Christmas is a great holiday and celebrated by millions of people around the world. There are different ways of celebration but they are all in same day on December 25 every year. People will buy lots of things with Christmas decoration such as Christmas tree, Santa claus, Stocking, Christmas hat, Elk, Bell, etc. They can be home used or as gifts. There are also many promotions from shops, stores, supermarkets with competitive price. Therefore, here we have one list of Christmas dinnerware to share with our customers.
1 Christmas opal dinner set
The opal dinner set can be white opal set and black opal set which with different decal designs related with Christmas seasons. It is suitable for home daily or gifts giving. The whole set normally includes dinner plate, side plate, soup plate or soup bowl. The most popular set are round shape 16pcs, 24pcs and 32pcs dinner set. They can be combined with glasses like water tumbler and glass pitcher. Or combined with flatware with same designs. It will be safe to pack with inner box and then color master carton with customers' brands on it. We also provide MOP packing way in case customers need for online shopping.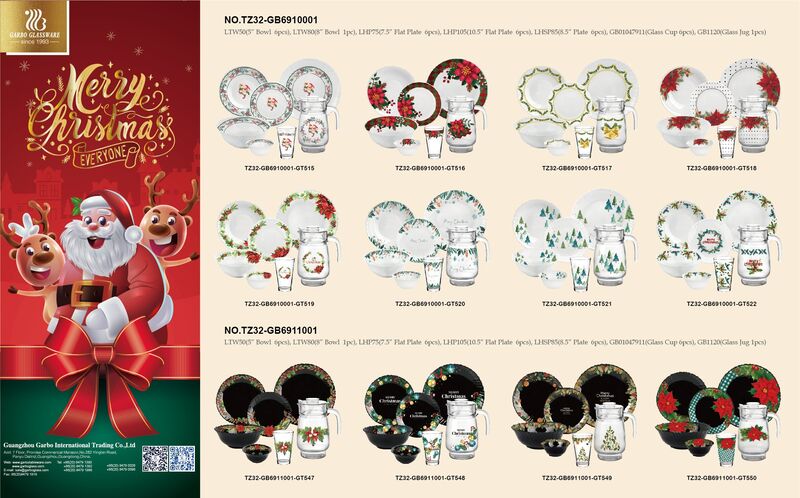 2 Christmas ceramic dinner set
We work on the same way for ceramic dinner set with Christmas designs. The material of ceramic can be white porcelain, bone china or stoneware. They are heat resistant and safe to use for microwave and oven, and dishwasher safe at the same time. So they are more popular in USA and European markets. Of course the price for ceramic dinner set will be more expensive than opal dinner set. However, we offer lower MOQ for Christmas ceramic dinner set. 500sets per each design is acceptable with branded package. Same as opal set, ceramic dinnerware set can be combined with glasses or flatware as per customers' requests.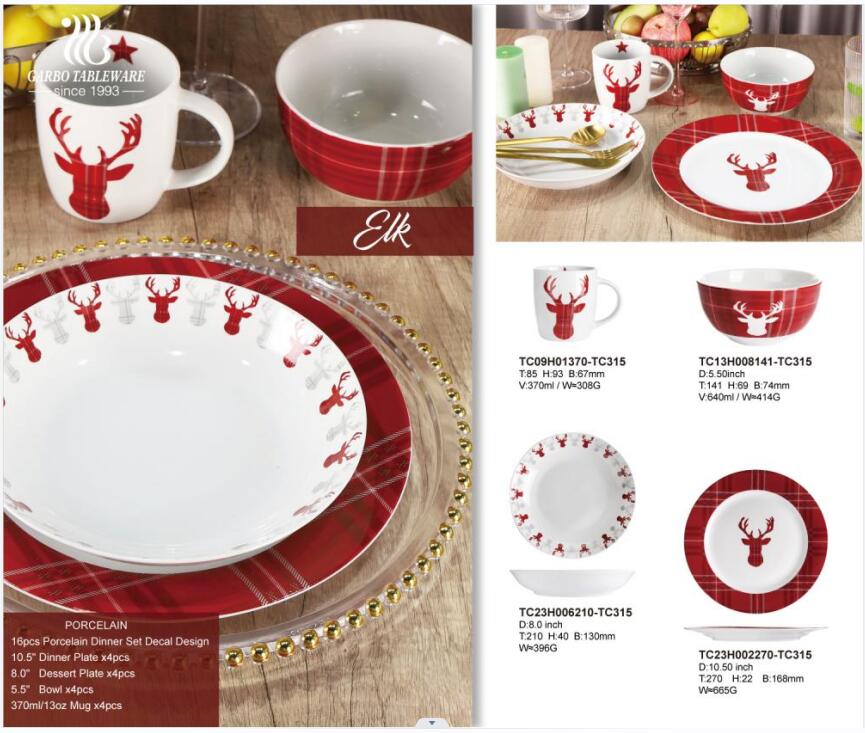 3 Christmas flatware set
If we buy dinnerware, then maybe we will also buy flatware because they are a must for home table setting. We provide flatware with different handles like Christmas tree handle, Christmas hat handle and so on. We not only sell by set but also single pieces. For example, pack of 2 spoon set in nice gift box. It is hot in promotional items in lots of stores. The selling price of 2 spoons or 2 forks is much cheaper than the whole set. It is attractive and brings good traffic.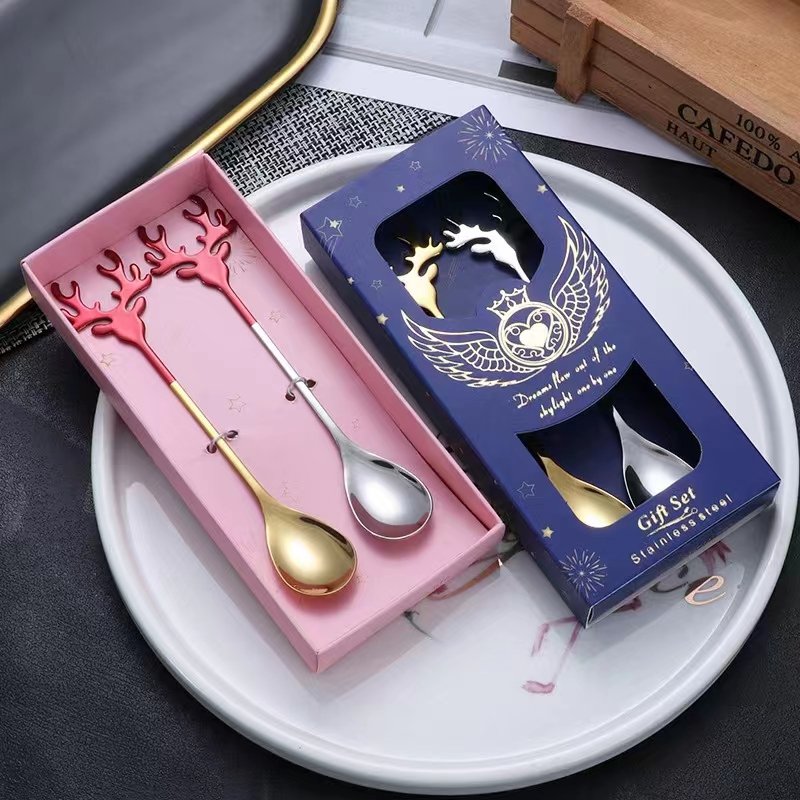 4 Christmas water glasses
We can see water glasses with Christmas designs every year in famous brands like Ikea, Tesco, etc. They are the cheapest way to attract consumers. The common way of packing is sleeve pack so consumers can see the design directly. Such water glasses will be combined with water pitcher to be a new drink set. It is popular in South American.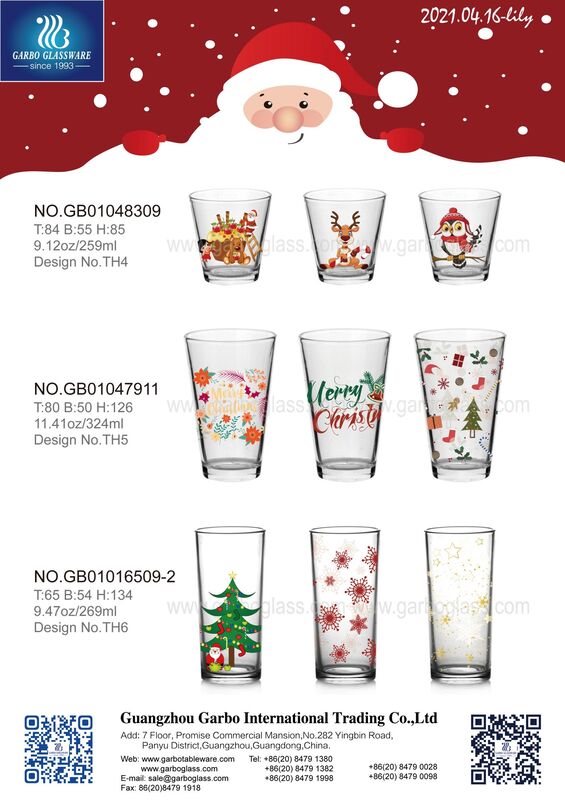 Garbo is ready here to provide you more products for Christmas season. Please contact with us for discussion.