Pulished on Nov. 13, 2021
Recently, we have created some new Christmas design dinnerware sets for Christmas' Day to our customers. The Christmas design dinner set is very beautiful and charming, suitable for gift or souvenir, and it's also useful in anywhere like home, hotel, restaurant, café, etc.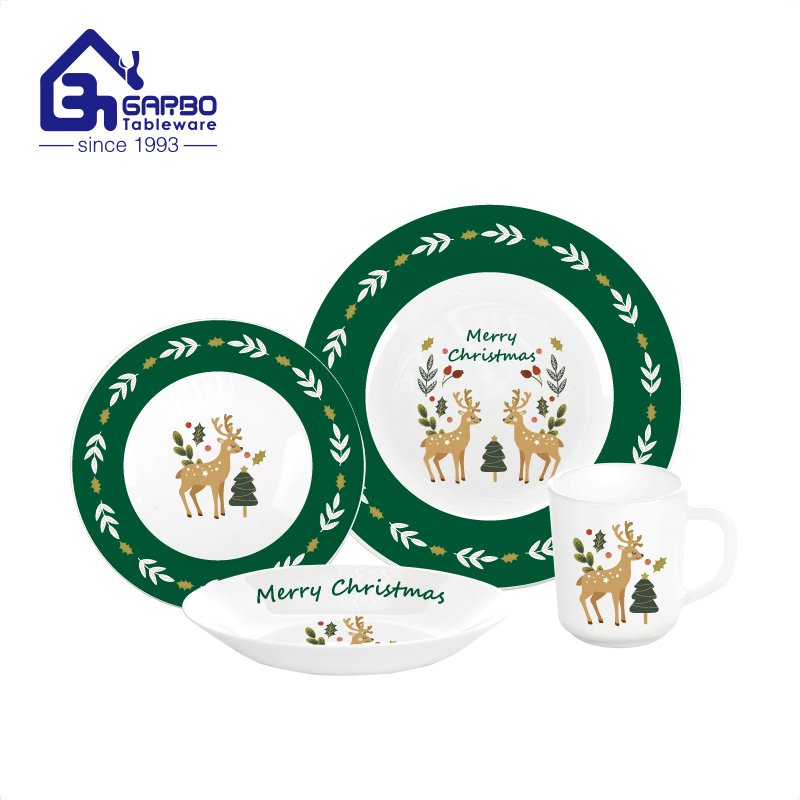 What kind of dinnerware set we have?
White&Black Opal Glass Dinnerware Sets
The opal glass dinner set is becoming popular in recent years, and it has a great demand in the market. It's a new material for tableware. There are white opal glass and black opal glass, both of them are tempered glass, and they are microwave safe.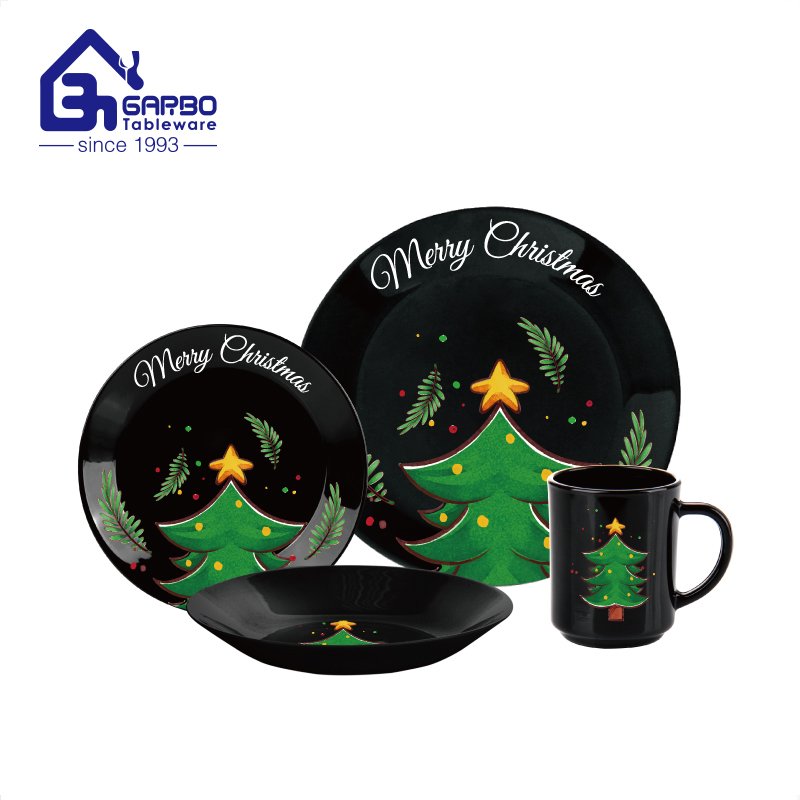 Ceramic Dinnerware Sets
The ceramic dinnerware set is the common and popular material of dinnerware in the market. They are durable and also microwave safe, even oven safe. It's useful in anywhere in our home or hotel, restaurants.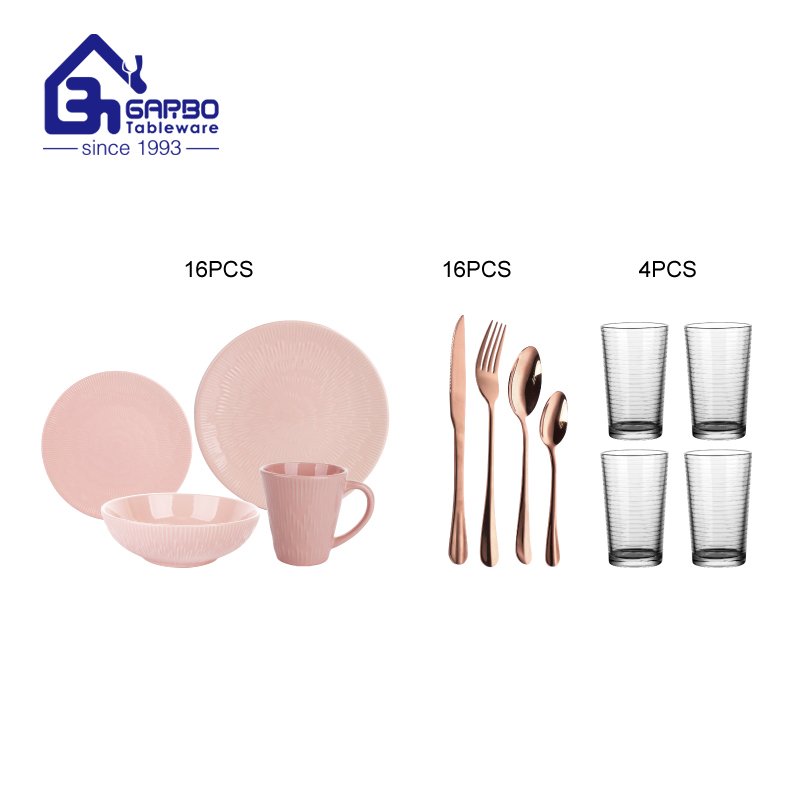 What kind of Christmas dinnerware sets would you like?
Colorful dinnerware sets
This kind of dinnerware sets are including the 10.5inch dinner plates, 7.5inch dessert plate, 8inch soup plates, and drinking mugs. It's a classic and popular dinnerware sets, total 16pcs, serving for 4 persons in a family. They are made of vivid Christmas design, like the deer, Christmas tree, grandpa etc.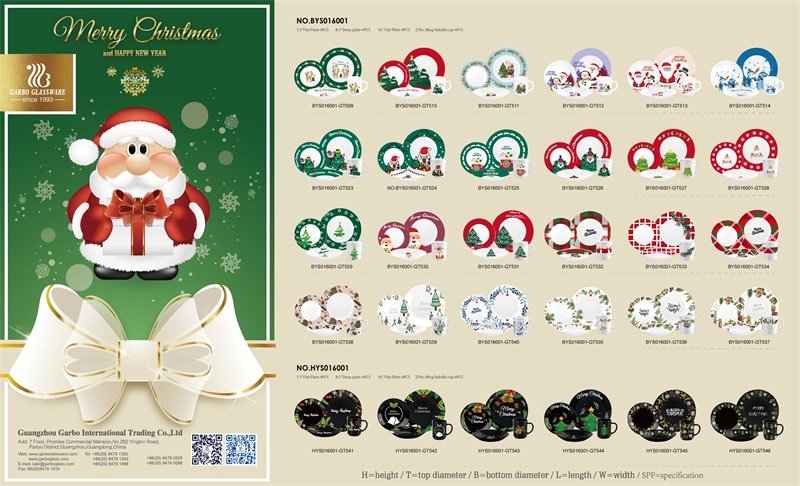 Simple design dinner set
This kind of dinner set is also made of Christmas design, but it's fresh and simple. It's very nice and also suitable for home decoration.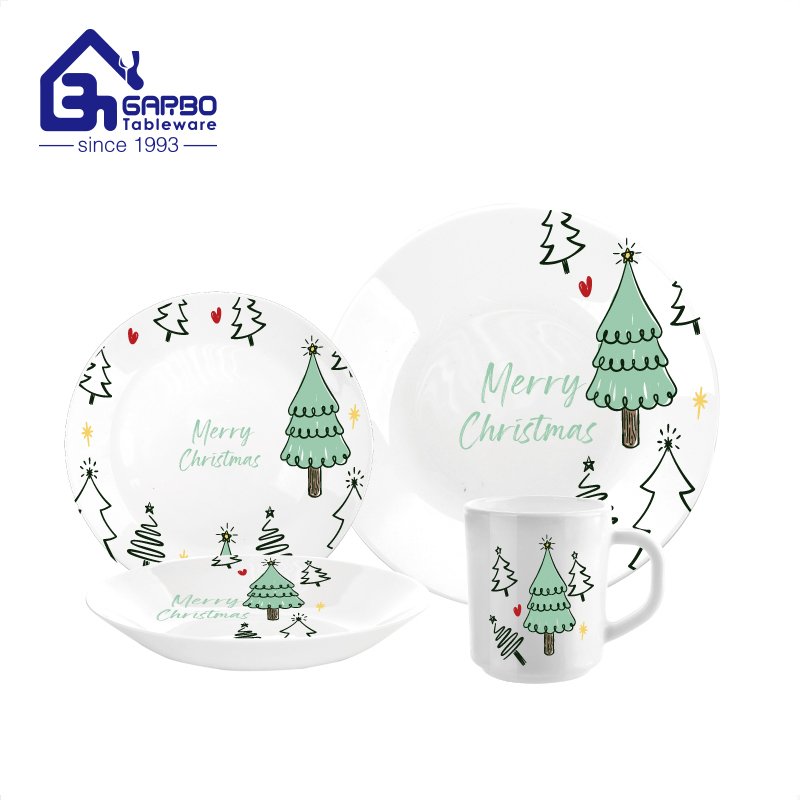 Custom dinnerware sets
Beside from above wonderful Christmas designs dinnerware set, we have also made some new combination for dinnerware sets. Not only the plates and bowls, but also with water jugs and juice cups. This composition is more useful, and we hope you will be interested in them also.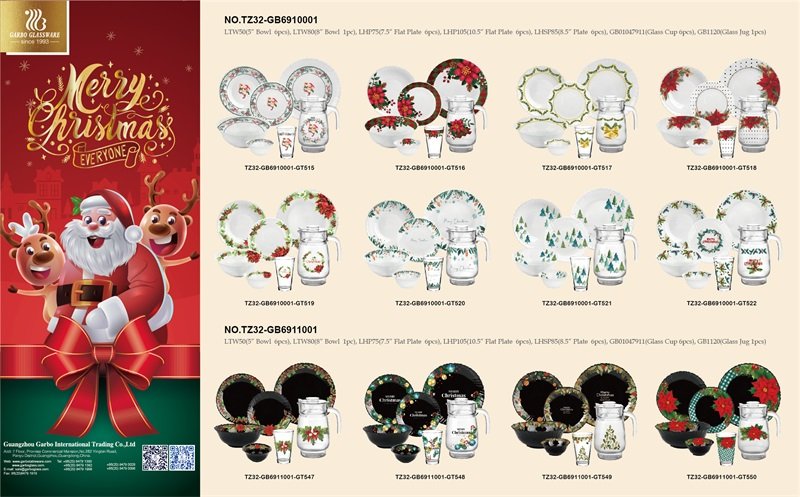 The dinnerware sets could be made in any composition of 12pcs, 18pcs, 20pcs or 24pcs etc. It depends on how many people in your family. Garbo tableware will support you to make any composition you like. A beautiful dinner set is very important for dining, and you will enjoy your food with good mood. So in which one are you interested?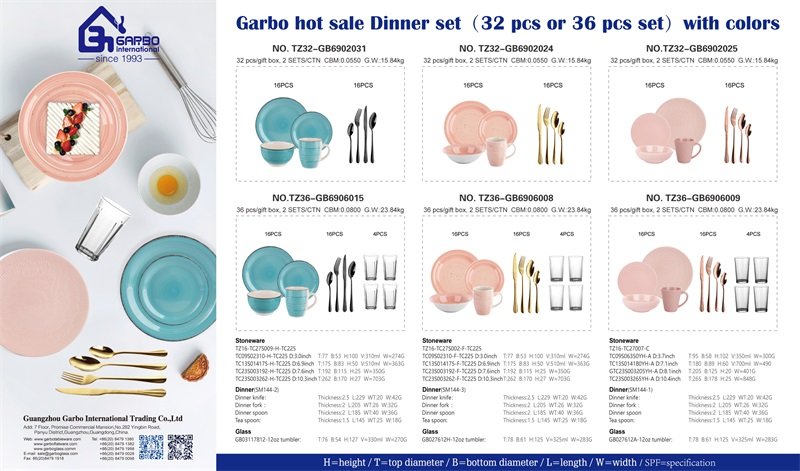 Above all dinnerware sets are our new designs especially for Christmas' Day. We could also support our customers to make their OEM designs and also festival designs like Halloween, Mother's Day, Father's Day etc. Welcomed to contact us for more details!