Pulished on Dec. 31, 2021
The  ceramic tableware is very fragile and with heavy weight. Thus,we need to pay more attention to the package design to avoid the damage of the ceramic tableware during the transportation.Hereby, we would like the recommend you the below popular packing way for ceramic tableware.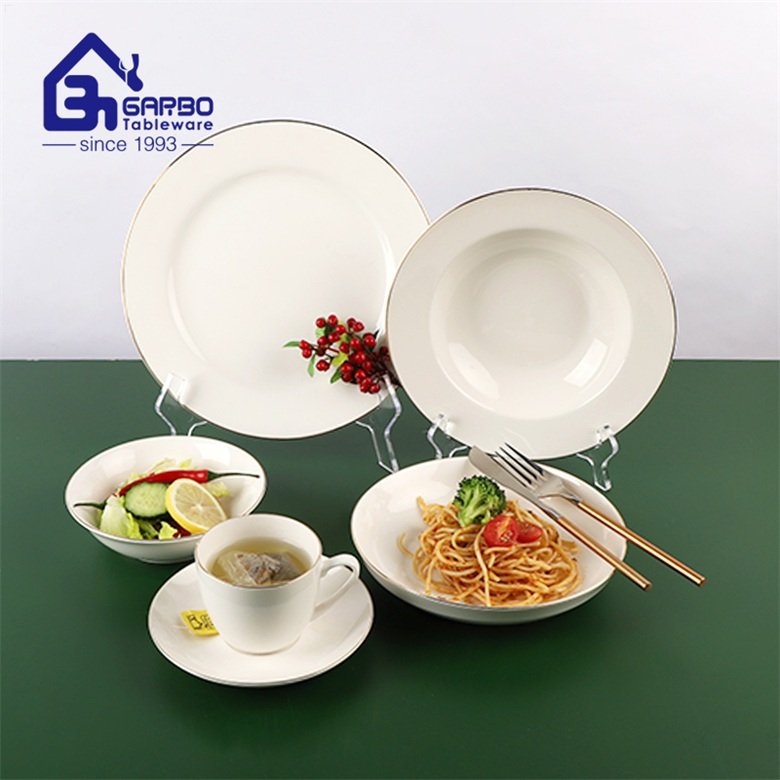 1) Bulk packing.
It is almost suitable for all ceramic items. The bulk package of ceramic tableware items,  each item should be separated with the PE foam paper or protecting paper.Each row for the ceramic bowl/ plate/mug need to be divided with Corrugated cardboard.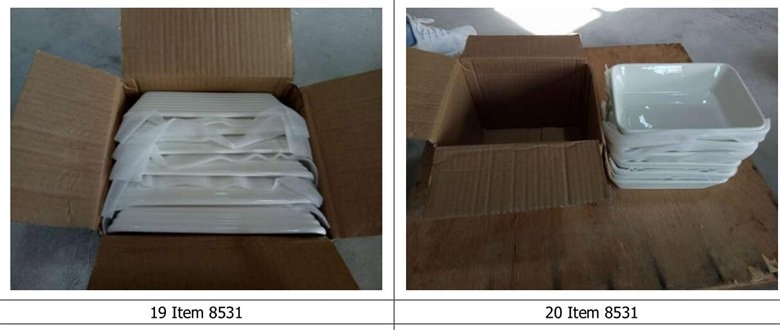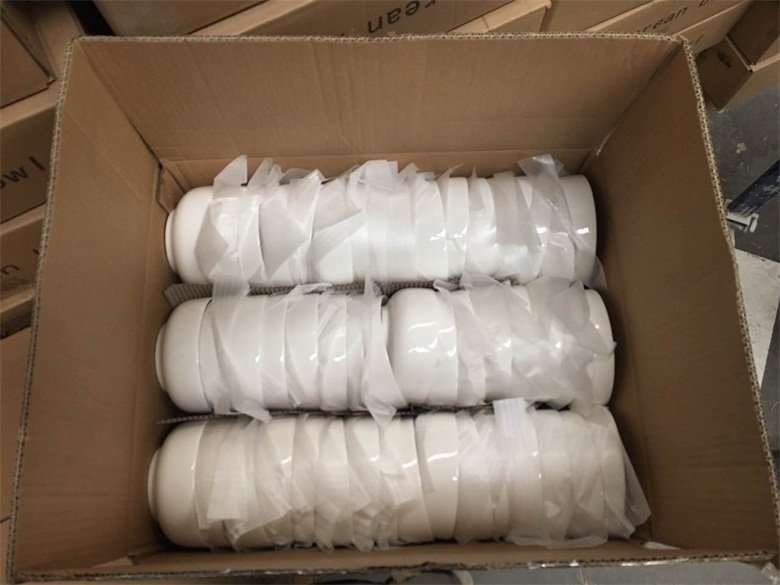 You should take the gross weight of each master carton into consideration. It will increase the risk of breakage of the goods if the gross weight more than 30 kgs per carton.
2)Color box/Gift box/white box for individual ceramic tableware items.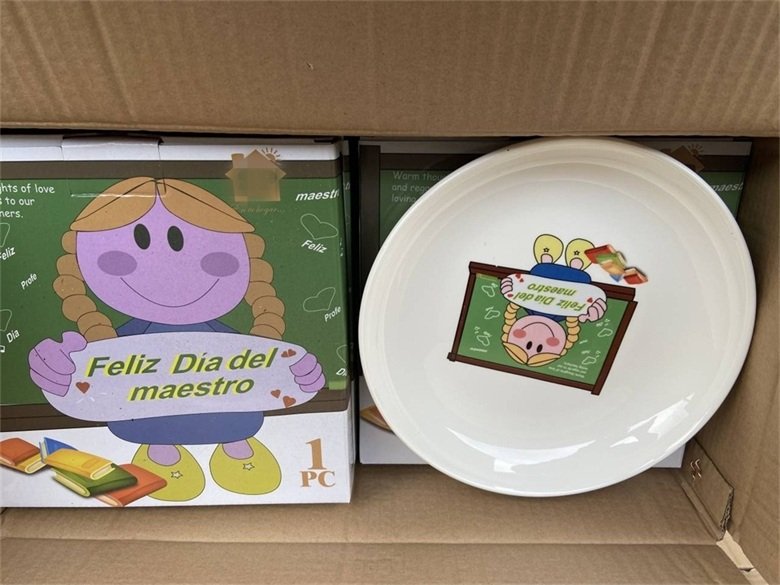 This packing way is specially suitable for promotional gift items for supermarket,department store. For example, each ceramic coffee mug packed well into the gift box with a displaying window. It will be more attractive for the clients who near by the shelf.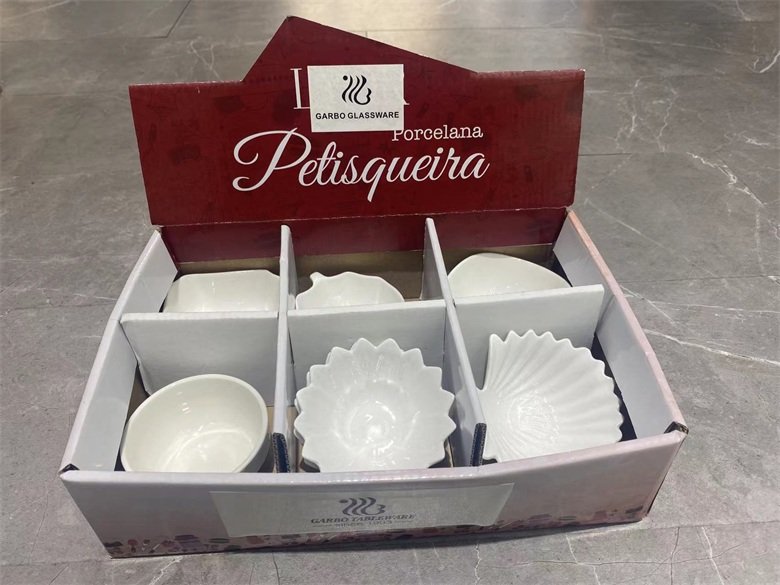 3)3 Layers packing for ceramic dinner set or EPE-Foam Packing
When it comes to the packing for the ceramic dinner set, usually, it will be 3 layers or even 4 layers protecting packing.
Such as below 18pcs ceramic tableware dinner set, it will be packed as below way.
Firstly, the different items will be packed separately.
6pcs ceramic  dinner plates will be  packed into to brown box with the PE foam paper
6pcs ceramic bowls will be packed into to brown box with the PE foam paper
6pcs ceramic coffee mug will be  packed into to brown box with the PE foam paper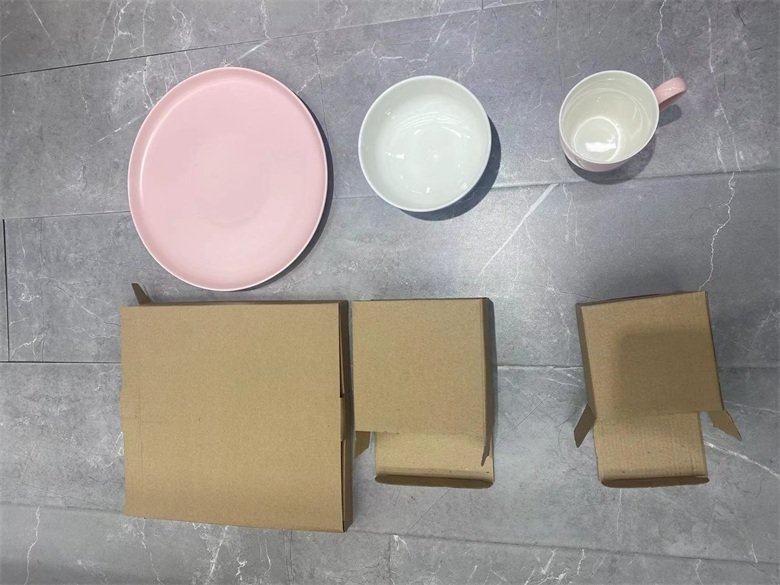 Secondly, the above 3 brown boxes will be packed into a custom 3 layers color box.
Thirdly , 2 or 4 color boxes packed into 5 layers carton box.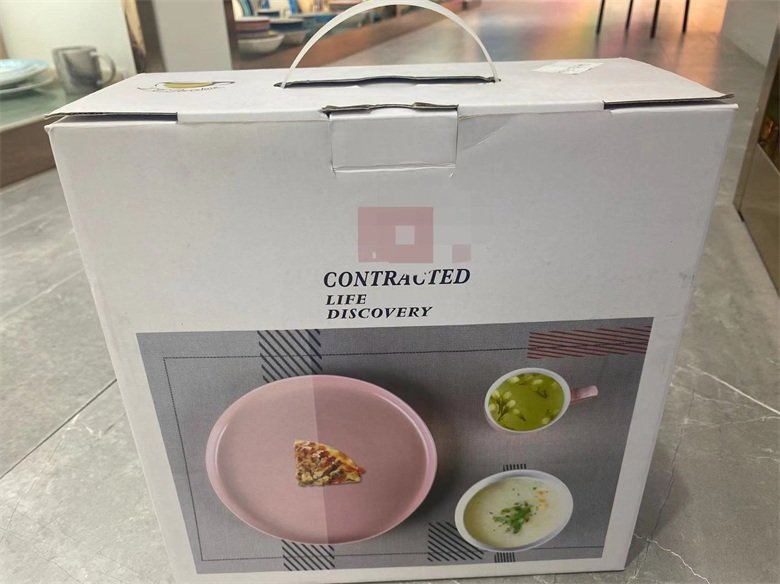 Another popular way is to customized made the right size of a EPE foam and then packed into a color box.For the EPE foam packing, each item will have the right size space, which can protect the ceramic item better during the delivery.This packing way is more popular among the clients who sell goods via the on-line stores.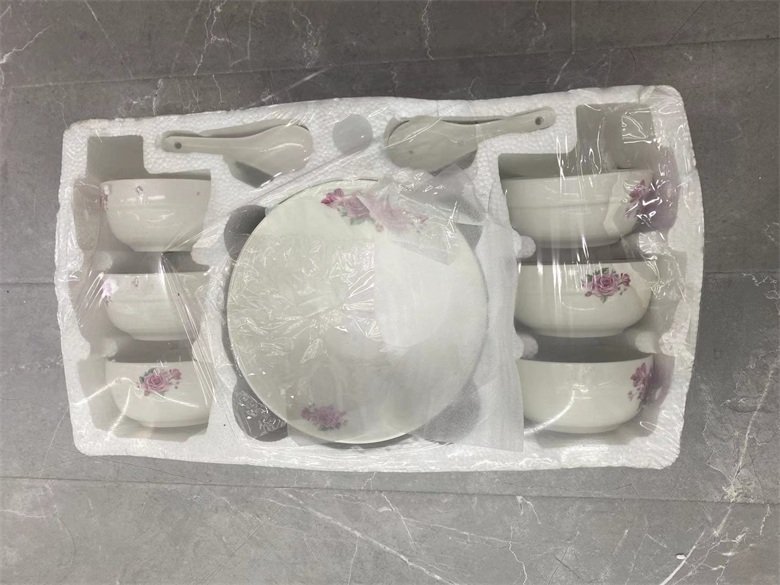 Maybe, you have your own special demands for the package for the ceramic tableware.We can offer the customized OEM packing for the ceramic tableware as your demands. Please feel free to contact us for more details.