Pulished on Jul. 16, 2021
Here I want to ask you that what kinds of material of cutlery do you use? I recommend stainless steel cutlery , which is has 430/304. Generally, Western countries will use stainless steel cutlery to make dinner spoons, dinner knives and dinner forks, In China it will be used to make chopsticks. So this material has a wide range of uses. And the advantages of stainless steel tableware are good metal performance, smooth surface which is not easy to store bacteria, no rust, and corrosion resistance. This material can pass food-grade tests without worrying about health issues at all.
A stainless steel tableware needs to be completed through more than 60 processes, including cutting materials, pressing, trimming, polishing, cleaning, or post-processing, etc., so that a perfect cutlery can be delivered to customers.
Now let's talk about the types of hot sell stainless steel cutlery .
The first item to be introduced is the most classic 5-piece set, including a dinner knife, two dinner forks, a dinner spoon and a tea spoon. Such a set is a classic one-person suit.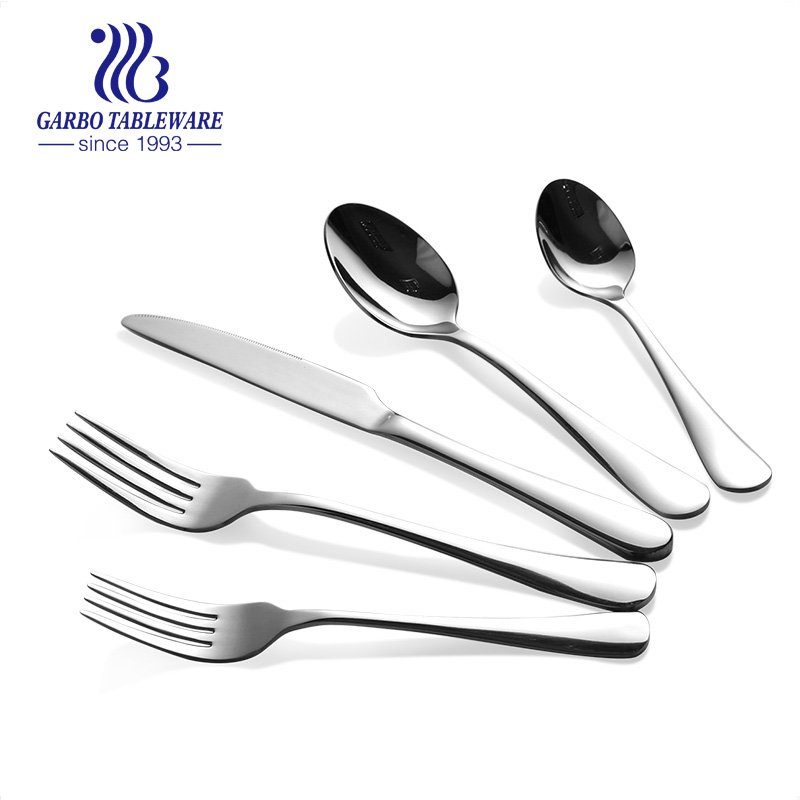 The second item is to introduce the beautifully made and girlish ceramic handle stainless steel cutlery set. The handle is made of ceramics and has a beautiful rose design.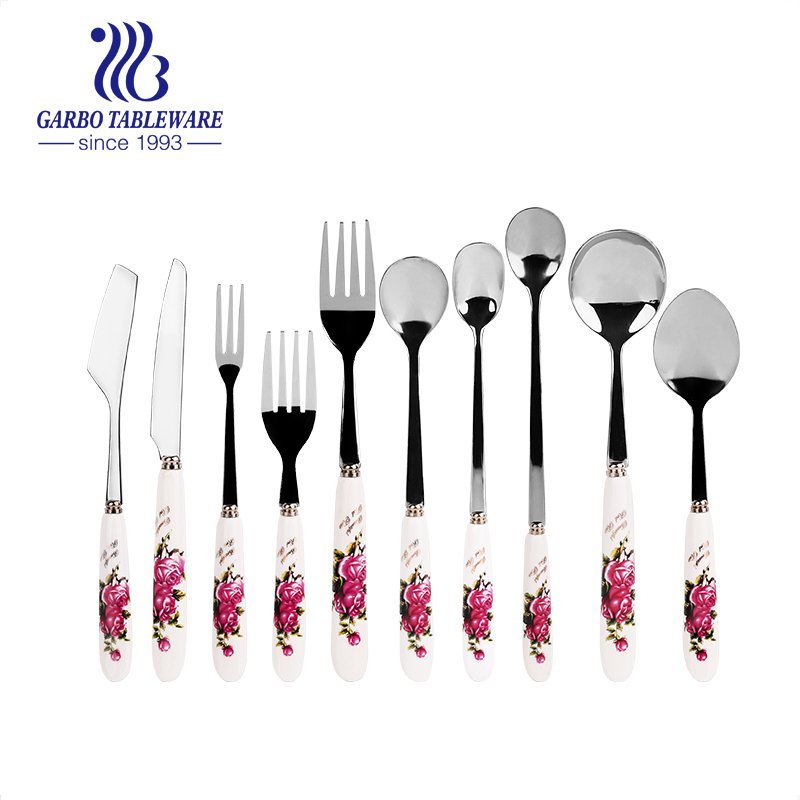 The third is stainless steel cutlery with plastic handles, which is more suitable for children and  it's colorful.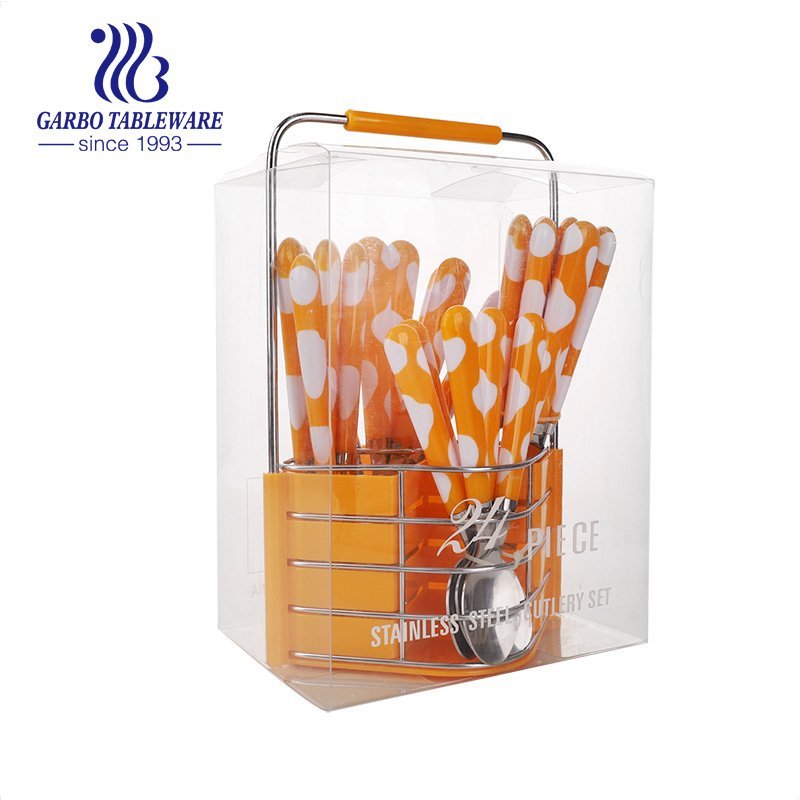 The forth is a golden color plating stainless steel cutlery. The gold color makes the cutlery more elegant.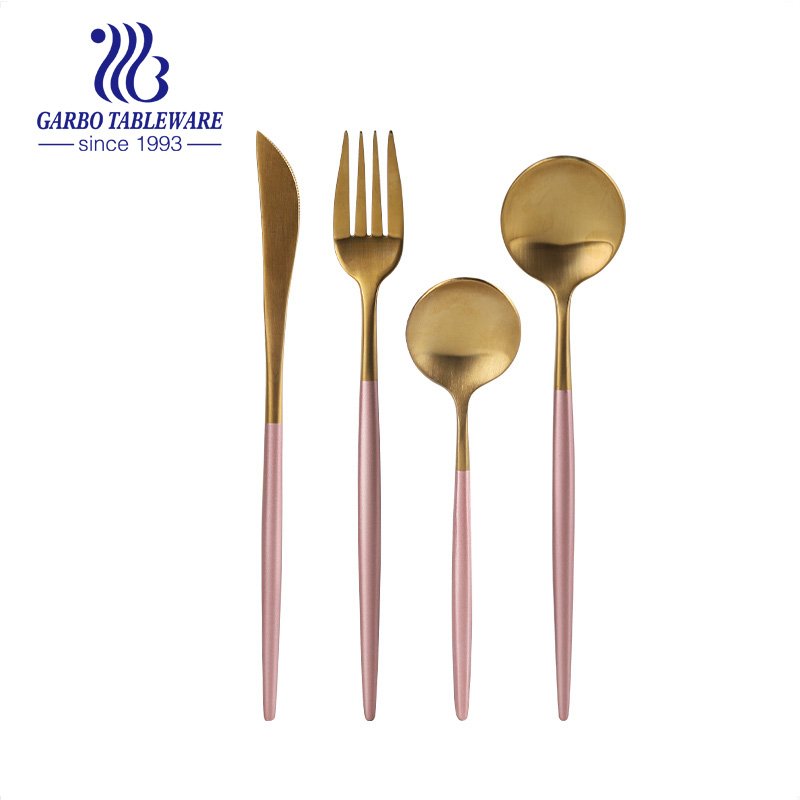 The fifth type is a slender type of painted tableware, which looks more elegent than the most original stainless steel color.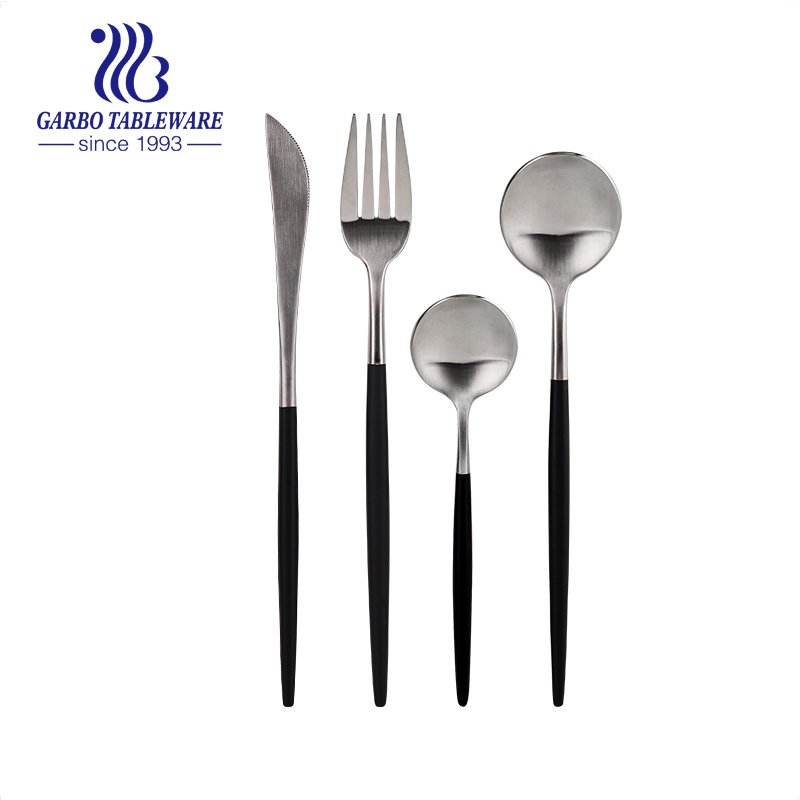 In addition to the styles we introduced above, we also have a variety of styles to choose from. If you want to know more products, please pay more attention to our website.