Pulished on Sep. 30, 2021
Many people like to eat fried and baked food, which is not only delicious, but also can increase their appetite. Food tongs are generally made of food grade materials, which are healthy, environment-friendly, odorless, high temperature resistant, and can be directly put into the microwave oven for heating. It is very convenient and practical, and is an essential food tongs for the kitchen.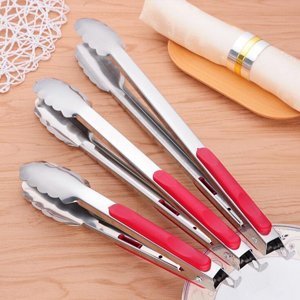 When purchasing food clips, we mainly focus on good materials, functions, and whether they are easy to clean.
The composition of the food tongs is divided into two parts: the handle and the mouth. From our experience, most materials are made of silica gel, plastic and stainless steel. Either a single one or a combination of two materials.
The following materials are mainly introduced to you.