What kind of material is your usual tableware? Plastic, wood or stainless steel? Now stainless steel tableware has become the mainstream, mainly because its material is food-grade material, which is harmless to the human body, can be used in high temperature situation, and is not easy to oxidize and rust.
Stainless steel materials are mainly divided into several types: 304SS, 410SS, 430SS.
1. The quality of 304SS is the best, all food-grade tests can be passed, but at the same time the price is the most expensive. But the material is too soft to make a knife.
2.430SS is also a very healthy and safe material. The price is slightly cheaper than that of 304SS. You can choose according to your needs.
3.410SS is the most versatile material, which can be used as table knives, table spoons, table forks, etc. The price is very cheap, so most of the material used in the market is 410 material.
The above has introduced the approximate properties of various materials, so what we want to discuss next is do you know which style of stainless steel tableware is the most popular?
Let me introduce our best selling styles below!
1. Plastic handle series: This kind of cute and beautiful plastic handle is the most popular one to buy. It not only has many styles but also can customize the patterns you want. The price is also very cost-effective.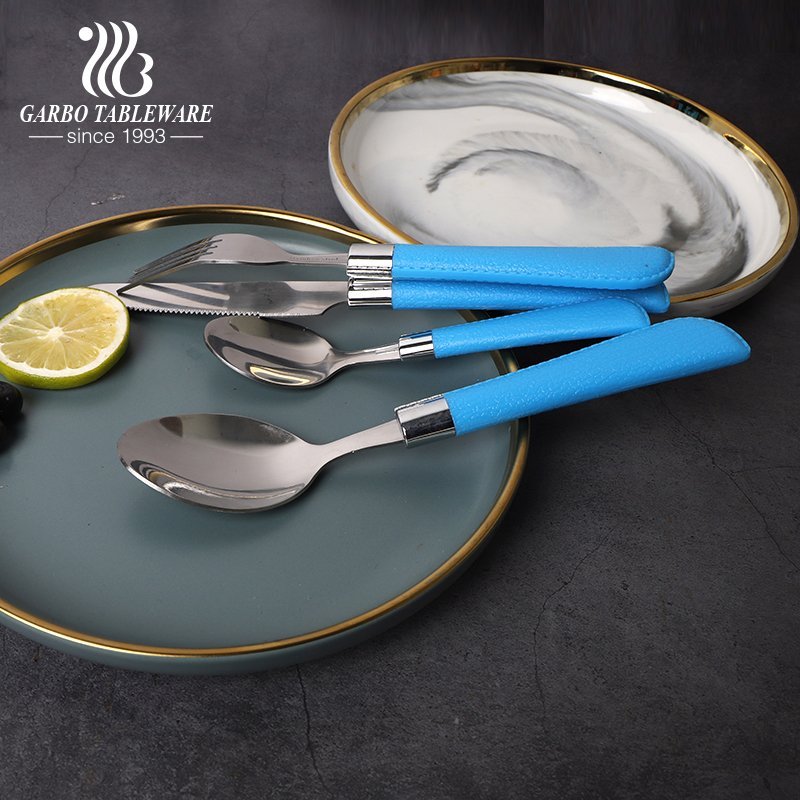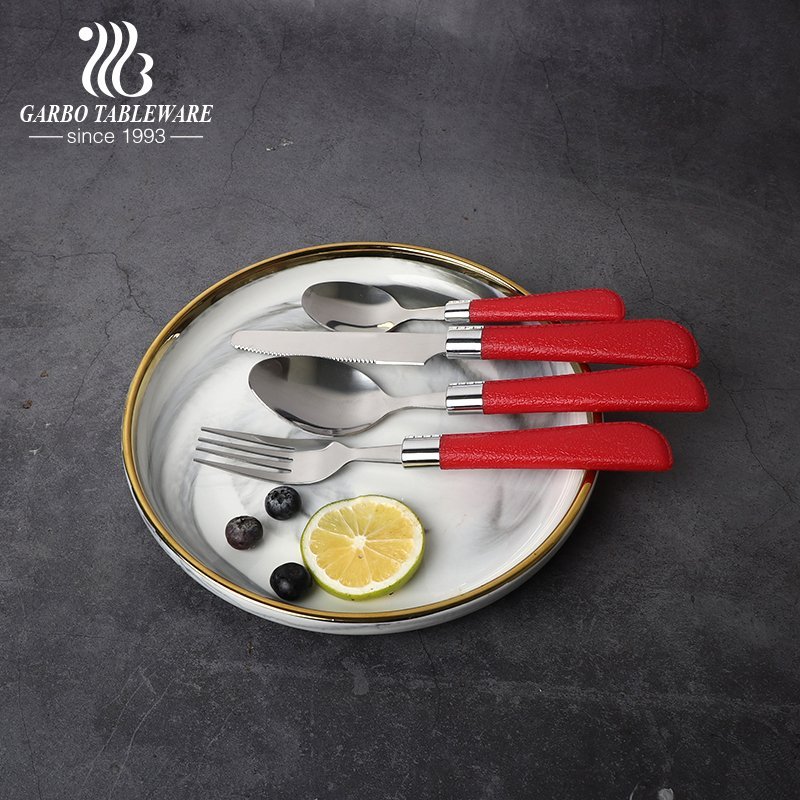 2. Ceramic handle series: This kind of handle is similar to a plastic handle, but the handle made of ceramics has a more British feel. It is very practical to buy and use as afternoon tea.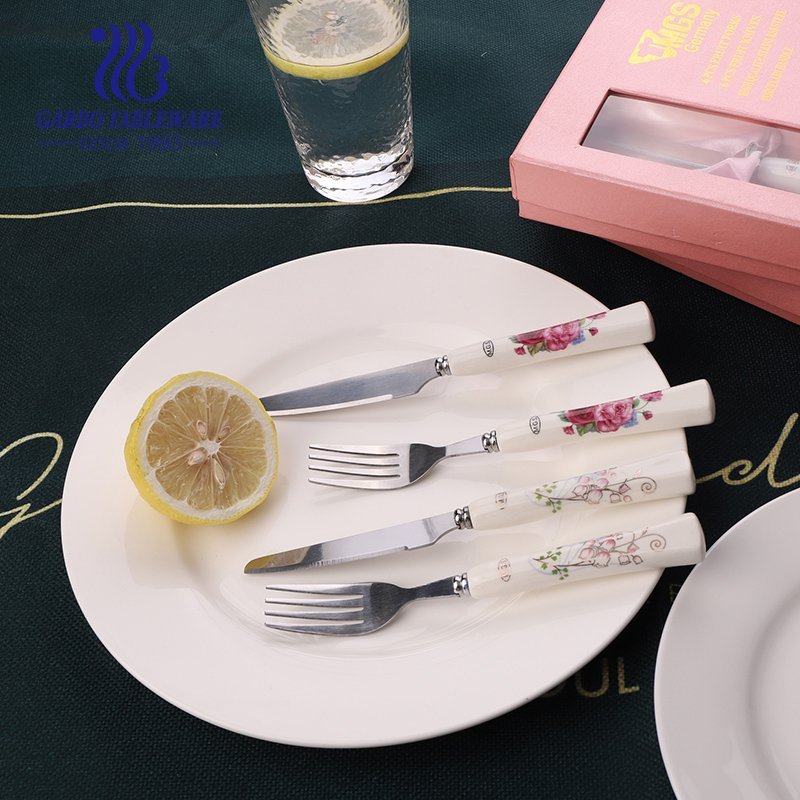 3. Electroplating series: Plating can be gold, black or other colors. Non-toxic health materials.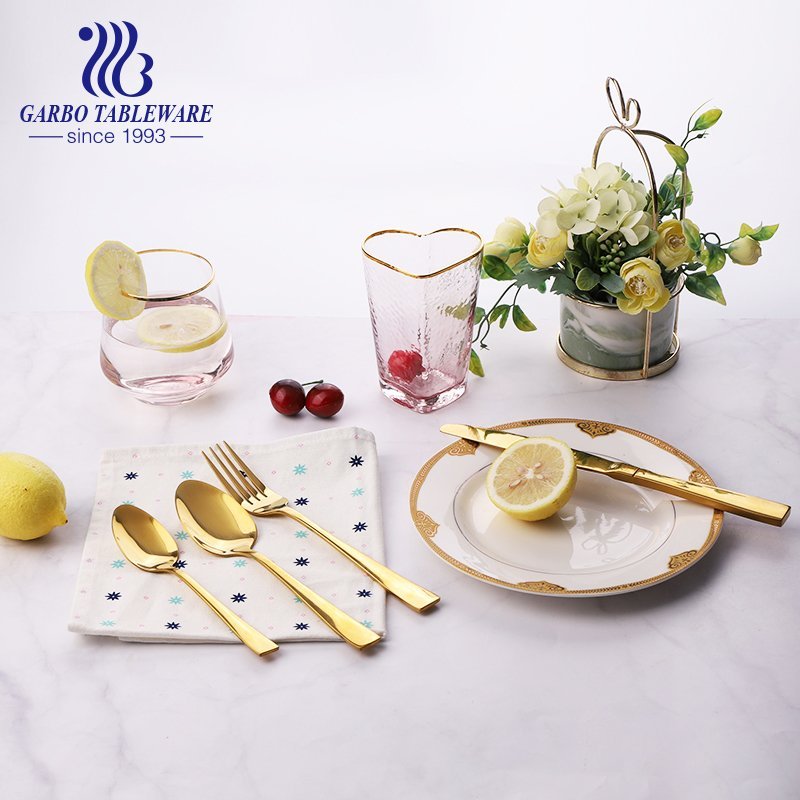 4. Classic stainless steel tableware: Customer logo, name, pattern, etc. can be customized on the handle.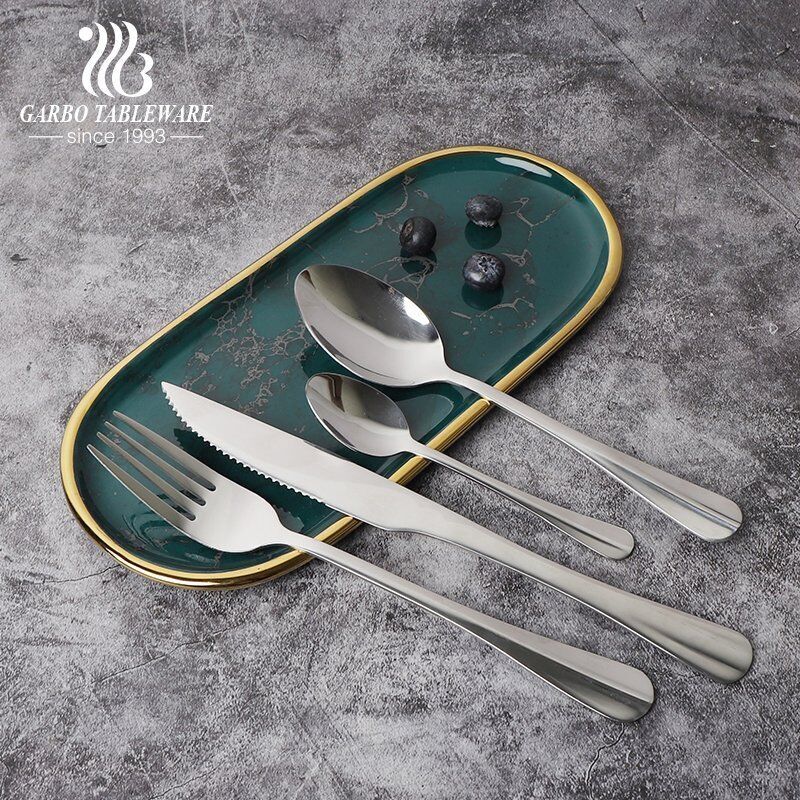 5. Full stainsteel series. With a little retro style.