First of all, there are high end new bone china material ceramic mug and tea pot set for your options.We have clear smooth design and print ,color glaze, gold rim design for various models.You can custom combine a drinking set with tea pot like 4pcs new bone china mug with 1 tea pot or other quantity drinking set.As you can see,you can also make the mug with saucer for a drinking set, we are so flexible that can meet your requirements on purchasing a good quality and satisfied goods.In addition,there are clear new bone china bowl and dish for you, you can custom design on it.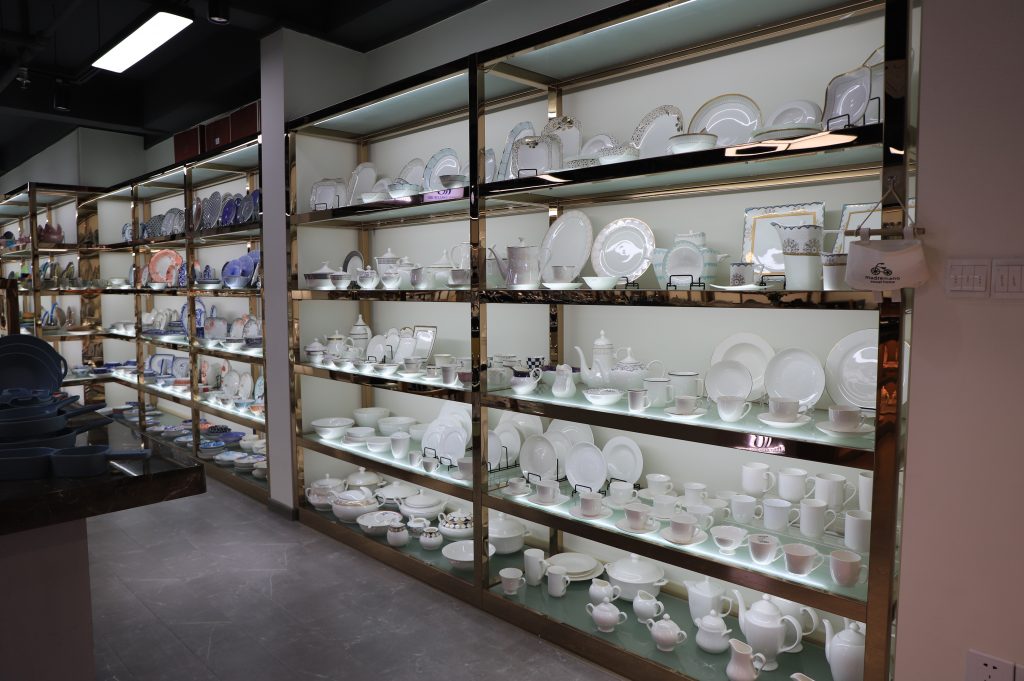 Next,it is our hot sale and popular for the market under-glaze ceramic dinnerware for reference.We have all size for bowl and plate, regular size is 4.5inch ,5inch ,5.5inch,6inch,8inch and 9inch.Of course we can have your required other sizes,just contact us to find them.These we showed to you is our very hot selling and regular print designs.They can be popular and acceptable by different markets all over the world because of their classic and good looking designs.We are so highly recommended these items for you because they are really hot sale and price is so competitive.You can check your market and back to us.These ceramic dinnerware is suitable for home used,you can see them In every family in China.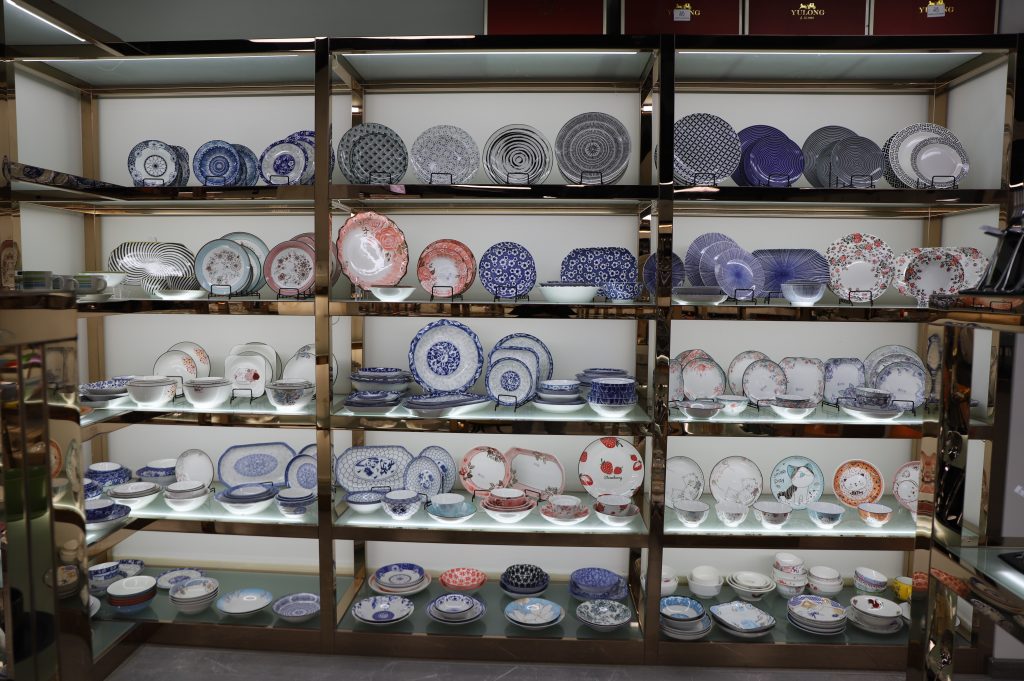 Thirdly, there are our hotel porcelain dinnerware and porcelain bowl set with plastic cover.It is very pretty with full or two sides printing design and various sizes for you, you can custom combine 2pcs,3pcs or 4pcs set packed in a color box.About the hotel porcelain dinnerware, we have large models and designs for your choice.No matter the size,printing design or species, we have whole series for clients.Different sizes for dinner dish ,bowl,mug and seasoning dish with clear smooth design, which is suitable for hotel high end decoration.Five sizes for porcelain oval shape fish plate and soup bowl,rice bowl also have many sizes for choices.Regular package for these ceramic porcelain hotel dinnerware is bulk pack,which can save cost and also safe for long delivery without damage.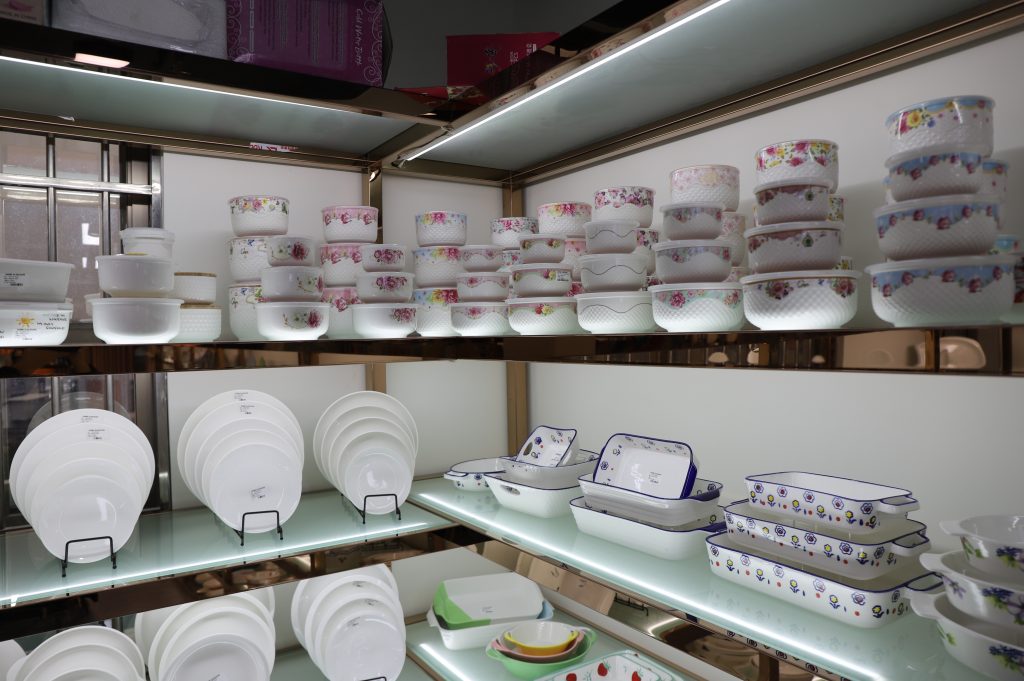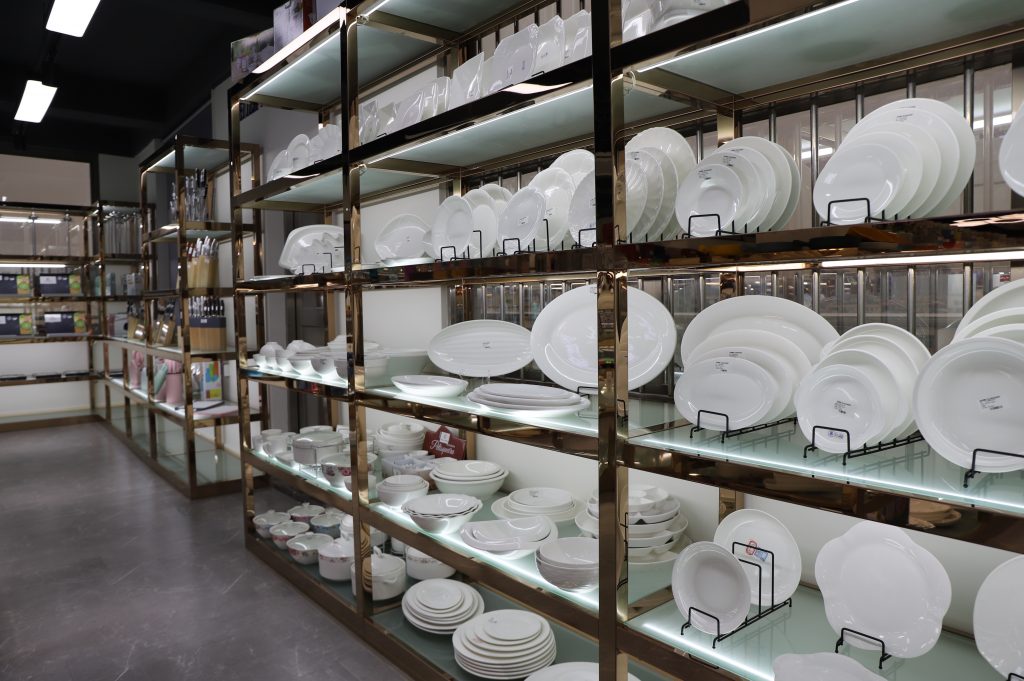 Last but not least, this is our strawberry print series,which is very cute and suitable for children or lovely restaurant.there are different sizes for porcelain bowls,dishes, baking bowls and plates with double handle.It is easy and convenient to hold with double handle.The shape is also various such as round, oval,rectangle,square,fish shape,and other special fashion models.No matter what size or what models you want, we always have one to meet your requirements.You can custom made for your own design with our MOQ for online production.All you can choose from our products in our company, because we have large production line and professional experience for it.Warm welcome to visit our products in our website and contact us to get full catalogue.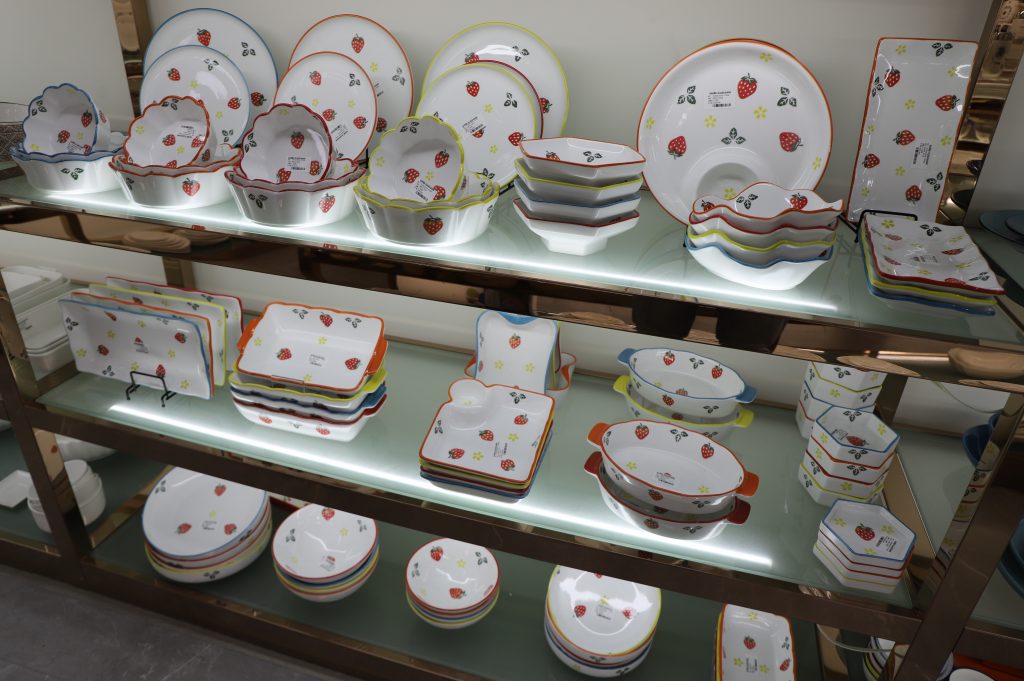 There are really thousands of ceramic dinnerware in our sample room and sample is available.We have 2021 new catalogue for ceramic dinnerware for you.Come on,let's get more ceramic products.