Ceramics originated in China, but bone china was created in the United Kingdom. It was a special porcelain for the British royal family for a long time. Right now, bone china is also a symbol of the status and status of the owner. Because beef bone meal can increase the hardness and light transmittance of porcelain, bone china can be thinner than ordinary porcelain. Place the cup in a bright place for observation.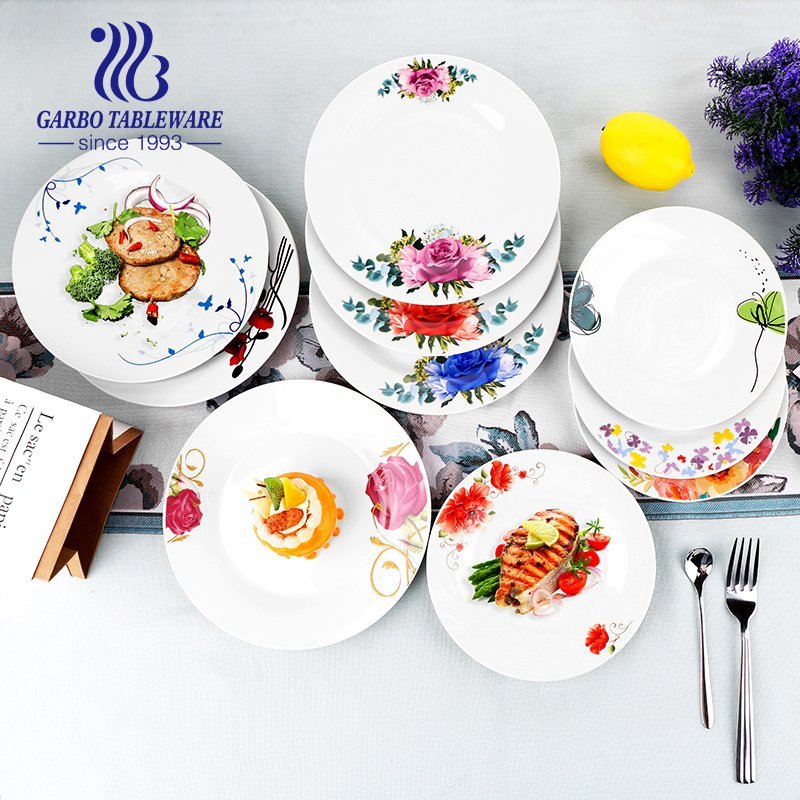 Bone china products with fine ingredients, transparent and free of impurities are the first choice. Bone china is graded like ceramics, and it usually depends on the texture of the material, the manufacturing technology and the painted design.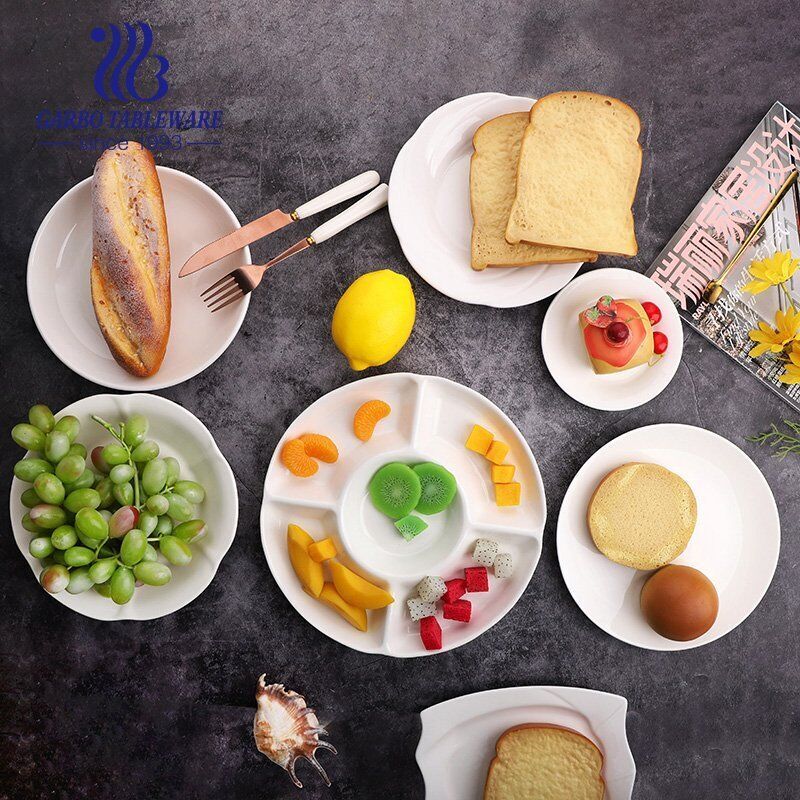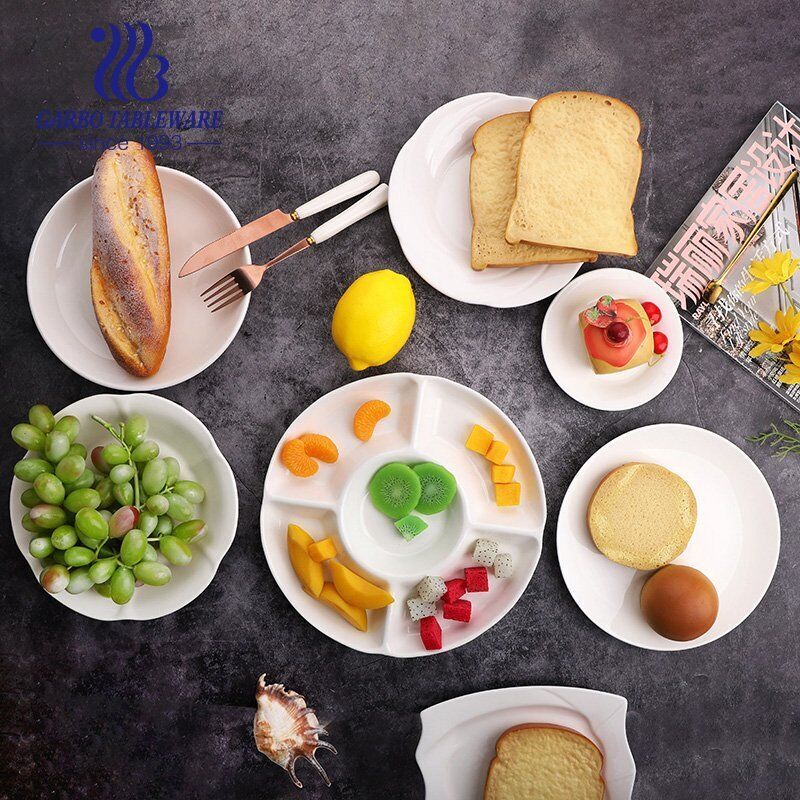 The higher the grade of bone china, the more difficult it is to make and the more expensive the finished product. Bone china has many outstanding advantages: fine texture, milky white all over, translucent under light, the most valuable thing is that it is much lighter than ordinary ceramics, and the gorgeous decoration makes the bone china tableware exquisite. Has a poetic name.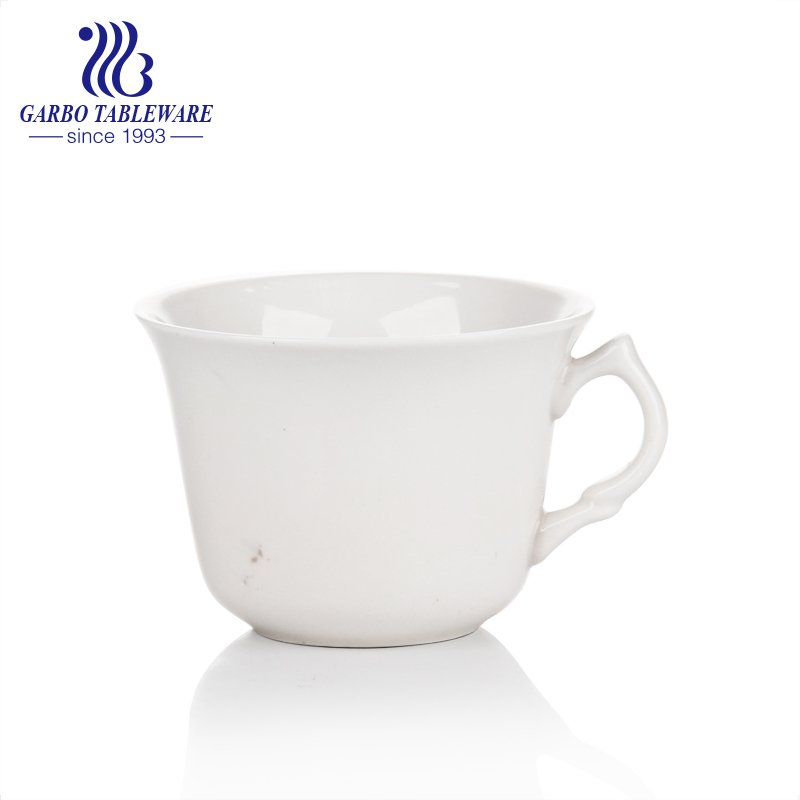 10oz custom printing design porcelain drinking mug 280ml ceramic coffee cup with special handle
Item no: TC0911280
Material: A/B Grade ceramic
Package:  36pcs/ctn. Export safe package
Usage:  Water, coffee, milk, tea, etc
Capacity: 280ml
Porcelain
Porcelain (general term for silver light porcelain, magnesia bone porcelain, and crystal diamond porcelain) is a more popular hotel ceramic in recent years after strengthening porcelain. That is, strengthened porcelain contains magnesia. It is also a high-grade porcelain that is strengthened at a high temperature above 125 degrees. Magnesium porcelain is made of talc as the main raw material. Talc is a hydrous silicate mineral of magnesium. Magnesium porcelain porcelain is delicate and milky white, has fatty luster, and feels slippery to the touch. Magnesium porcelain has a flake structure, which is easy to become flakes when broken, and is not easy to be crushed. It has outstanding features such as high whiteness, high strength, good light transmittance, and high thermal stability.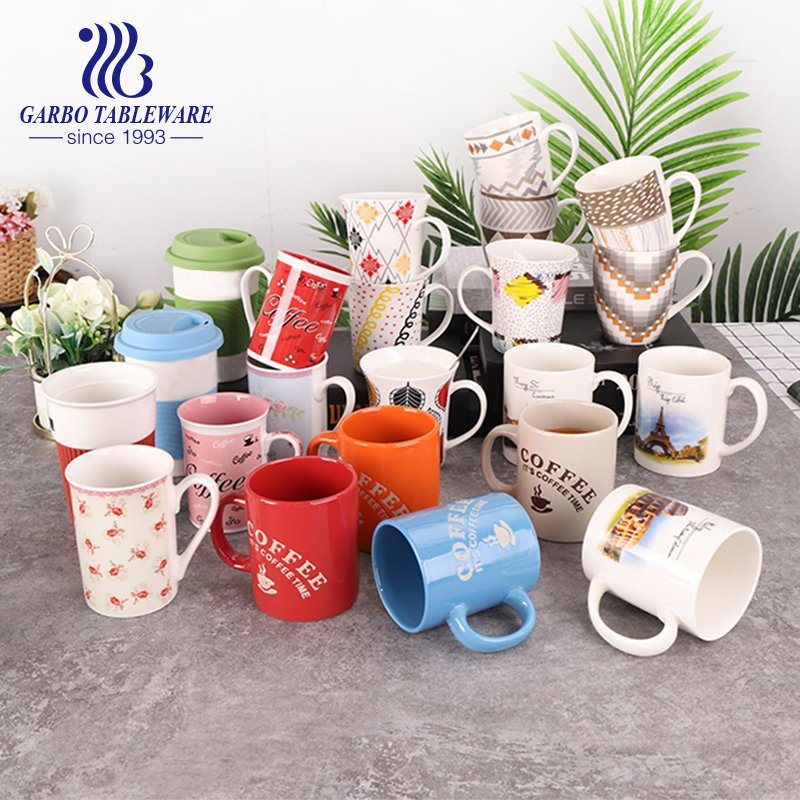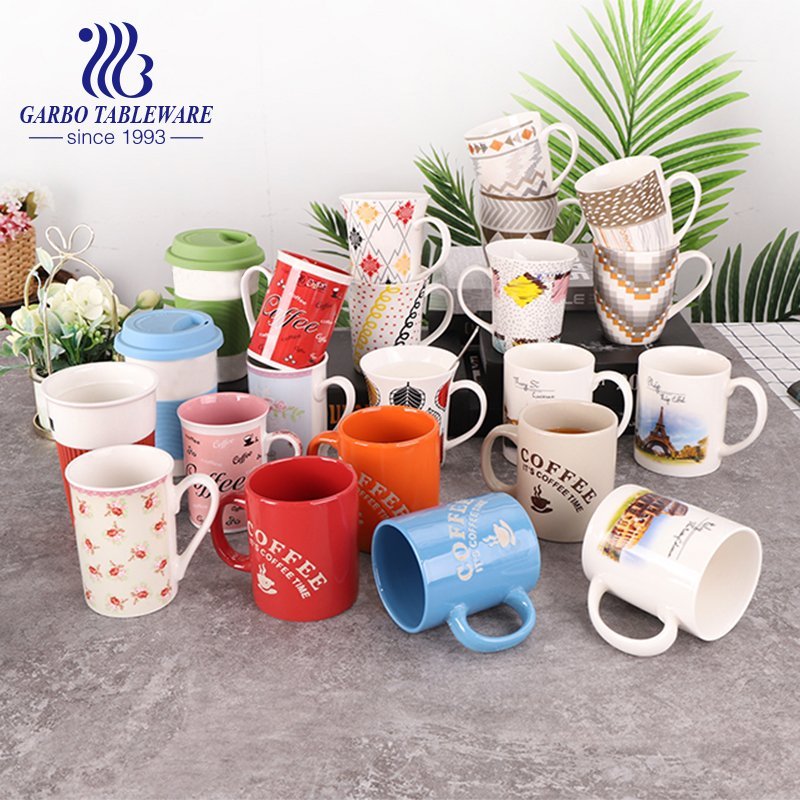 Bone china
Bone china is abbreviated as bone china (BONECHINA), and its scientific name is bone ash china. It is a kind of porcelain made from animal bone charcoal, clay, feldspar and quartz as basic raw materials, after high-temperature biscuit firing and low-temperature glaze firing twice. According to the bone china standards set by the United Kingdom, it contains 30% of tricalcium phosphate from animal bones, and the finished product has light transmittance, so it can be called bone china.
Bone China was founded in the United Kingdom. It was a special porcelain for the British royal family for a long time.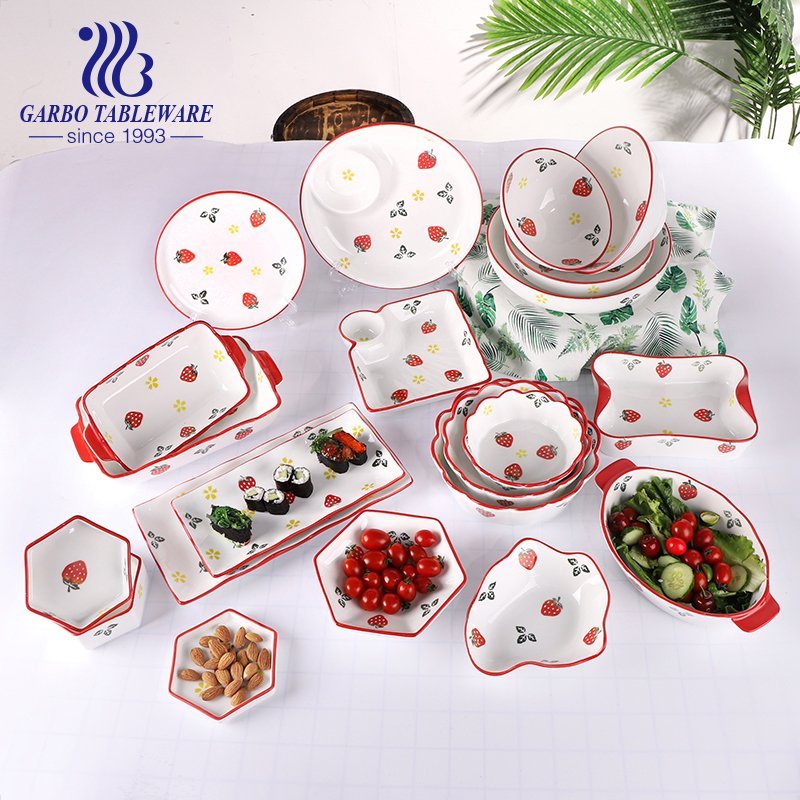 Stoneware
The name stoneware comes from Europe, the original meaning is stoneware. In order to show that it was not processed from stone, but fired, the Japanese added "fire" next to the word, writing stoneware. Stoneware is a ceramic product between pottery and porcelain. It is characterized by hard body and high mechanical strength.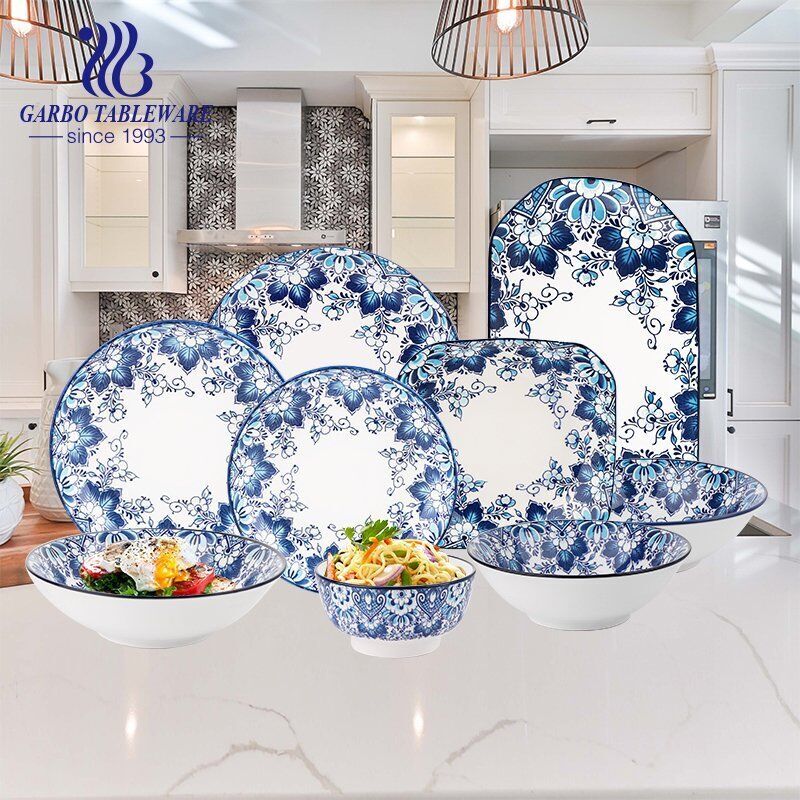 According to the impurities contained in the raw materials, the green body can be grayish white to reddish brown. Such as casserole and acid-resistant ceramics. The porosity of the stoneware body is very low, and the body is fine and sintered. The water absorption rate is usually less than 6%. The difference between stoneware and porcelain is that most stoneware bodies are colored and have no translucency.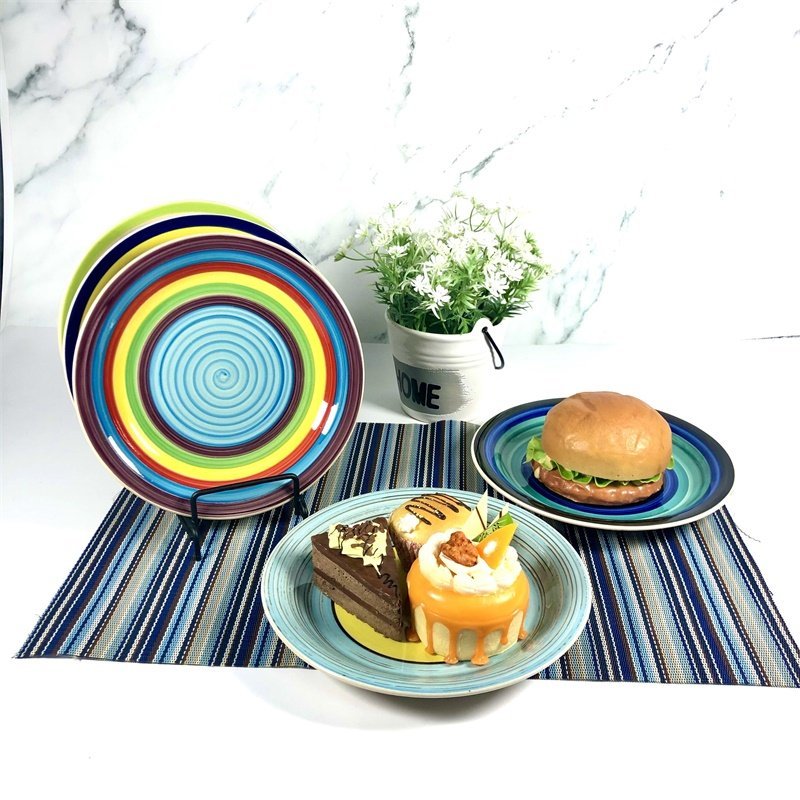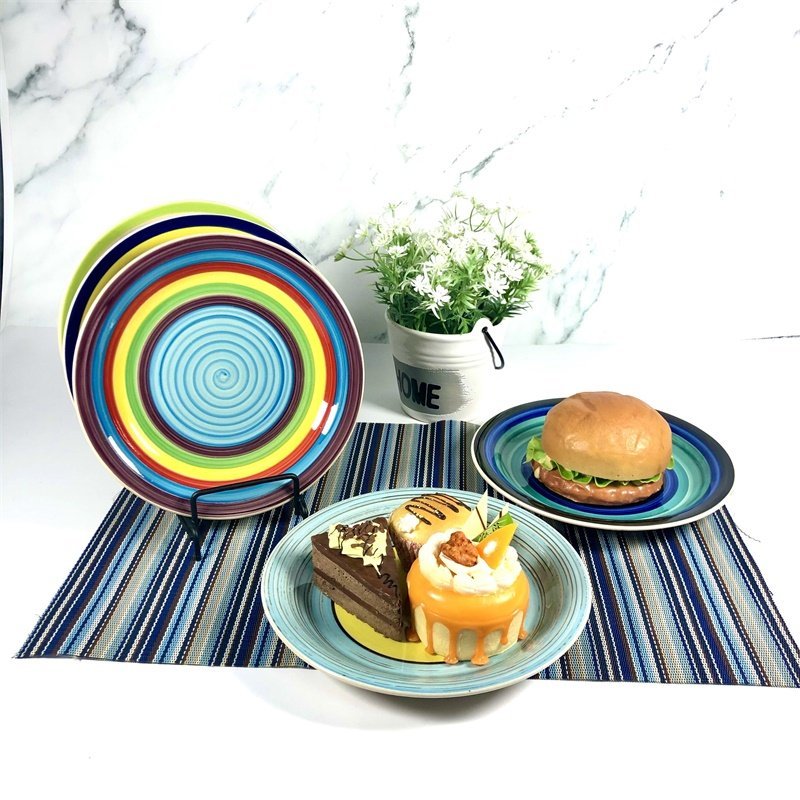 The decoration of daily stoneware, common colored glaze and underglaze painting. Such as yellow glaze, light coffee glaze, brown red glaze, light yellow glaze, etc. Indica color painting often uses pen patterns. This decoration method has low cost and good effect. Compared with porcelain, the thermal conductivity is worse than porcelain, the thermal stability is better than porcelain, and the strength is higher. In addition, stoneware can be made of materials with poor materials, and the price is lower than porcelain. And suitable for mechanized scrubbing.