With the improvement of living standards, people are paying more and more attention to their own health. Pots and pans, these daily kitchen utensils are closely related to our health,What kind of healthy kitchenware and tableware materials is healthy? For these tableware and kitchenware that are in direct contact with food, we may not pay much attention to it when we buy it, and it is precisely this which hides some little-known secrets. What kind of pot is the safest? Why use bamboo cutting boards for cutting board? What are the advantages and disadvantages of ceramic tableware and stainless steel tableware? In this article,I will give you a detailed introduction of what materials to choose for kitchen utensils.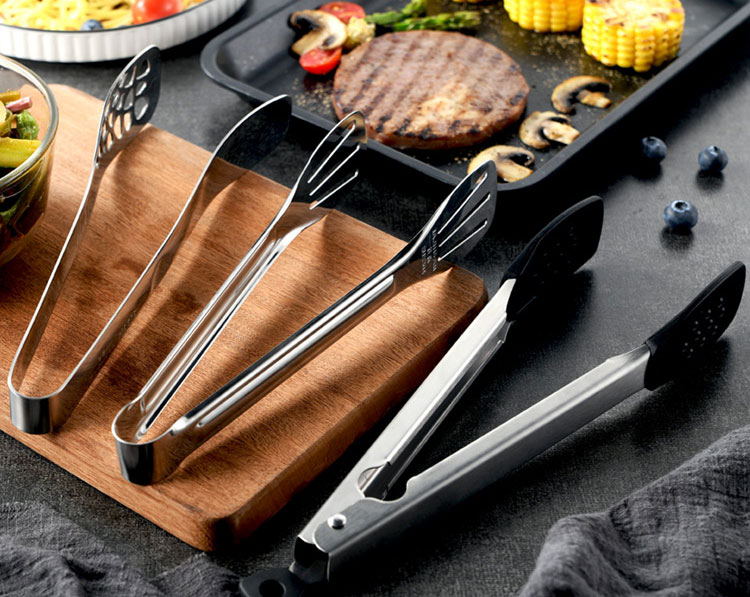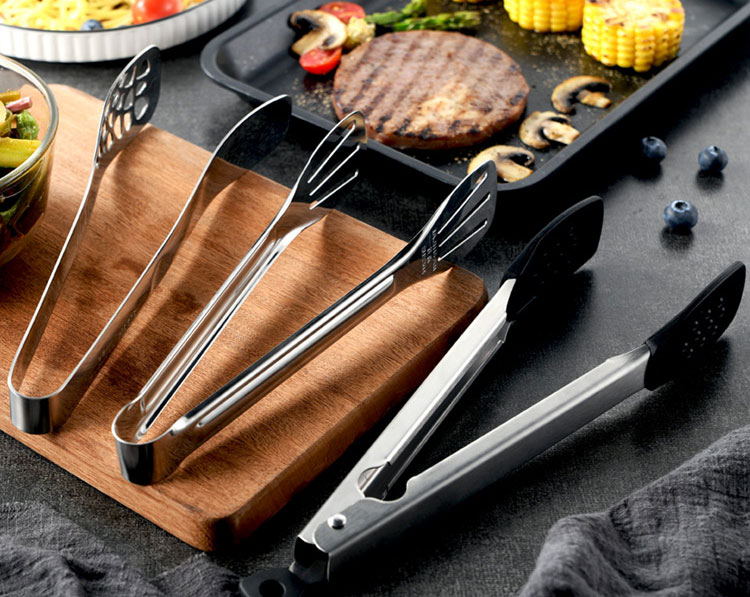 1. Stainless steel
Advantages: tableware and kitchen utensils,made of food-grade stainless steel,are lighter in weight, durable, healthy and non-toxic. It can be said that it has achieved a good balance of heat, weight and quality. 304 stainless steel has good corrosion resistance and high strength. Among them, 18-10 stainless steel has no metal ion precipitation; 316 stainless steel has better performance than 304 stainless steel due to the addition of Mo. It can be used in more extreme conditions and is often promoted as Medical grade.
Disadvantages: stainless steel is made of iron, chromium, nickel alloys, and then mixed with trace elements such as molybdenum, titanium, cobalt, and manganese. Therefore, tableware and kitchenware made of non-food grade stainless steel and unqualified stainless steel are used for long-term storage of dishes or Foods that are too acidic and alkaline can lead to the precipitation of harmful metal ions. It is very unhealthy for people to eat into the body.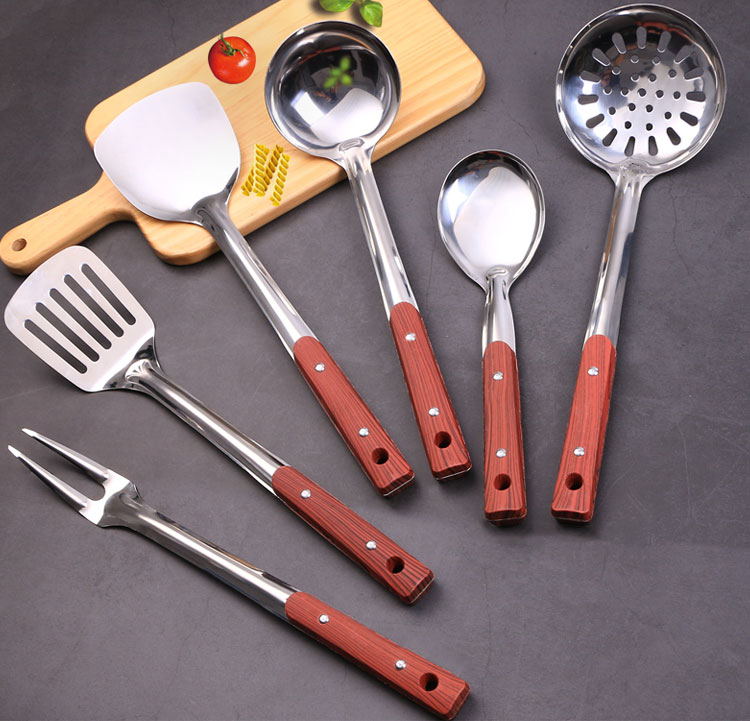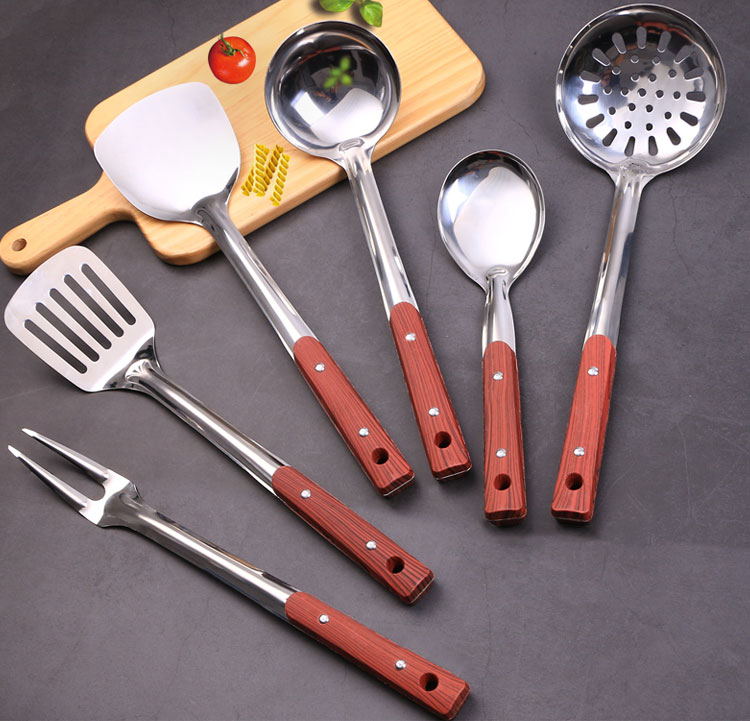 2. Iron
Advantages: Iron does not contain other special chemical substances in its material, and has a relatively strong anti-oxidation ability, which is very durable and evenly heated. Generally speaking, the price of iron products is cheap and the casting process is relatively simple and convenient to use.
Disadvantages: An unavoidable problem of iron products is rust, which requires us to maintain them in our daily life. Moreover, if it is not a big brand, the ironware that has been loaded with harmful substances is returned to the furnace, the high temperature will volatilize the harmful substances.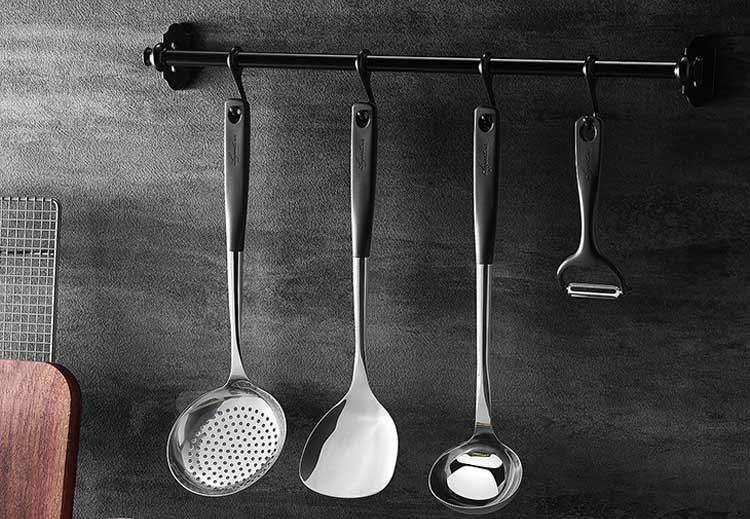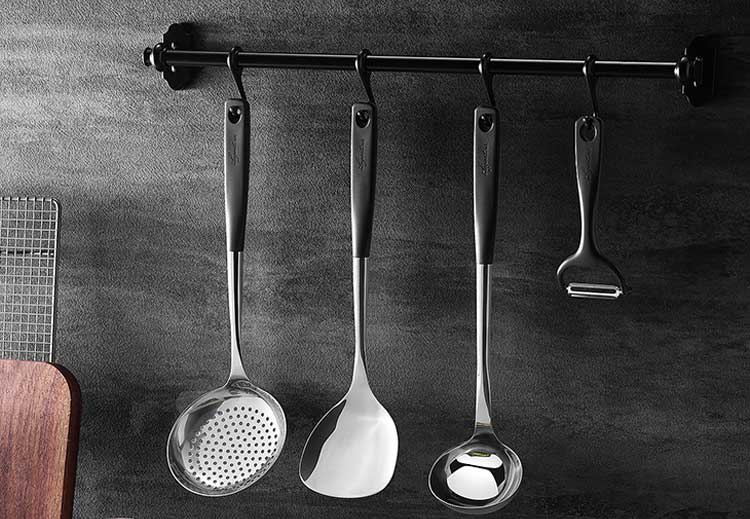 3.Bamboo
Advantages: Qualified bamboo products are the healthiest. They are usually made of natural materials. The materials are relatively strong and not easy to crack or fall off. Dirt is not easy to be stuck in the gaps. It is cleaner and easier to clean. Because it is easy to air dry and not easy to smell, it is a good choice for kitchen utensils.
Disadvantages: The disadvantage is that the thickness of the bamboo is not enough. It is mostly made of splicing. It cannot withstand heavy blows when used. It is the same as solid wood. Bamboo has high water absorption. It is easy to mold in damp places and adhere to harmful molds. It generates bacteria and microorganisms harmful to the human body and requires regular disinfection.


4. Sand-pottery
Advantages: It has the characteristics of ventilation, adsorption, uniform heat transfer and slow heat dissipation. The casserole can transfer external heat energy to the internal raw materials in a balanced and long-lasting manner. The relatively balanced environmental temperature is conducive to the mutual penetration of water molecules and food. The more flavor components overflow, the more mellow the taste of the simmered soup.
Disadvantages: The casserole is a traditional cookware in our country. Because the material contains lead elements, the use of unqualified casserole will cause excessive lead. Don't use casserole with colored inner wall. Storage of corrosive liquid will also lead to the precipitation of harmful elements.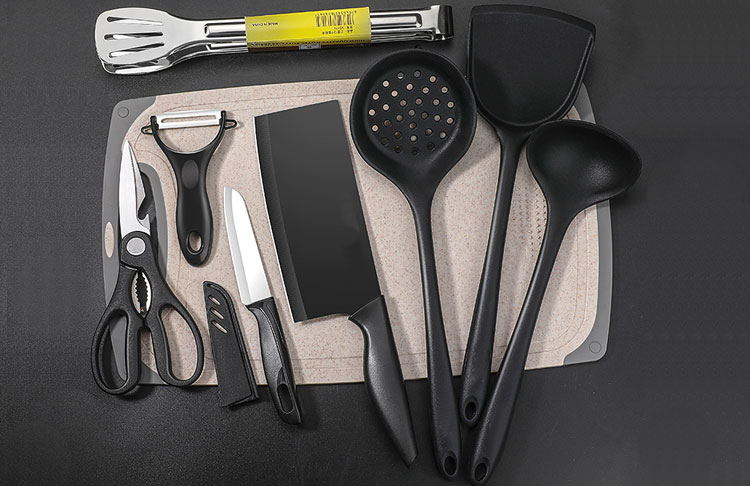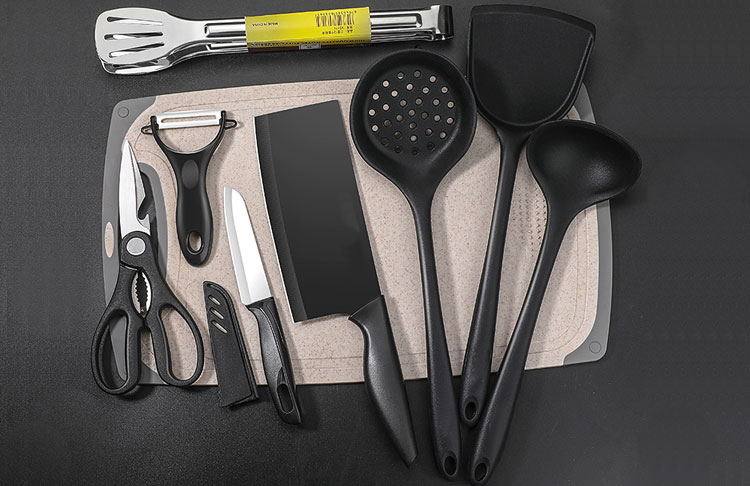 5. Plastic
Advantages: Tableware and kitchen utensils made of plastic are fashionable in appearance and rich in shapes. Many female friends and children like them very much. In addition, plastic products have the characteristics of low manufacturing cost, durability, light weight, and easy shaping. Nowadays, plastics have been widely used in all aspects of people's daily life. In principle, as long as they are qualified and used correctly, these plastics are generally safe and non-toxic.
Disadvantages: Plastics are relatively brittle and will deform and melt during long-term high-temperature use, resulting in harmful substances. Unqualified and shoddy plastics or plastics that have been filled with harmful substances are re-fired to produce plastic products. Once they are filled with high-temperature boiling water, freshly cooked vegetables or heated in a microwave oven, harmful substances will easily volatilize.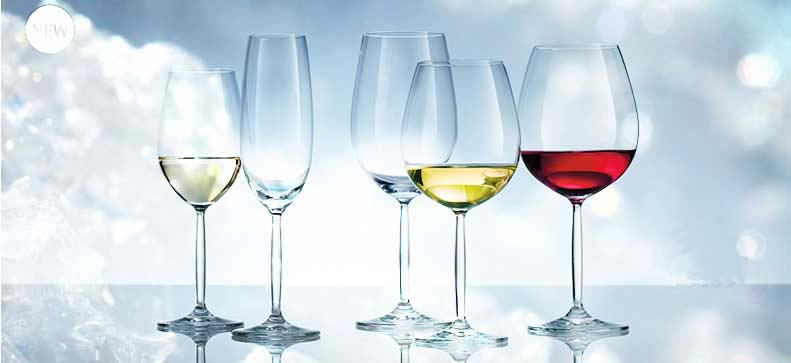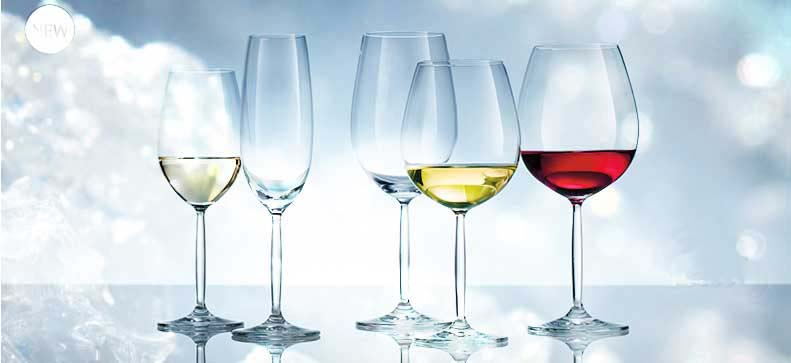 Tableware and kitchen utensils made of the above materials have their own advantages and disadvantages. Relatively speaking, as long as they are produced in strict accordance with the relevant national standards, and when the products are used properly (especially aluminum and plastic products, pay attention to the use of safety ) Generally speaking, they are relatively healthy. For containers, it is recommended to use more environmentally-friendly materials such as ceramics and glass. Silverware is rare but can kill bacteria, activate cells, and promote detoxification and health. There are also more environmentally friendly soup materials such as purple clay pots and clay pots. In addition, the same material, brand and price are also factors that determine the quality of the product, so we must have a little quality pursuit when purchasing, and choose well-known brands.