Many families like to BBQ outdoor on weekend in order to take a relax. So nowadays BBQ tools is very hot sale. BBQ tools have many material for choice. And why stainless steel BBQ are the most popular? Here let us list a range of their benefits.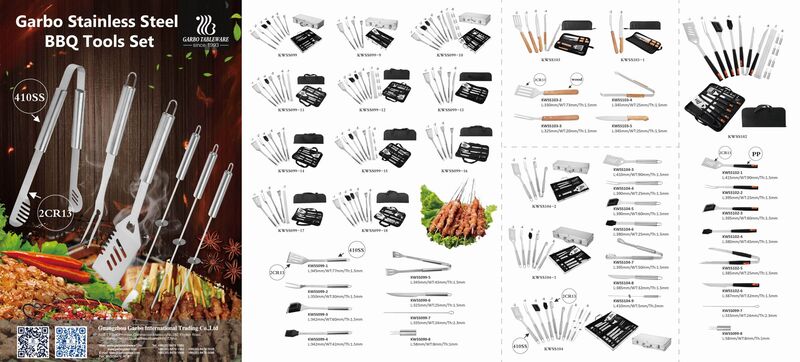 1)Durability: Stainless steel is a strong and durable material that can withstand high temperatures and resist rust and corrosion, making it ideal for use in BBQ tools that are exposed to heat, moisture, and outdoor elements. 2)Easy to clean: Stainless steel is non-porous and does not absorb dirt, oil or food particles. Therefore, it is easy to clean with just soap and water. 3)Safety: Stainless steel is non-reactive, which means it will not leach harmful chemicals or toxins into your food while cooking, making it a safer option. 4)Aesthetic appeal: Stainless steel has a sleek and modern look, which makes it a popular choice for BBQ tools. It also maintains its shine and luster for a long time. 5)Versatility: Stainless steel BBQ tools are versatile and can be used for a variety of tasks, including flipping, turning, and scraping. 6)Longevity: Due to their durability, stainless steel BBQ tools are long-lasting, meaning you won't have to replace them often, making them a cost-effective investment in the long run. 7)Resistance to staining: Stainless steel resists staining and discoloration, which makes it ideal for use in BBQ tools that are exposed to high heat and food drippings. 8)Heat resistance: Stainless steel is a great conductor of heat, which means it heats up quickly and distributes heat evenly, making it ideal for cooking food on the BBQ. 9)Odor resistance: Stainless steel is non-porous and does not absorb odors, which means your BBQ tools will not retain any food odors or flavors after use. 10)Environmentally friendly: Stainless steel is a recyclable material, which makes it a more environmentally friendly option compared to other materials like plastic or wood. 11)Non-reactive: As mentioned before, stainless steel is non-reactive, meaning it won't interact with acidic foods or sauces that may be used during the BBQ cooking process. 12)Hygienic: Stainless steel is easy to clean and sanitize, which makes it a hygienic option for use with food.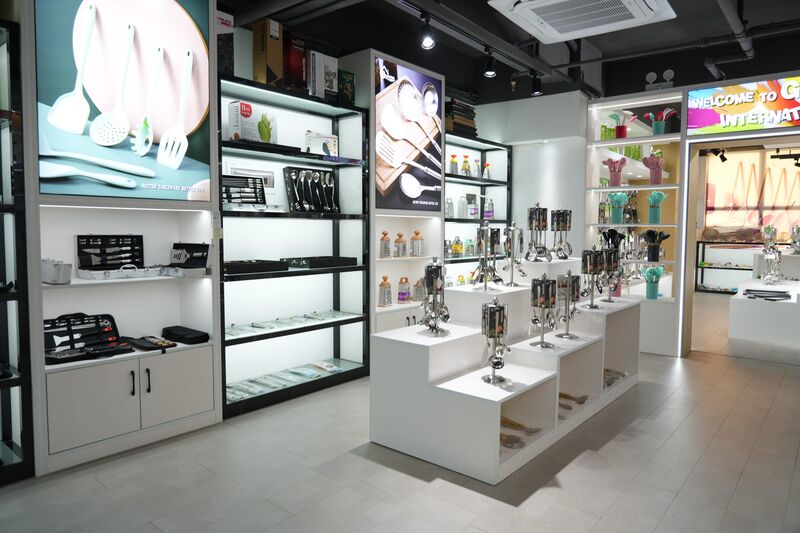 All these benefits of stainless steel BBQ tools make them a popular choice among professional chefs, home cooks, and outdoor enthusiasts who demand high-quality, durable, and safe BBQ tools. Guangzhou Garbo International Trading Company is a joint-stock industrial and trading enterprise that specializes in R&D, Production, Marketing and Brand management, the products range includes ceramic tableware, glassware, flatware and kitchenware. Among them, the flatware is one of the main section of our business. We will be the best choice for your partner to import stainless steel BBQ tools.