1.Colorful glazed dinner set
The color-glazed dinner set is the most popular all the time, it's processed with a color-glazed on the ceramic dinner set, with this color cover, the original body looks more nice and smooth.
The color can be customized, such as black, orange, pink, green, blue and etc. And the glazed can do as mat finished or glossy finished.
The color-glazed process with high temperatures, so the color is not easy to fade, and durable used, they are also safe for dishwasher.
With the color, it's easy to match with other dinnerware and will be a good decoration for tabletop. This will be one of the best chooses for dinnerware.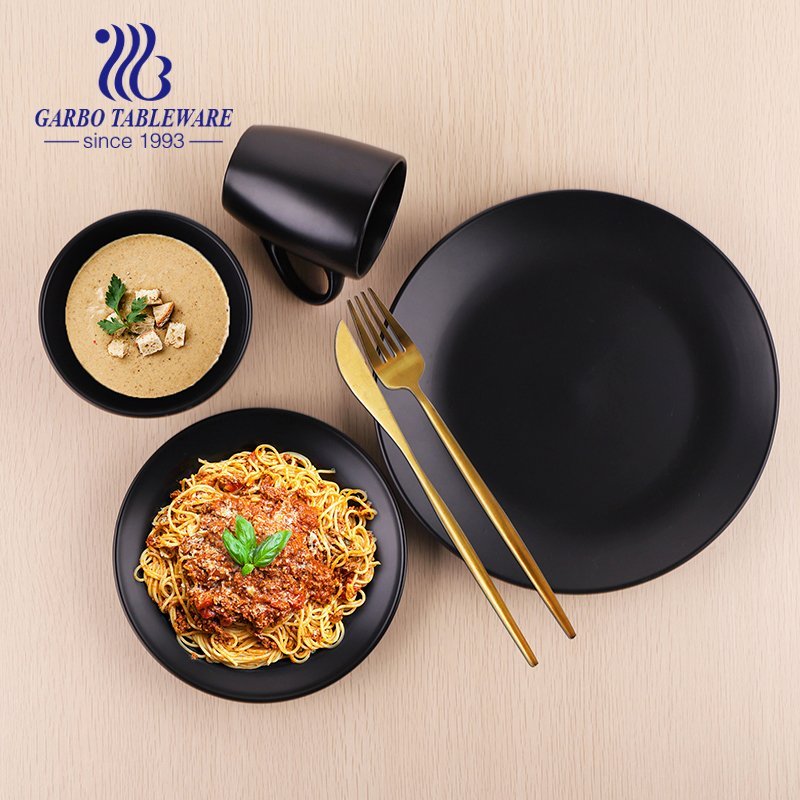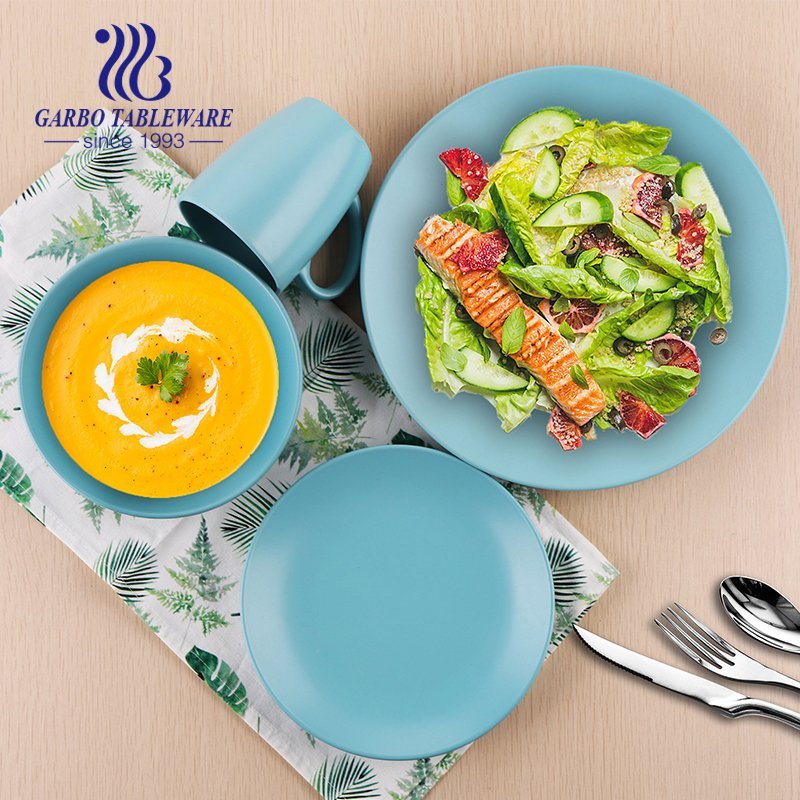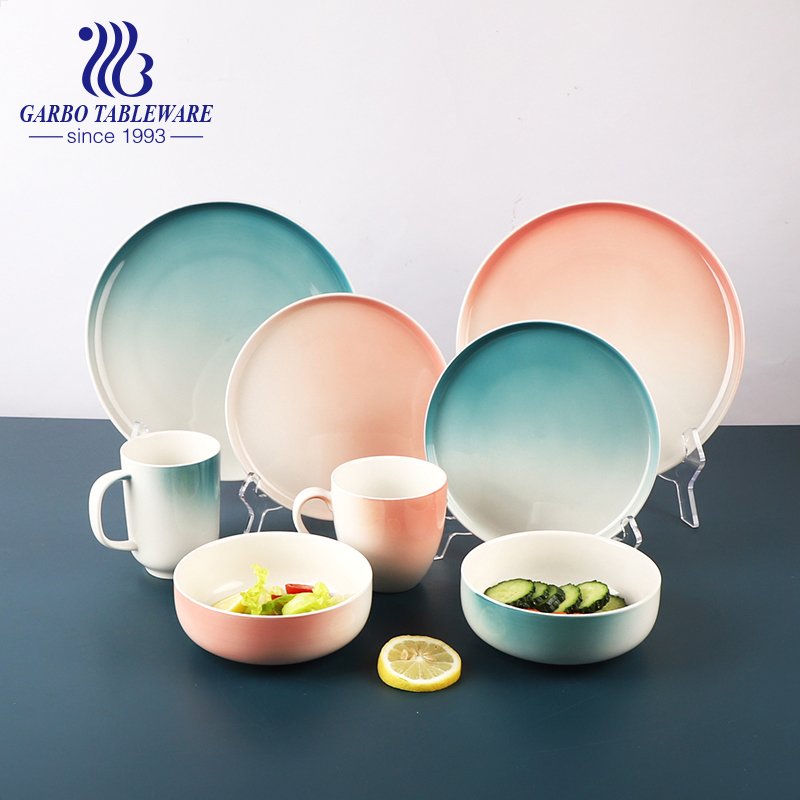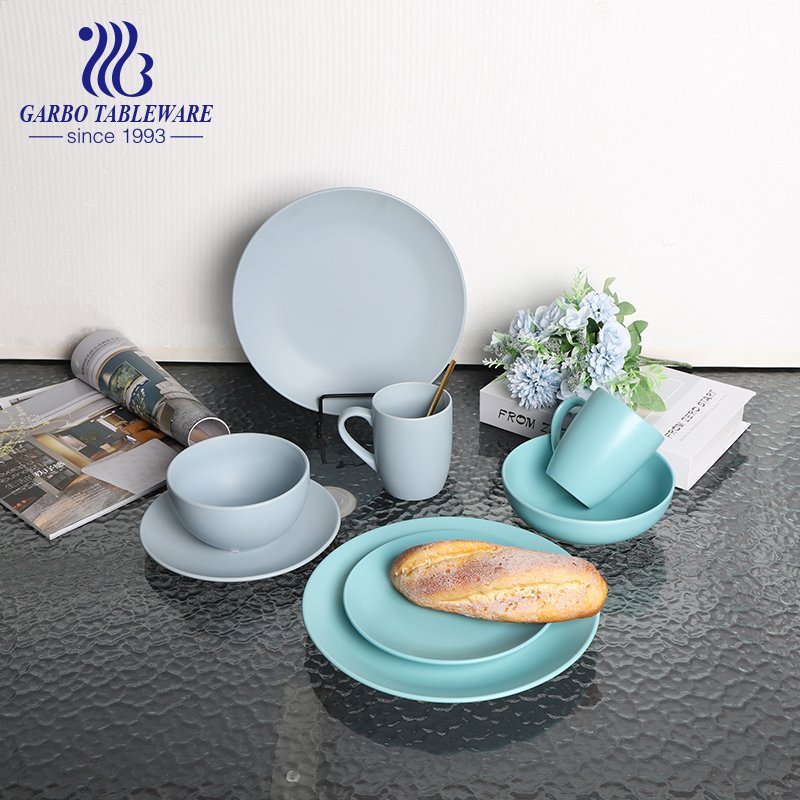 2.Flower printing dinner set
The printing dinner set is process under-glazed printing on the machine, then will be cover with a transparent glaze, then bake at high temperature, the pigment will be lock under the glazed, so they are also food safe, and pass the food standard test.
For the pattern, there is a lot of styles that can be choosen, the flower pattern, some Geometry, plant pattern, you can choose any style you like.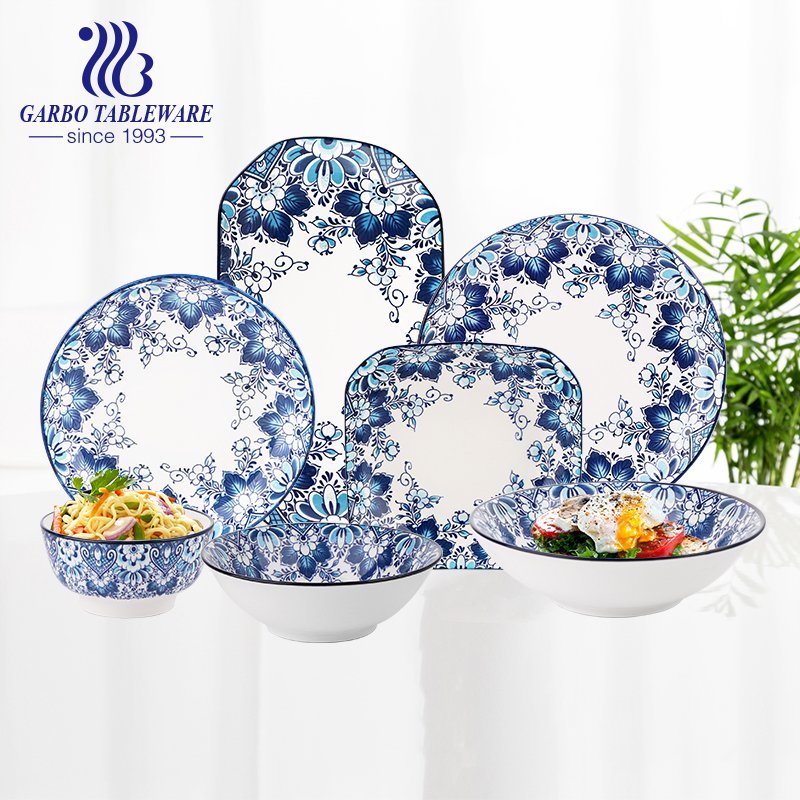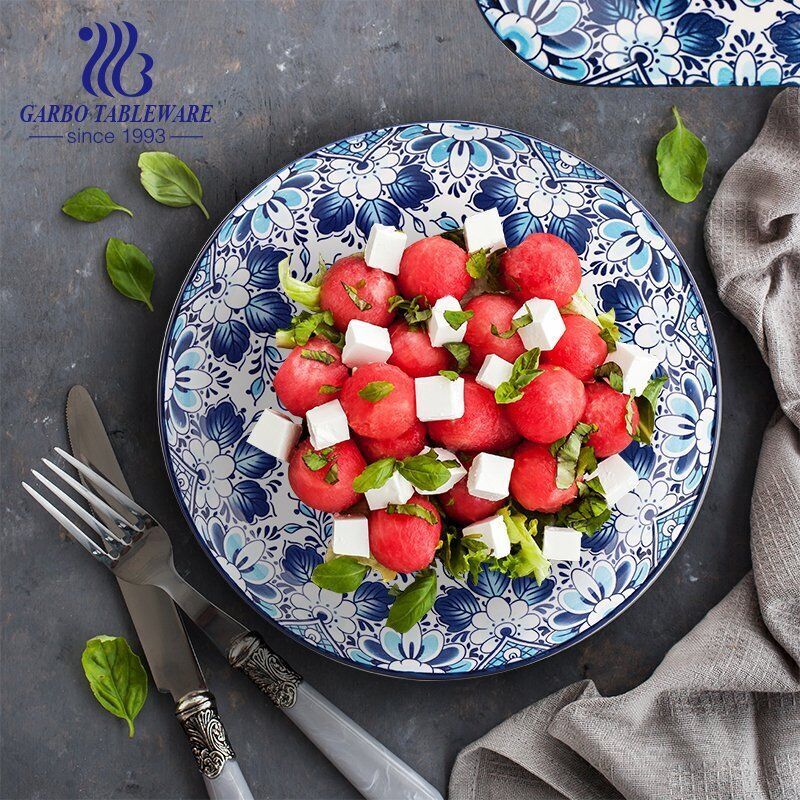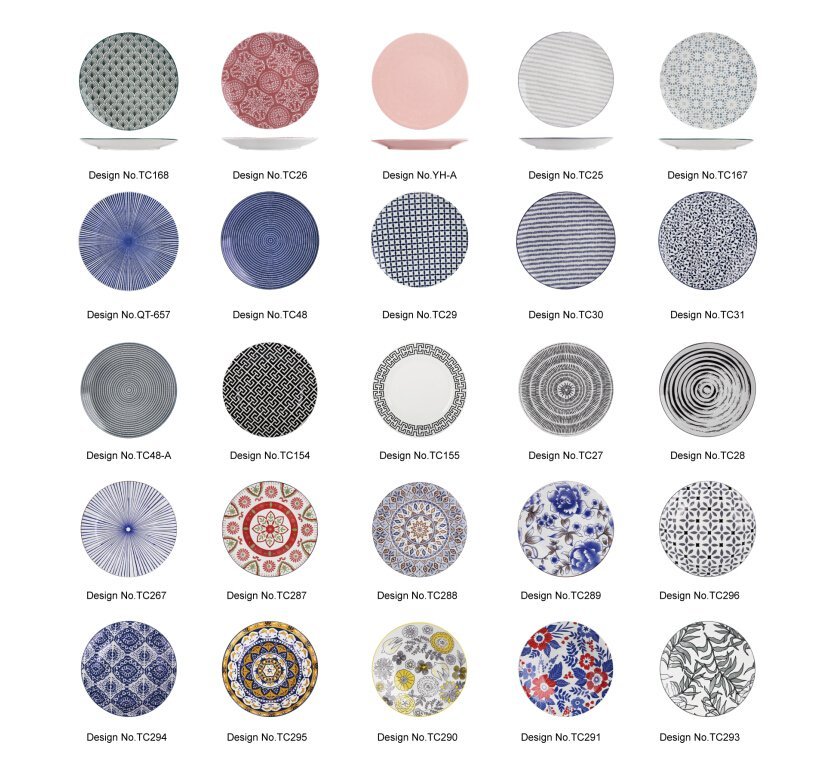 3.Embossed dinner set
The embossed design dinner set is also one of the classic dinner sets, to make some embossed design on the surface of the dinner set, also a good decoration, when compared with the printing design, this embossed design is more vintage. With the embossed design on the surface, it's easy to hold and not easy to slip when serving food. The embossed design is come out from the mold, if you would like to make your own design, it can make the new mold for production.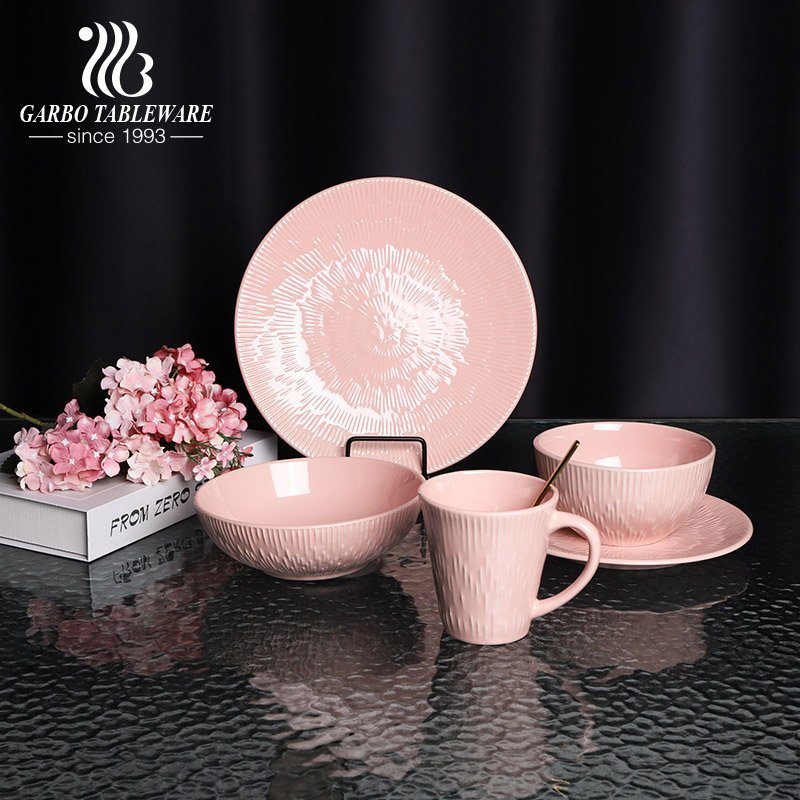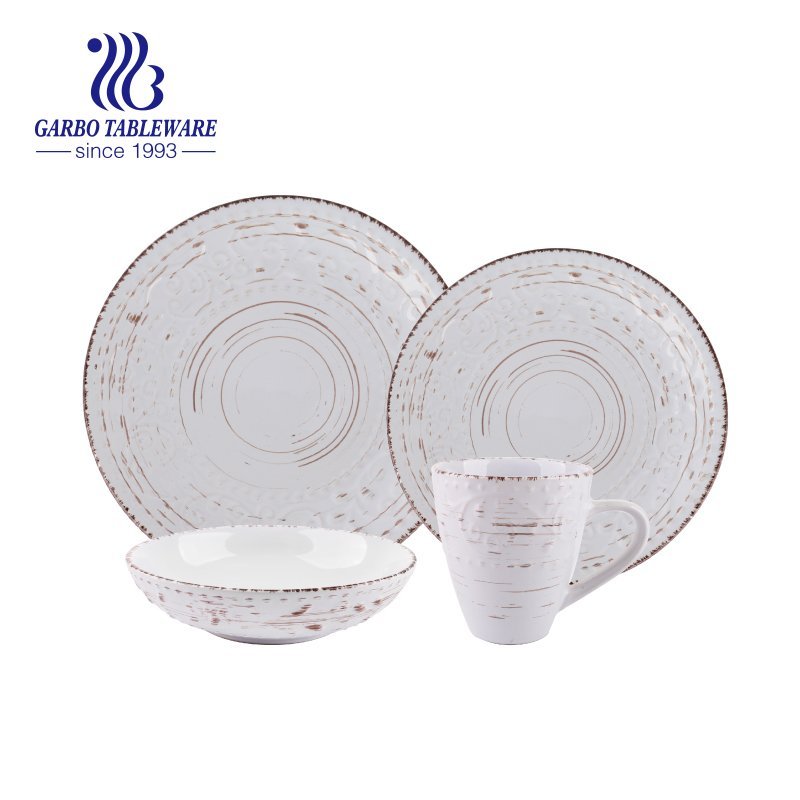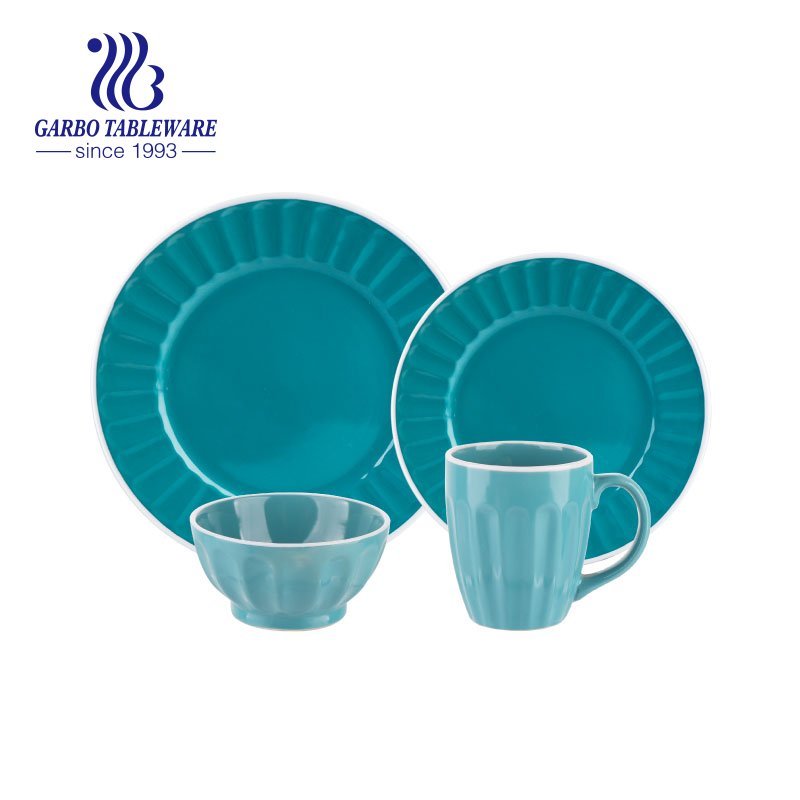 4.Hand painting design diner set
The hand-painting design dinner set also the color full dinner set, they can paint with make color pigment, and look like with a rainbow, the color pigment will also cover with transparent glazed so they are also food safe and dishwasher safe.
With this colorful design, the dinner set is very easy to match with other dinnerware and looks a different style, the color is bright and make you enjoy the food!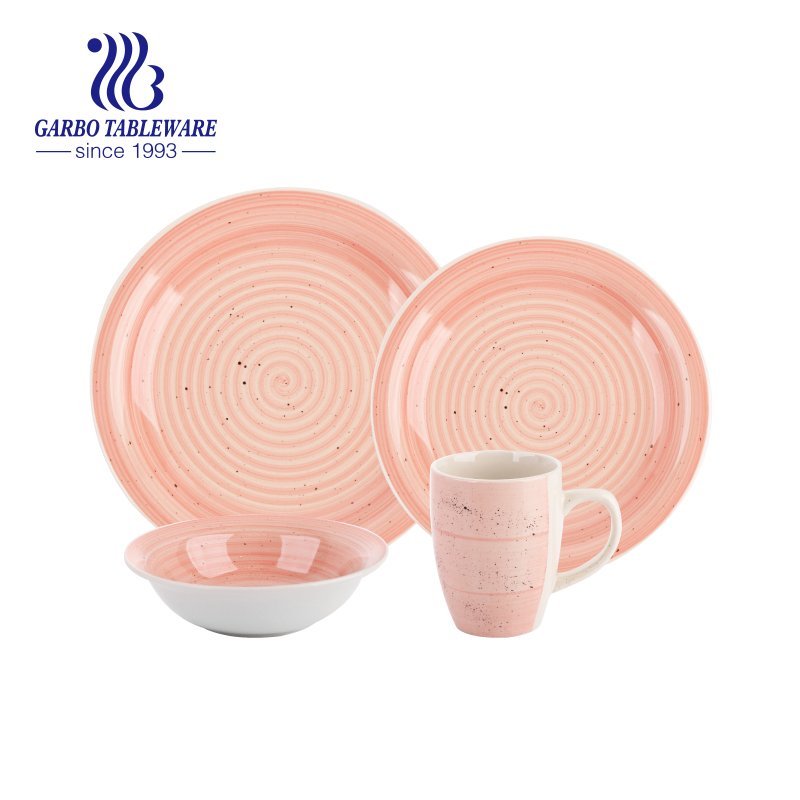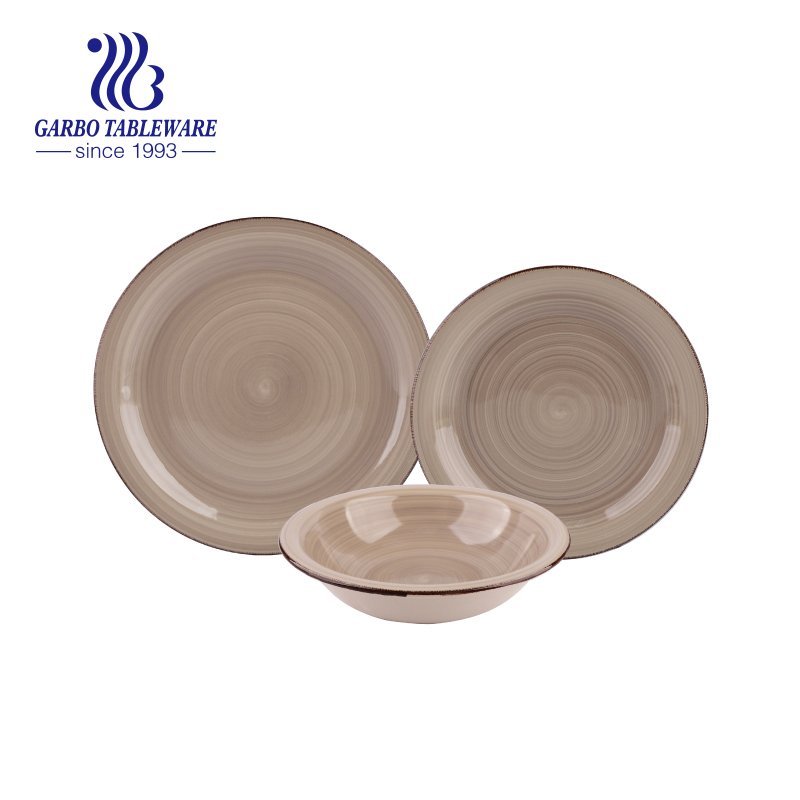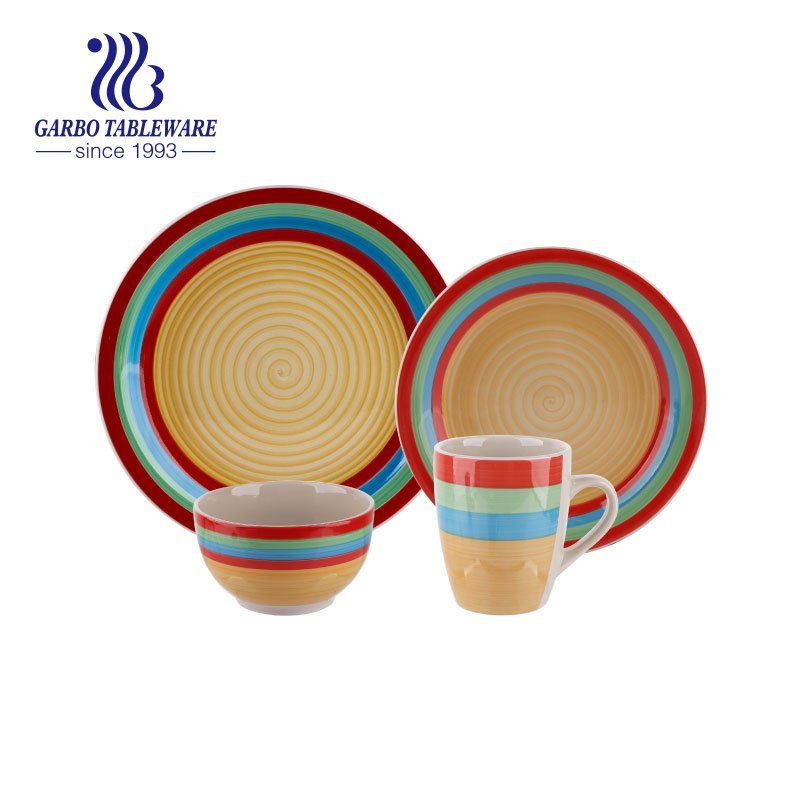 5.Heart shape dinner set
The heart shape design dinner set is one of the most lovely diner sets and is popular with many ladies consumers, the heart shape dinner plate, bowl, it's best to enjoy food with love and also a gift for friends.
It also has different colors for the heart shape, cool gray, lovely pink, and hot red, and black color, you can choose base on the function.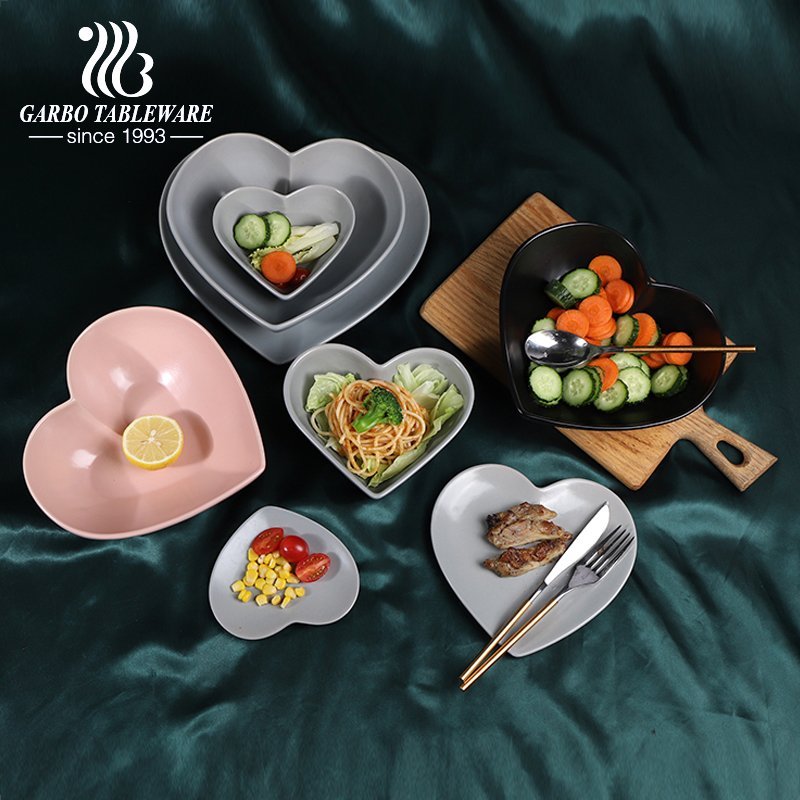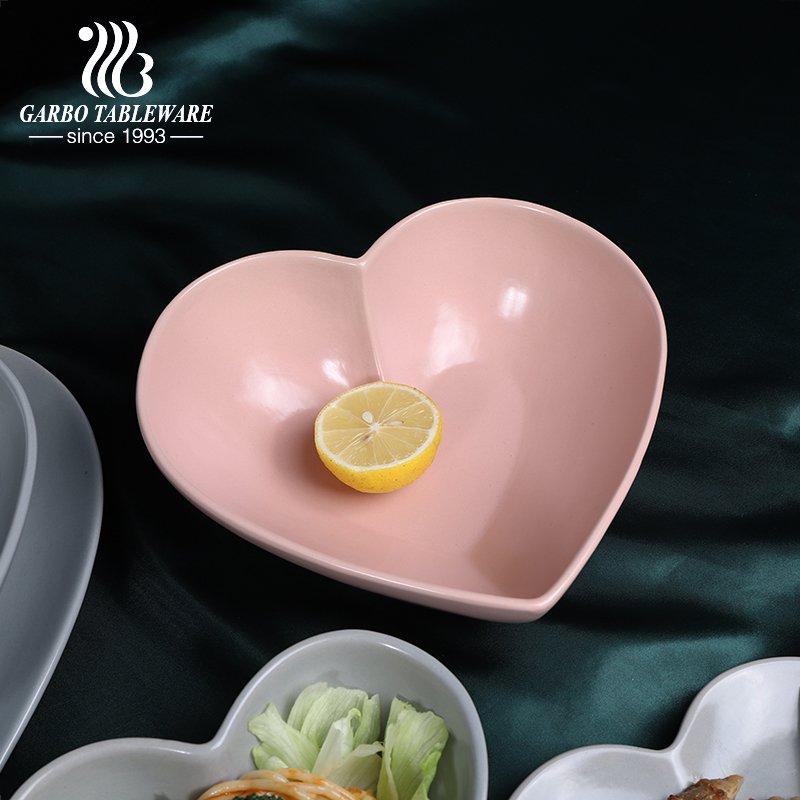 The above are some of our hot sale dinner sets, all the dinner sets can buy as a set, also can single piece, if you would like to know more information, then please feel free to contact us.