Fond tong is widely used in our daily life, we can often see them at kitchen, restaurant, BBQ, match with ice bucket and many other indoor and out door activities. Fond tong is made of many different materials, such as stainless steel, silicone etc. Also have multi sizes are available for choice. Next we would like to introduce some Garbo's premium and popular food tong to you.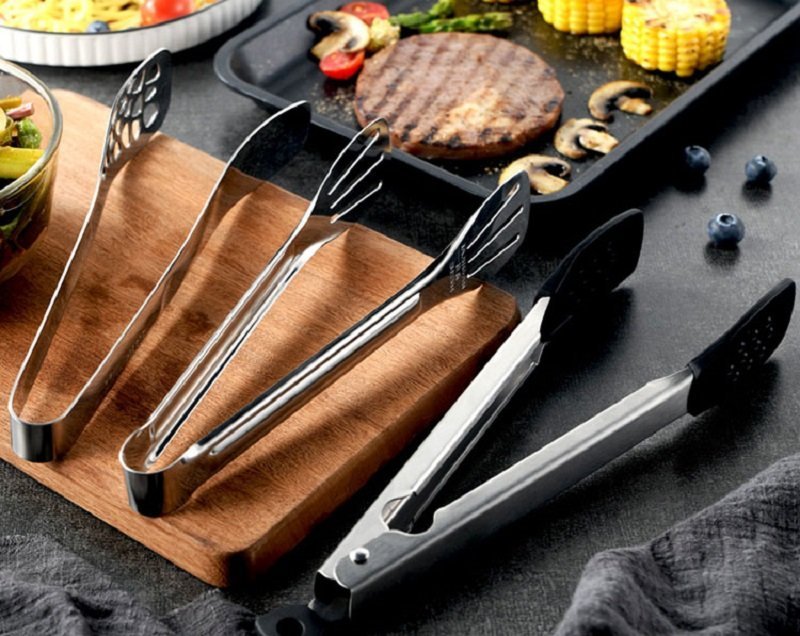 Stainless steel food tong

This type of food tong is made of stainless steel material. Like 304, 410 and more, all are qualified raw material. Stainless steel is not like iron, not easy to be rust under the situation of wet. It is rust resistant. They are very hard and strong enough, not easy to be broken and deformation. Can work under the high temperature. It is a good helper at the kitchen. Protect you from burns. Very useful in our daily life. We have different size food tong for your choice. Such as 7 inch, 9inch, 12 inch and so on. You can choose any one you like.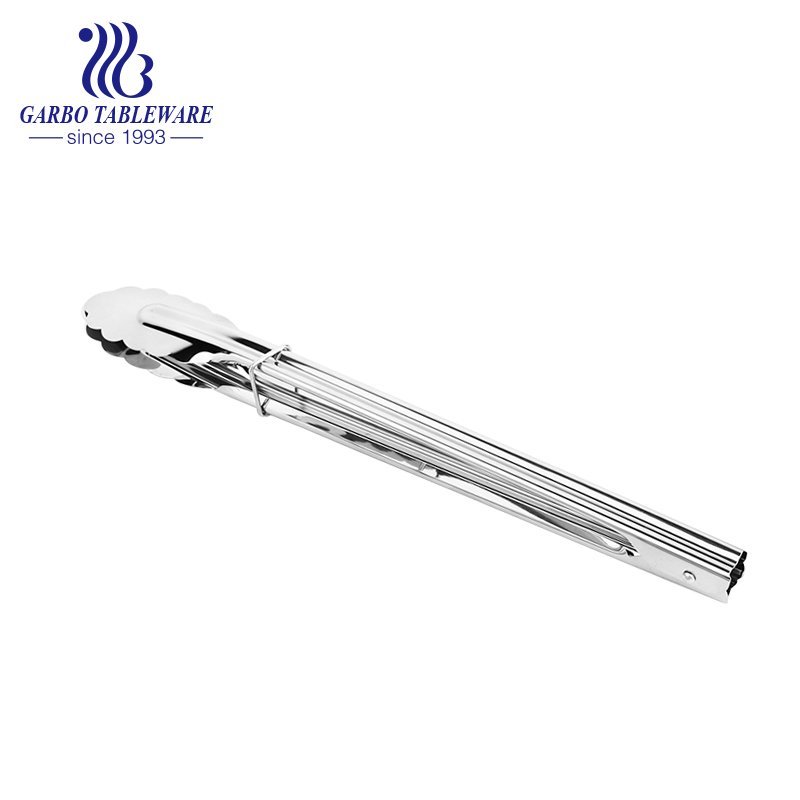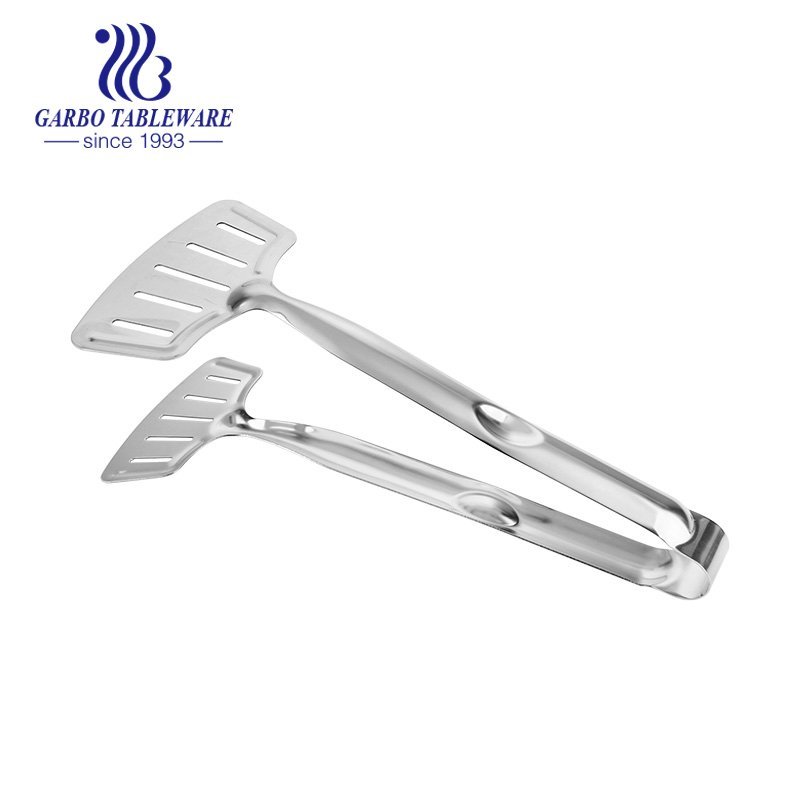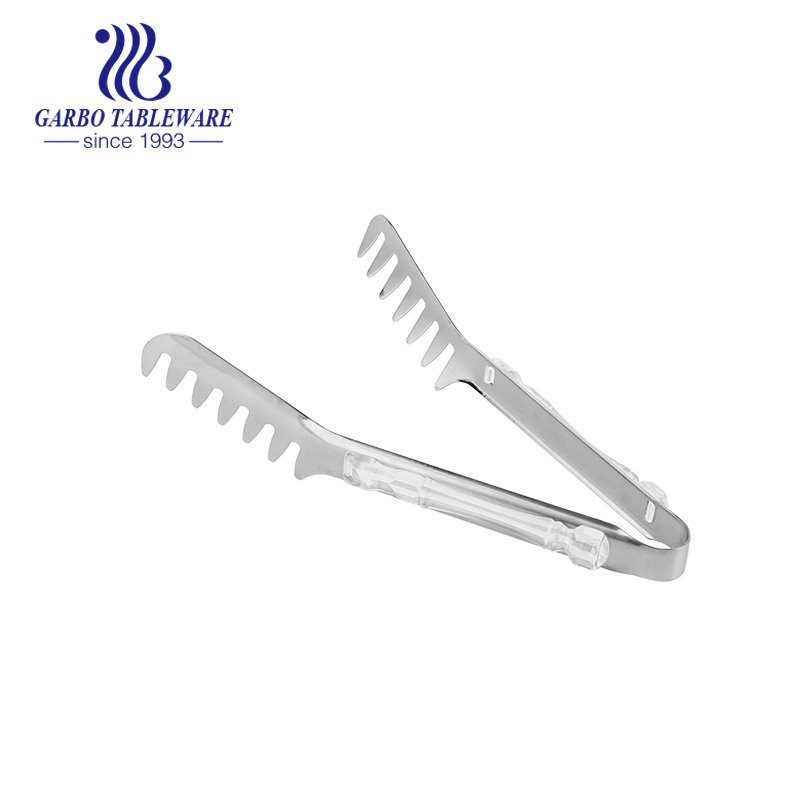 Silicone food tong

What is the difference between the stainless steel food tong and silicone food tong? It is the material and use occasion. These cute and good looking food tong is made of silicone material. It is food grade, health and green. No harmful substance to your body. The silicone head is soft, perfect for non-stick pan. It does not scratch your non-stick pan when you do some cooking. But the silicone head is still strong enough. It can easily clamp the food, it won't fall. For silicone food tong, there are many different colors are available. Blue, pink, red, black… many many colors. Also can mix two or more colors on the food tong. Choose some color to decorate your kitchen and home.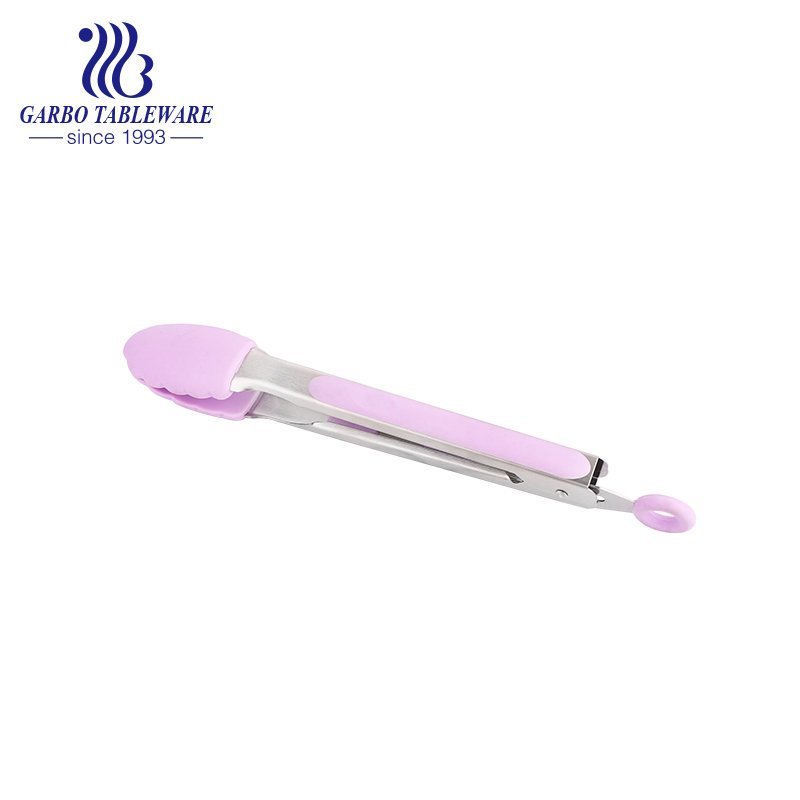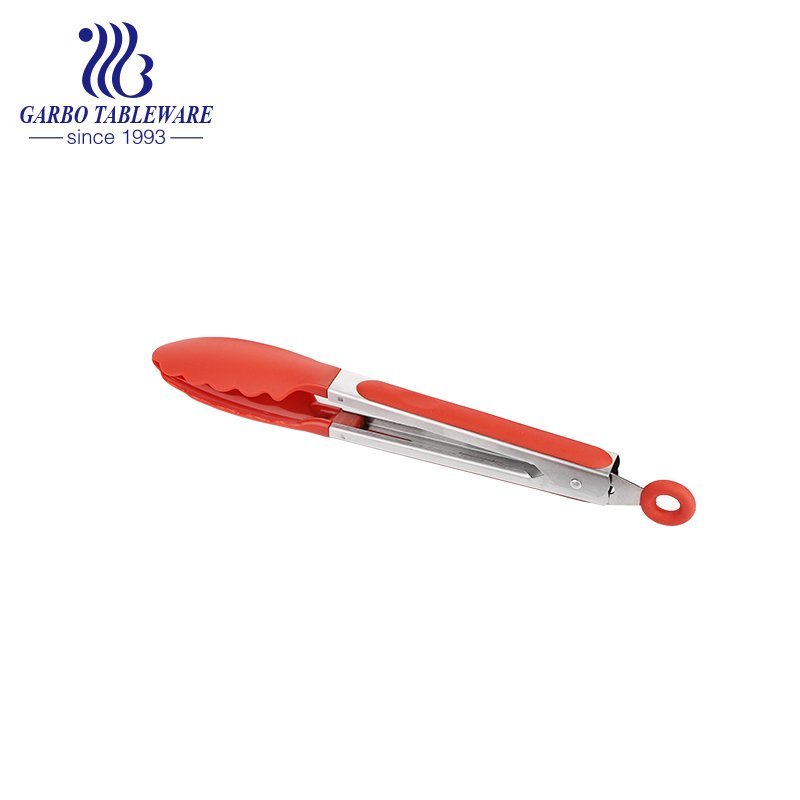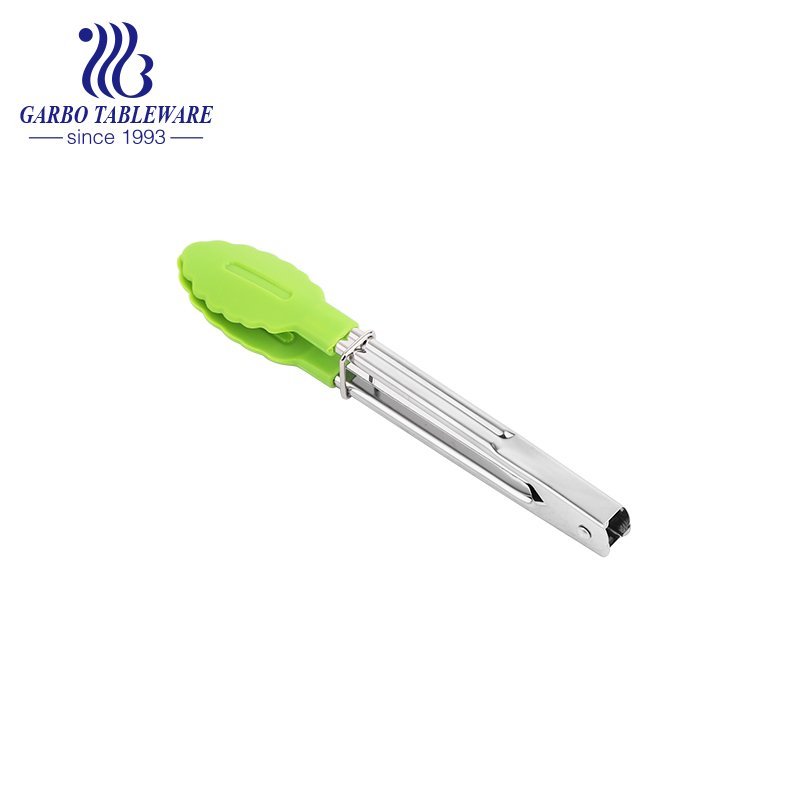 Silicone and stainless steel food tong

Besides the above two types food tong, we also have different food tong. Like food tong with stainless steel handle and silicone head and with silicone handle and stainless steel handle. Because the uncommon surface, these food tong are very hot sell, looks more special. Combination of two material make the food tong is good looking and creative. It is a little commercial style, it is better for your department. Make you kitchen look more high end and comfortable. Choose one to your wife, mother and girl friend as a gift. They are sure like this food tong.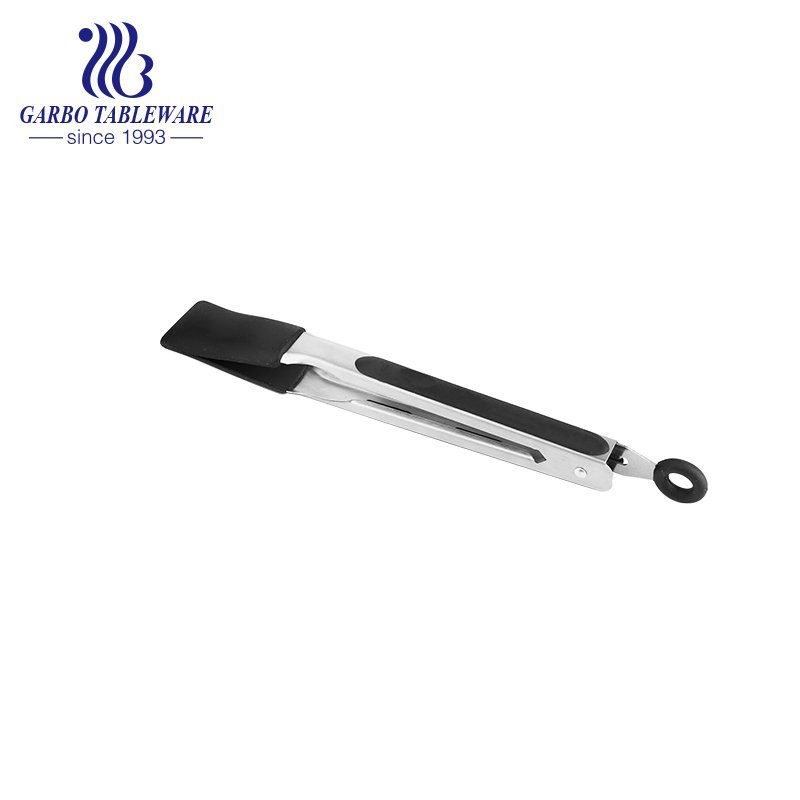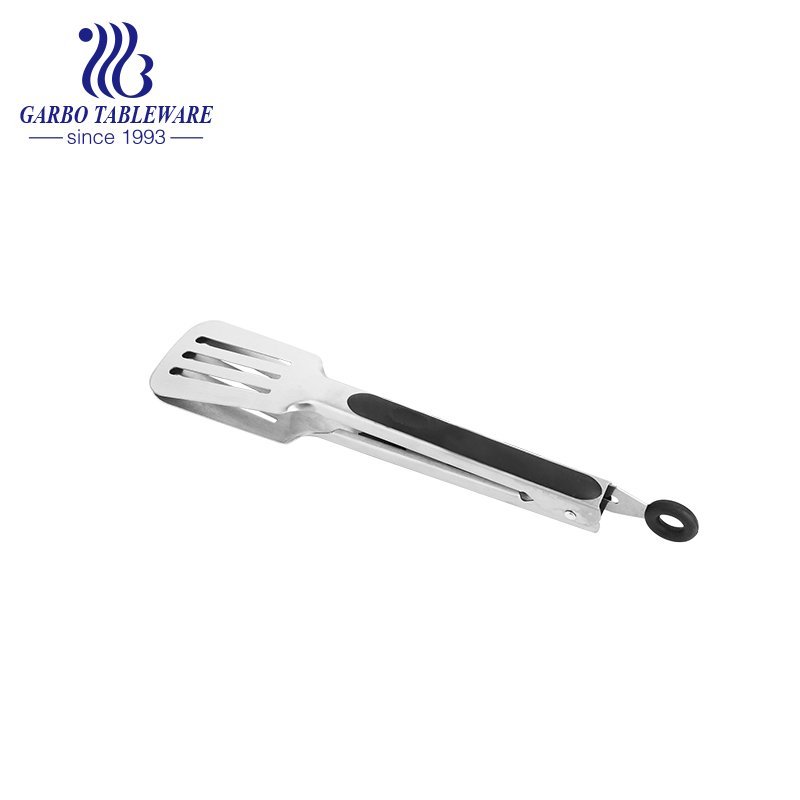 All our food tongs are with good design and have good quality. The price is very competitive. The minimum order quantity is very small, 3000 pcs each food tong is acceptable. Use good packaging to pack, suitable for transit during international trade. All are inspected by our strict QC team to control the quality. You can buy our food tongs with confidence. We only show some items in this article, still have many designs in showroom, welcome to contact us for more designs. Our Garbo is ready for you any time. We have a professional sales team offer you best service.