Recently we have updated some new arrival items, that is the ceramic storage jars. The storage jar is very common and useful in our daily life. A beautiful storage jar will make your place decorative and comfortable!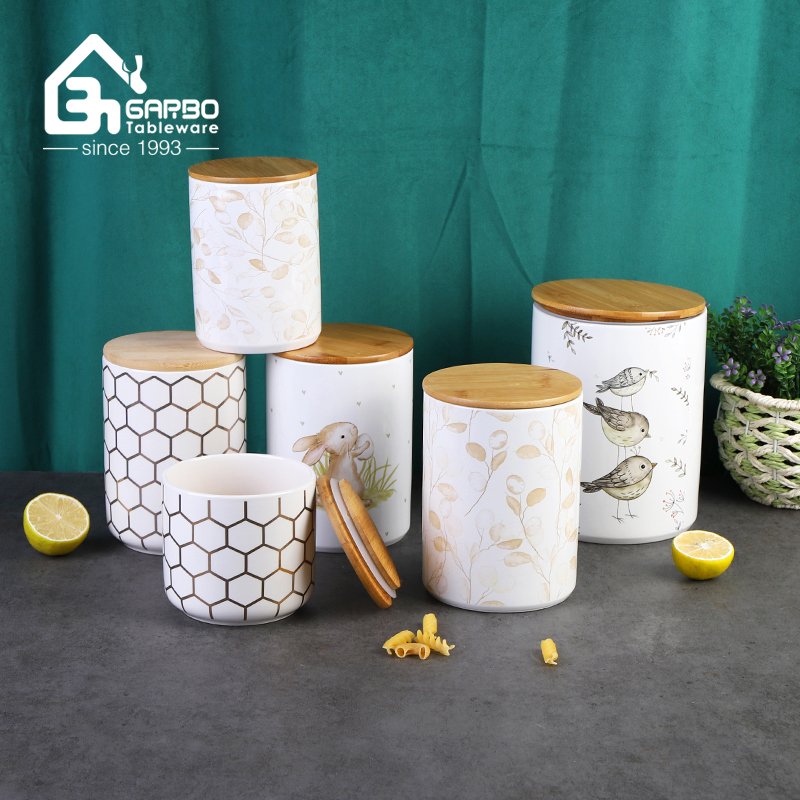 What kind of ceramic storage jars we have?
Embossed storage jars
This series is made of high quality ceramic material, and it's pure white and black, the surface is decorated with embossed pattern. And it could be also made your logo pattern on the surface. We could also support to make other colors.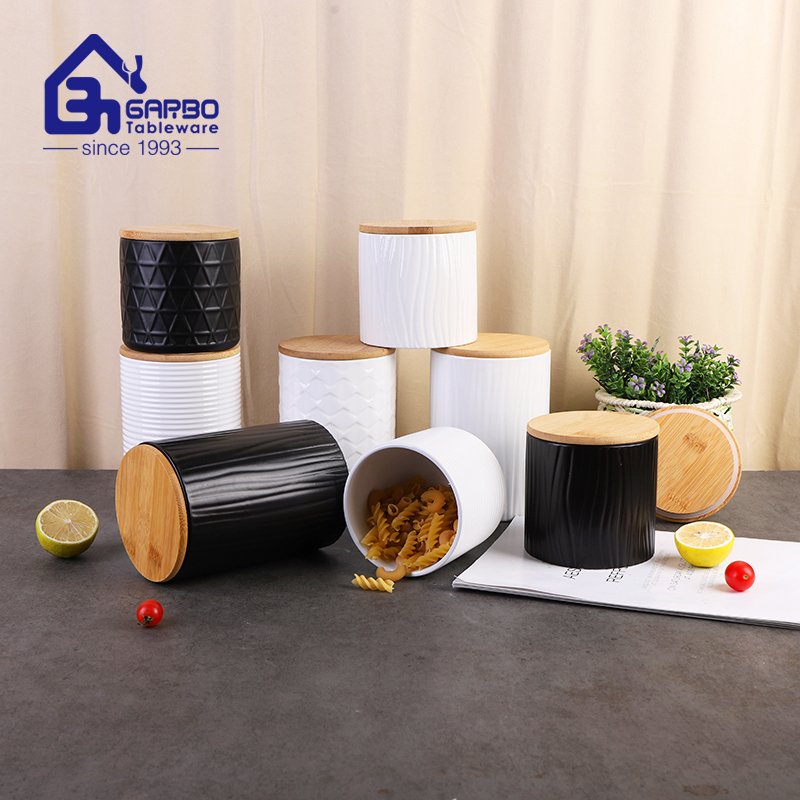 Handmade painted storage jars
This kind of storage jars is tall and straight, and it's suitable to make with many beautiful designs. Something like flower, animal, marble designs etc. Our designer team also creates many new and popular designs every week. It's also welcomed to make your own OEM designs.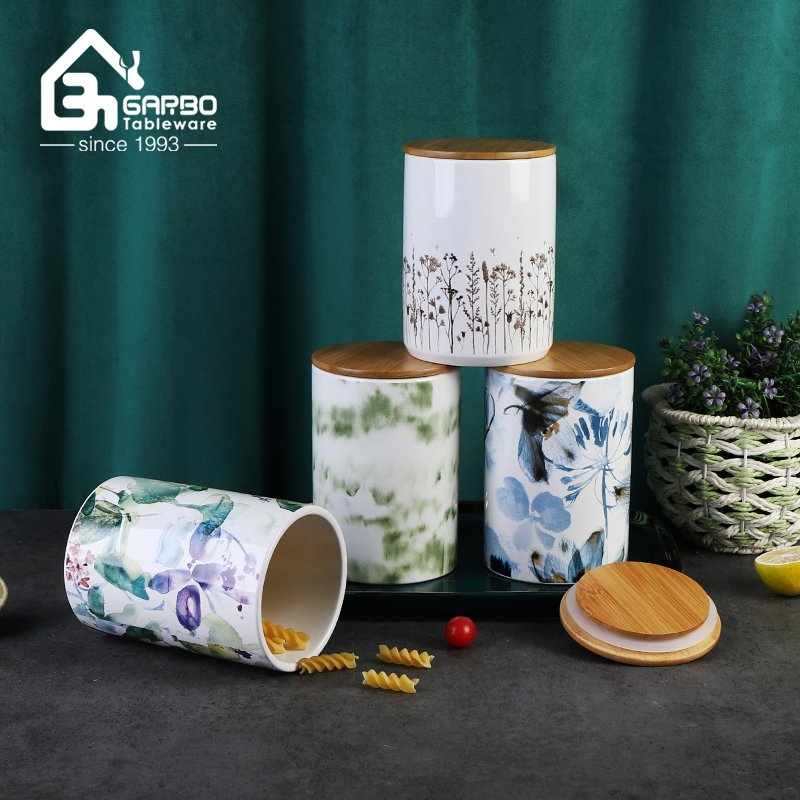 What's the difference between ceramic storage jars and glass storage jars?
-For glass storage jars, it's clear and easy to see what is inside. And it could also be made with some decals on the body.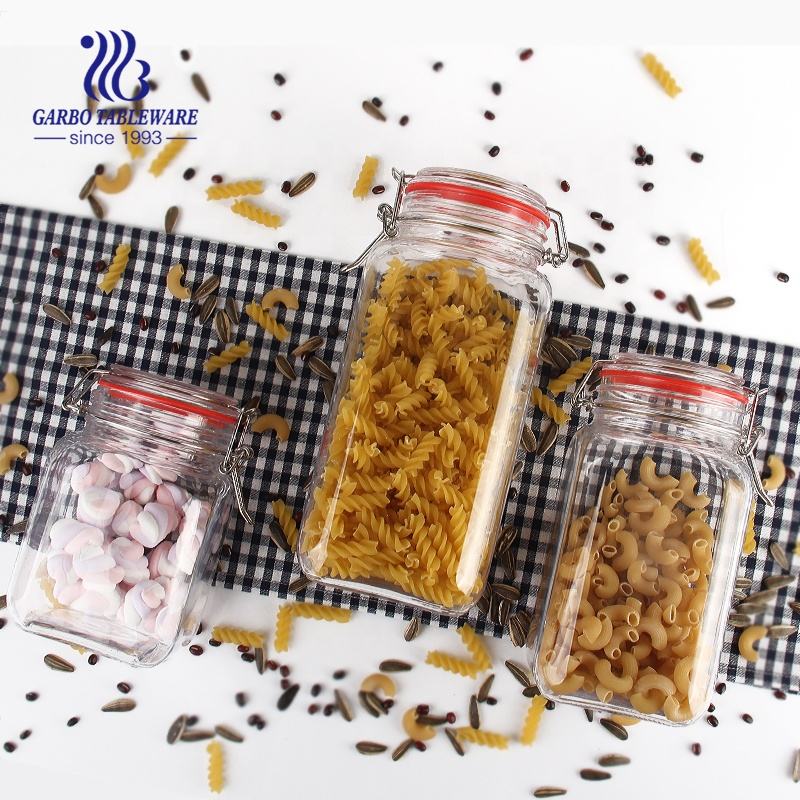 -For ceramic storage jars, it could be pure white or any colors. And also it could be printed with many beautiful designs. It's very vivid and charming. And it's also making your place beautiful.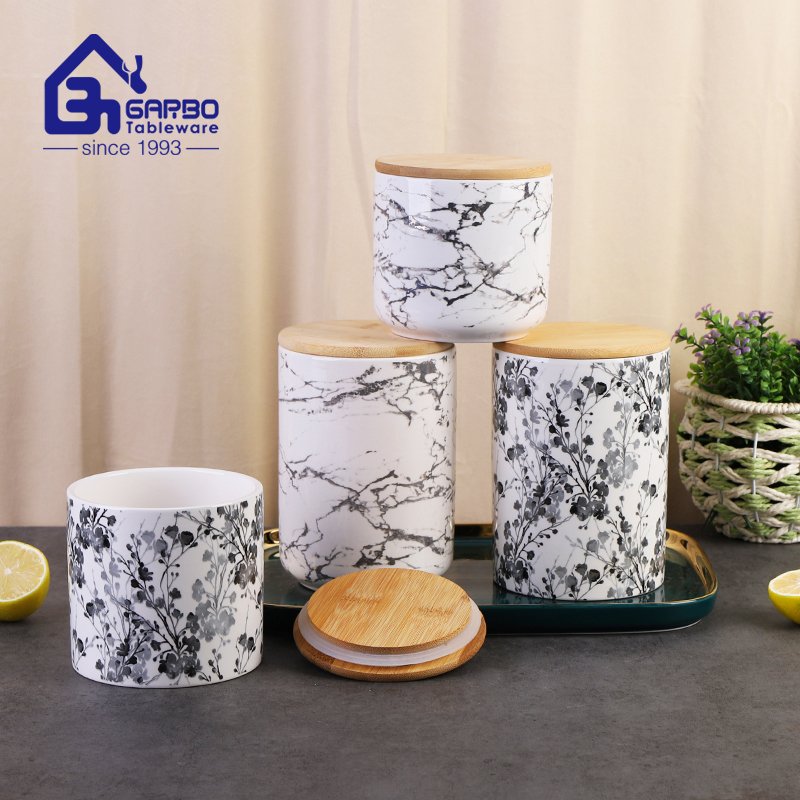 The ceramic storage jars and glass storage jars are just made of different materials, while they are all popular in the market and the storage jars have a good demand on the market all over the world.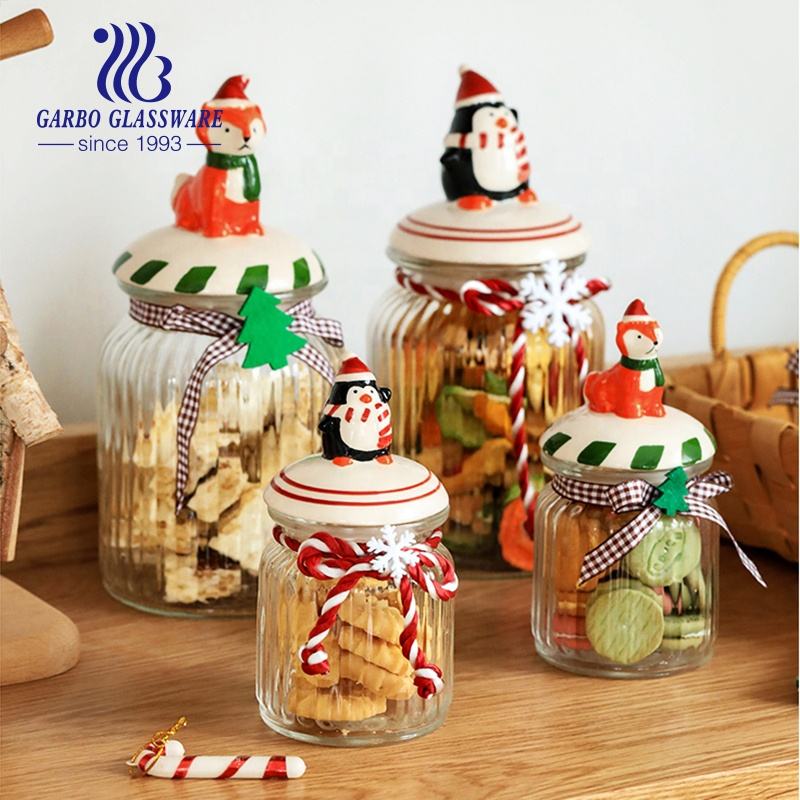 Why people like the ceramic storage jars more?
It's because the ceramic jars are more creative to make any shapes, any designs, any colors, and with low MOQ. And the hand painted craft is also popular.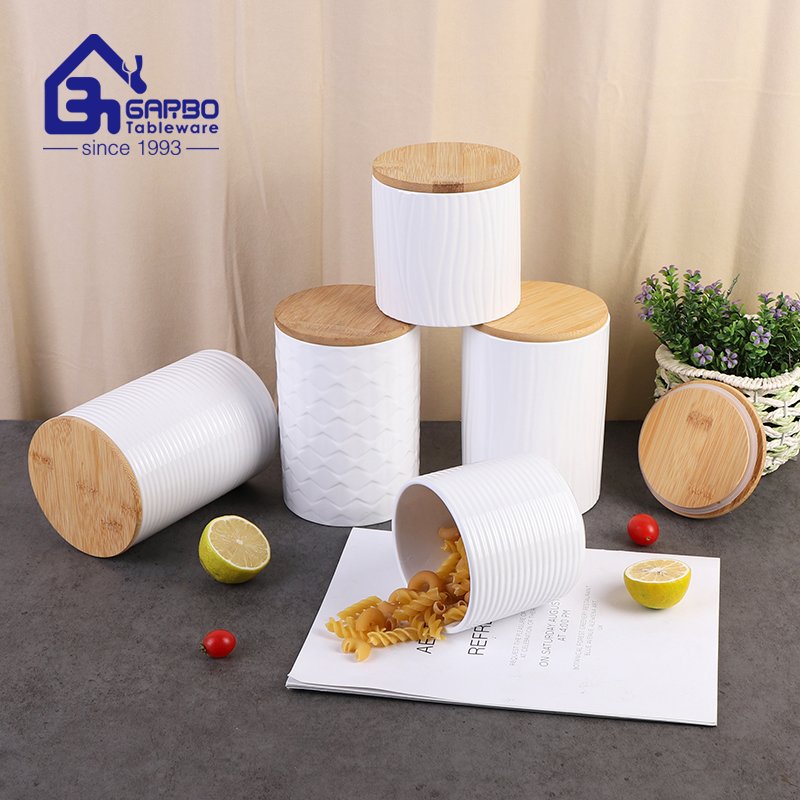 Above all, we have introduced some storage jars including ceramic jar, glass jars. They are all useful and our Garbo Tableware all supports to our customers. You could choose any items you like and mix in one container. Any interests, pls leave your comments or inquiry to us at sale@garboglass.com, thanks!