Bone china is made from animal bone powder and clay,and International standards stipulate that bone china containing more than 25% bone powder can be called bone china.
Why add the animal bone powder into the material?It can make the porcelain of bone china is translucent and smooth .It is more light than normal ceramic ware and looks more clear and high white quality ,which brings a very strong visual impact.This seems very high end that suitable for Royal family used.
Below is some high end bone china dinnerware for your reference.
Firstly,this European style light luxury household dinnerware for dishes and bowls set is printed some Eastern culture and Western culture element to make this classic elegant and gorgeous dinner set, such a a beautiful French lady waiting for you to have afternoon tea.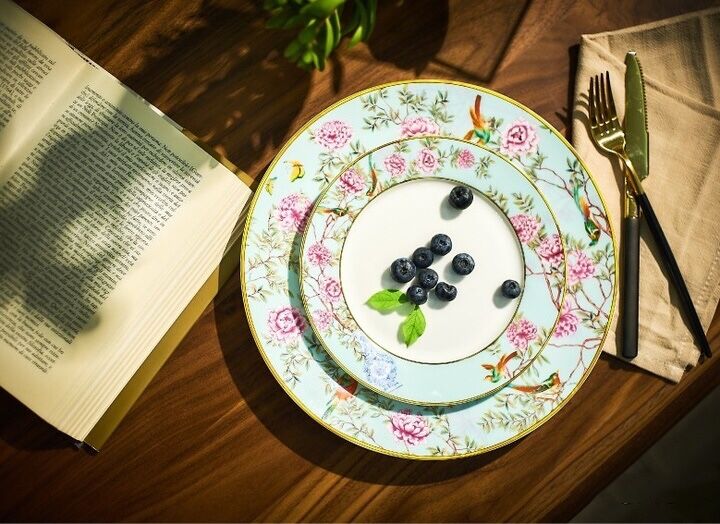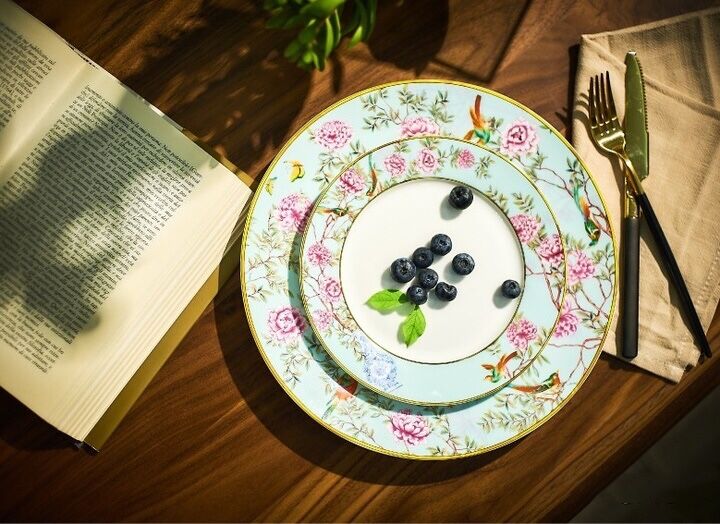 Next one is embossed clear high white bone china dinner set.The detailed embossed design is a art of Chinese traditional decorative design.The European-style pure white relief craftsmanship makes people feel the breath of Western sculpture art, and the pure porcelain color can better reflect the simple artistic temperament.This design is creative and very hot sale that suitable for all markets.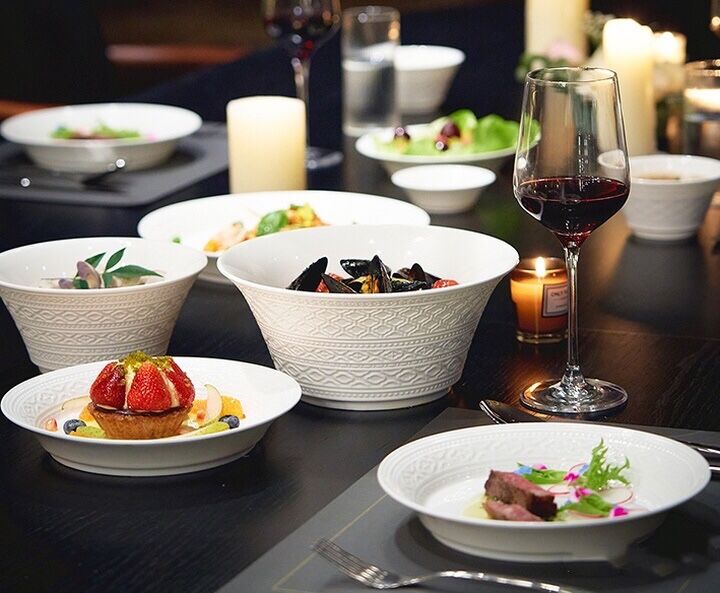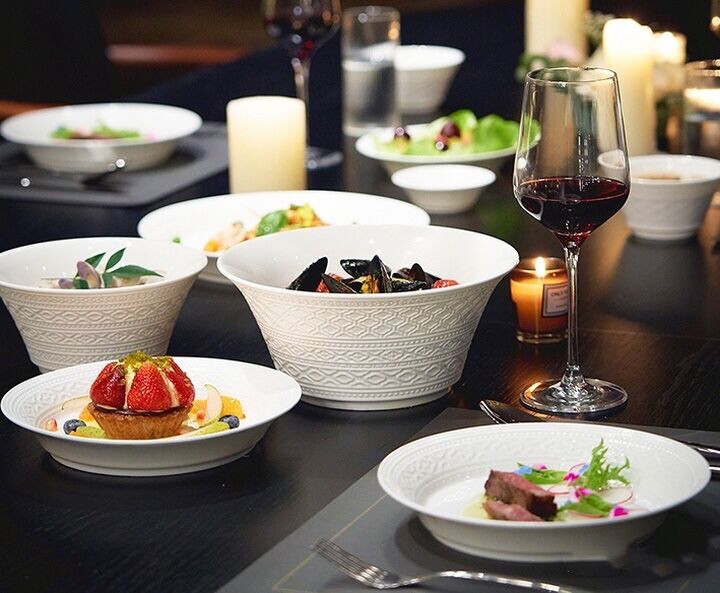 This is the best luxury real gold print high end royal bone china dinnerware set,which makes this set of dinnerware more noble and gorgeous
In addition to its top artistic value, there is also a certain collection value.
No matter material or its good looking luxury design,it is the best one that suitable for royal family and rich men.However,there are various kinds for this gold dinnerware.It has bowls,dishes,spoon,bowl lid,drinking mugs,Seasoning dish,candy jar,etc.So it is very suitable to be a gift for family or even a business gift, wedding gift .It is expensive ,practical and warm gift that suitable for each one.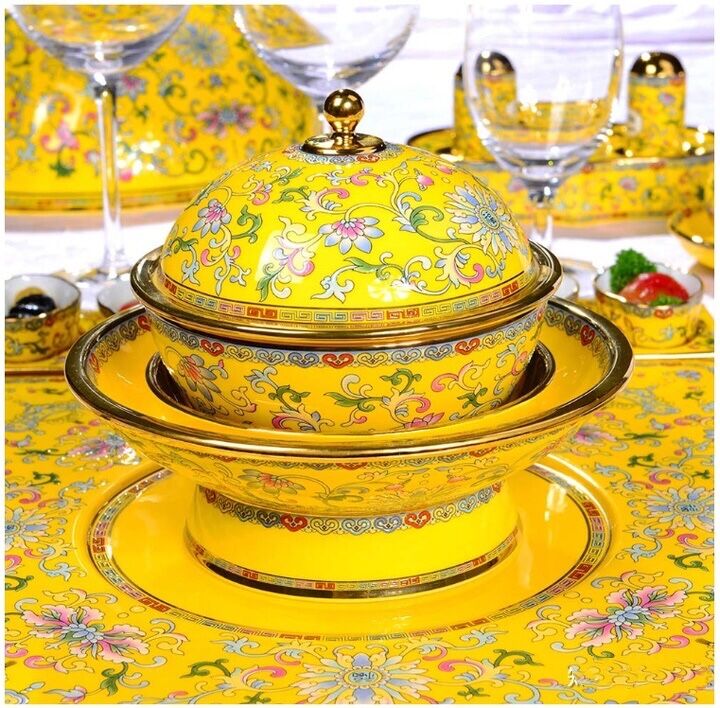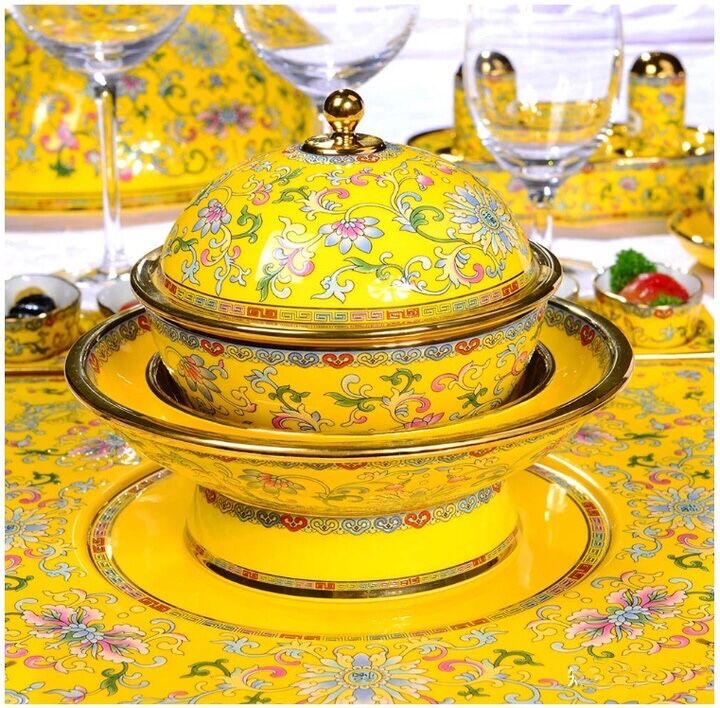 The last second one is 16pcs/28pcs popular dinnerware set, which is very suitable for a whole family.It adopts over color glaze craftsmanship, the material is made of more than 45% natural bone powder, and lead-free glaze.Dishwasher and microwave oven can be safely used.The printed design is very fresh and popular,makes people feel comfortable and enjoyable.This set is suitable for European market because of the design and the high end material quality, all is suitable for the requirements of European market.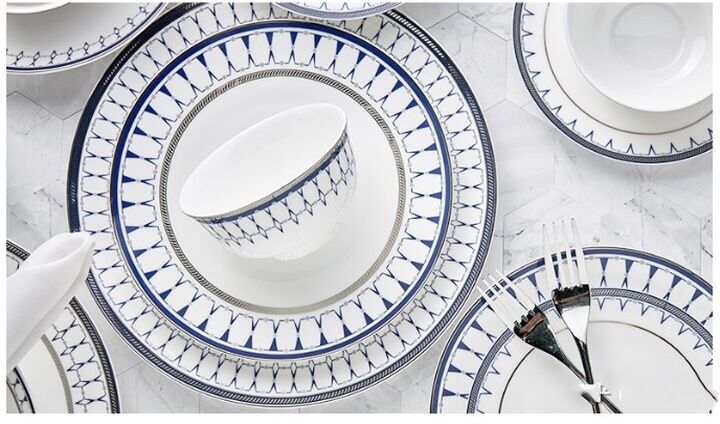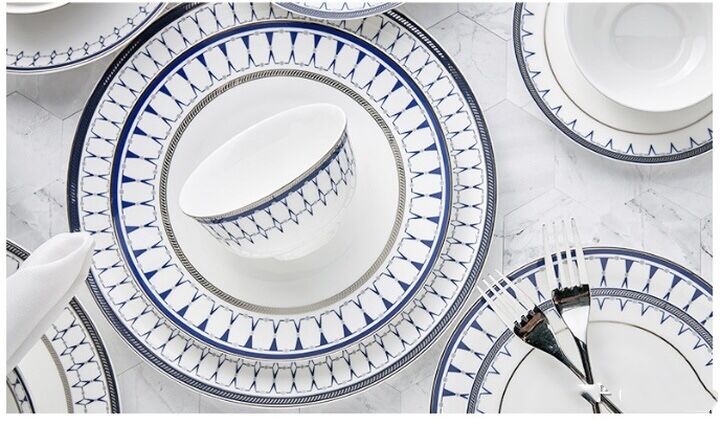 The last one is my personal favorite bone china dinner set.No matter is shape or its fresh printed design,I love it so much. And its price is very competitive than others.It is light and bright with its extraordinary high white quality material that is very attractive.You will enjoy the foods with such a good looking art dinner set.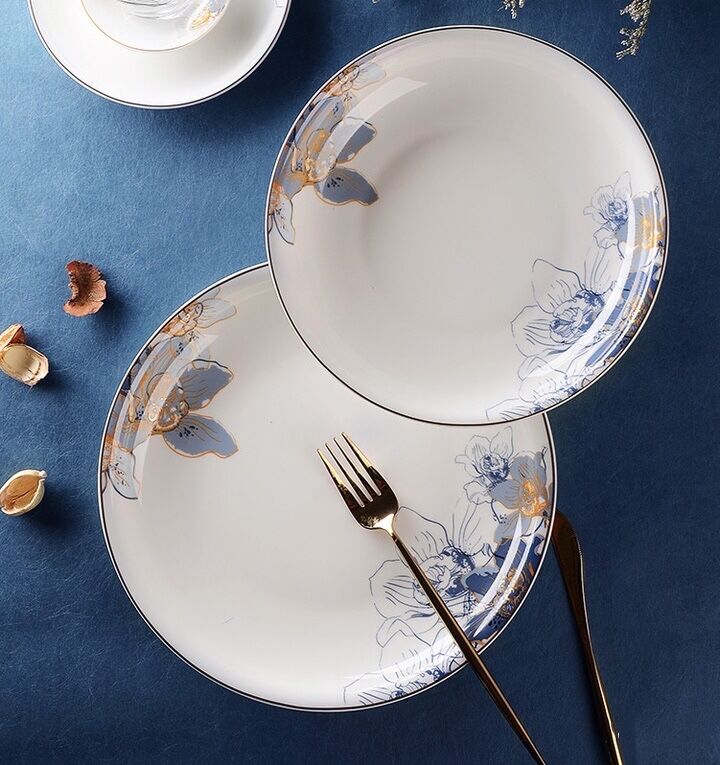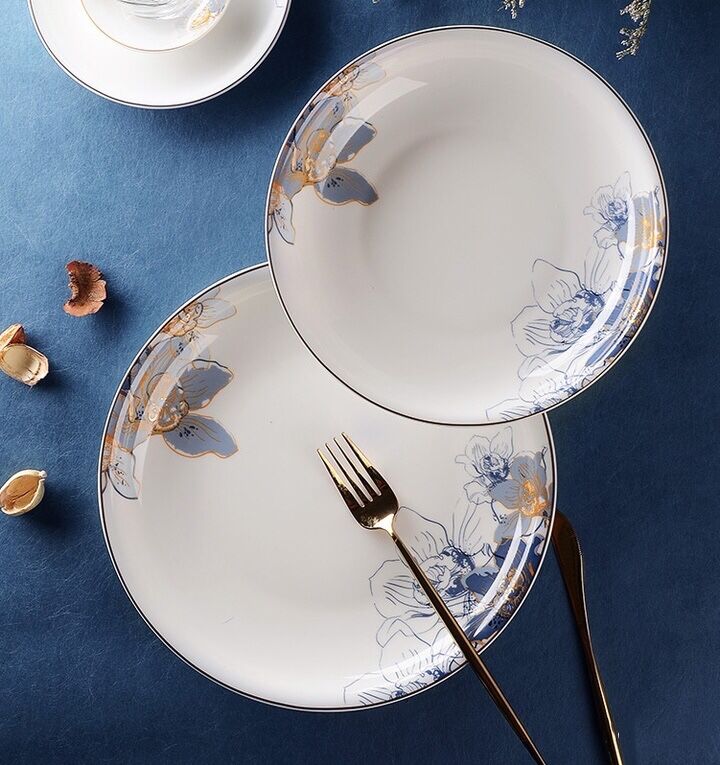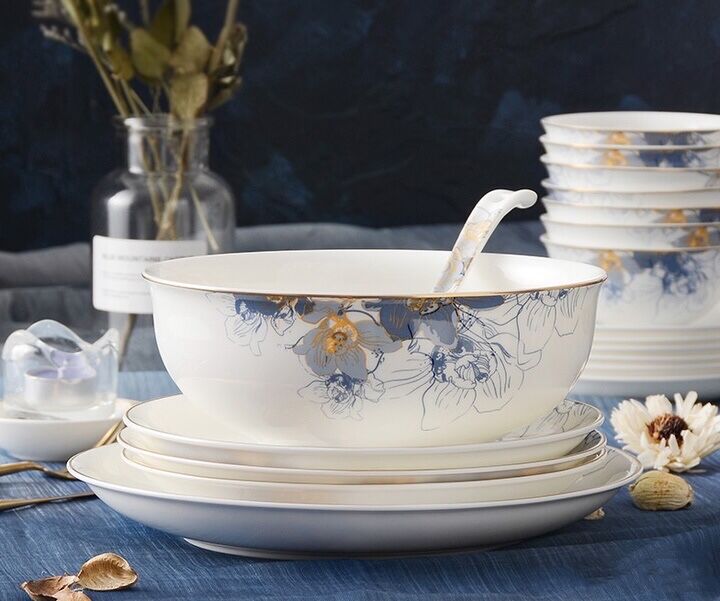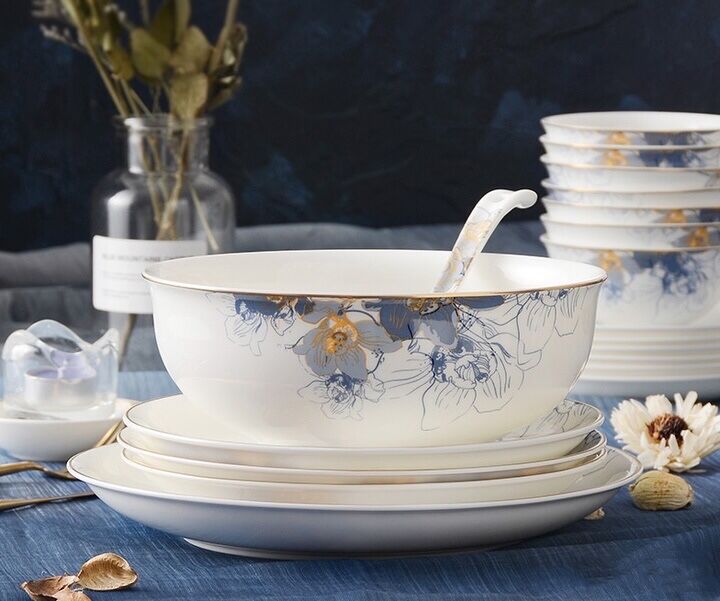 We also have various designs bone china and new bone china dinnerware for your choice.You can send your interested item picture to us for checking for you.We also have a new ceramic sample room for you, no matter bone china, new bone china,porcelain and ceramic dinnerware, all of them in our sample room.Therefore,pls do not worry about our strength and profession.If you want more details,you can check our website and contact us.