Garbo international is always offering the better tableware for our customer from all over the way. We not only offer glassware but also ceramic dinnerware, kitchen tools and flatware. Garbo launched a new plastic dinnerware in 2021. The product range includes wheat straw dinnerware, like plates, bowls, mugs, etc. And they work well in lots of markets. Let's see which plastic dinnerware are the most popular.
Wheat straw sectional plates
We sell these sectional plates to Indonesia, Vietnam, Mainland China, mostly to supermarkets and retailers. As per our calculation, we have regular order with total 12containers about 600,000 pieces for this item. It is very suitable for school canteen, restaurant, etc. It is also perfect to use for kids with fork and spoon together.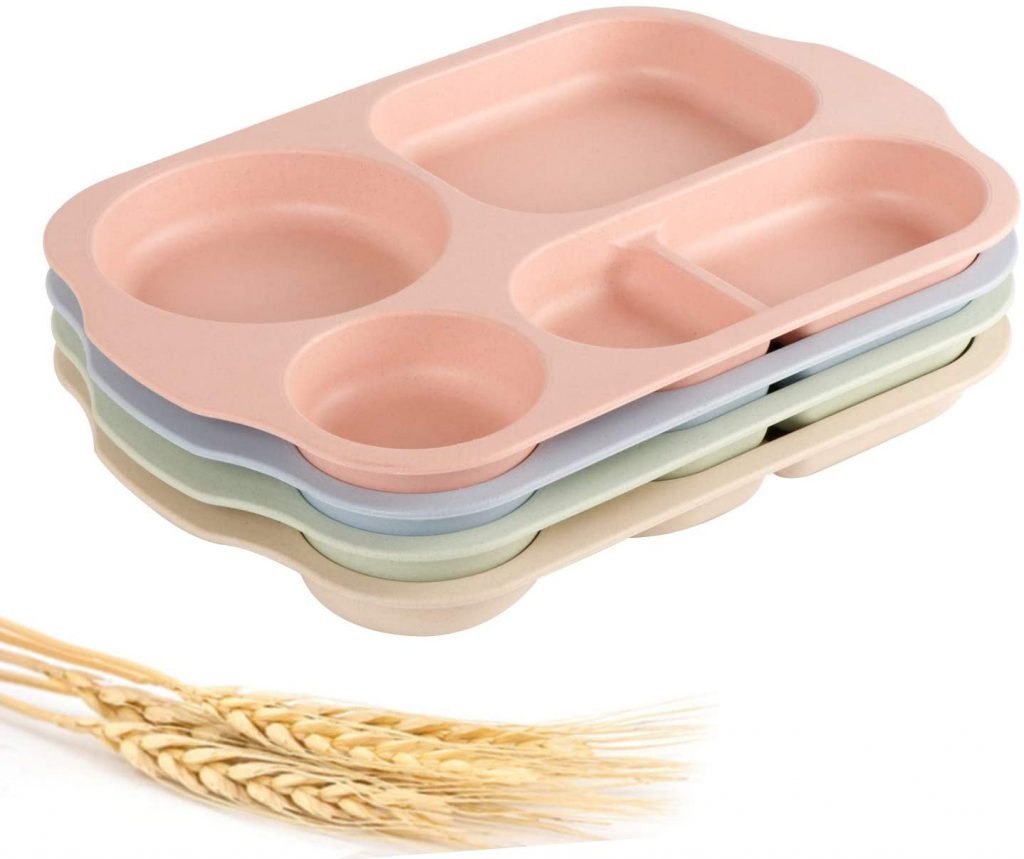 2. Wheat straw mug
According to one reports from our marketing team, we make a new wheat straw mug with smaller size than usual one. It is about 210ml, can hold all beverage use both for adults and kids. And the smaller size makes all costs down. So it is with very affordable price to hit all markets. Right now, 2 big importers repeat the order with 3 containers each month. One from Brazil, anther one from Russia.
3. Wheat straw drink set
This drink set is very special, 1 drink jug with 4 cups but the cups packed inside the jug. It saves space and easy-carry, great options for all events no matter outdoors or indoors. Since wheat straw it is light-weighted, you can even put it into your bag when camping, hiking or picnic. It is loved by our customer from supermarkets. They always consider it as promotional gift for Holiday season. Some famous brands also like to have them brand promotions like Unilever, Darlie, Coca-Cola and so on.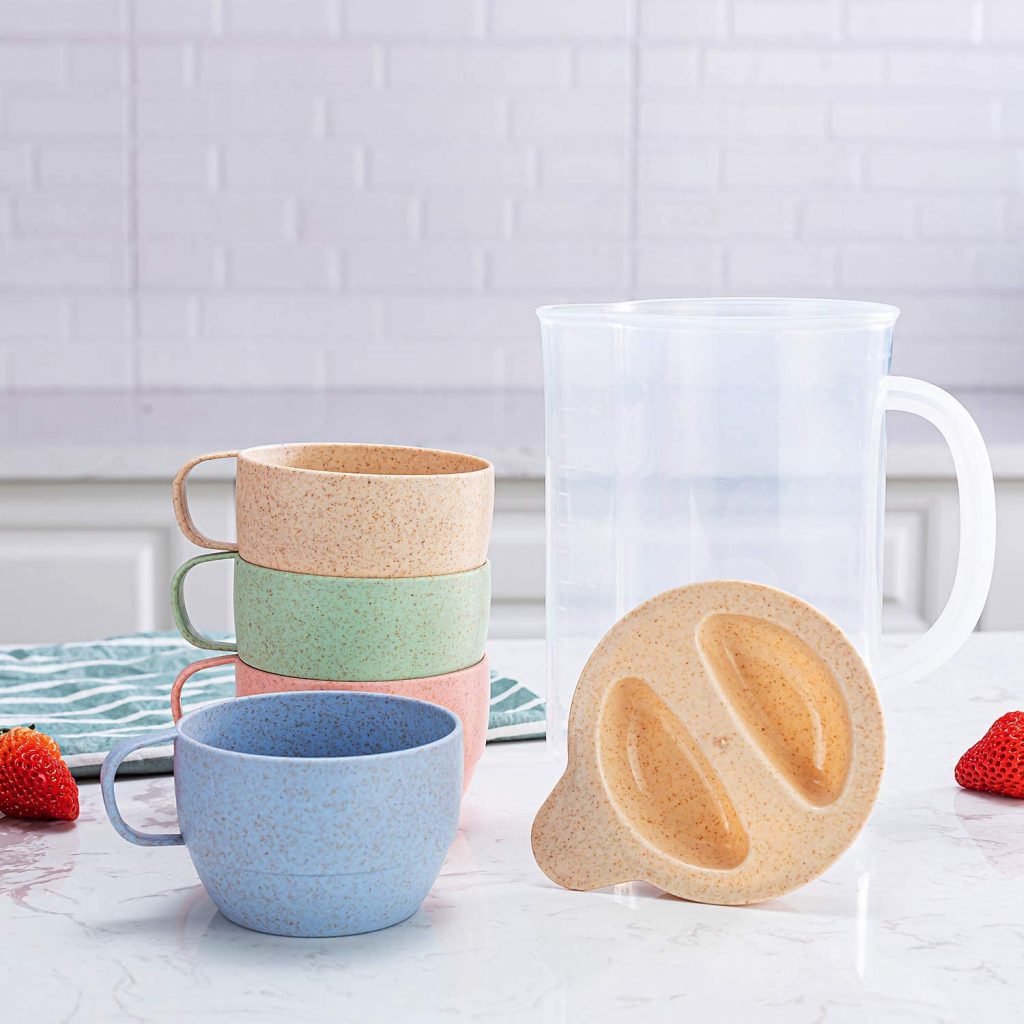 4. Wheat straw travel cutlery set
Our wheat straw cutlery set is not only suitable for travel but also for office use. Today more and more people are willing to take actions to protect our environments. People would like to bring their own cutlery anytime instead of to use disposable one. Wheat straw cutlery set is light-weighted, easy-clean and affordable. Therefore, it is very easy to sell for this item.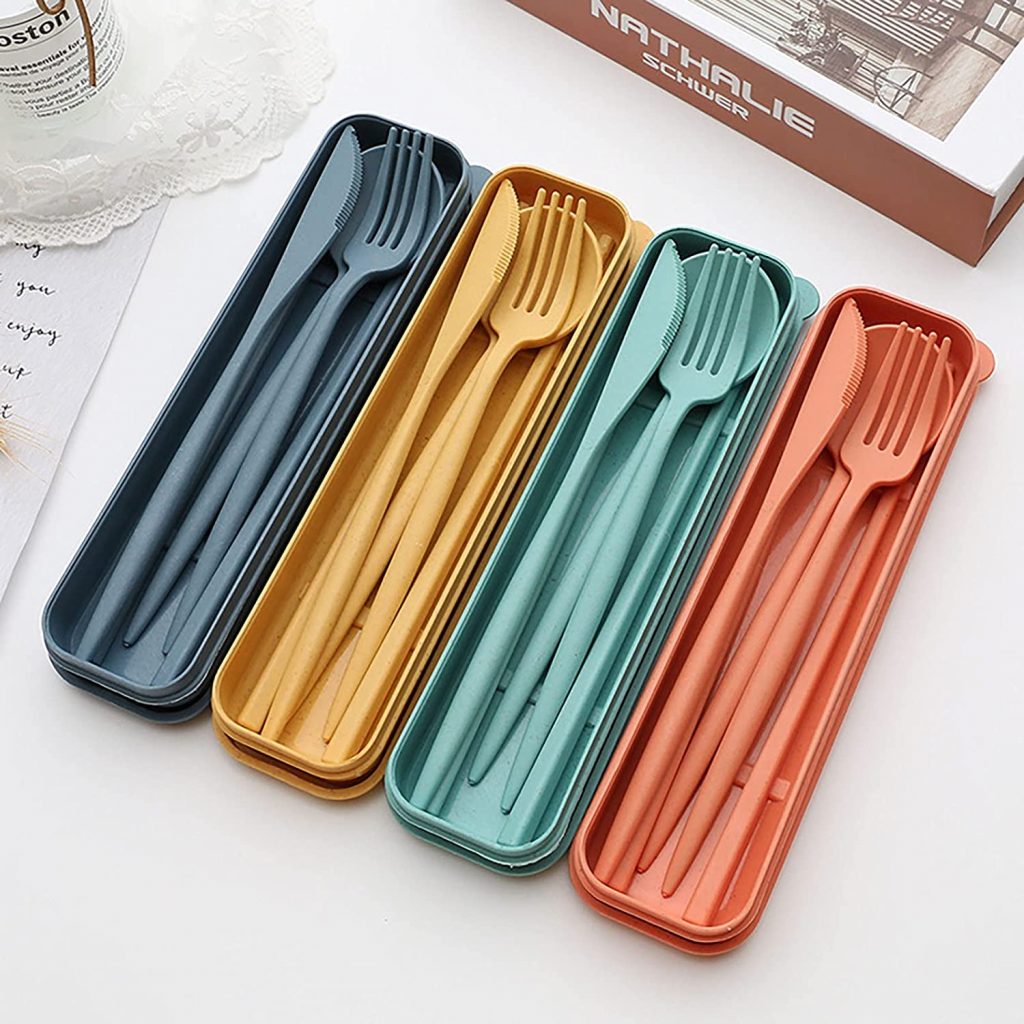 5. Wheat straw dinner set for one
Dinner set for one is popular among the youngers which are spending lots of time in working place. They can have this dinner set for breakfast, lunch in the office. Dinner set for one includes with 1 bowl with cover, 1 small sectional plate, 1 spoon and 1 fork. The chopsticks can be replaced with knife for different markets.
Don't miss our exclusive offers for such great dinnerware. Each one we recommend is distinguishable with its high quality, modern designs and charming colors. Garbo is welcome your orders.