Ceramic mug are commonly used in our daily life. It can be used for drinking water, milk for breakfast, coffee for afternoon tea and so on. Sometimes it can also be used as gifts or promotional products with customized text and patterns. In addition to being used at home, it can also be used in cafes, restaurants, souvenir shops and other places. Today, we will introduce some popular series of Garbo ceramic mugs.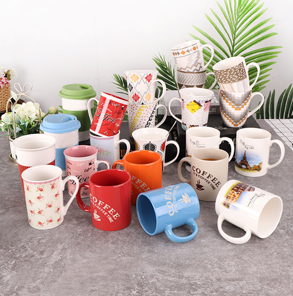 The first series is ceramic mugs with landscape paintings. These ceramic mugs are printed with iconic buildings or landscapes of different cities or countries, and can be used as souvenirs of tourist areas or promotional products.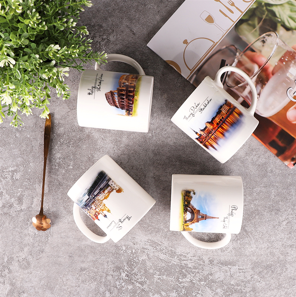 The second series is colorful glazed ceramic mugs. Each mug is with different color, and with the word of COFFEE, whether in the coffee shop or at home, this mug can bring you a colorful good mood when you drink coffee. .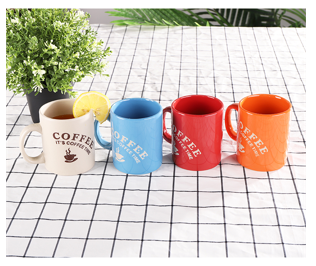 The third series is ceramic mugs with simple graphic design. The pattern on the mug is simple geometric design, but gives a comfortable and relaxed feeling. Put these four ceramic mugs with the same style into a gift box and believe this is a good gift for your friend or family member.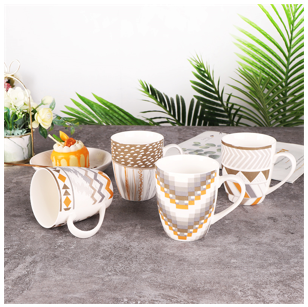 The fourth collection is ceramic mugs with different customized patterns. The pattern on the mug can follow your design, and you can add your favorite color inside. Mugs with small floral patterns can be used as promotional gifts for women's holidays, and those with coffee patterns can be sold in coffee shops. Don't forget, Garbo is ready to customize your own patterns always.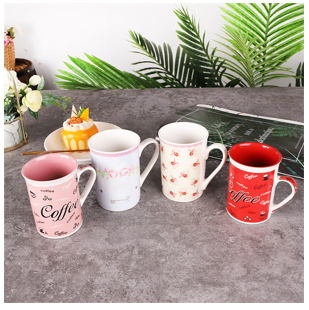 The fifth series is ceramic mug with hand-painted style. According to the customer's idea, simple linear outline pattern can be made, or pattern as leaves in below picture with hand-painted style can also be made. With the colors collection you want, a ceramic cup is born. If you don't like the design below, please do contact us and tell us what you want to do, we can make it real.