We use cups to drink water every day, but your cup is meet your favorite style of the drinking cup?No matter to own a good looking glass cup to enjoy the afternoon tea or watch the good appearance cup to push yourself to drink more water, you need have a beautiful and attractive porcelain mug.
Let us recommend our hot selling ceramic mug for your reference.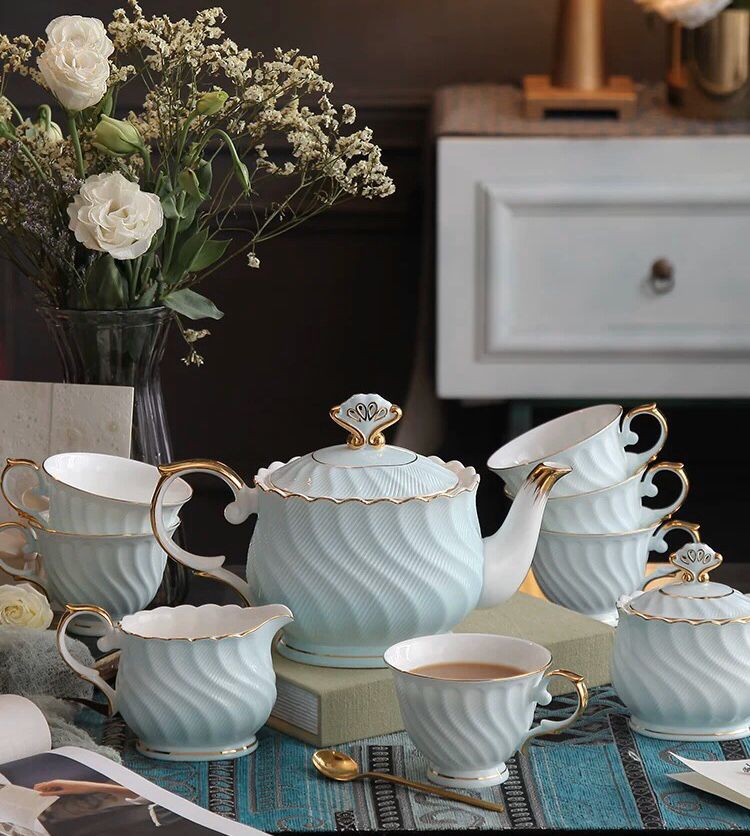 In the pursuit of the drinking mug quality, how can you lose the personality? This unique special design porcelain mug , it is simple, noble and elegant, which help you create your favorite own mug. High-quality bone china material, white as snow, middle capacity and easy to clean. The delicate and special constellation patterns and high end gold printing handle,makes the mug more nice and attractive.It can be as couple drinking mug for couples.It is romantic and affectionate.Women use pink color and Men use blue color,this is very suitable.The constellation patterns can be custom made for your requirements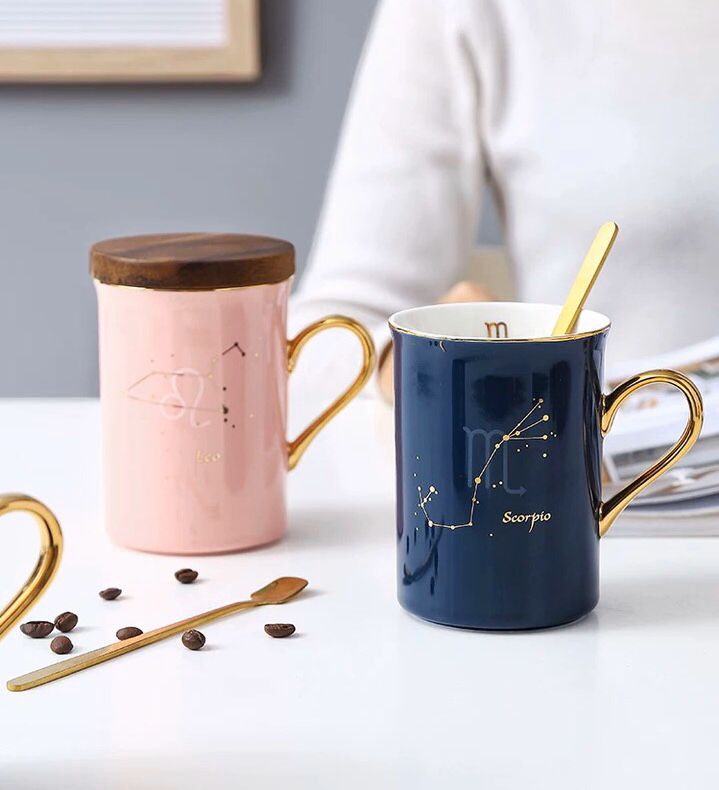 The colorful cute cartoon jingle cat printing pattern makes the afternoon tea time full of innocence. Children like it very much because of the cute cartoon printing.It also can printing hello kitty and it also hot selling.This mug use high quality porcelain material,makes it more smooth and clear,you can see the printing clearly and feel its good looking.It is so cute that no matter children or girls like it,you can also send your friends or family as a gift,it is a better choice.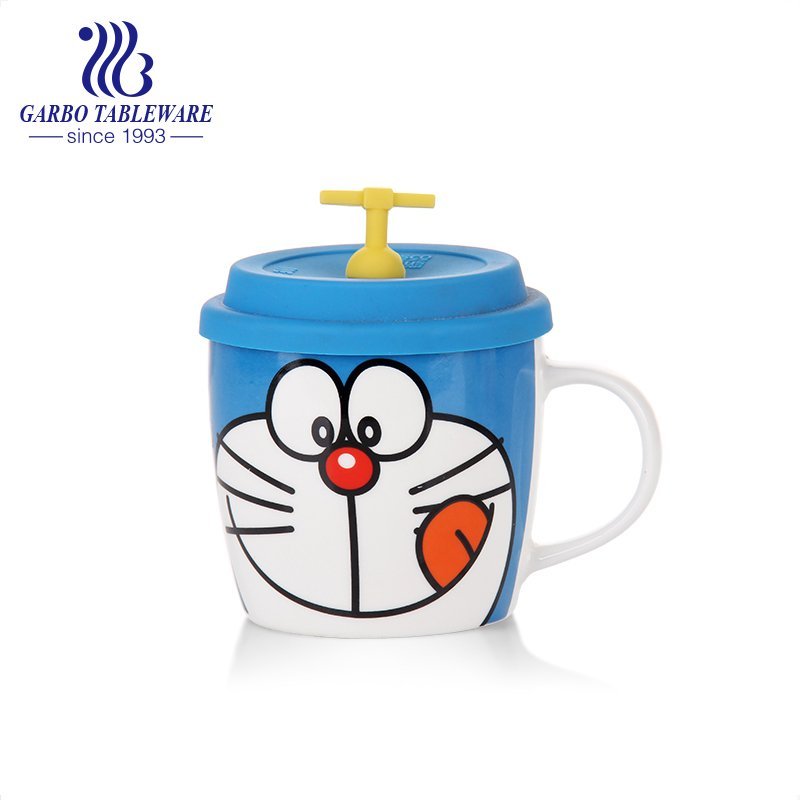 This is a pure white design,but its shape is very classic and hot selling, and its price is also very competitive.You can make your own custom design on the mug,our clients always make it.Big capacity and middle and even small one, we have many choices for you.The pure white color is suitable for water or tea drinking.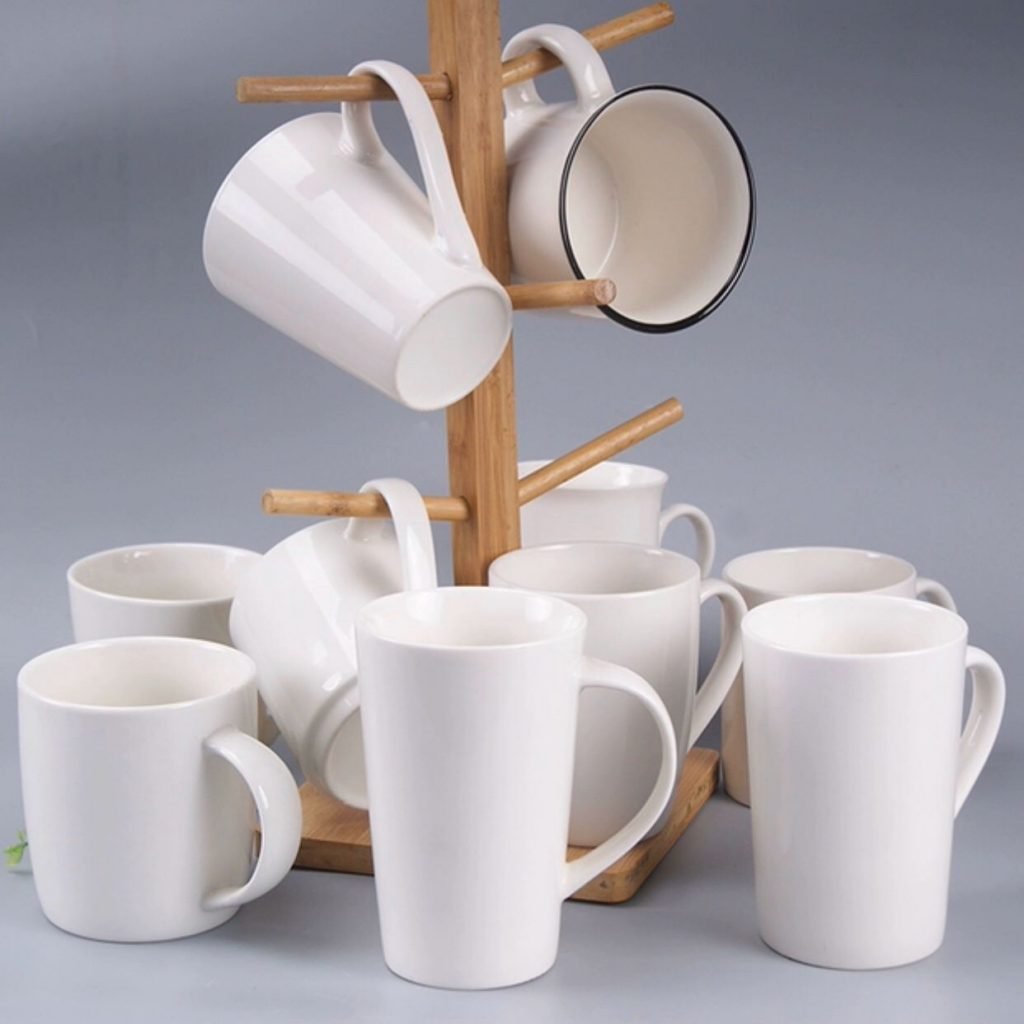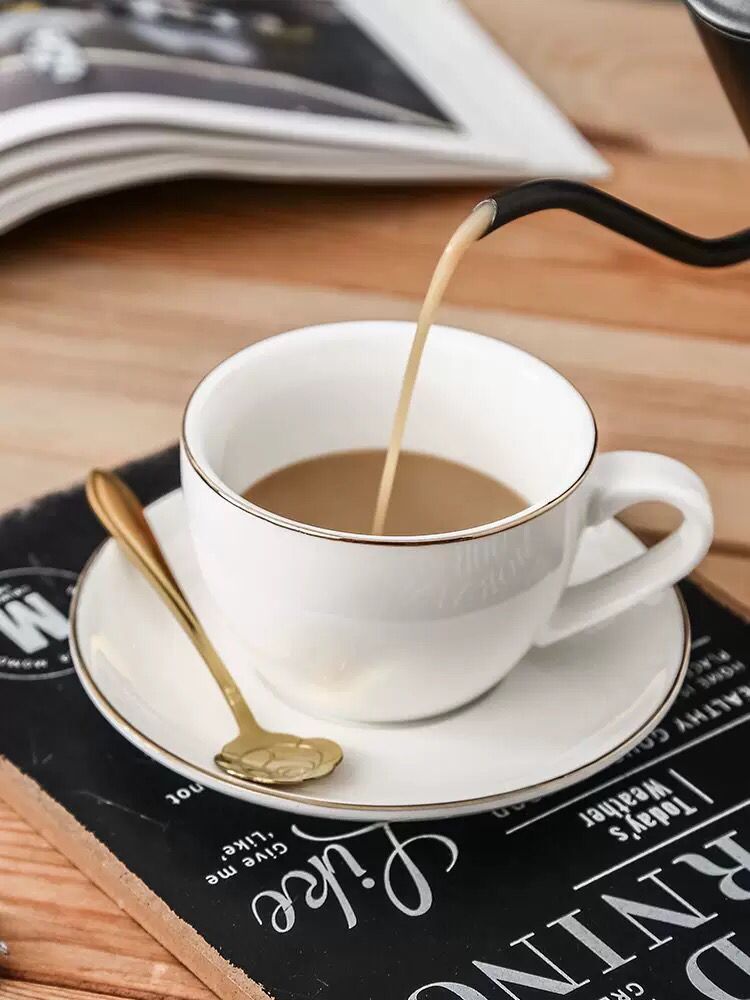 This is simple coffee cup with classic shape,which is available in a variety of colors,suitable for drinking milk tea, milk, coffee, juice, etc. It can also be heated in a microwave oven. Simple style with high end gold rim design is strong sense of design. It is suitable for office,home ,hotel and restaurant.The high end appearance makes the user enjoyable and appreciated..