Stainless steel knife has many different kinds. Such as dinner knife, steak knife, fruit knife… Today I would like to focus on introducing steak knife.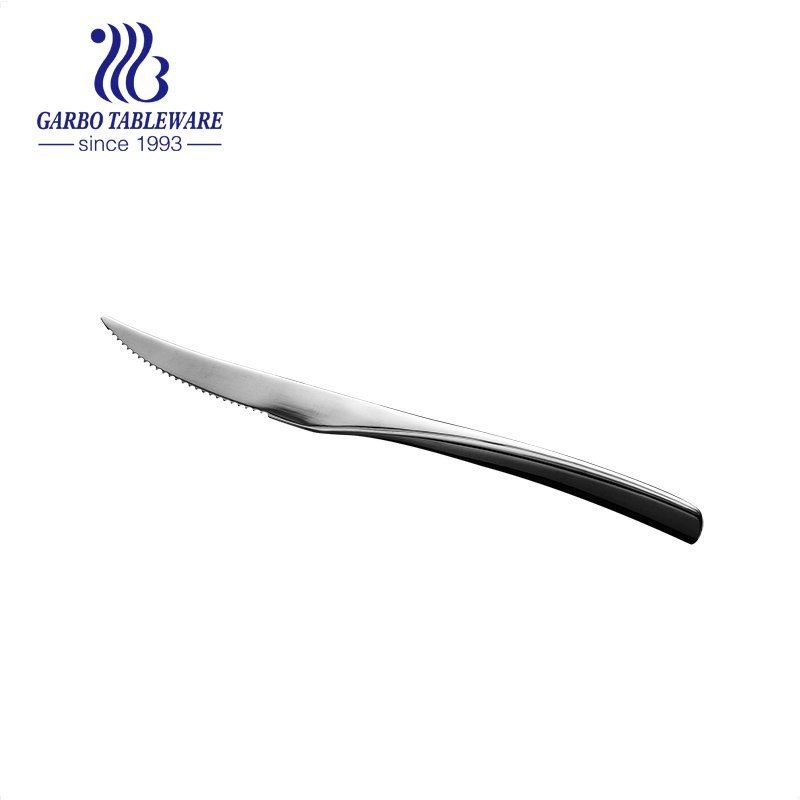 Many people know stainless steel cutlery is served eating. But every few people know what is steak knife. Do you know what is steak knife?
Next, I will introduce some knowledge about steak knife. Hope can help you to understand the meaning of steak knife.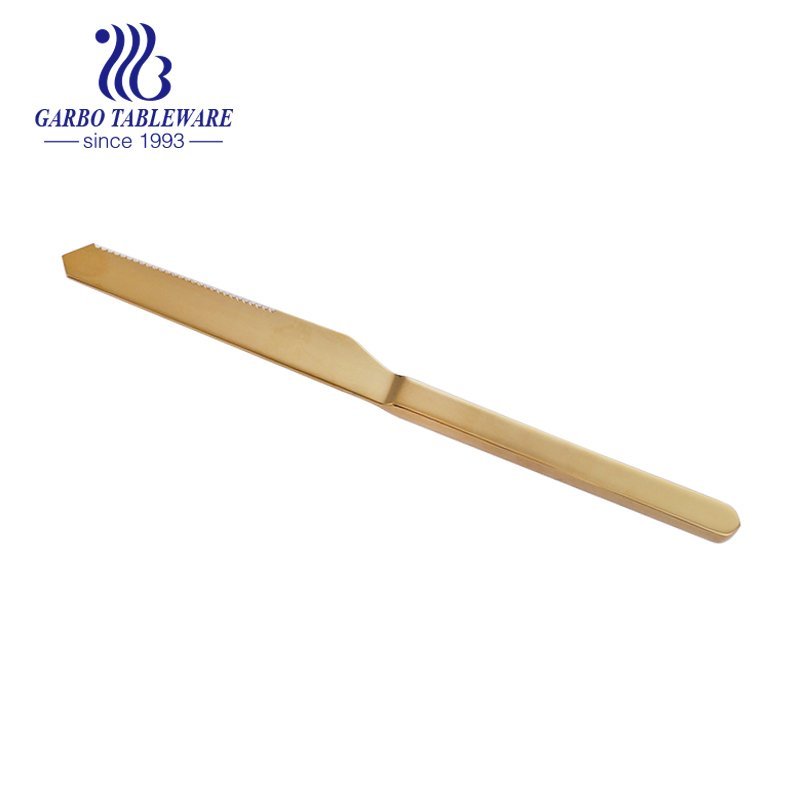 Steak knife is a tableware for western food. The steak knife is made of high-quality stainless steel. Each stainless steel part of the steak knife is subjected to strict professional quenching heat treatment and sanding and polishing. The hardness and gloss are very high, the anti-rust ability is strong, and the hand feels natural and comfortable. It is the most convenient when going to a western restaurant to eat steak.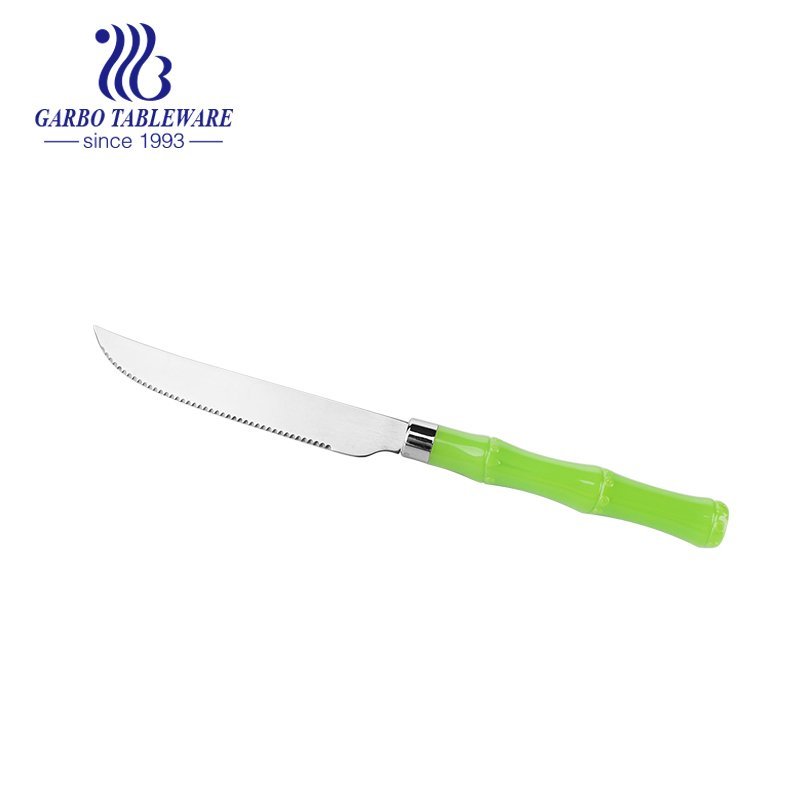 Steak knives are more special. Its tip is sharper than ordinary knives, and the teeth are larger. The main reason is that steaks are more difficult to cut. Therefore, steak knives must be sharper to make it easier to cut steaks.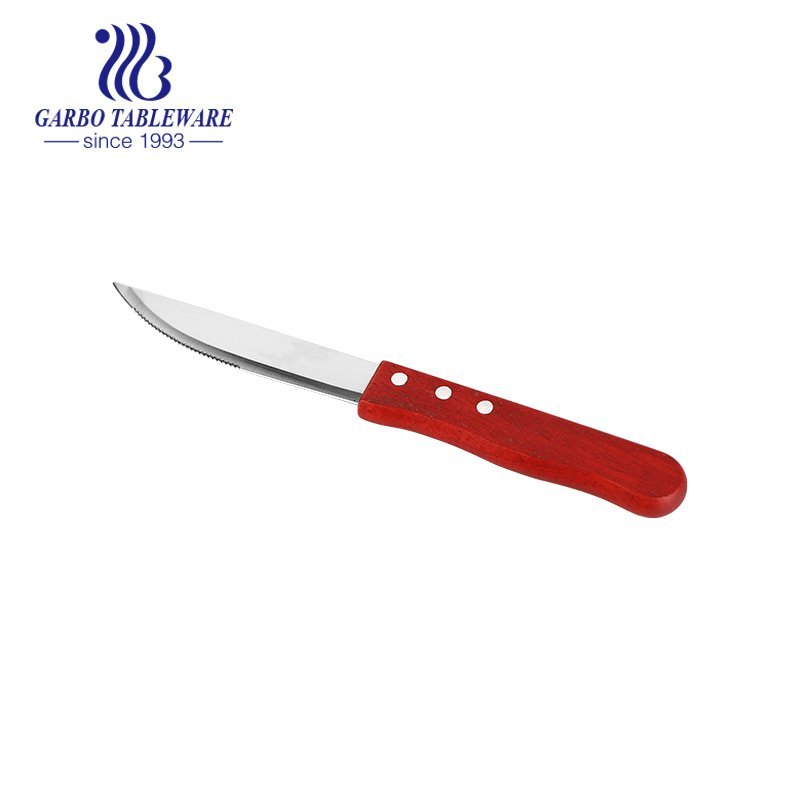 Besides, The sales of steak knives and other hardware, kitchen and bathroom utensils are relatively stable, and the price index fluctuates little. The high-grade stainless steel and the exquisite polishing technology have achieved the noble temperament of the steak knife, the thick and full hand feel, and the bright and dazzling luster. It is absolutely an indispensable equipment in your home kitchen cabinet.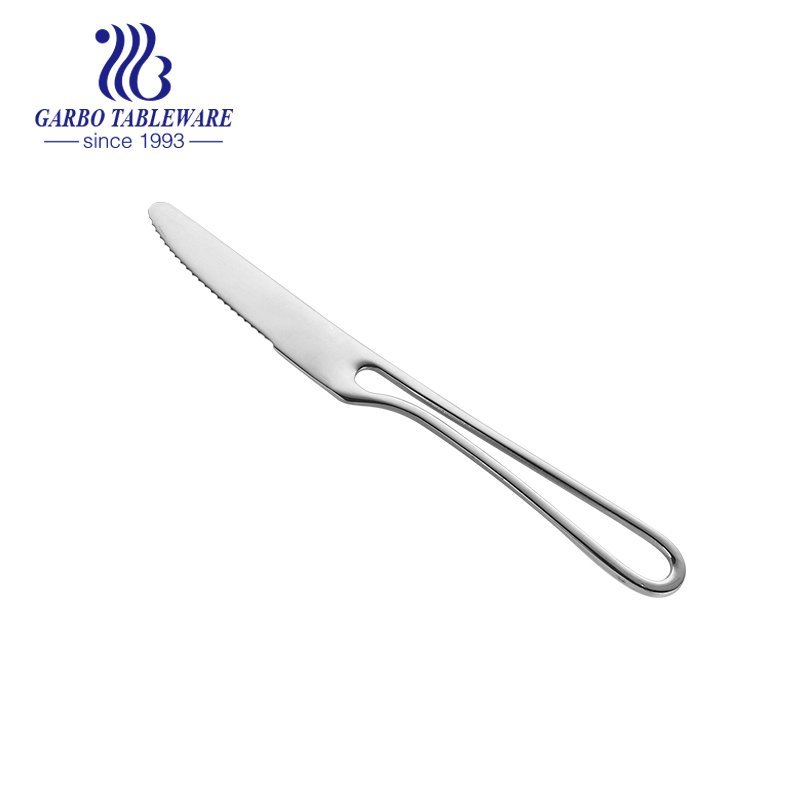 The correct way to hold a steak knife: 1, when using a knife and fork to eat, take the knife and fork from the outside to the inside. 2, use your index finger to stretch and hold the back of the fork. In addition to holding the knife in the same way as a fork, you can also use your thumb and index finger to tightly clamp the joint between the handle and the blade. 3, press the left end of the food with a fork, fix it, cut a bite of the food along the side of the fork, and then use the fork to feed it into the mouth. 4, when you don't use a knife, you can also hold the fork in your right hand, and the blade cannot be pointed outwards, nor can you use the knife and fork to point people.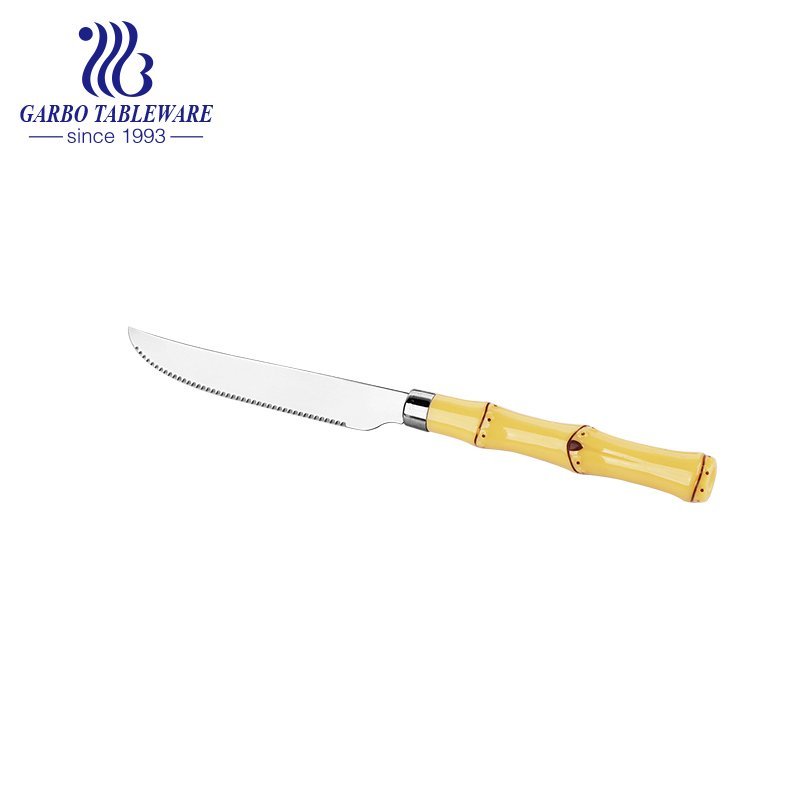 This is the small knowledge that I share with you. If you know more knowledge about steak knife, welcome to share with me.