When it comes to tea-drinking ware, we usually will think of tea sets with purple sand pot. In fact, in the history of tea culture in China for thousands of years, apart from purple sand pot, porcelain tea drinking sets have also had a glorious experience..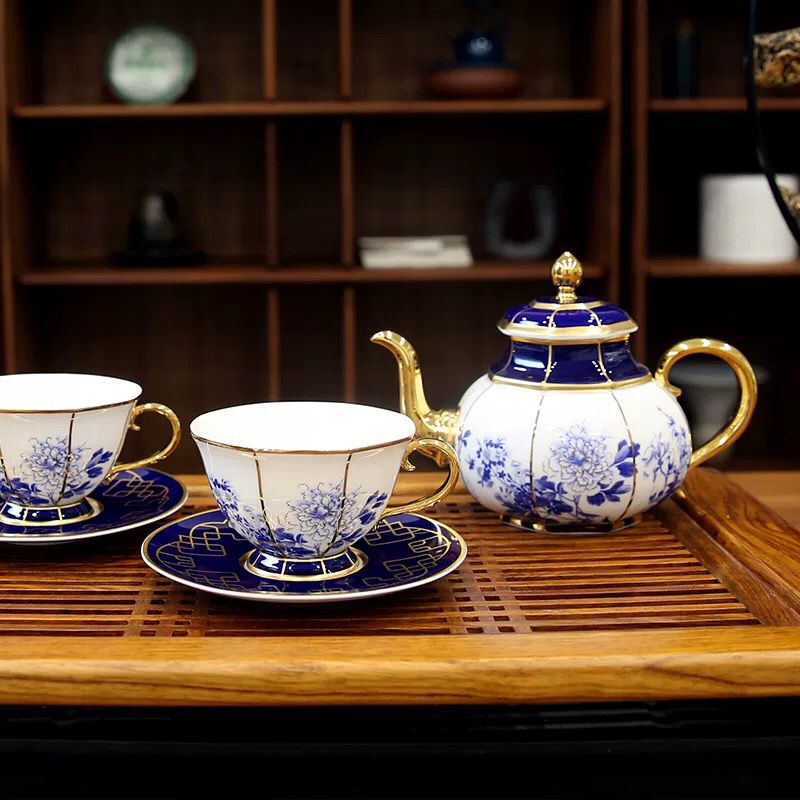 There are many varieties of porcelain tea sets, among which the main ones are: celadon tea sets, white porcelain tea sets, black porcelain tea sets and colored porcelain sets. There are many varieties of porcelain tea sets. The main ones are: celadon tea sets, white porcelain tea sets, black porcelain tea sets and colored porcelain With the exquisite appearance and profound cultural heritage of these porcelains, it is fascinating!If you are tea-lover, so you must try porcelain drinking ware.It will make your drinking experience more enjoyable and comfortable.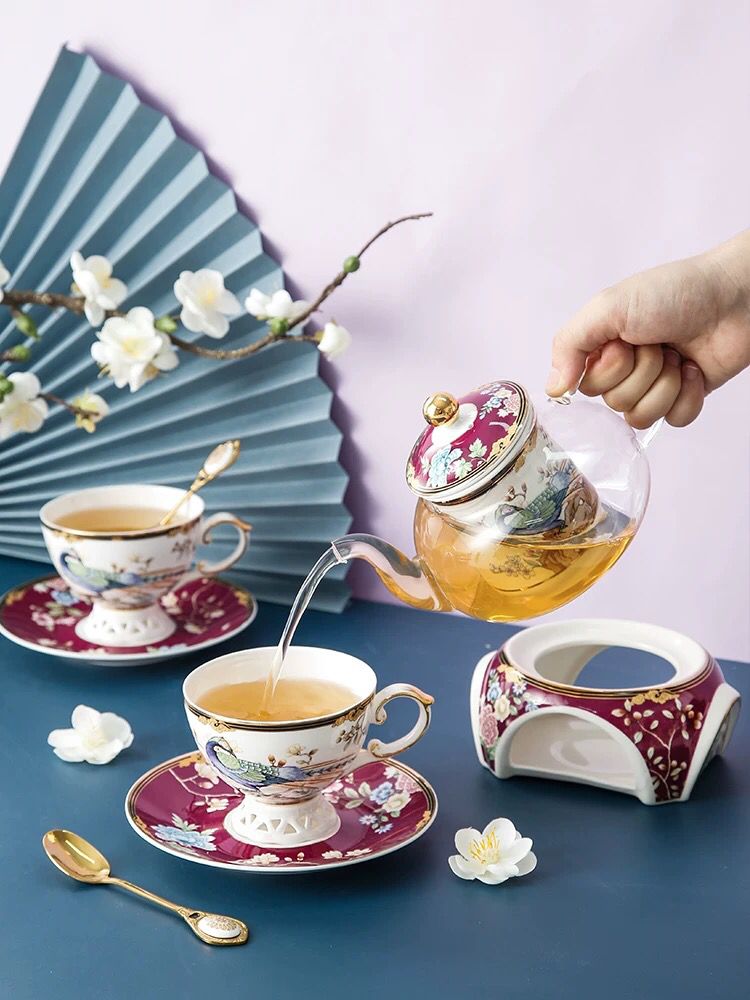 The shapes of pottery tea sets are diverse, either elegant, simple, abstract, or image, which can be created at will, and the colors are quaint. The green body is dense and hard, with low percussive sound, little water absorption, no translucency, and can keep the original flavor of tea leaves, with good heat preservation performance, and can also be used to make tea on the stove.This design is popular hot selling ceramic drinking set classic porcelain tea drinks set from China.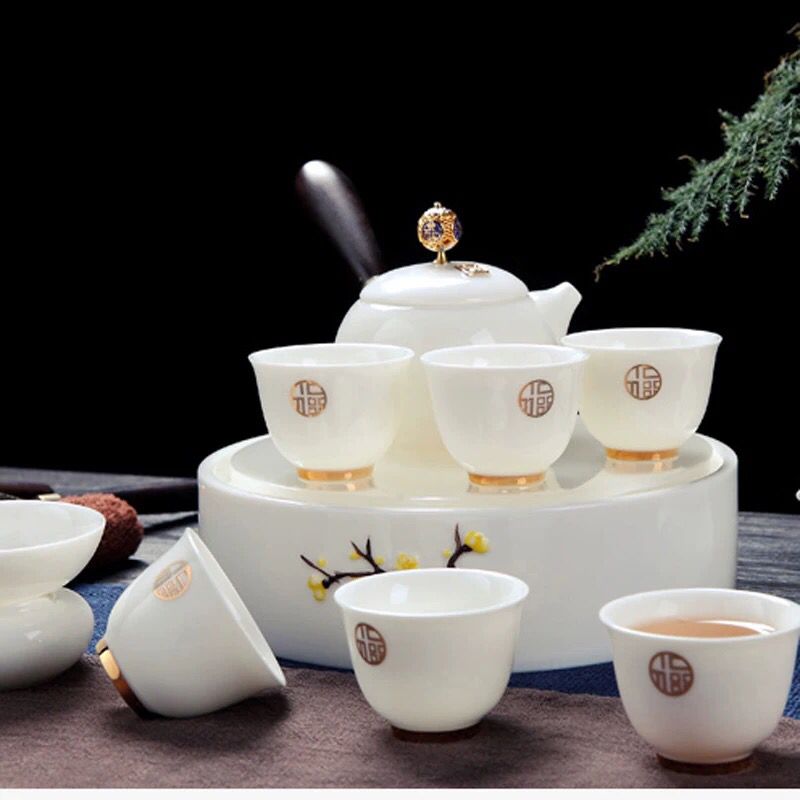 Porcelain tea drinks set is a good product for whitening. You can make colorful patterns on the surface at will. Its blank quality is dense and fine, hard, and the surface appearance is strong. The characteristics of transparency, crisp and long percussion sound, basically no permeability, moderate heat preservation, can better reflect the color and fragrance of tea. This kind of utensils are both elegant and popular. They can be used for tea tasting and daily tea drinking. They are also very suitable for brewing medicinal tea. They have become the most popular tea set. Take "Jingdezhen" porcelain as a masterpiece.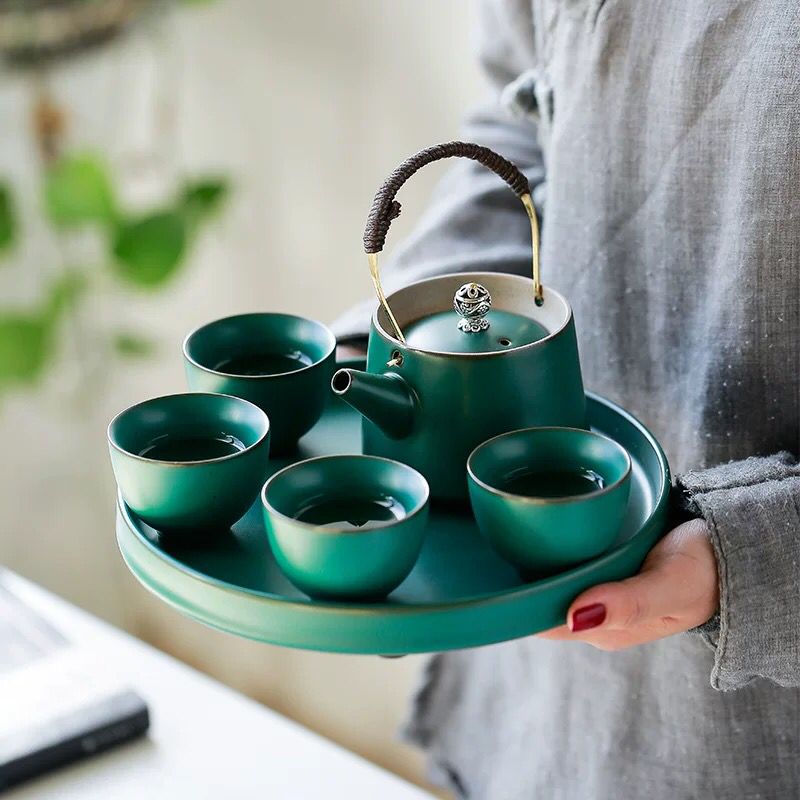 Ceramic tea set is a kind of daily porcelain with far infrared function. It can turn large water molecules into small water molecules, which can promote the absorption of water by the human body and improve human immunity. Use ceramic tea sets to make tea, the tea taste is soft and sweet, enjoy the fun and health of drinking tea. Especially Pu'er tea can remove bitterness, make the tea taste smooth, drunk and moisturize the throat. Regular use of ceramic tea sets to drink tea can eliminate toxins and heavy metals in the body, promote blood circulation, and help metabolism. Beautify skin, improve allergic skin, reduce high blood pressure, eliminate soreness and fatigue. Everyone knows that ceramic tea sets have a health-promoting effect, and ceramic tea sets with rare elements added have tangible health effects for drinking tea and drinking water. There are many types of tea sets, but ceramic tea sets are the most widely used and most popular. Apart from the exquisite appearance, it should be because of the advantages of making tea with ceramic tea sets.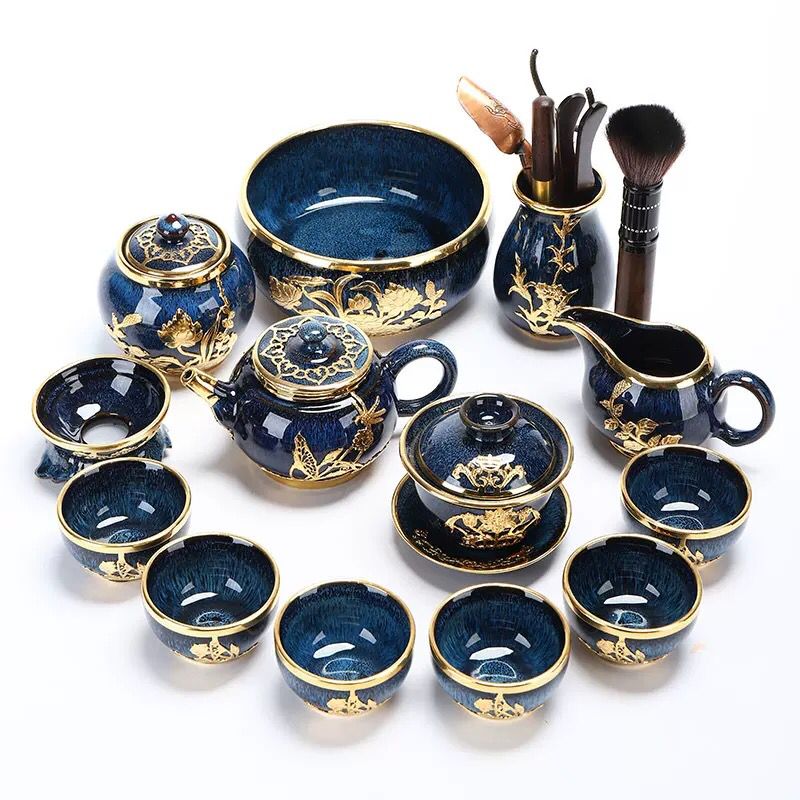 Welcome to follow us to know more about ceramicware.We will update the news every week.We will show our hot selling ceramic sets for your reference.