Mother's Day is just around the corner, and what better way to celebrate than by gifting your mother with a beautiful set of ceramic dinnerware. The timeless beauty of ceramic dinnerware is a perfect way to show your mother how much you appreciate her. In this article, we will explore the promotion of Mothers Day print ceramic dinnerware and why it makes an excellent gift.
Why Ceramic Dinnerware Makes a Great Gift?
Durability: Ceramic dinnerware is known for its strength and durability, making it an ideal choice for daily use. The high-temperature firing process makes ceramic dinnerware less prone to chipping or breaking, ensuring that your gift will last for years to come.
Aesthetics: Ceramic dinnerware comes in a range of colors, designs, and patterns, making it a versatile and beautiful gift for your mother. Whether you choose a classic or modern design, ceramic dinnerware is sure to add a touch of elegance to any table setting.
Health Benefits: Ceramic dinnerware is made from natural materials and is free from harmful chemicals. This makes it a healthier alternative to plastic or metal dinnerware, which can potentially contain toxins that may leach into food.
Easy to Clean: Ceramic dinnerware is non-porous, which means that it does not absorb food or liquid stains. This makes it easy to clean and maintain, especially when compared to other materials like wood or stone.
Versatility: Ceramic dinnerware can be used for a variety of meals, including breakfast, lunch, and dinner. It is suitable for both hot and cold dishes, making it perfect for a range of cuisines.
Sentimental Value: Gifting your mother with a beautiful set of ceramic dinnerware is a thoughtful and sentimental gesture. Every time she uses the dinnerware, she will be reminded of your love and appreciation.
Promotion of Mother's Day Print Ceramic Dinnerware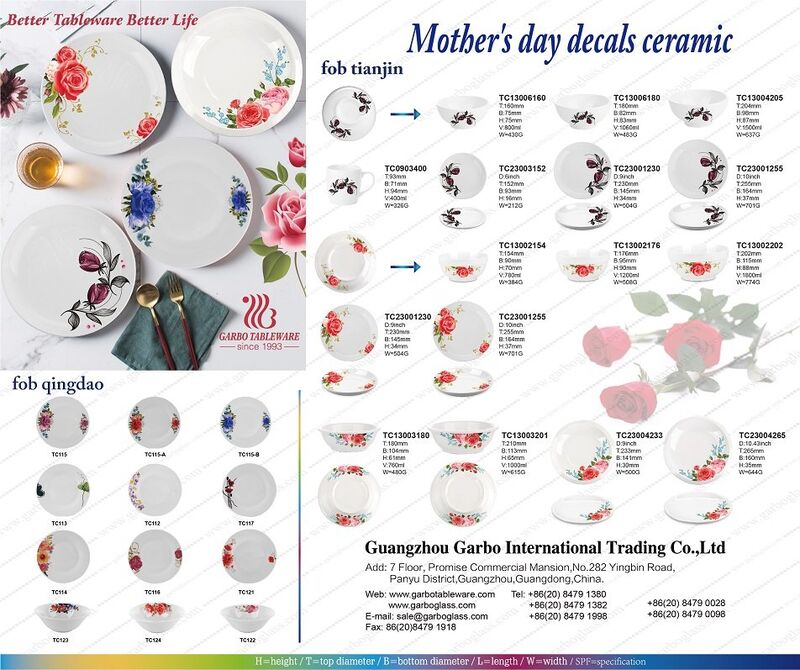 To celebrate Mother's Day, many retailers offer special promotions on ceramic dinnerware sets that feature Mother's Day themed prints or designs. These promotions can range from discounts, free shipping, or even free gifts with purchase. Here are some reasons why a Mother's Day print ceramic dinnerware promotion makes an excellent gift for your mother:
Unique Design: Mother's Day print ceramic dinnerware sets are designed with unique prints or patterns that are specific to the occasion. This makes it a thoughtful and unique gift that your mother is sure to appreciate.
Personalized Touch: Some Mother's Day print ceramic dinnerware sets can be personalized with your mother's name, initials, or a special message. This adds a personal touch to the gift and makes it even more special.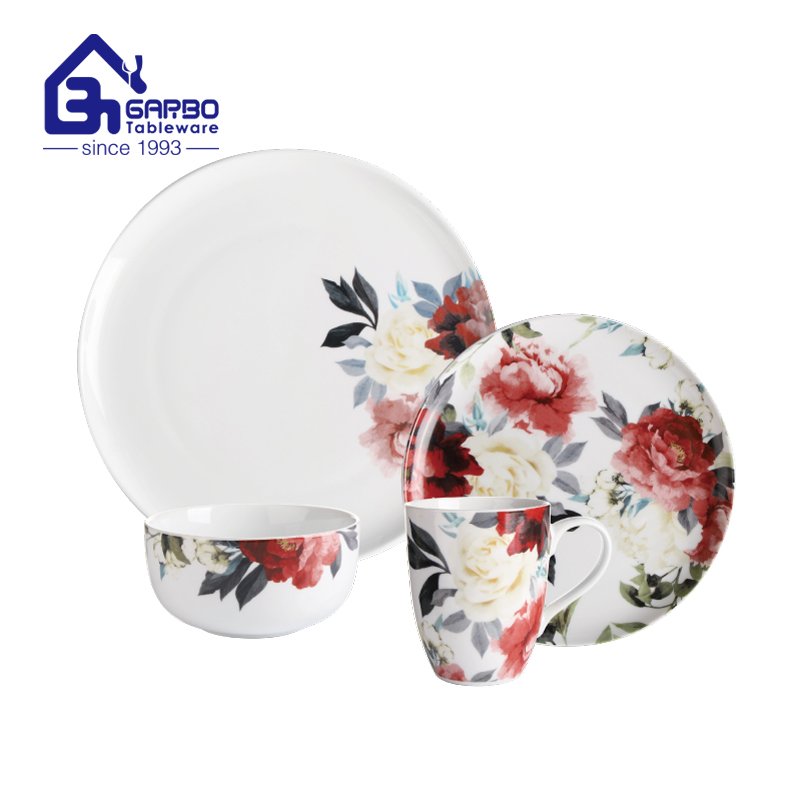 Garbo international is a good supplier company that always can offer various designs ceramic dinnerware for clients and professional sales service give clients a good purchasing experience.