There are many types of ceramic tableware. The more common ones are magnesia porcelain tableware, magnesia reinforced porcelain tableware and reinforced porcelain tableware. Today's low-quality ceramic tableware appears frequently. In order to ensure that environmentally friendly, safe, practical and beautiful ceramic tableware can be purchased, It is important to master the correct identification method. Let's take a look at the classification introduction of ceramic tableware and the method to distinguish the quality of ceramic tableware with "Future Home Improvement Network"!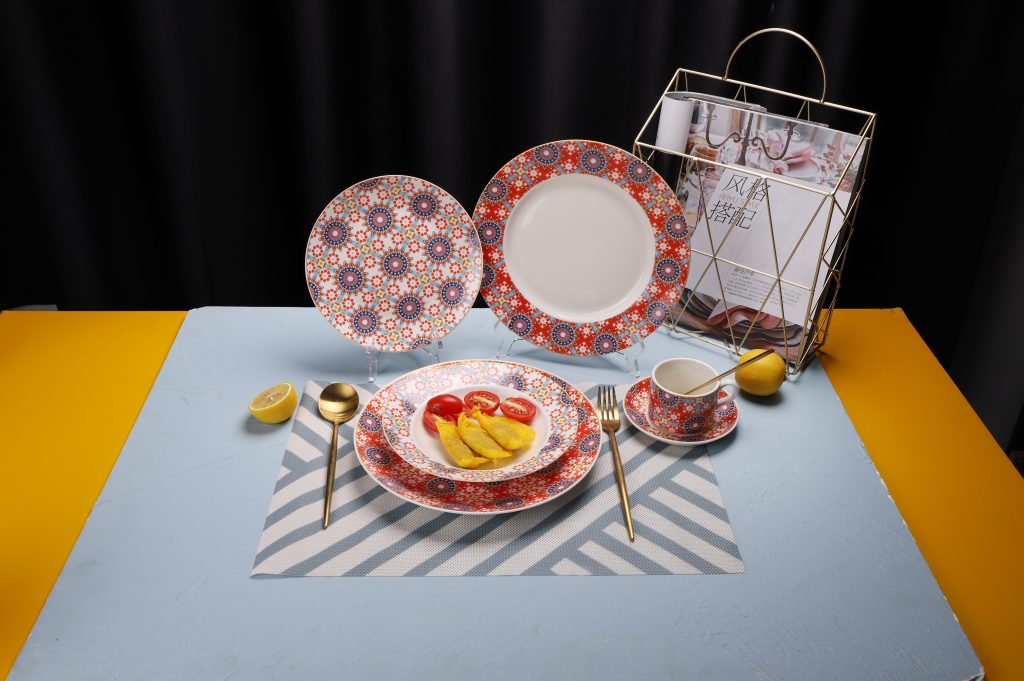 Introduction to the classification of ceramic tableware
Strengthen porcelain tableware
Reinforced porcelain is a high-quality porcelain mud with aluminum and magnesium and other ingredients and then fired at about 1300 degrees Celsius, allowing them to recrystallize and combine, magnetize into a substance, and its ability to resist impact and crash is its housekeeping skill. The glaze is milky white and has a delicate touch. The color glaze of reinforced porcelain is darker than that of magnesia reinforced porcelain, and the tableware used in the disinfection tableware market has been gradually replaced by magnesia reinforced porcelain and magnesia porcelain.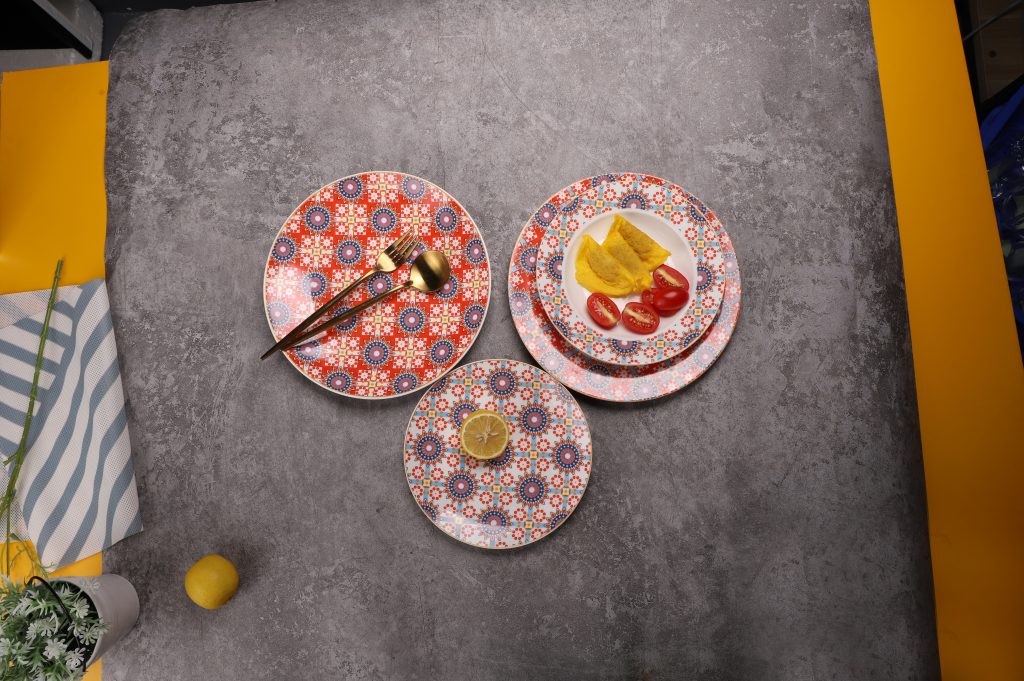 Magnesium porcelain tableware
Magnesia porcelain is mainly made of talc, which is rich in magnesium silicate minerals, as the main raw material of porcelain clay, and is fired at a high temperature of 1380 degrees Celsius. Therefore, magnesia porcelain tableware has outstanding characteristics such as high whiteness, high strength, and high thermal stability. It is as white as jade, crystal clear and moist, and is a better choice for star-rated hotel tableware. It has unique properties of high strength, acid and alkali resistance, lead-free toxicity, and easy washing. It can withstand the collision of kitchen work and is not easy to damage. It is more suitable for mechanical washing, high-temperature steaming and disinfection, continuous high temperature and microwave heating in electric ovens. And other modern lifestyles.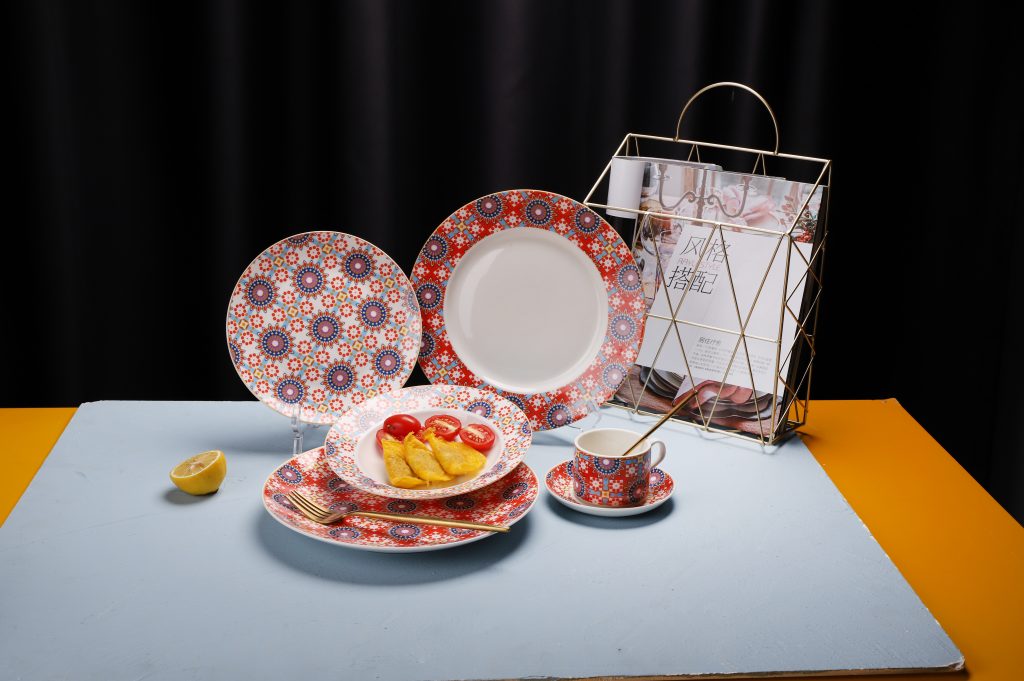 Magnesium strengthened porcelain tableware
Magnesium reinforced porcelain tableware is made of magnesia stone powder and high feldspar powder as the main raw materials. It is fired at a high temperature of about 1340 degrees Celsius. It has super high strength, low brittleness, high whiteness, smooth glaze, and long service life. It is 3-5 times that of ordinary ceramics. It is an ideal product for sterilizing tableware among all daily-use ceramics. The porcelain is noble and elegant, the glaze is smooth and soft, it has the characteristics of high temperature resistance, rapid cold resistance, high temperature, and resistance to scratches. It does not contain lead and other chemicals. It is pollution-free green tableware and environmentally friendly tableware. It is a modern hotel, guesthouse and Ceramic tableware products needed by disinfection tableware companies.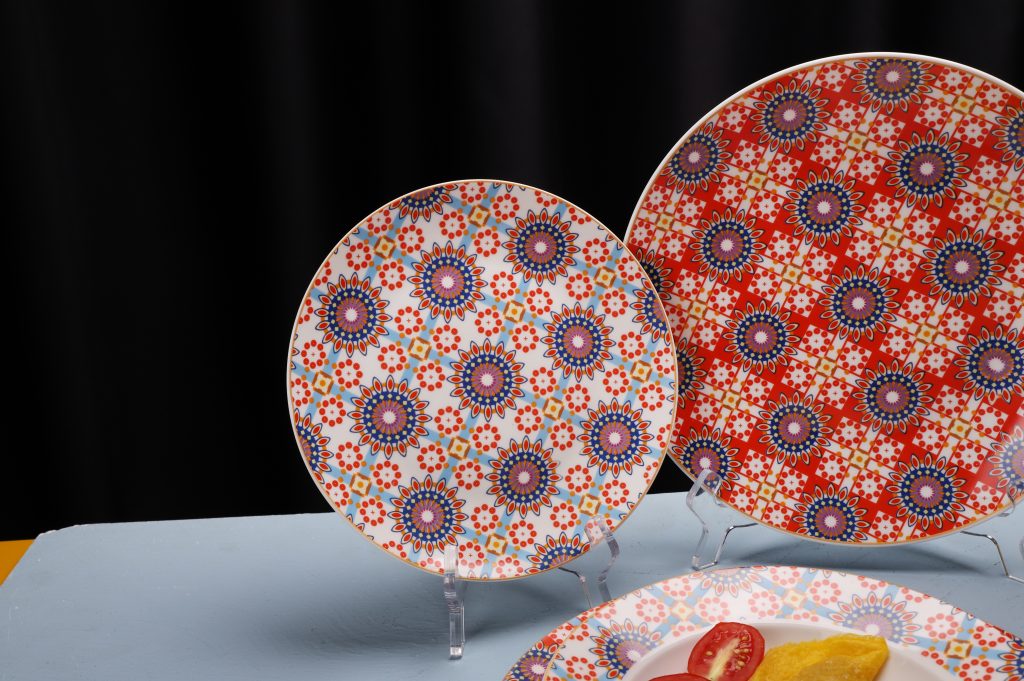 the method to distinguish the quality of ceramic tableware
Try
Some porcelains come with lids, and some porcelains are made up of several components. When choosing a porcelain, don't forget to try the lid and assemble the components to see if they are suitable.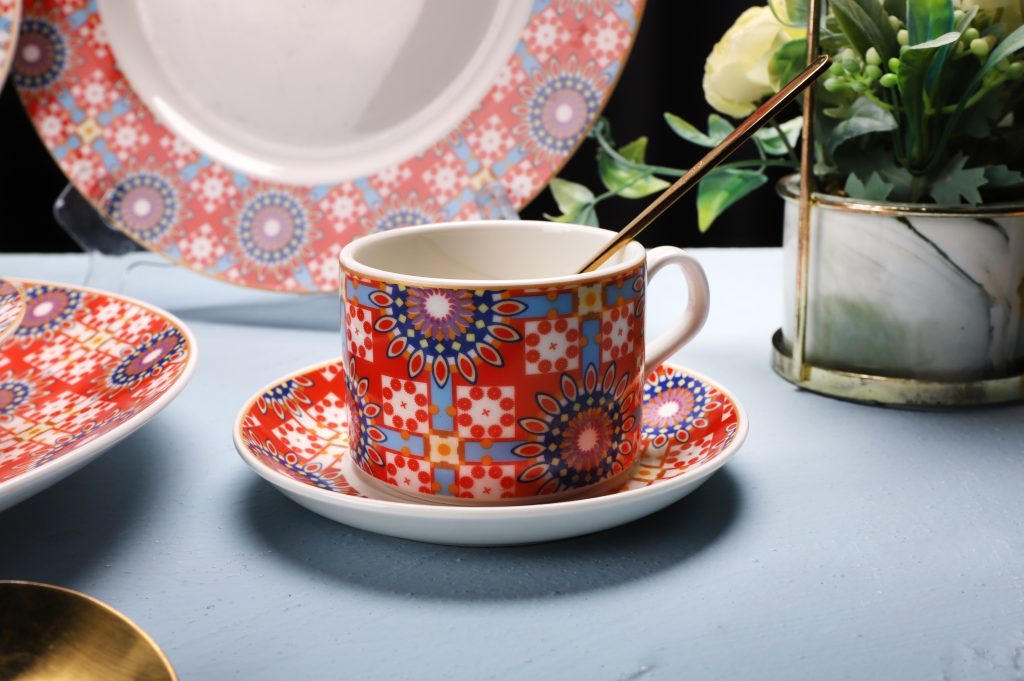 Than
For matching porcelain, compare the accessories to see if their shapes and screen decorations are consistent. Especially a set of blue-and-white or blue-and-white Linglong porcelain, because the color of blue and white varies with the firing temperature, so the same is blue-and-white porcelain, the color is dark and light, a set of several or even dozens of cold porcelain sets, such as each piece There are obvious differences in the color of blue and white, and this set of porcelain is greatly inferior.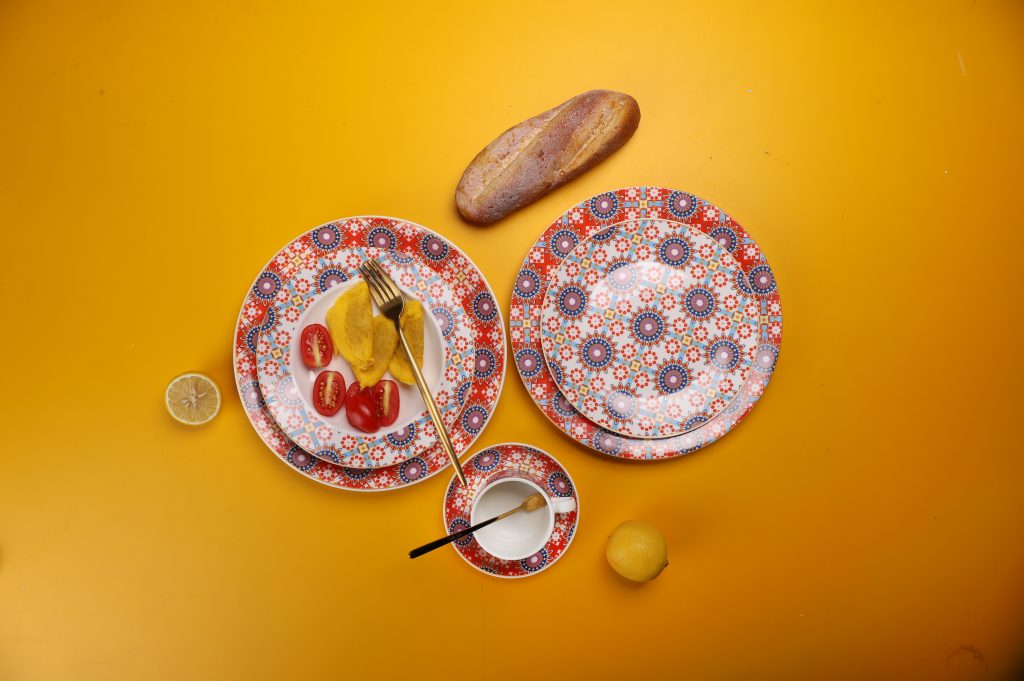 Listen
The sound made when tapping the porcelain lightly, if the sound is crisp and pleasant to the ear, indicates that the porcelain body is fine and compact, without cracks, when it is fired at high temperature, the porcelain is completely porcelain and the quality is better.