Nowadays, the application of stainless steel cutlery is very common. Whether at home, canteen, restaurant, or supermarket. Cutlery is everywhere. Although it is super common, but few people know how to use cutlery correctly. Especially people who eat less western food.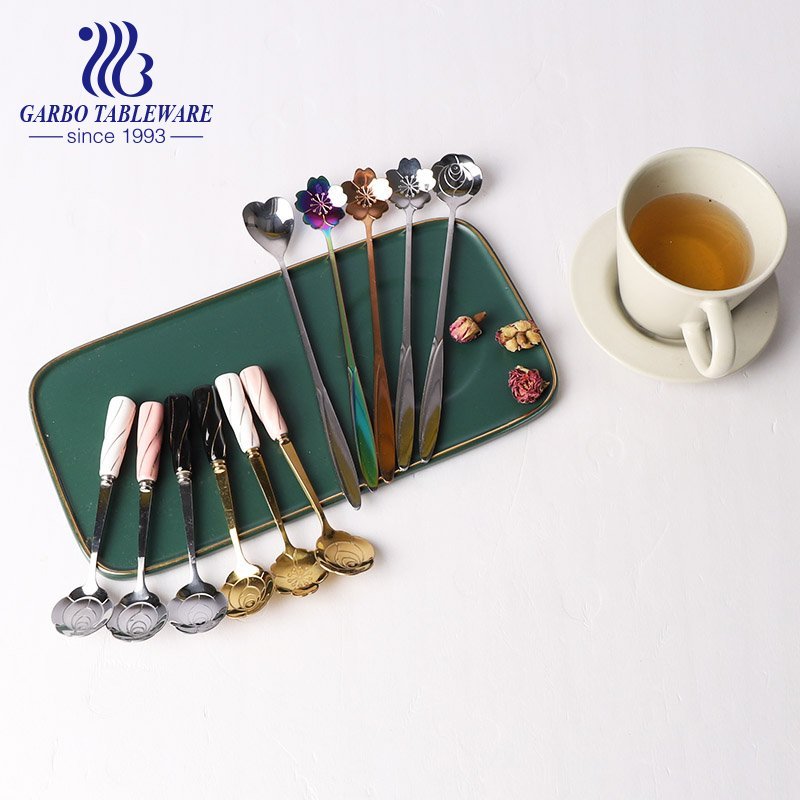 Today, we would like to introduce several points that is important to guide you use stainless steel cutlery correctly. Next, let's read following details together.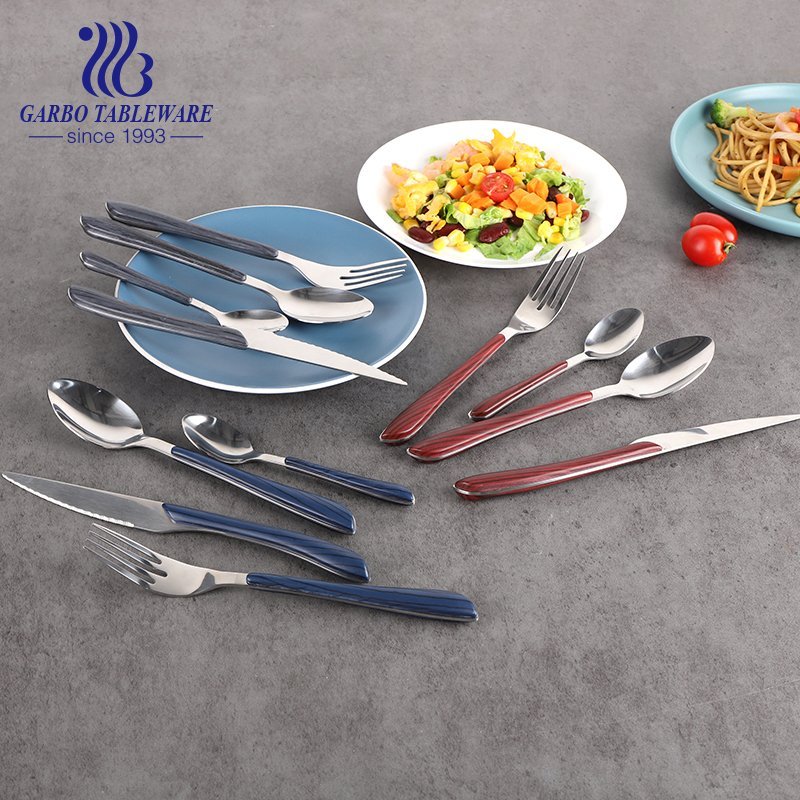 1,) In our daily dinning, we hold the fork in the left hand and knife in the right hand. This is the most common way of operation. But some people are left-handed. So they think this common way is not convenient and very unaccustomed. So the way of holding cutlery is can be reversed also. The most important thing is you should never change again and again. This is very impolite and demeaning.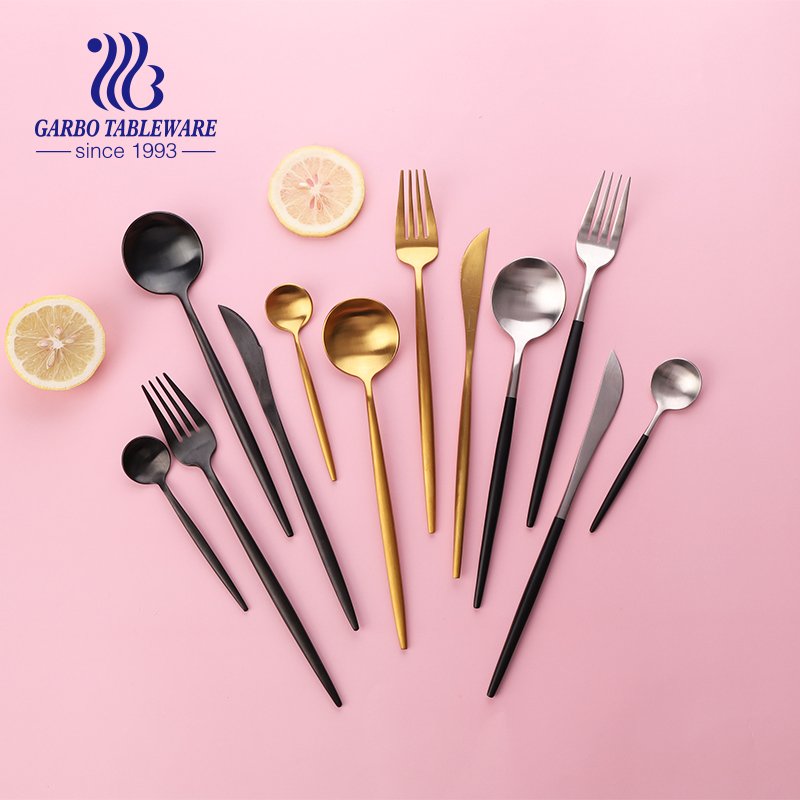 2,) Cutting meat is usually done with knife. The first is to hold the meat with a fork. Then use a knife to cut one by one. The next step is to bring the meat to the mouth with a fork. During the whole cutting process, be careful not to be too rude. Don't influence other people's dining.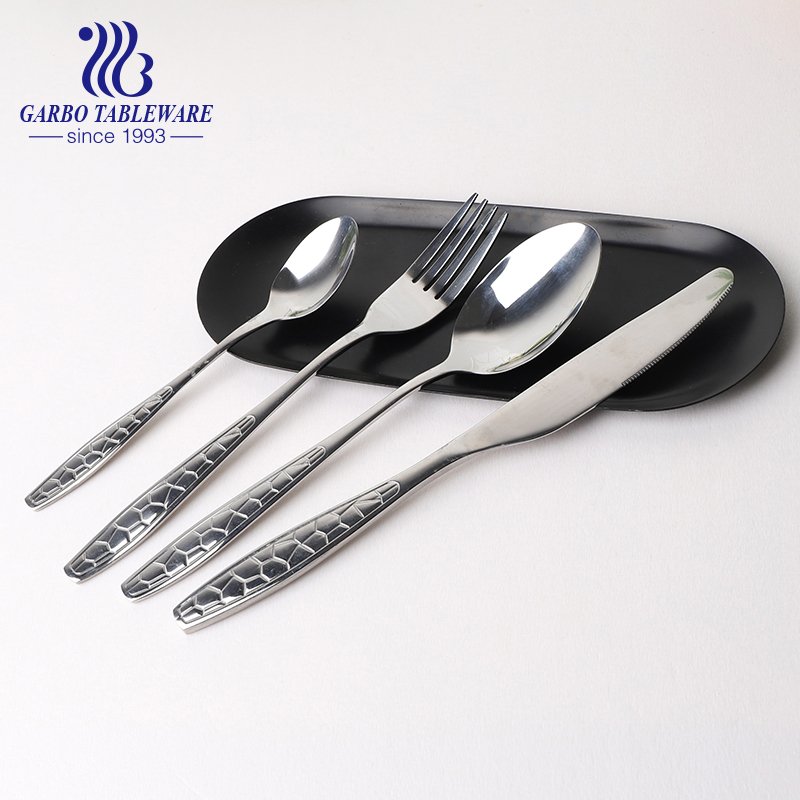 3,) Pay special attention on hygiene is necessary. It means that you never put your cutlery on the table top during the whole process of use. Should be put on the plate. This small details is too important. Many people will ignore it. It must be remember that using cutlery hygienically is good for our health.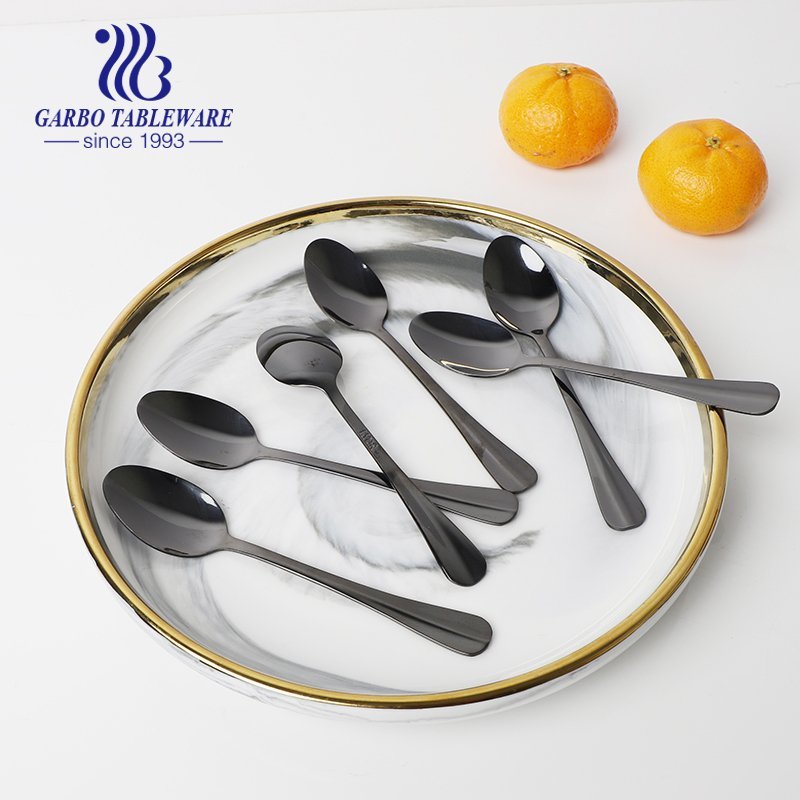 4,) In the western food etiquette, you have to change a cutlery after eat a dish. This is the respect for food. If you accidentally drop the cutlery on ground during use. Don't worry. It is not a big deal. You can call the waiter over to help clean up. Don't need to clean cup by yourself. You just need to enjoy your delicious food happily with stainless steel cutlery.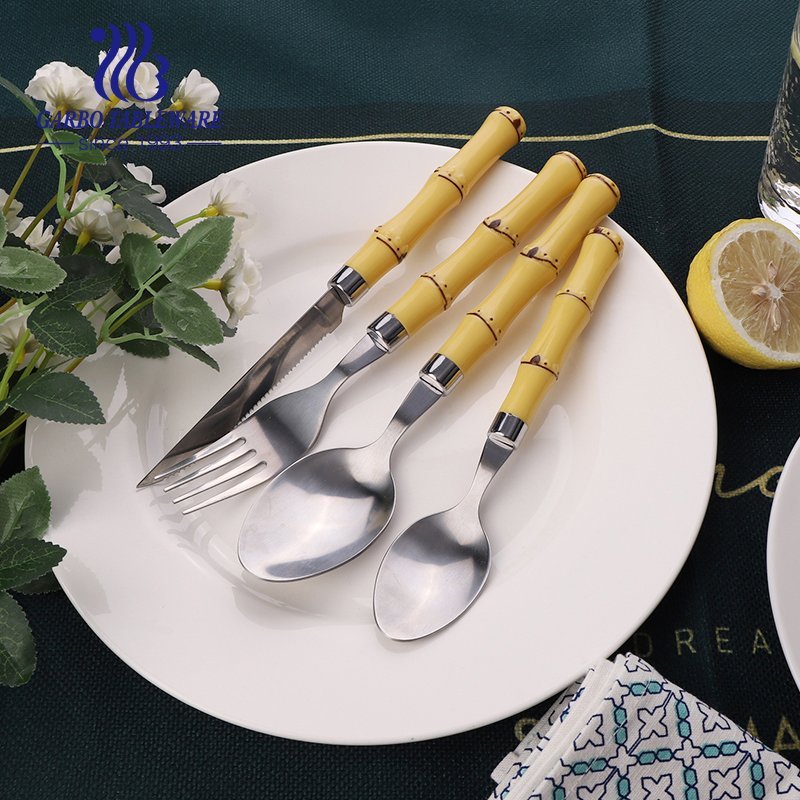 5,) Many time we are unable to foresee what will happen in the next second. It is the same when dining. If you need to leave a for while halfway. You can put your cutlery in a figure eight shape. Use the cutlery to face yourself. That means your meal is not over yet. You just have to go away for a while. Waters won't take away your food and cutlery when they see this situation.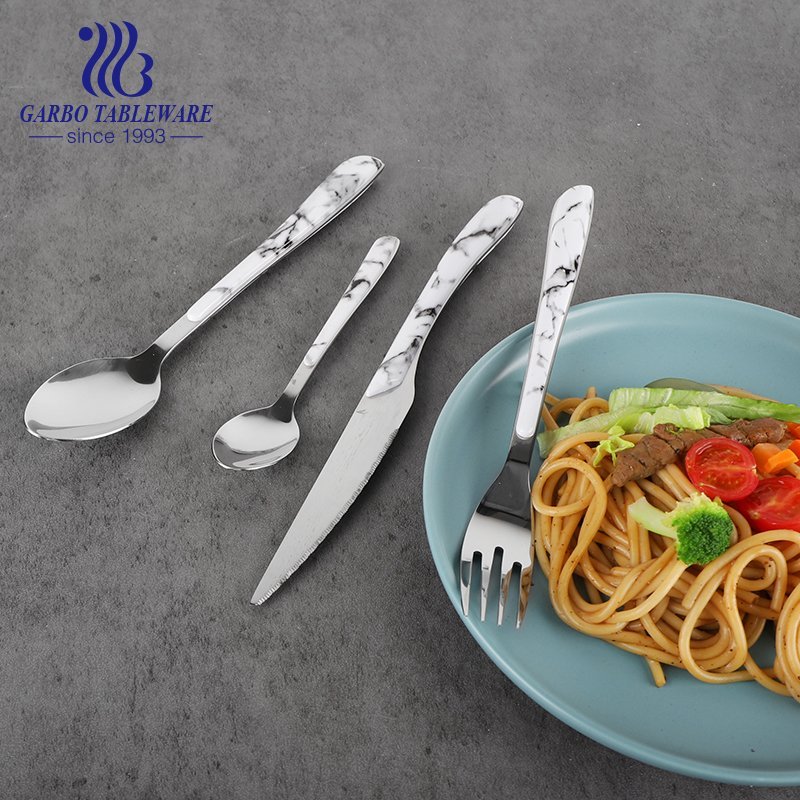 6,) After you eat the food, you can put your cutlery on your plate directly. But it is still not allow to put the cutlery on the table. Others will think that you don't like hygiene and you don't know how to eat western food.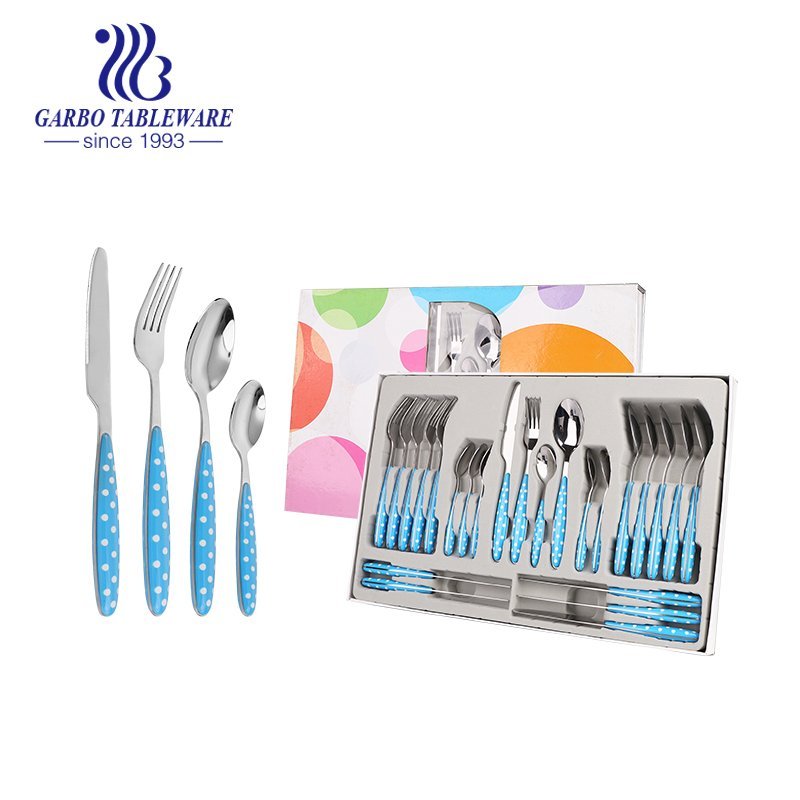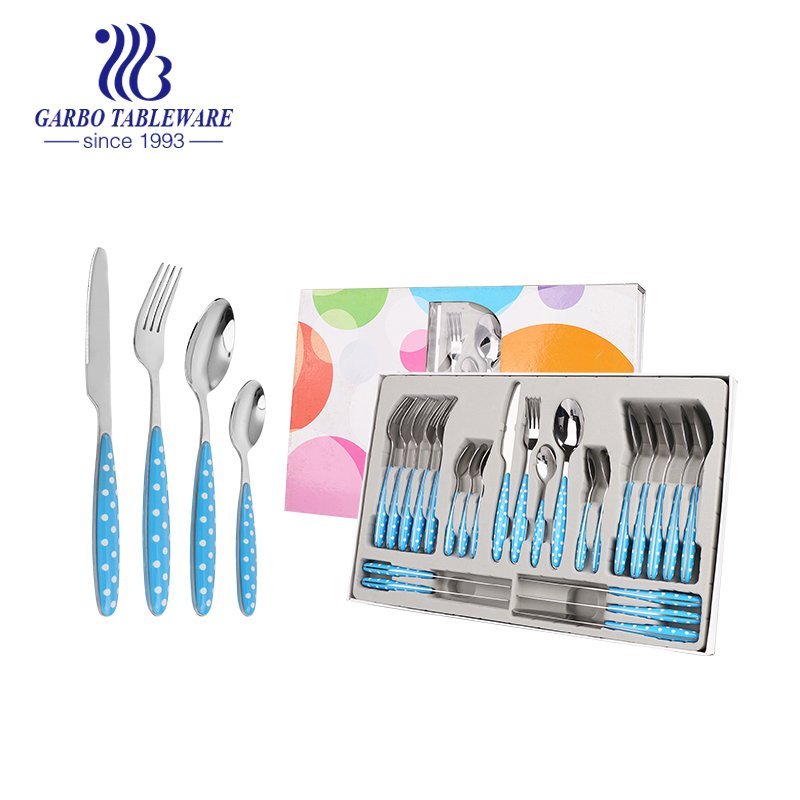 We all know that use stainless steel cutlery to eat western food. But do you know how to use stainless steel cutlery correctly? Do you really remember the 6 points we share with you?