Ceramic tableware is widely used in our daily life. It can be said that everyone's life is inseparable from ceramics, whether it is the hotels, restaurants, tableware, or even living utensils.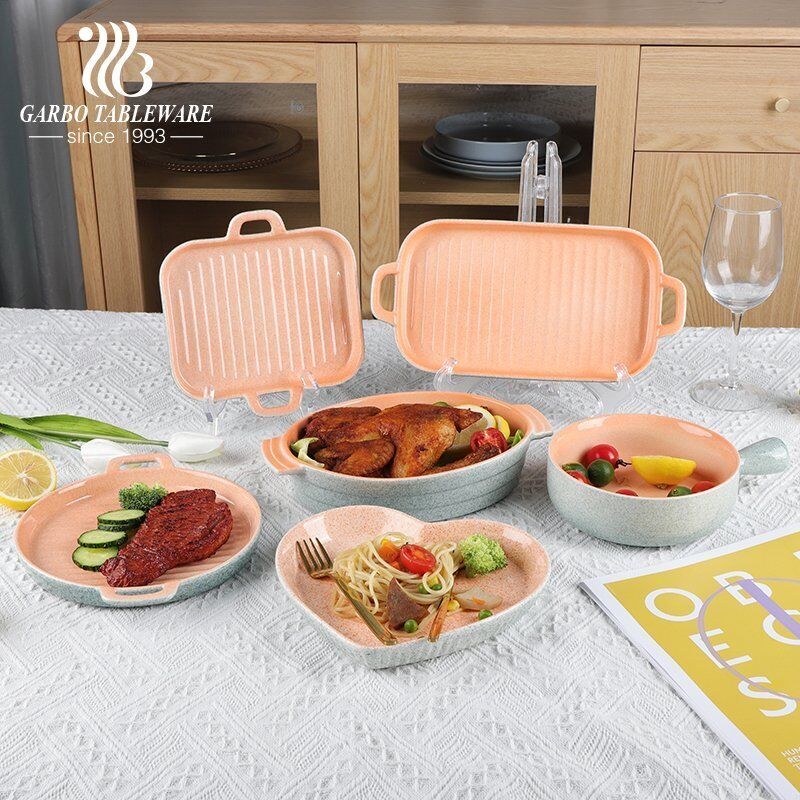 There is no doubt that ceramics are an inseparable part of human life. From an extra-large pick with a sturdy handle to a reusable coffee mug, there are many kinds of ceramic tableware, which is white, colorful or with customized designs on the dinner set.
What kind of ceramic tableware are now hot sales in Garbo tableware?
Under glazed dinner set
This kind of dinner set is made of under glazed craft, which is healthy and safe for human. And this kind of design is also classical and beautiful. Many of our clients like them and buy in a full dinner set or combine different sizes of plates, bowls in individual then show in their shops and stores. They said this dinner set is very popular in the market, and it has a great demand.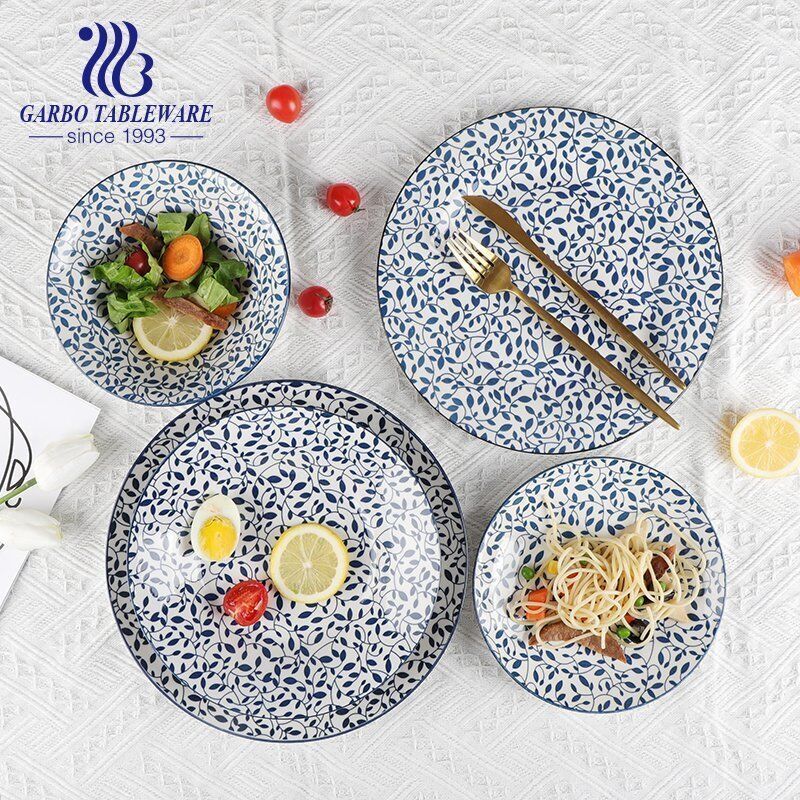 Ceramic bakeware
Now many people like barbecue in home or outside. A beautiful bakeware is inseparable to your tableware. There are different sizes and shapes for the baking dish: lovely heart shape, rectangle shape, square shape, oval shape, and all the baking dish are with handle. This is easy to hold the hot food, and served better when you are in the party or barbecue outside!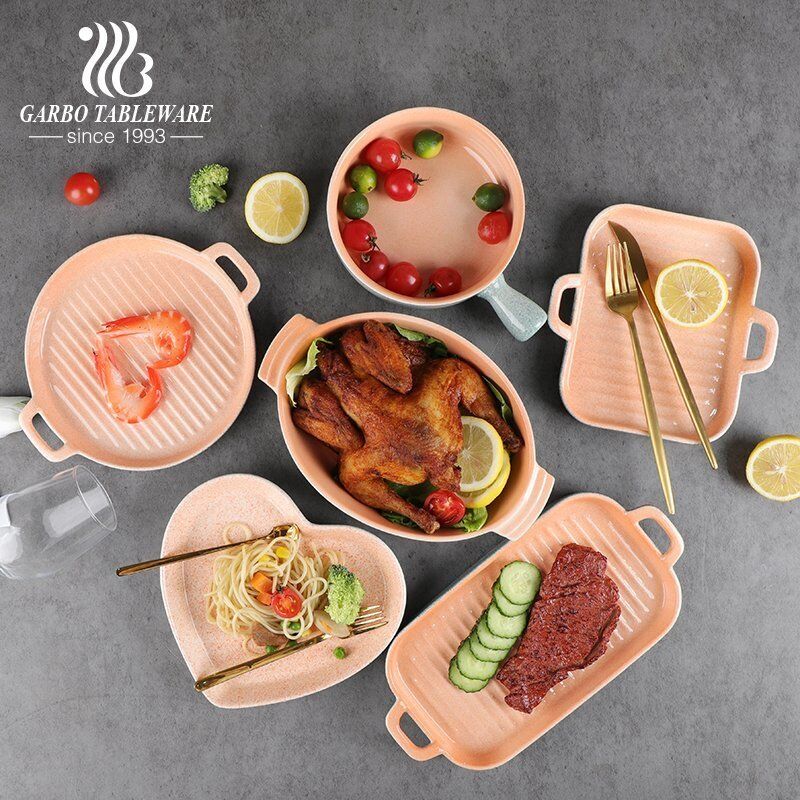 Gold rim dinner set
In recent years, the luxury dinner set becomes popular and popular, many customers would like the dinner set to be decorated with some golden designs, or gold rim on the edge of the plates or bowls. This gold rim dinner set meets the demands of our customers. And it also combines many unique shapes like heart shaped, flower shaped, square shaped etc! It's now very hot sales in the market!
Above are top 3 hot sales ceramic tableware in our Garbo Tableware. Not only for those styles and series, Garbo tableware has a lot of designs for those dinner sets, and our own designer team will develop new designs and shapes every week. If you are interested in them, just feel free to contact us. Garbo Tableware is one of the professional ceramic tableware in China, and we will support you with high quality products in competitive prices!