Time pass very fast, and in a blink of eyes, 2021 is coming to an end. 2022 is coming. Now thousands of families are decorating their house and immersed in the joy of celebrating the new year.

Thanks for all your support within this complicated and challenging year of 2021. Here, Garbo tableware wish you a Merry Christmas and Happy New Year! Hope all our clients and friends health, happiness and success in the coming year of 2022.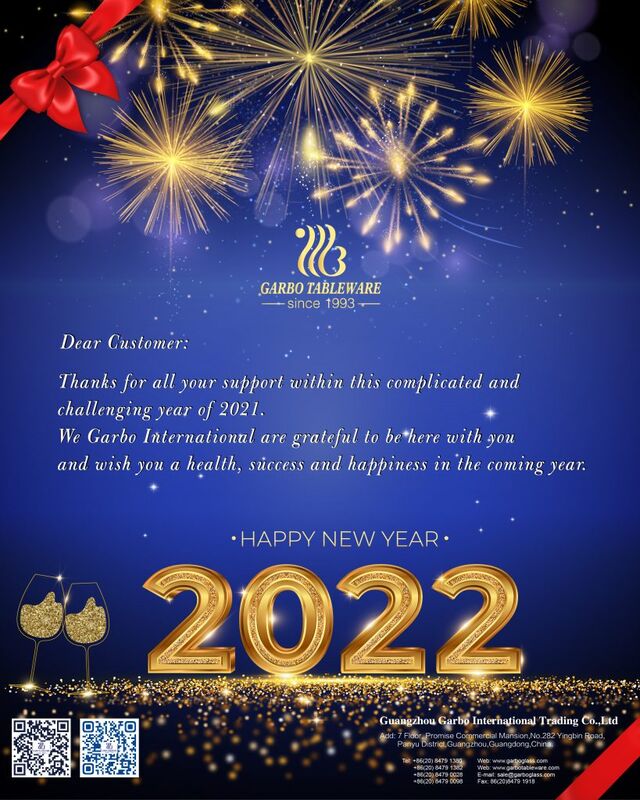 We Garbo celebrating the new year together with you through below tableware.
1st Spoon set of 3pcs
This spoon set is perfect for Christmas. And also is a nice new year gift to your families and friends. The fawn pattern on the handle is the classical element of Christmas decoration. It is great for showing the festive atmosphere. The cute and shining spoon set attract easily attention. Especially attract attention of children. Make them active soon. The raw material is 304 stainless steel which is top quality. Can pass food grade test. Such a nice Christmas gift.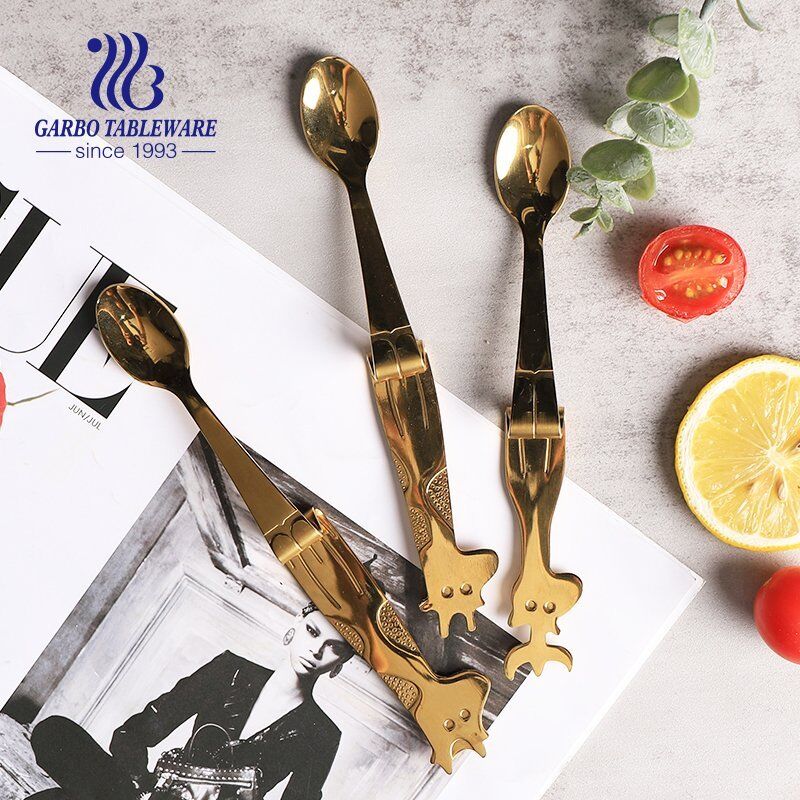 2nd Fork and spoon set
Golden spoon and fork are luxury tabletop decoration. Shining and blink golden will make your family dinner be more harmony and warm. Red color handle is super meaningful. As there are many classic Christmas element is red. Including hat, sock, cloth etc. People would like to use red thing to decorate and celebrate. Red is the symbol of good luck. China is used to use red to celebrate new year. So selecting red tableware is absolutely good choice.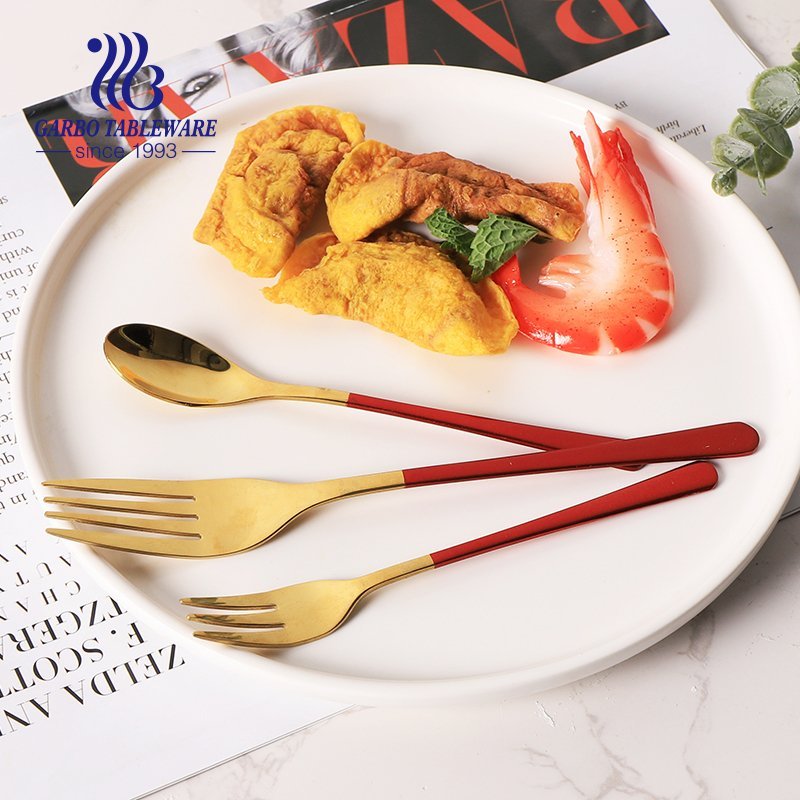 3rd Knife set of 6pcs
High-end gold knife set. This knife is supper high quality. The finishing is top. The surface is very smooth. Super high quality mirror polish. Almost no any sign. You can see your face very clearly when you face the surface of the knife. 420ss material that is the best material to make knife. Good hardness, not easy to deform. Even it is bend, it can go back to the original shape. Coming with 6pcs, serving 6 people, good for family use.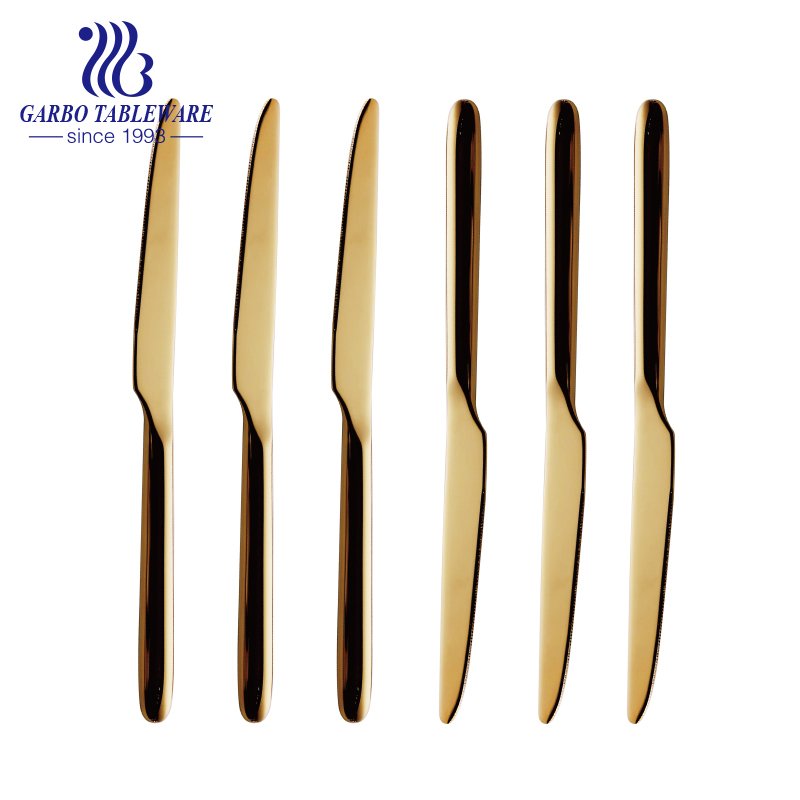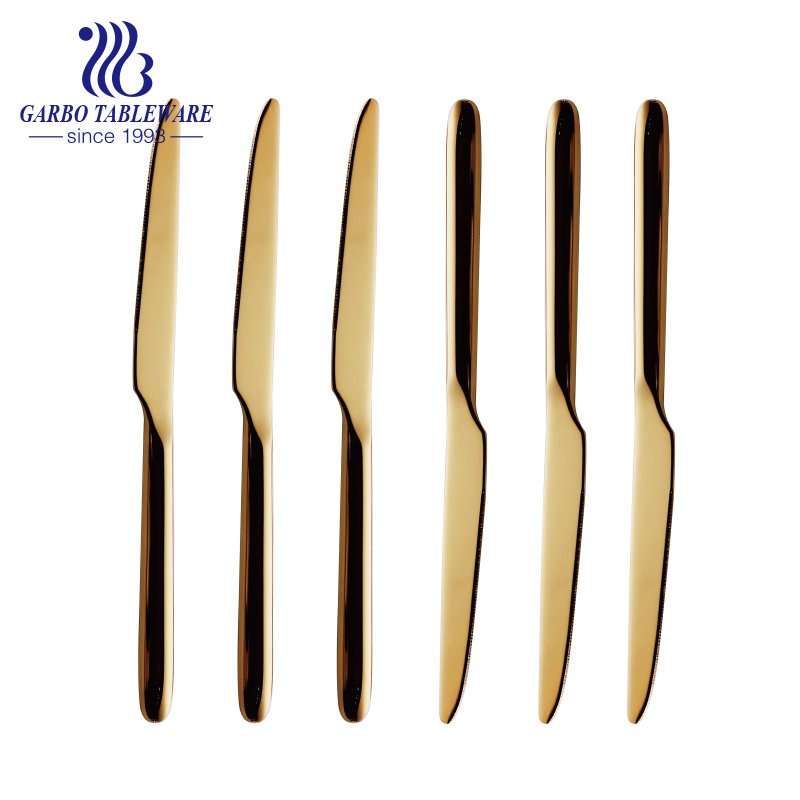 4th Cutlery set of 24pcs
The basic cutlery set of 24pcs is necessary for every family. Dinner knife, dinner spoon, dinner fork and teaspoon, each item 6pcs. Gold color with pink ceramic handle. Also has line design on the ceramic handle. Elegant and gorgeous style. Pack with exquisite gift box with silk cloth. You can try to send this cutlery set to your family as a gift. I guess they will love it when they see the gift box.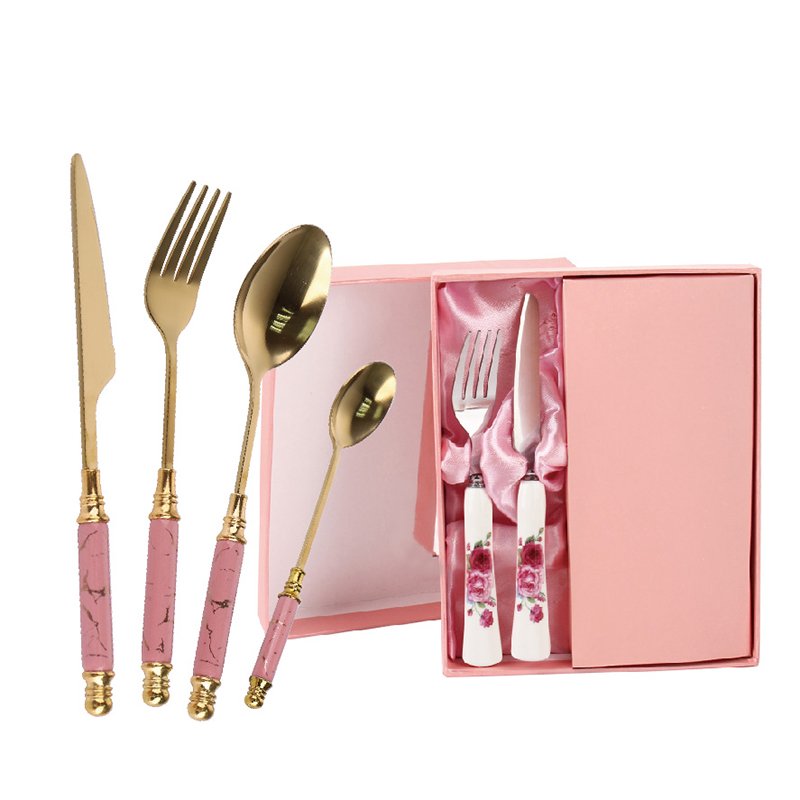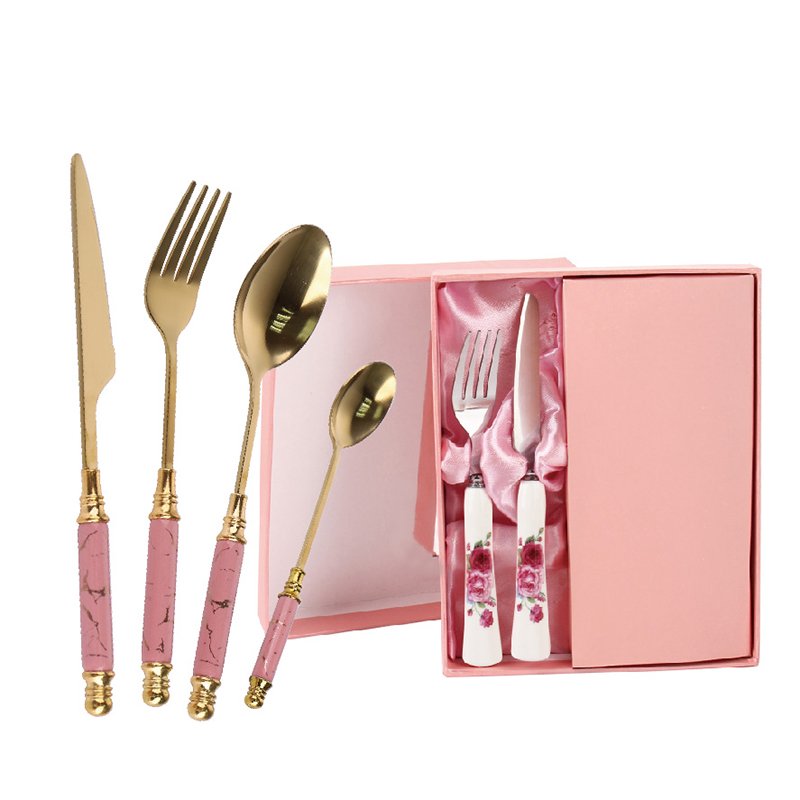 5th Gold flatware
Gold flatware enhance the happy atmosphere. Let people enjoy their dinner so much. The gold handle is plastic not stainless steel. Use plastic handle to do electroplating. So it looks like stainless steel. We just have stock. You can take small qty to test your market. It is good idea to be new year gift to your company stuff. Beautiful and practical.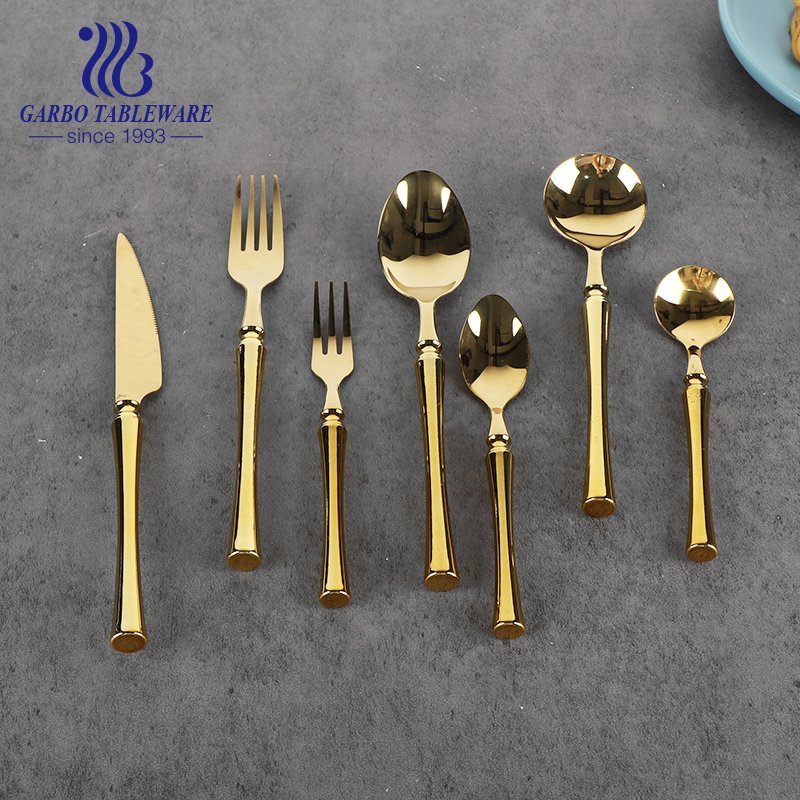 Anyway, hope our Garbo tableware can bring you happy and jingle all the way.