Ceramic mugs are indispensable tools for drinking water, coffee and tea in our daily life. They are widely used at our home, in restaurants, bars and even in modern cafes along the street. We've seen many different kinds of ceramic mugs. Today we are going to show you our new arrivals – ceramic mugs with different 3D animal handles. These mugs are artificial with innovative shape, which are not only good looking, but also practical.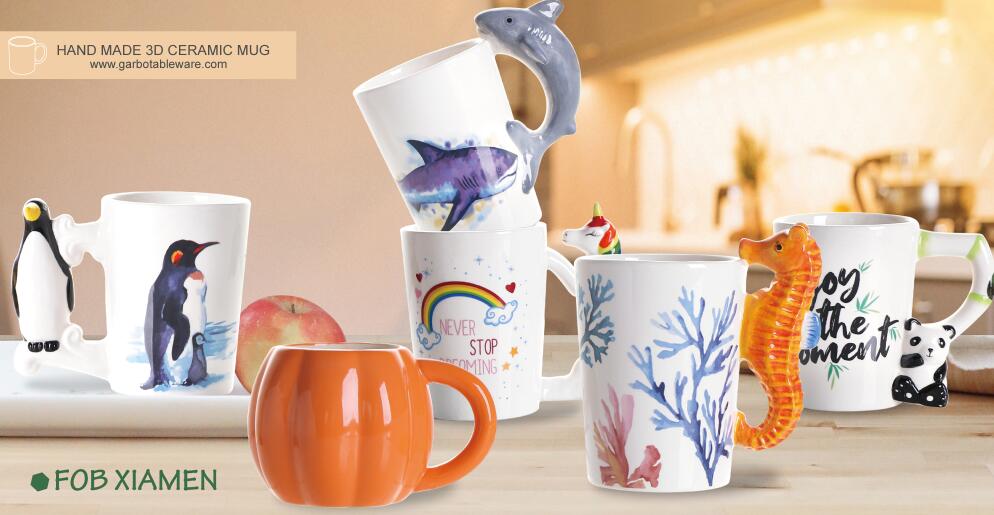 1.Marine Series
These handmade mugs is made of kaolin, and each finished product is unique. As the picture below shows, we have a Marine series, such as mugs with dolphin handles, mugs with seahorse handles, and mugs with penguin handles. Moreover, each mug will have a decal of the same design on the body surface, which make it more lovely and cute. The most distinctive designs are the octopus design and the turtle design, where you can notice that the head of the turtle is the handle. If you want to customize a new design, we can also meet your requirements.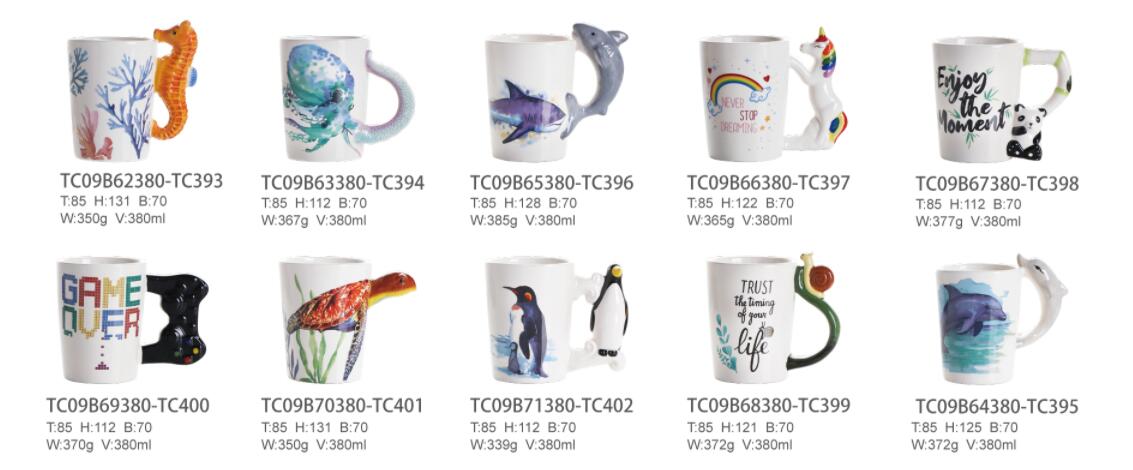 2.Wildlife series
In addition to the Marine series, we also have a wildlife series. Your favorite zoo animal elements can be designed into a fun mug. For example, goats, camels, orangutans, elephants, rabbits, giraffes, pandas and zebras. The designer made the animal design on the mug, the body of the animal was painted on the mug surface, and the head of the animal became a special handle. Creating interesting and useful works of art.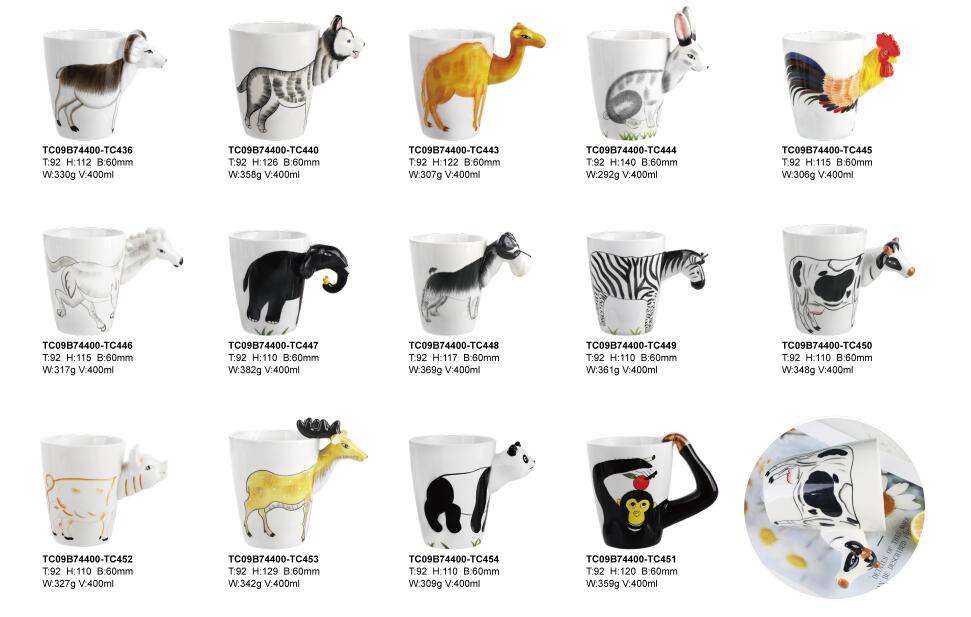 3.Different dogs
In addition, there are different kinds of dog designs. Dogs are man's most loyal friend, and in our works, you can always find your friend.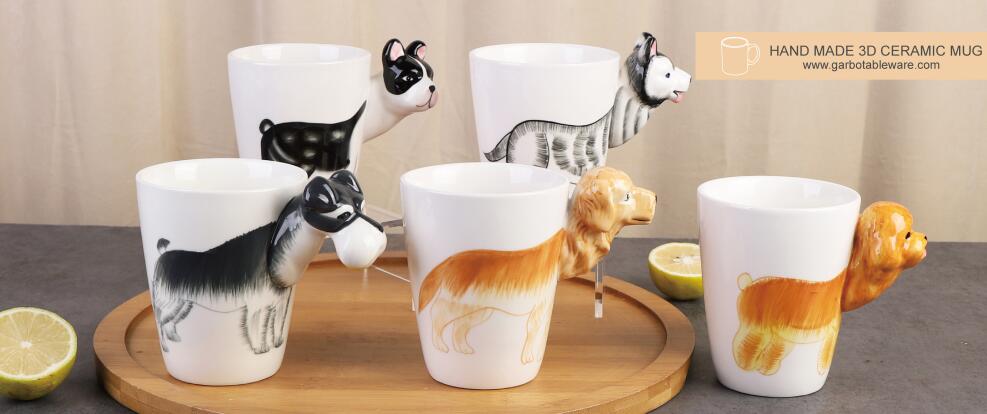 4.Children's dinnerware set
Here are two new children's tableware sets, also based on animal designs – pandas and foxes. Each set contains a bowl, a plate and a mug. This set can be paired with a gift box, making it a practical gift for children. If you have your own design ideas, please contact us, we accept customization.