Everyone dreams of having a romantic dinner every day. In addition to candles, flowers, and music, a romantic dinner also needs elegant and luxury cutlery to match. You can image that a clean tidy table with delicious food and high-end cutlery. It is really romantic for a date for two people.

In western style restaurant, we can often see such romantic dinner occasion. Then usually use these high crass and elegant stainless steel cutlery to enhance the atmosphere of the dinner. Express the respect and love for live
Garbo has specially designed and produced a variety of stainless steel flatware that can bring a elegant and romantic dinner. We have a dedicated design team. They design premium cutlery by studying cultural traditions, attending exhibitions and analyzing market information.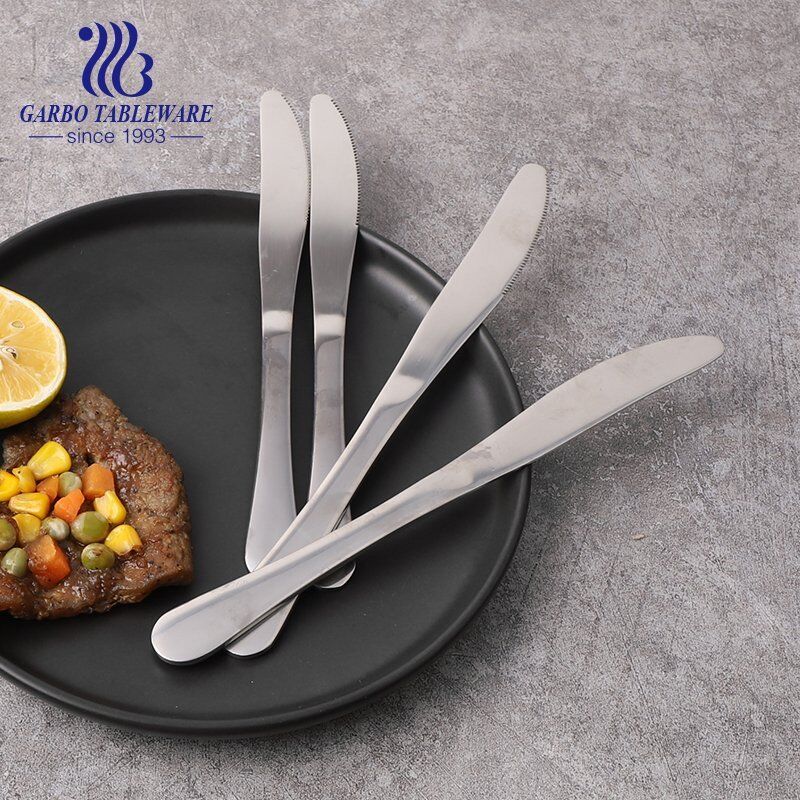 Next we will introduce some popular and elegant Garbo dinner knife. There are mainly two part: simple European and American style and New trend hot sale style.
1, Simple European and American Style

This kinds of dinner knife is mainly solid stainless steel. Very simple design, pattern and texture. Such as without any pattern or a little line pattern, animal pattern or a company logo on the handle.Although there are not many pattern designs, they are still elegant and noble. They are classic and vintage European and American style. Especially the noble in the middle ages like to use this style very much.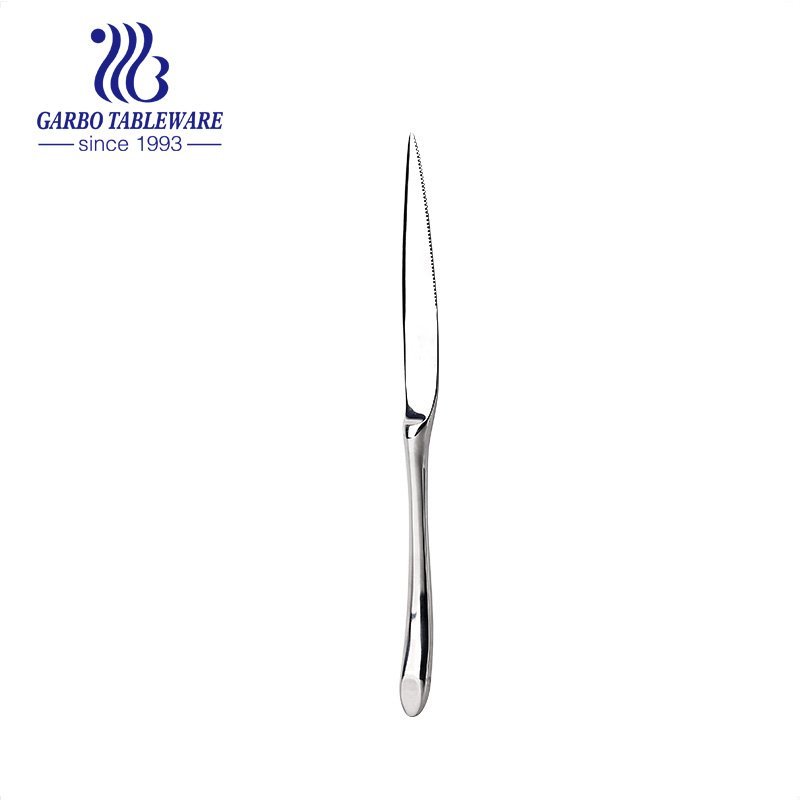 Because the simple style, so the quality is very important. Normally the material is 304 with food grade, 430/420 etc. And will be finished by mirror polish. High quality material and technology can bring a elegant dinner.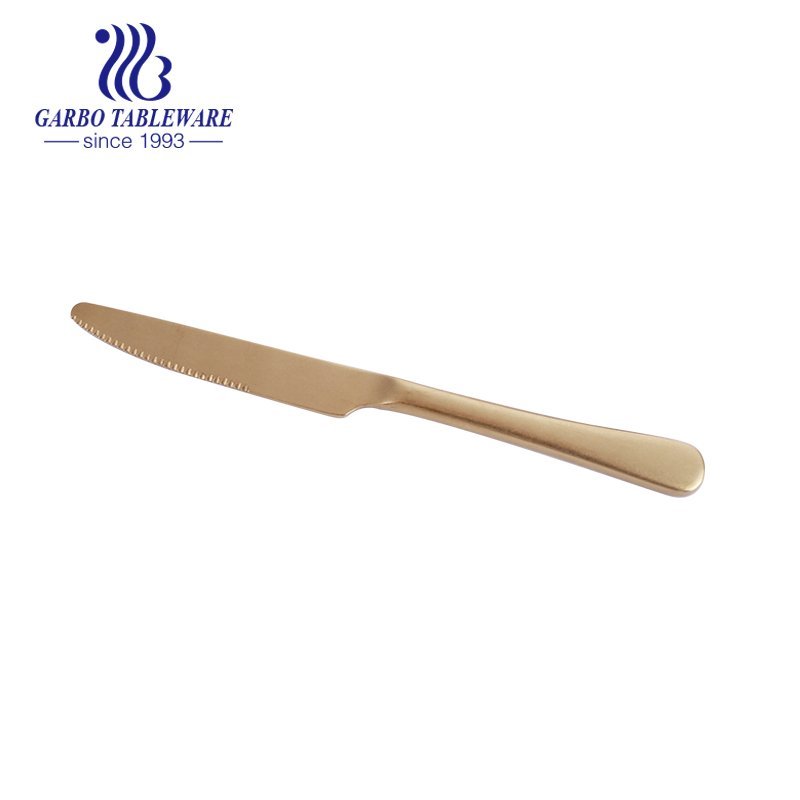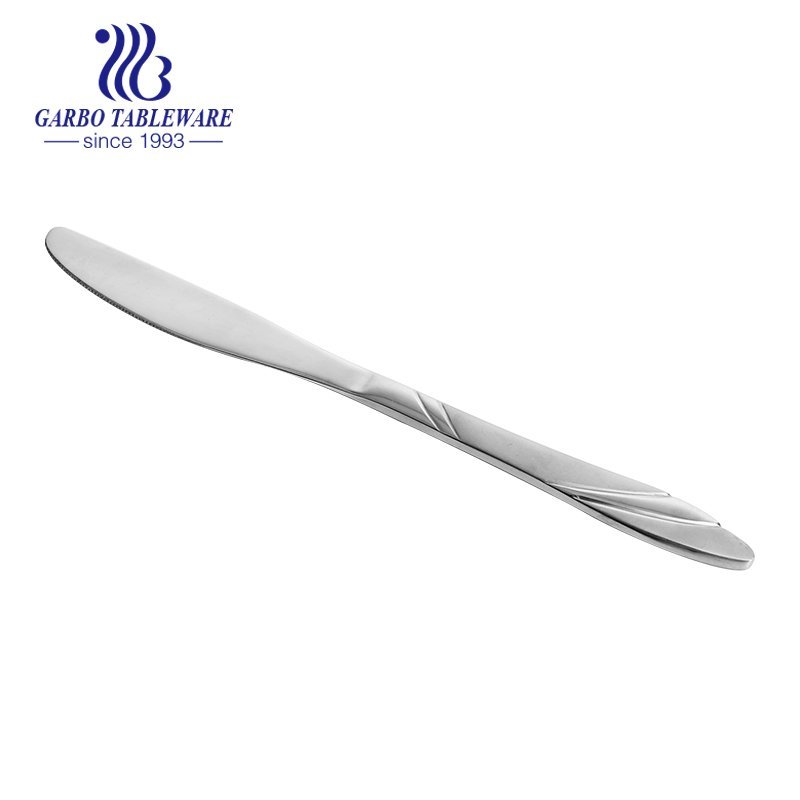 2, New Trend Hot Sell Style
This part is mainly according to different patterns that popular in different periods to design. Nowadays dinner knife with ceramic handle are more popular. Make popular pattern on the ceramic handle. Like a big sale item: dinner knife with marbling design on handle. No matter black and white ceramic handle dinner knife, it is very elegant. Can definitely bring a romantic dinner to you.If you want to spend a romantic dinner with your lover, these dinner knife are a good choice.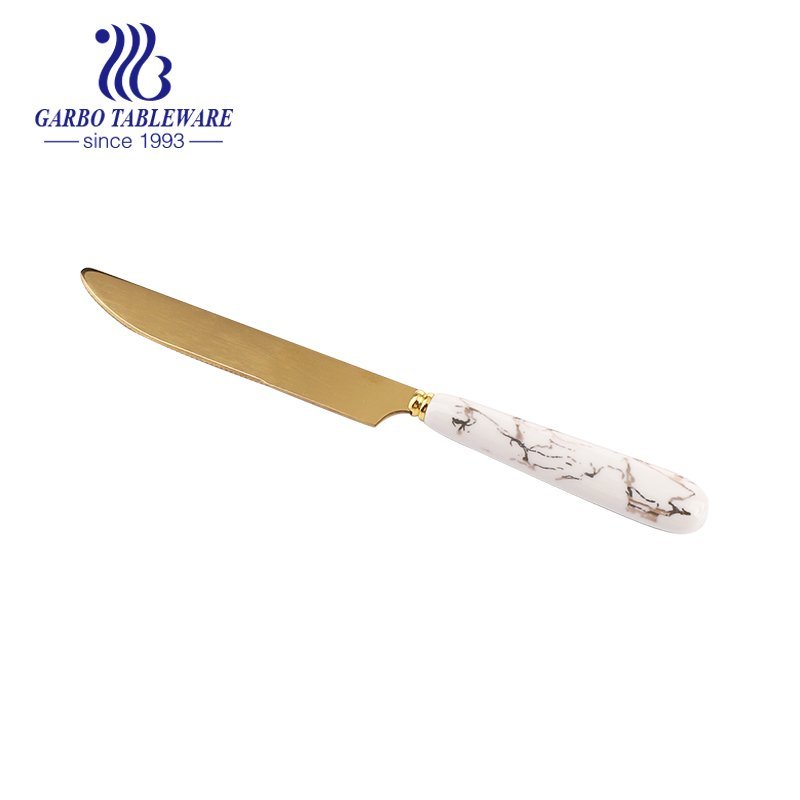 Marbling design is new trend now. Popular appearance and high quality also, deep loved by young people. In addition to marbling design, still have many other popular design. With the change of time, there must be more new trend waiting for you.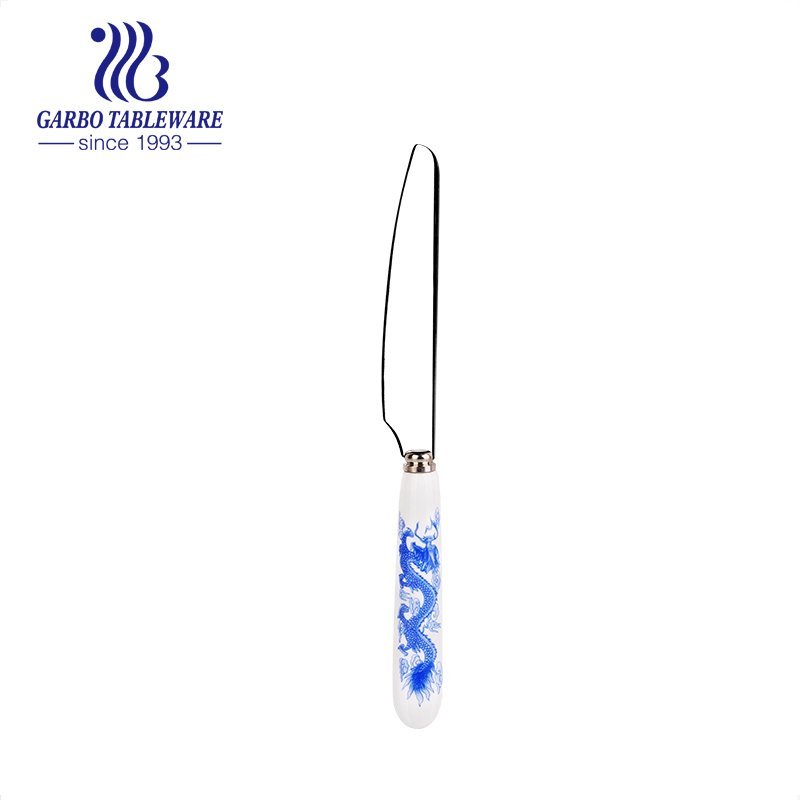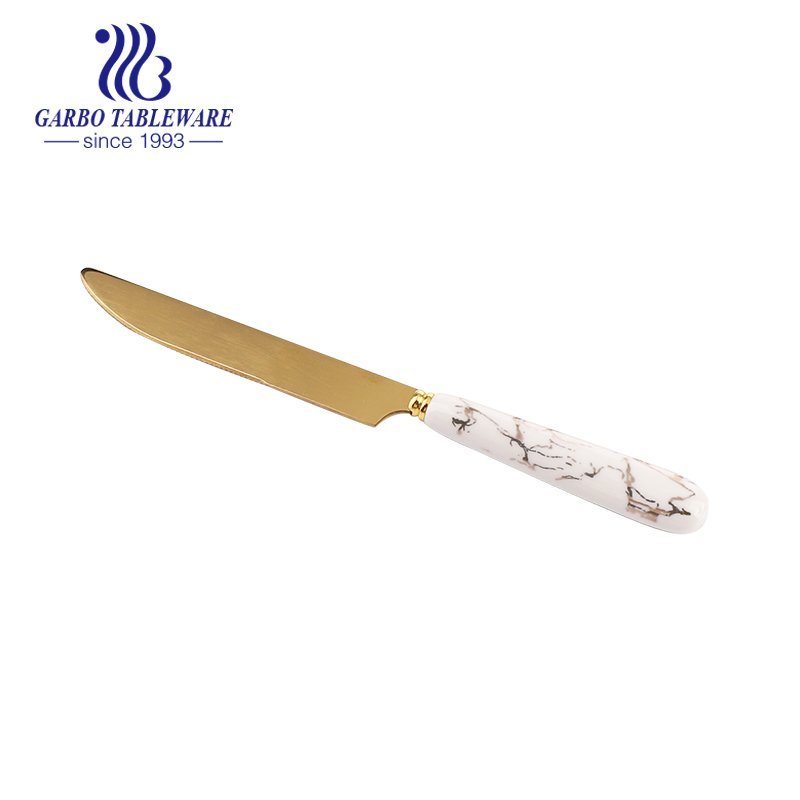 Garbo tableware has rich dinner knifes. Garbo dinner knife bring a romantic dinner.