Garbo tableware are one of the professional ceramic tableware suppliers in China, and we are developing many new items every month. Now we have some new arrived beautiful ceramic tableware. The dinner set is useful in anywhere like home, hotel, restaurant, café, etc.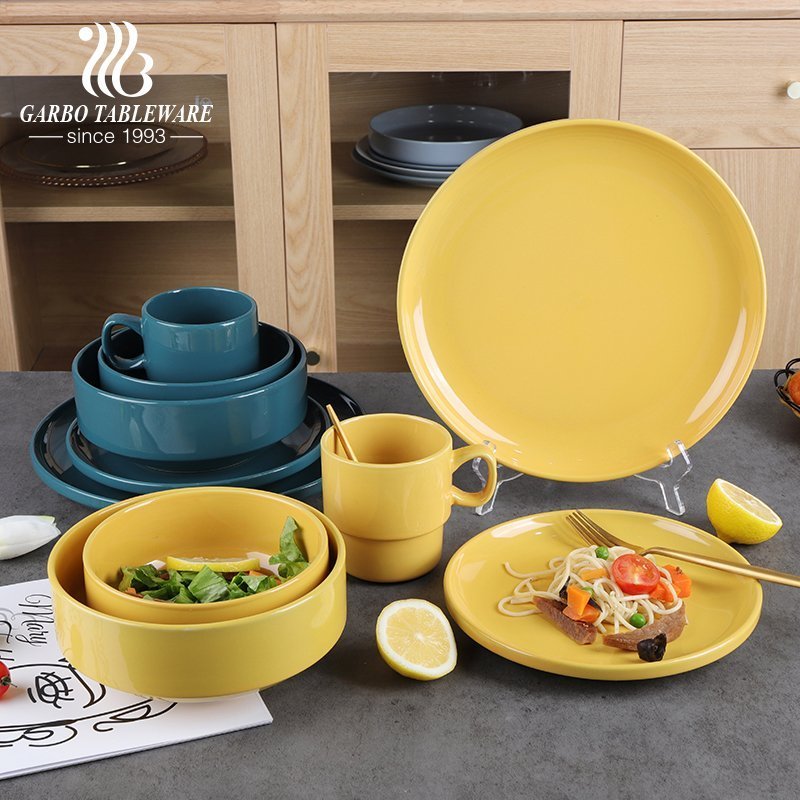 Which ceramic tableware would you like?
The ceramic tableware is made of stoneware material, which is heavier and with competitive prices. And the classic round shape plate and bowls are decorated with color glazed, or flower decals, stripe design, all are simple and fresh. Many customers like them very much.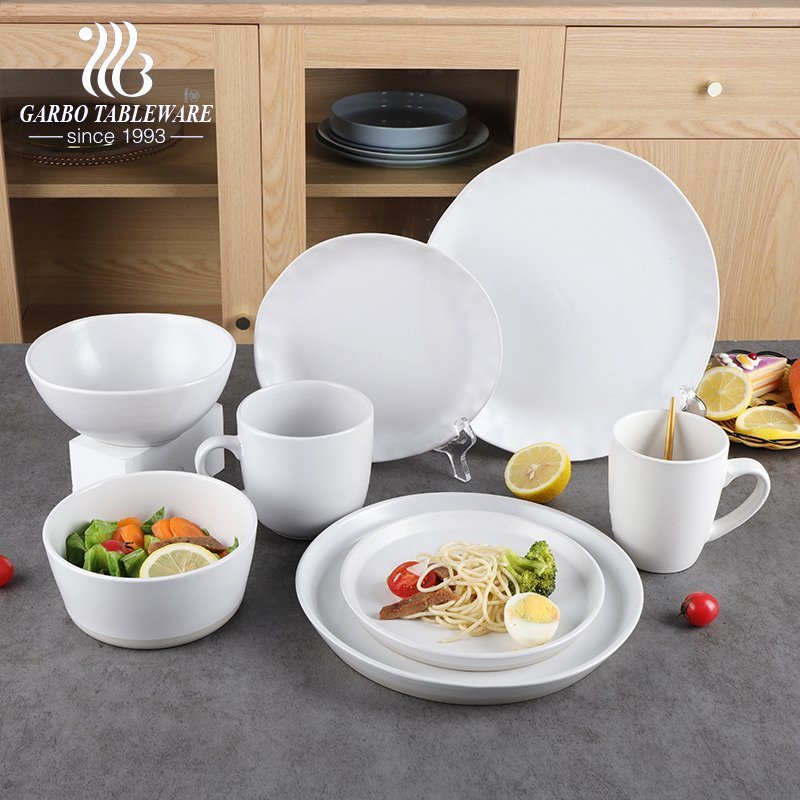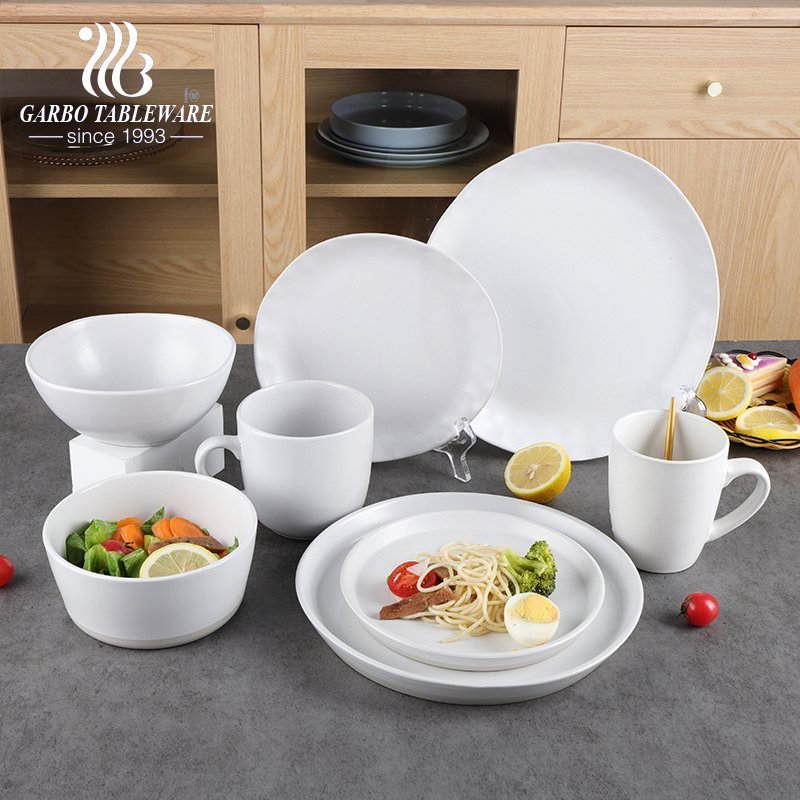 Glossy Color Glazed Ceramic Tableware
This ceramic tableware is made of glossy color glazed. A light yellow colors made the dinner set vivid and charming. And this is a 20pcs dinner set, suitable for breakfast, afternoon tea, and dinner serving!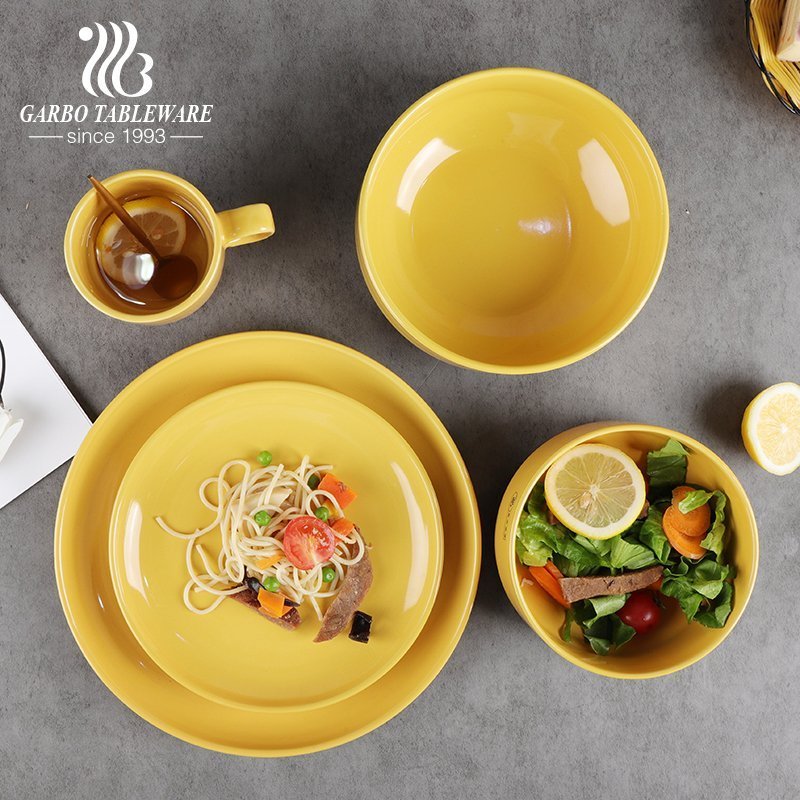 Matte Color Glazed Ceramic Tableware
This ceramic tableware is different from the first set, it's matte color effect, which looks luxurious. And this white color is also decorated with the dot design, like wheat straw. What's more, you could also find it's not the regular round shape, while with irregular edge. This is a handmade craft. You deserve this unique ceramic dinner set!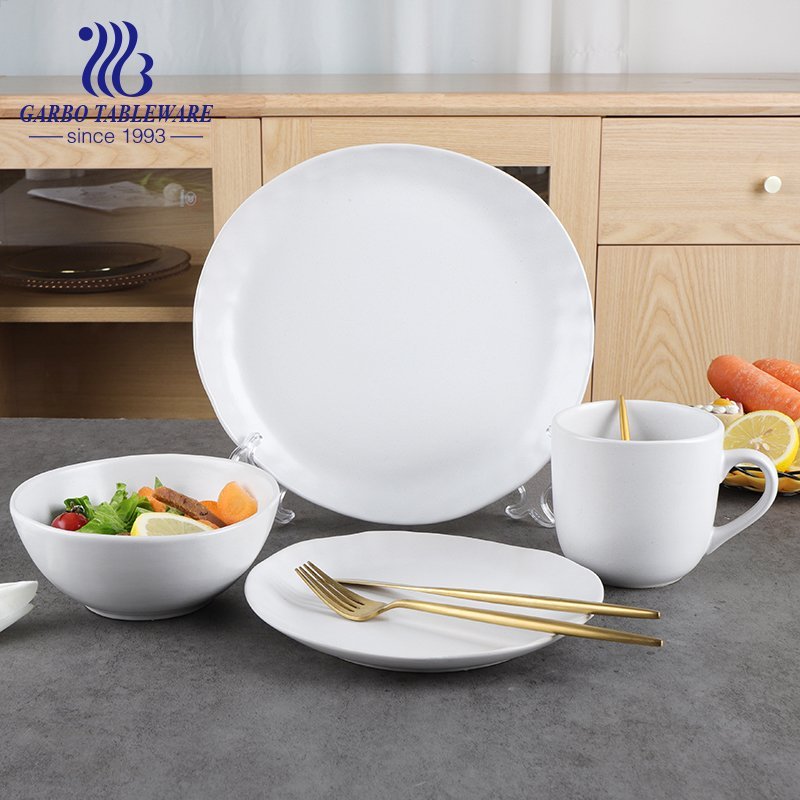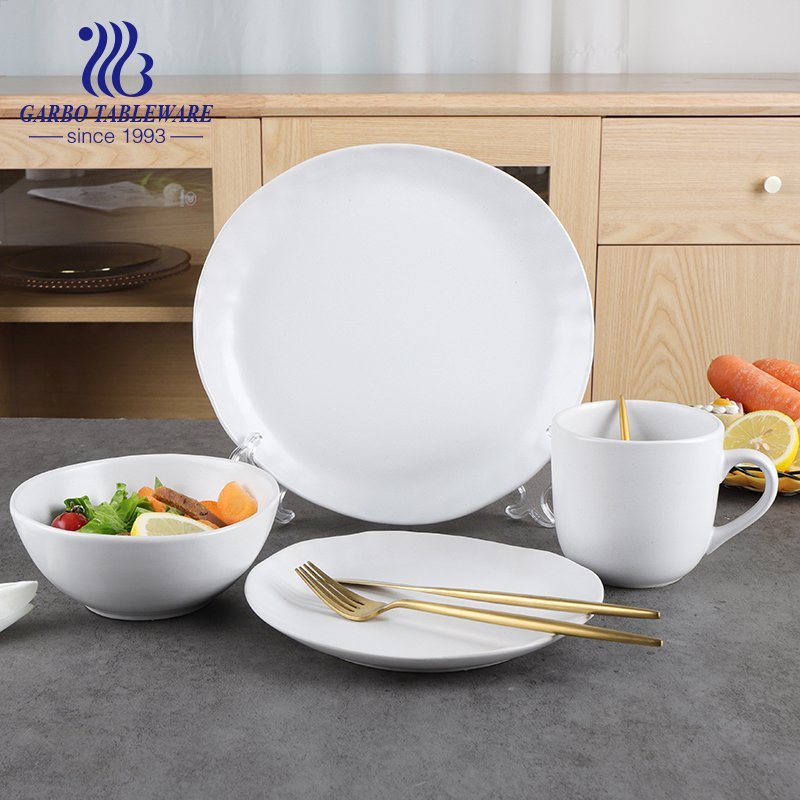 Under glazed Ceramic Tableware
This 16pcs ceramic tableware is including the 6inch salad bowl, 7.5inch dessert dish, 8inch soup plate, and 10.5inch charger plate. It's totally made of under-glazed decal. A traditional blue color-glazed makes this dinner set beautiful. We have a professional designer team to support you to make custom decals on the plates and bowls! Any new ideas, pls contact us for more details.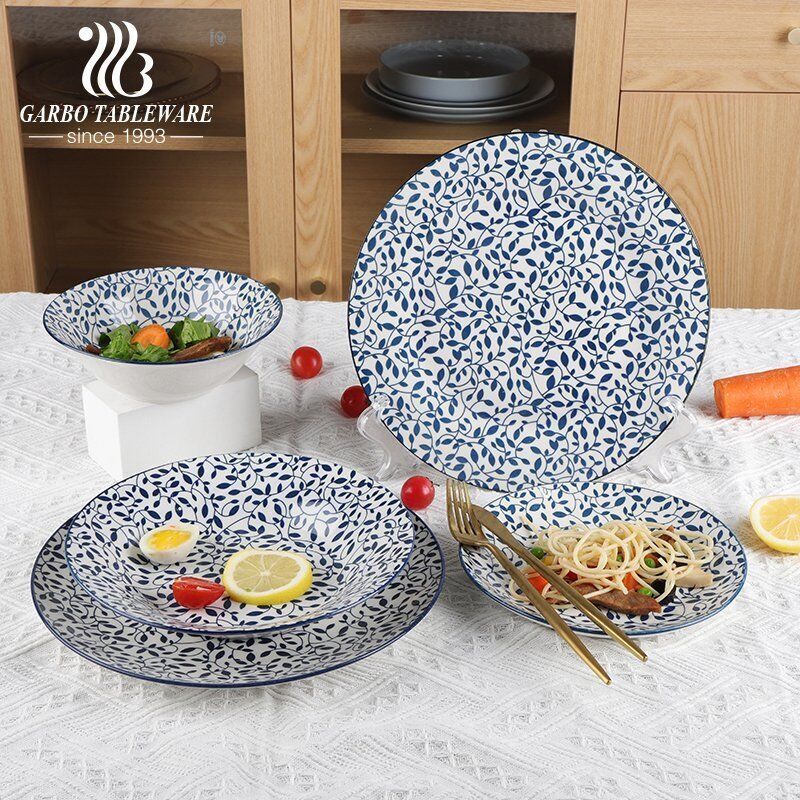 The ceramic tableware could be made in any composition of 12pcs, 18pcs, 20pcs or 24pcs etc. It depends on how many people in your family. Garbo tableware will support you to make any composition you like. A beautiful dinner set is very important for dining, and you will enjoy your food with good mood.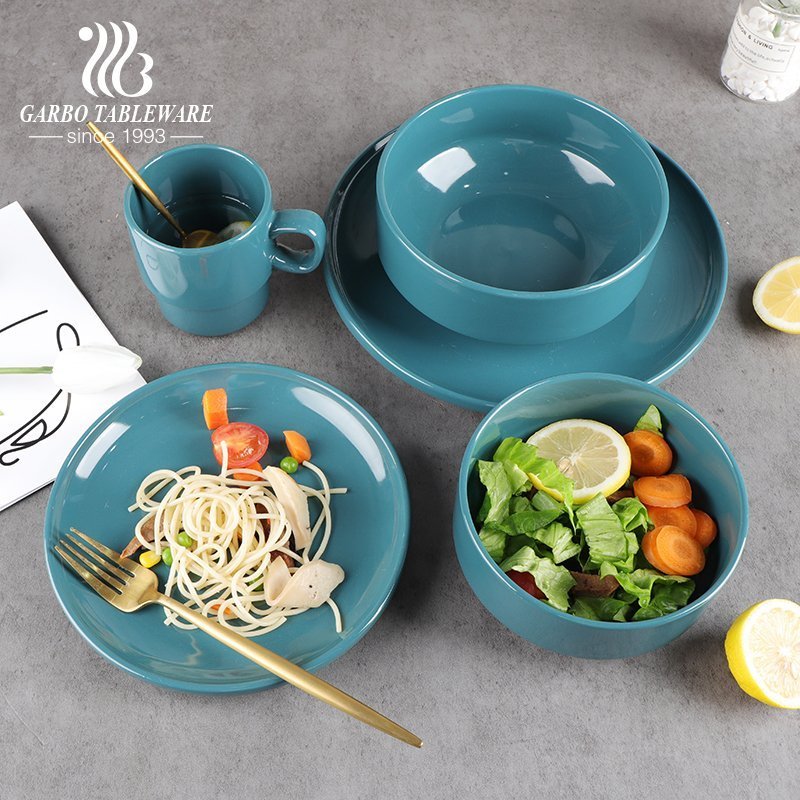 A beautiful dinner set is necessary for your home and table. Garbo Tableware has a lot of dinnerware sets, plates and bowls, cups and mugs, baking pans, soup pot etc. If you are interested in them also, pls kindly contact us(sale@garboglass.com) for more details.