There are three styles designs for your choice and three cats with different personalities. There are all white, all black and black, white and orange mixed models for you to choose. They meet your different needs all at once. This cup is not only cute, but the lid design is also very practical. Turning the lid upside down, the cat's ears can stand steadily, use it for storage snacks, and the cup for milk. One cup has multiple uses.This cute ceramic mug is suitable for each market.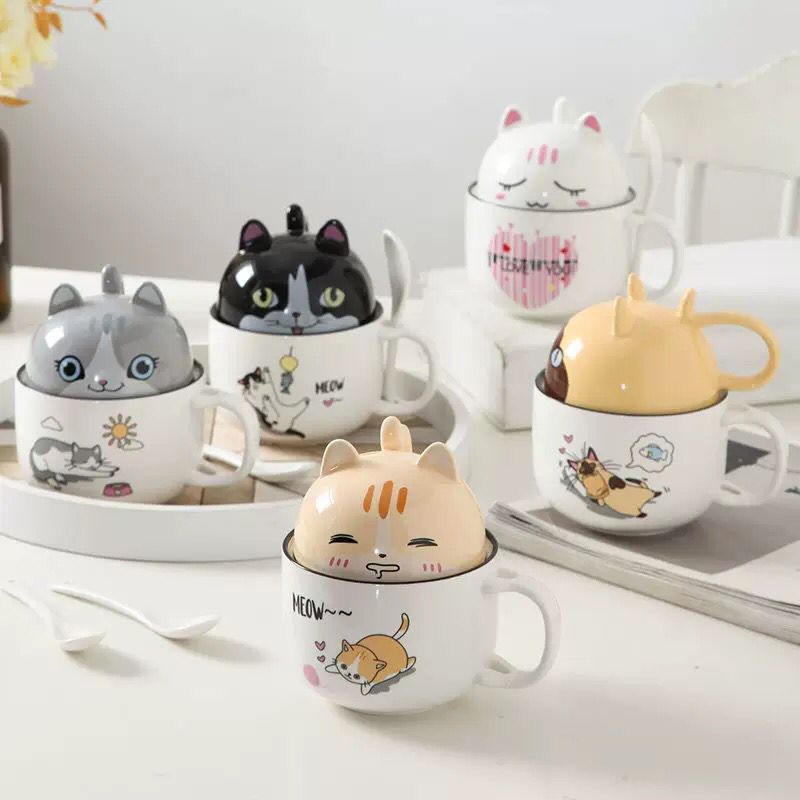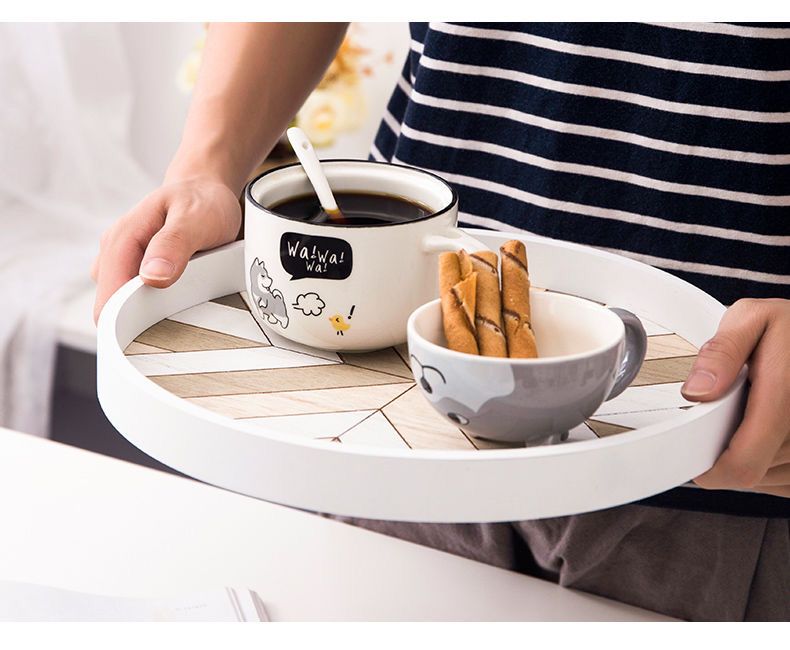 This warm cup consists of two parts, a cup and a heat-preserving saucer. The cup contains water and the heat-preserving saucer is heated. The heat preservation dish can control the water in the cup at 55°c, which is the most suitable inlet temperature in winter. Not too hot or cold, just right to us. To be simply, put cold water to heat up to be 55°c, and when the hot water drops to 55°and keep this temperature, the temperature will start. You can drink it whenever you want, and you can get rid of the time limit for drinking water! Built-in gravity sensor switch, plug and use, the temperature will start when the cup is put on, the power will be cut off immediately after the cup is taken off, low-power heating, safe and worry-free, take care of each way of forgetfulness, the panel is made of high-conductivity mineral tempered glass, impact resistance High, wear-resistant, easy to scrub, waterproof and easy to clean, clean with one swipe. High thermal conductivity light bone china cup, high temperature heat dissipation, low temperature energy gathering, light and durable. The base of the cup body adopts an aluminum alloy energy-concentrating base, which fits seamlessly with the ceramic cup body. With it, you can also have a cup of hot milk in the morning and put it in the office. No matter how busy you are at work, you have to have a hot drink. It is small and light and does not take up too much space. You can drink water at the moderate temperature at any time , which is great.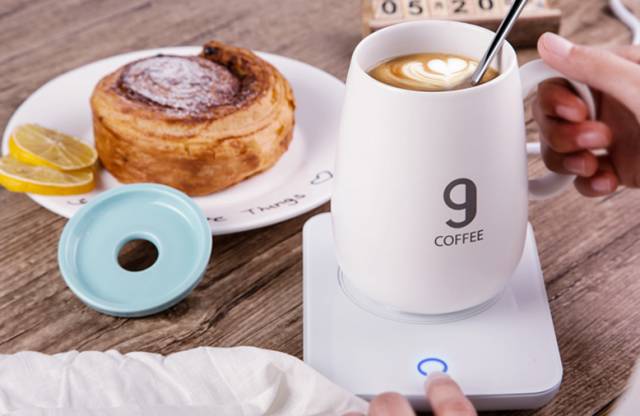 This ceramic tea cup is bright and white, the glaze is pure and transparent, and the jade texture is strong. It is rendered by the boneless method. The intensity is distinct, the three-dimensional effect is strong, the color is soft, and elegant. Bright. The traditional flower pattern is very beautiful and generous.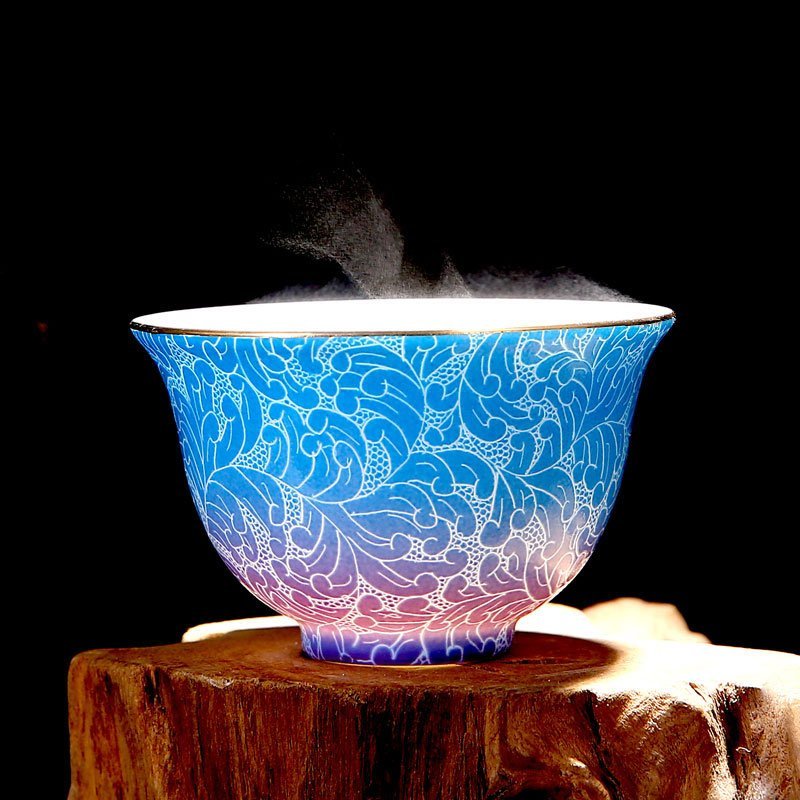 This ceramic tea cup is reinforced with the finest rare kaolin material, without any chemical elements added, to restore the most authentic texture of white porcelain~ It adopts special white porcelain technology, which is thin and transparent, and has the same light texture as white jade. The effect of softening water quality, long-term use is good for health.This porcelain cup is very good looking and classic, suitable for tea lover country.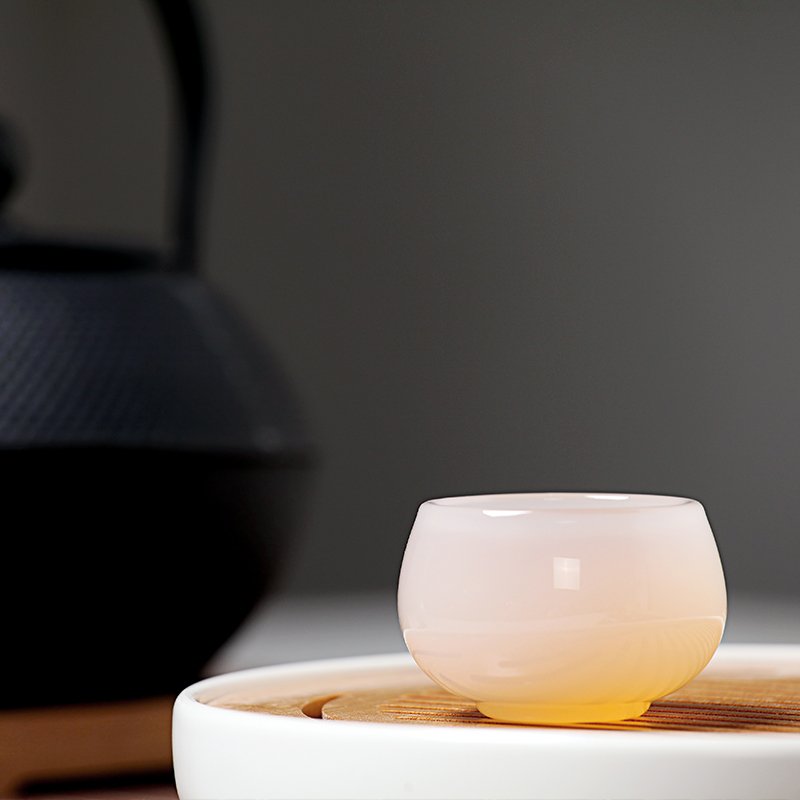 This classic and elegant ceramic tea cup uses meticulous freehand brushwork techniques to create rich layers,makes you feel enjoyable like in the picture. Fired twice at high temperature, no lead and cadmium, durable. The mouth of the cup is covered with purple gold glaze, and the mouth is covered with hand-drawn lines, which shows low-key luxury. The non-slip bottom design is not only easy to clean, but also has a strong overall sense of the cup .The higher stem bottom is special and protect to be heated for hot water.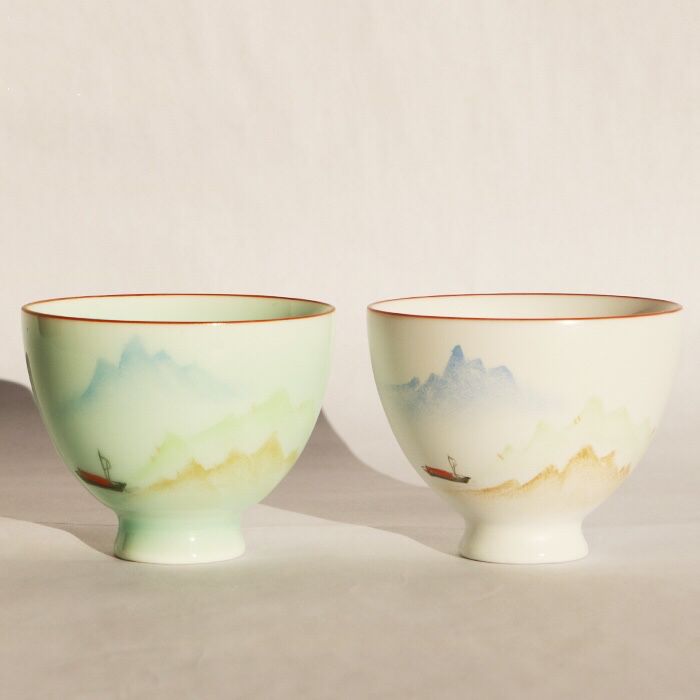 There are very classic and hot selling deisgns ceramic cup, many others designs are also good for marketing.The best one is suitable for your market.We will recommend you some items according your market in your country.