Dinnerware set is the most common product we use in our everyday life. Most families will have more than one dinner set for their home no matter they are made of ceramic, opal glass or melamine. We also will buy a nice dinner set as gift in some holiday season like wedding or X-mas day. However, normally we buy a dinner set from one single material like ceramic dinner set or opal dinner set. So if we want to buy a big set with dinner plates & bowls and cutlery at the same time, possible?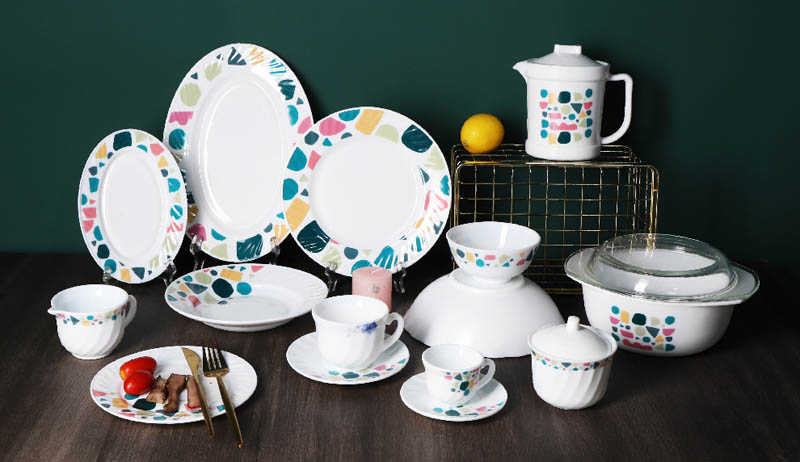 Of course, if you ask Garbo who is professional in household products for tens of years from China. In fact, it is the main idea from Garbo to launch a new combination dinner set in 2023. Start to buy a dinner set combined with plates & bowls, dinner spoons or forks and so water glasses & water jug, you will save much time on the selection and combination for your home table. Garbo will have thousands of combined dinnerware set with different plates, spoons and glasses. The combined set can be served for 4 persons, 6 persons and more, depending on the requests from customers. Let us see what combined set can start to buy firstly from Garbo.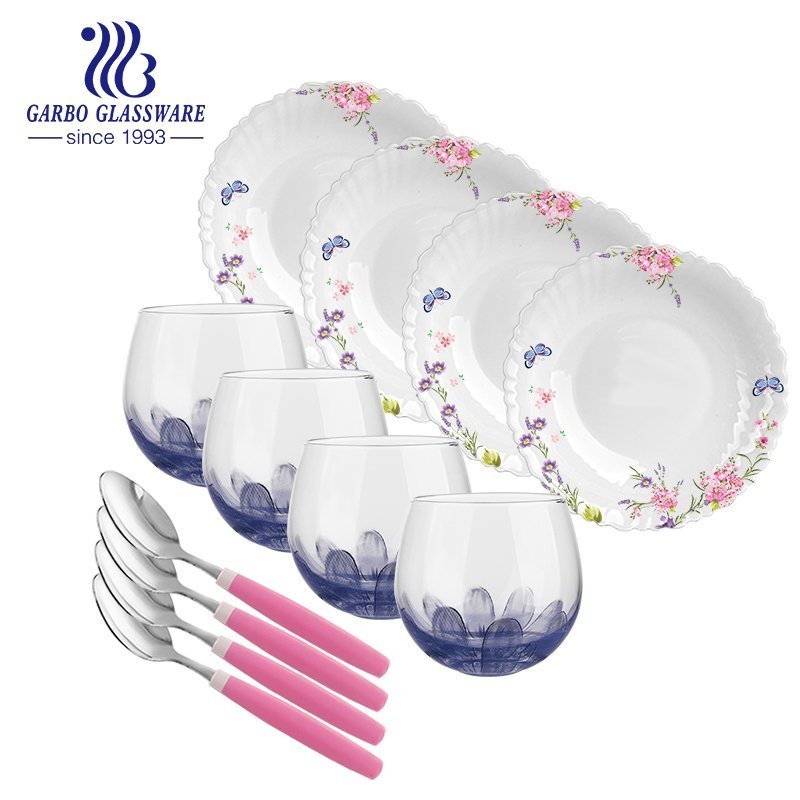 12 pieces combined opal plate set
Set includes: opal dinner plates 10.5 inch 4pieces,
dinner spoons or forks 4 pieces,
300ml glass tumblers 4 pieces
Shapes: Classical square or round dinner plate
Color: white or black
Décor: Garden, Rose, X-mas, Animal, etc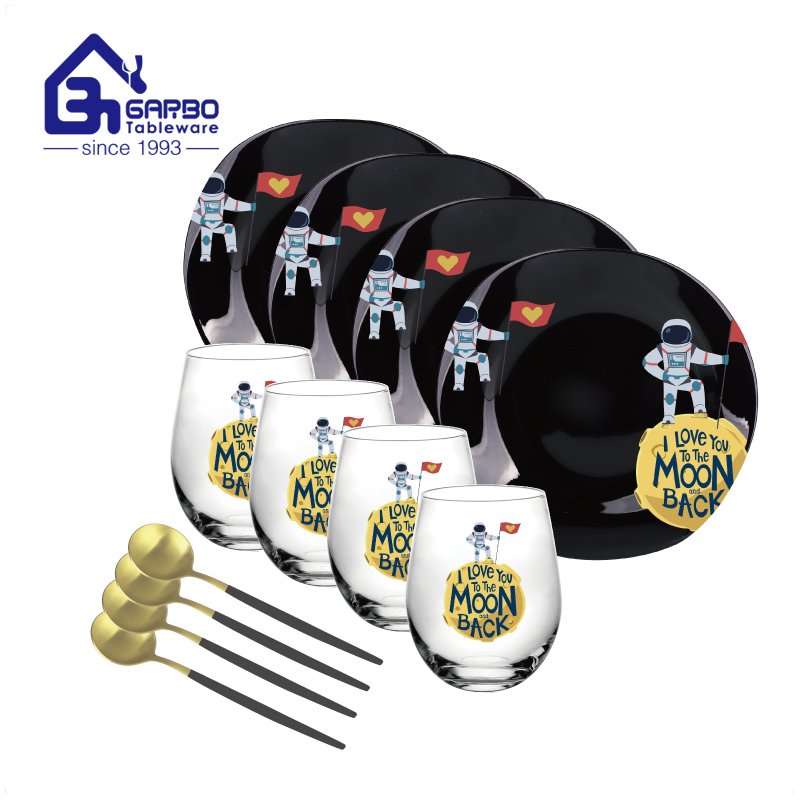 Surely there are more combined set like 24 pieces set, 36 pieces set, 72 pieces set and more, not just including plates and bowls but also all other dinnerware and glassware. The most interested thing is that Garbo accepts their customers to do DIY for the combination set. Garbo will offer you single product selection and then customers make the combination and then do the packaging in Garbo warehouse and ship to customers. It means that customers will have more options and more willingness to buy a dinner set which can be special or unique for themselves. The dinner set is not only for daily life but also can be seasonal gifts in such a DIY way. There is only Garbo who is able to assort different kinds of products for table setting and reunite them into a new and completely dinnerware set.
I think you should come and check more details with Garbo sales team and start to buy a combined dinner set.