Toaday,we will tell you some hot sale cermaic dinnerware especially for South Ameriac market.We willintroduct ceramic drinking cup,dinner plate,dinnerware set,etc for your reference.If you have any other idea and options,you can contact us to discuss together.
First, This is our economic stoneware drinking mug with classic shape,price is very competitive and quality is still pretty good.It is good for gift with unique different color glaze,which makes this ceramic mug to be work of art .And it can be a beautiful gift for home party to your friends,family,couple or classmates with custom creative print design.It can be a couple mug with strong red lips and beard for Mr. And Ms.In short,we can custom all designs for your requirement as long as you send your interested design to us for checking, we can make sample for your check first.This stoneware dirnking mug is classic model and hot sale in south america market,we load around 20-30 conatainers to south america market,so you do not need worry about selling situation.This is very competitive price for stoneware material and Garbo will offer you better price and satisfied service.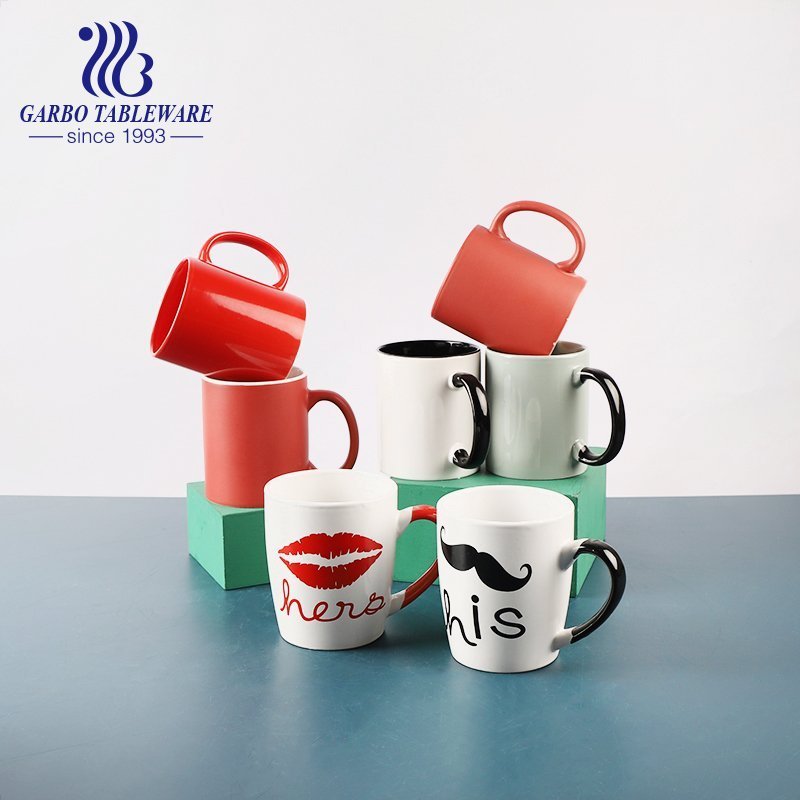 Secondly,it is our clear and print stoneware plate and bowl with different size.Big size more than 10inch is much populat and hot sale.Clear is more economic and print design is also competitive in this market.Many clients ash for it and we can mix different designs and models in a container.One container can mix around 3-6designs.And if you only want plate, it is better need 20GP because it will over weight than 26Tons.20GP can save much money for you.You can custom a dinner set with this models for selling,it is good for wholesaler.Beautiful print design makes quality looks better even stoneware materail,and price is cheaper,so it is one of our best sale products for south ameria market.There are some famous supermarket also purchased from our company.Sample is available for you to check quality and designs,quality test of product is also acceptable.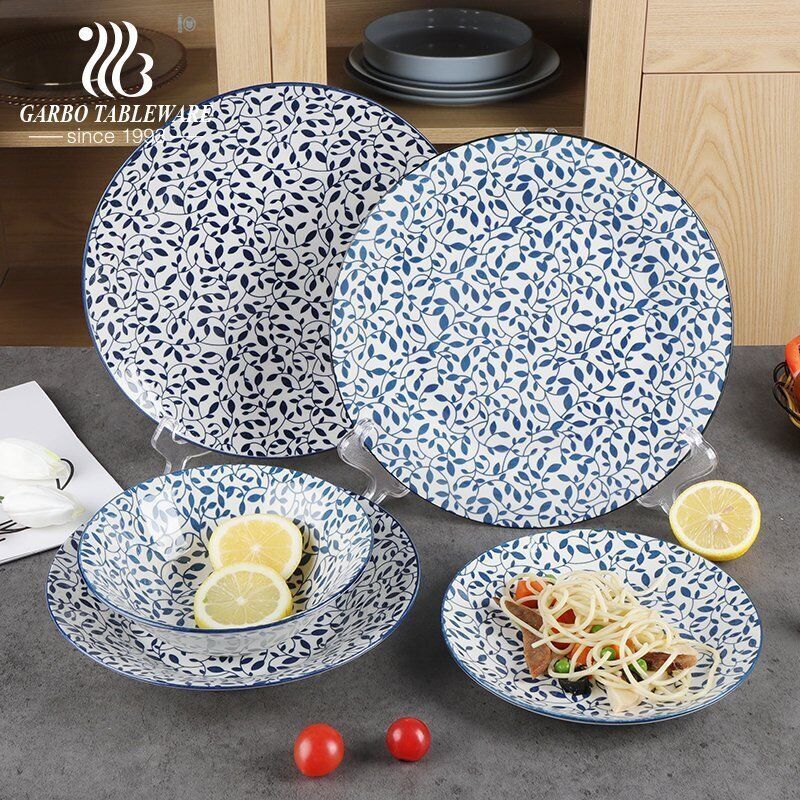 The last important hot sale items is ceramic dinner set with different quantity combination like 12pcs,16pcs,24pcs,36pac,48pcs,72pcs,etc for different family.Big quantity combination ceramic dinner set can used for big family with 18people.And as you can see,we offer too many options for you.Stoneware material or porcelain material,these two material is good for south america.If you need new bone china,we also have it for your choice.Clear white, color glaze, custom print like rainbow design is very hot sale in the market.Especially 12pcs and16pcs color glaze dinner set,we load more than 30containers to south america each month,even more than 50containers sometimes.You can check our some hot designs as below picture,we can make sure that you have seen it in your market.If you want price much competitive than others,you can accept kraft box to pack the dinner set, it is safe for delivery and also beatiful enough for market selling.Some parts of our clients ask for that package.If you want it to be gift shop selling, gift color box is your best choice.Custom your logo and company informtioan for advertising is good for marketing.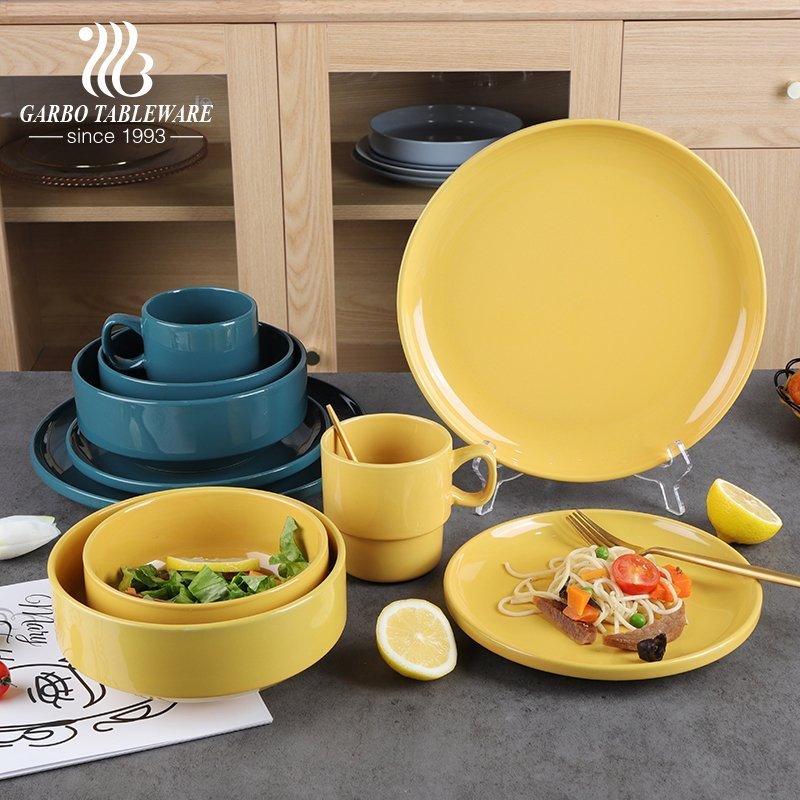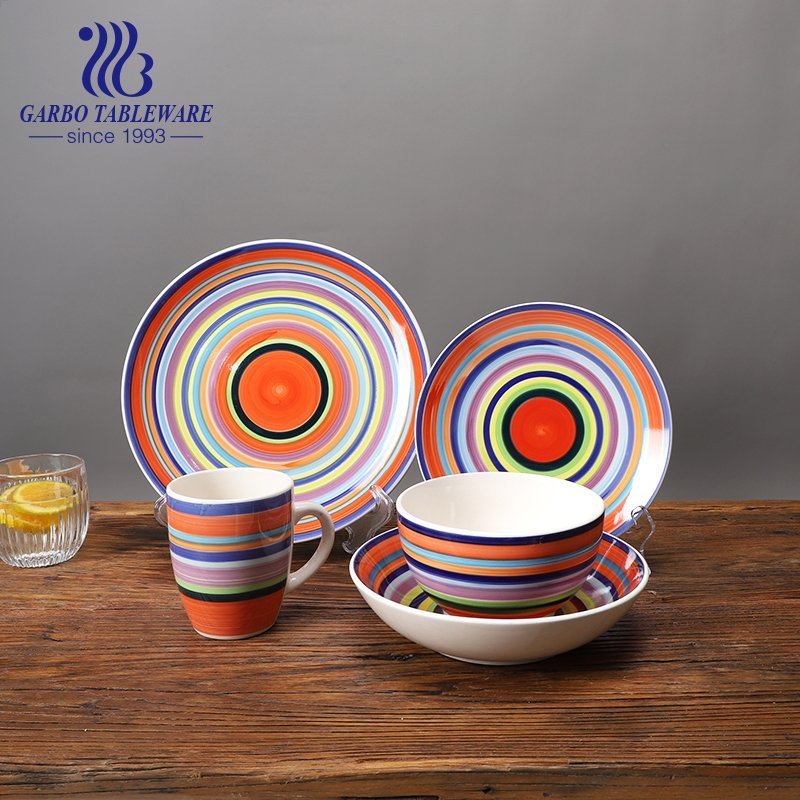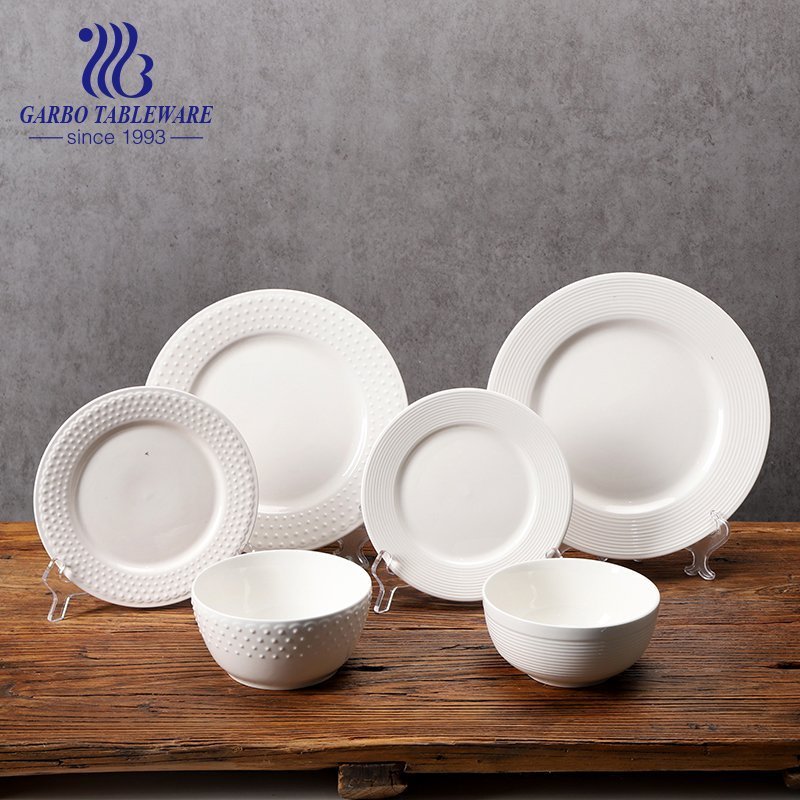 There are our parts of hot sale ceramic dinnerware for south america market for your reference,if you want more marketing informtion,pls contact us and we can recommend some competitive items with better price for you to catch win-win situation for the order cooperation.