Plastic dinnerware are usually great for all indoor and outdoor events because of the raw material is strong and durable. As we all know plastic is unbreakable and can use for a long time maybe a few years if you can use them in proper way. We can see all different kinds of plastic products from the market, like wheat straw, acrylic, melamine, polypropylene. They can be made in all shapes, sizes, styles for different occasions. And question, if you want a great housewarming party, what kind of plastic dinnerware you need? Here I would like to recommend you the melamine dinnerware.
Melamine dinnerware is BPA free and food safe, and their looking is very close to ceramic or stoneware, made them not cheap feeling. It is unbreakable and scratch resistant and always dishwasher safe. Please remember that melamine is not suitable for microwave use.
So if you want to buy all dinnerware for party and also want them for daily use, NON disposable, then you should choose melamine dinnerware.
The top 3 you must need in your party; you can buy from Garbo.
Serving bowls
Melamine bowls in different sizes for salad, fruit or other kinds of food. It is multi-functional usages at the party. With the blue & white flower designs, it is elegant and super great looking, can be part of the decoration and draws attention from all your guests. No matter if pasta, potato, green salad or fruit. It will look good to use this serving bowl. Beside, you can also use it for soup bowls for hot food. The round rim and the height bottom can be easy to hold at hand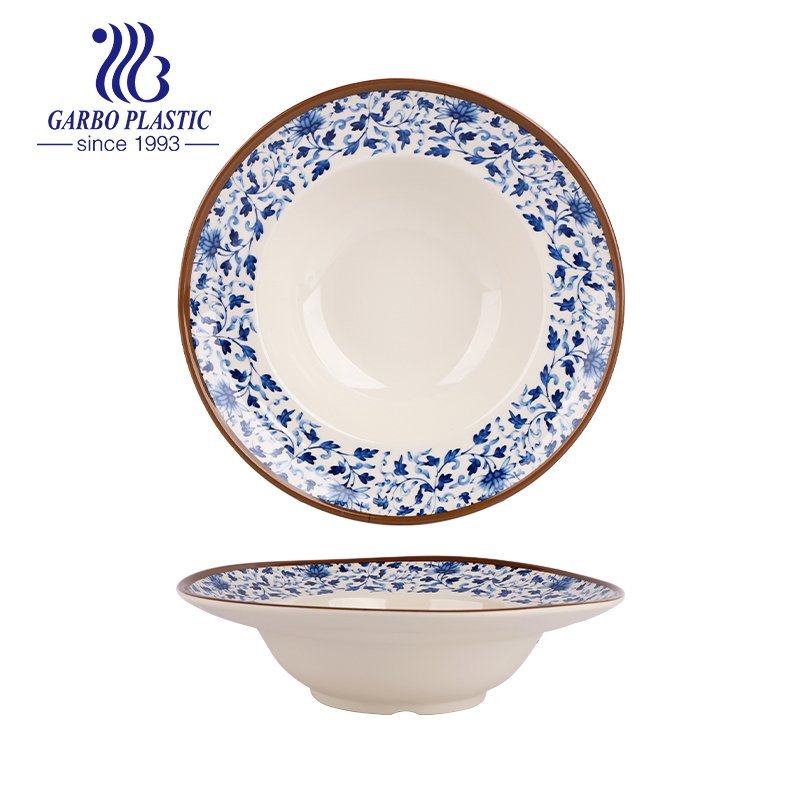 BPA free Decorative White and Blue Floral Round Shape Strong Plastic Soup Plates with width Edge
Item no: SL23015254-H1
Material: plastic
Package:  48pcs/ctn. Export safe package
Usage: pie, salad, meat, etc
Serving Platters
This style of serving plates is perfect for meal, dessert, snack or other dry foods. The beautiful blue and white flower pattern bring a classical feeling. There are plenty of shapes & sizes for platters like rectangular, oval, round with or without foot in Japanese style. You can place desserts in a neat way with this serving plate, it is art in your daily life and your guests will enjoy more.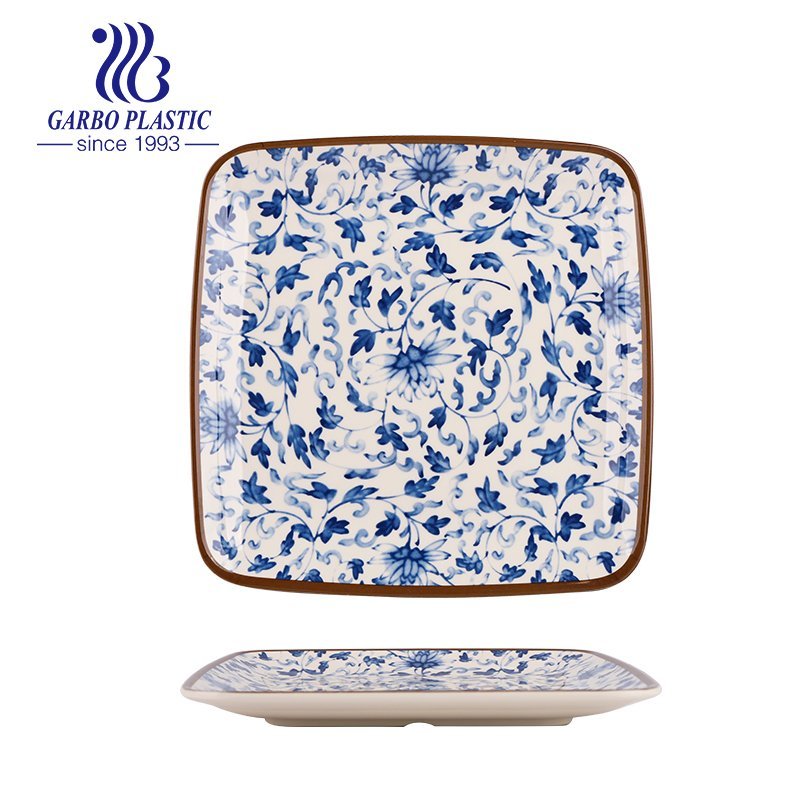 food safe and BPA free new square plastic plates for table serving, great for indoor and outdoor events
Item no: SL23011228-H1
Material: plastic
Package:  38pcs/ctn. Export safe package
Usage: pie, salad, meat, etc
Sauce dishes
Two-part or three-part sauce dishes is just right for your party, giving your guests more opportunities to choose what they need. The strong material allows them to use outside or inside party. Also they are easy to be cleaned. If you don't like the sectional dish, we can offer you other items like flower shaped dish, heart shaped dish and square dish with same blue & white flower patterns. It is great to include them and serve well in your party.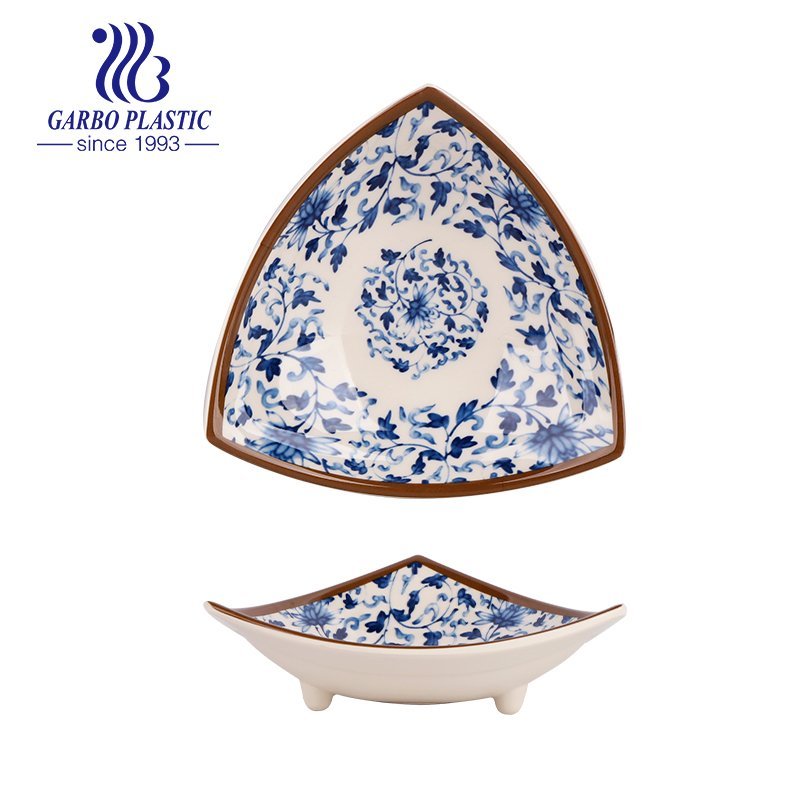 Japanese Style Durable Plastic Multipurpose Sauce Dish for Sushi Appetizer Iregular Shaped Serving Plates with Foots
Item no: SL23018140-H1
Material: plastic
Package:  78pcs/ctn. Export safe package
Usage: pie, salad, meat, etc
Surely you also need the normal dinner plates/side plates for the party. No need to worry, you can buy all dinnerware from us with same shapes, same patterns. Many different collections for your choice.