Nowadays, most people keep safe and stay at home, baking the food is the most important thing in daily life. Here we will introduce the most 5 popular and classic baking trays for you!
1) No.1 Retancgular and oval shape baking tray.
The rectangular and oval shape baking tray is the classic model, in the beginning, they are made of high-fire porcelain up to a degree 1300 ℃,with this high-temperature craft process, the baking trays are safe for preparing food and keep in the refrigerator as they can also stand low temperature. And also safe for baking foods in the microwave and oven.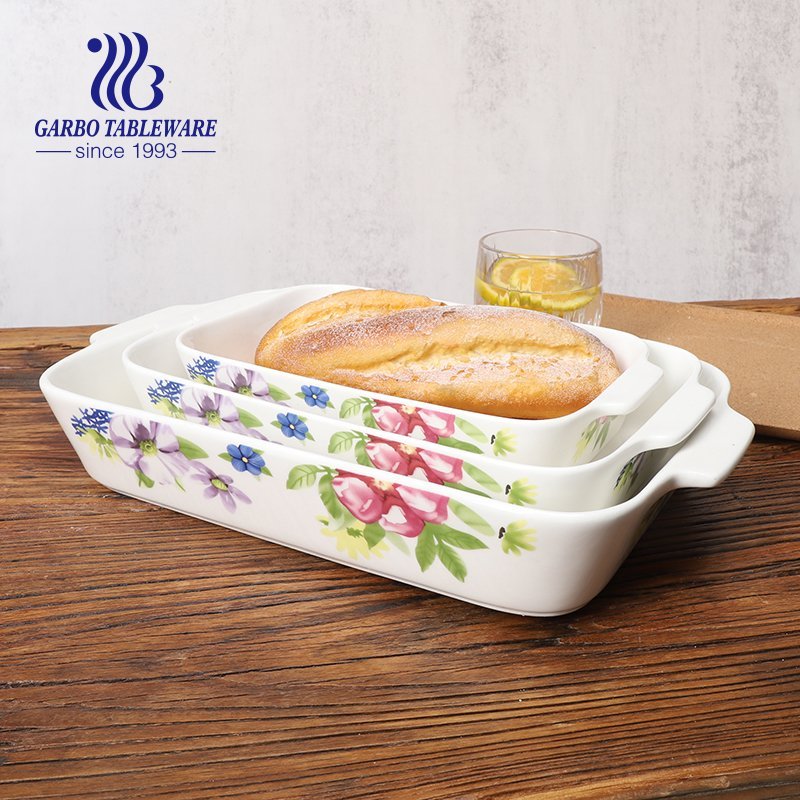 The shape rectangular and oven design for suitable all kinds of food, you can enjoy your cooking in daily life for all kinds of food, pizza, bread, pasta, lasagna, chicken, roast, beef and etc. There are also different sizes and volumes for different functions, and easily stack after use will save a lot of space for your cupboard. The handle design is also easy for you to take food from the oven to the table.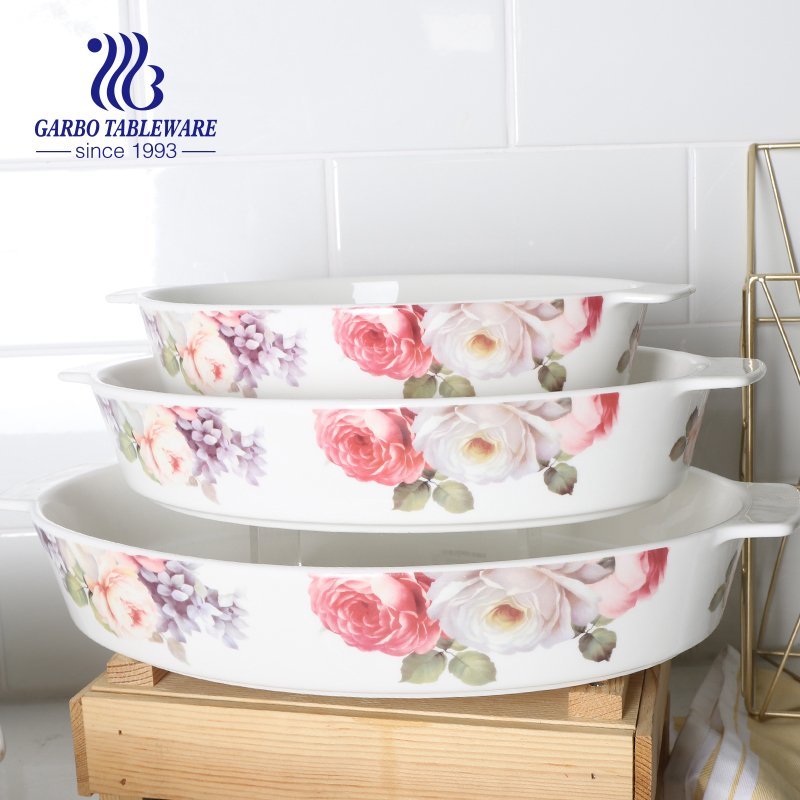 Now, these classic white baking dishes can also do a lot of decoration, which will be processed with decal, you can customized design your like pattern on it, no matter inside or outside, it will look very nice and be a good decoration for your tabletop.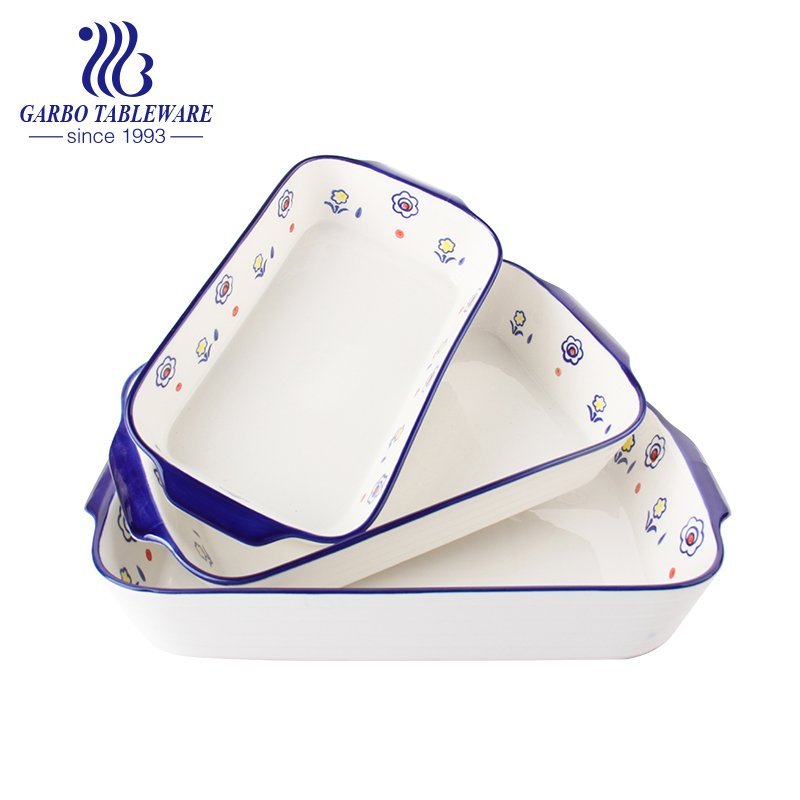 2) No.2 Color-glazed design baking dish.
Compare with the decal flower baking tray, these color-glazed baking dishes also look simple and nice. you can be made it as a single color glazed or mix color glazed. Such ad below one, there are parts of white and part of other colors, and also different colors in a set. Even they are color-glazed, but it's no need to be worried about food safety, they are made of food-grade glazed raw material and process at high temperature.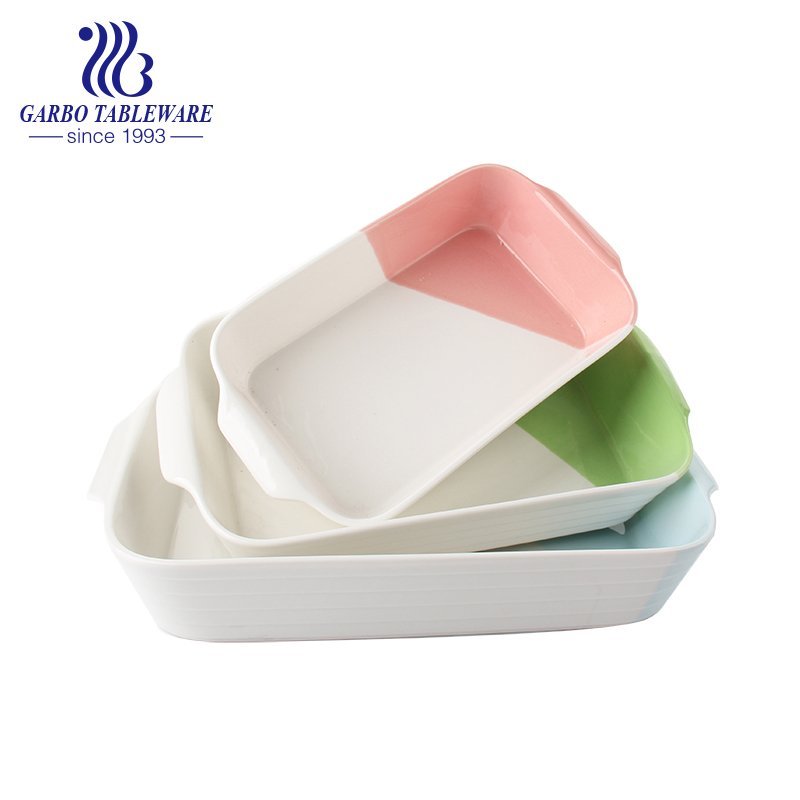 This color-glazed also customized color and with different size, you can choose it if you are serving a different theme dinner. The color is very easy to match with other tableware and looks nice decoration.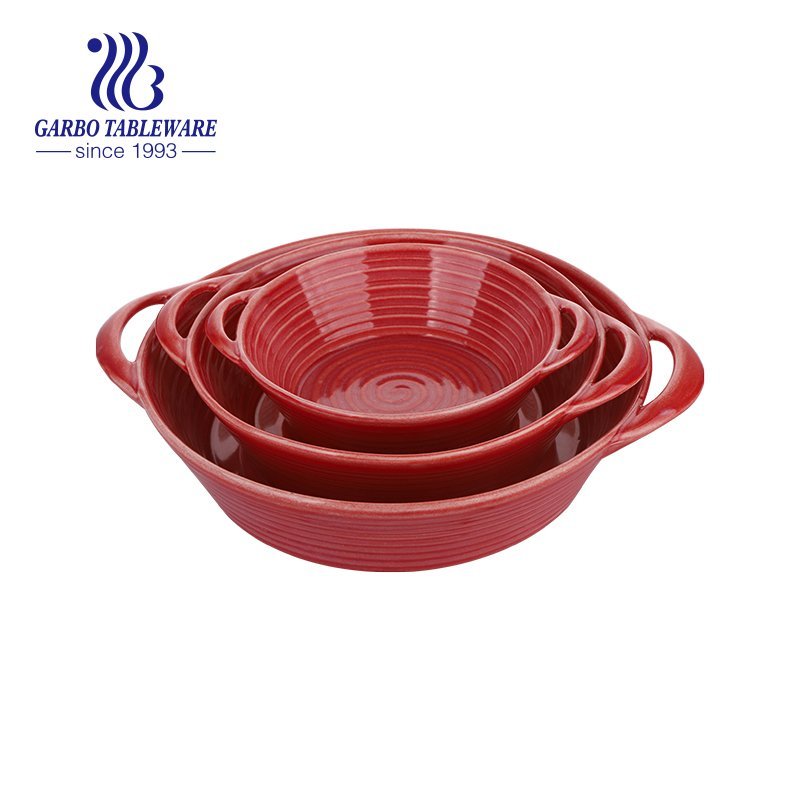 3) No.3 The Bohemia style bakeware

The bohemia-style dinnerware is also popular all the time. These designs can also move to the baking tray, the colorful bohemia design will be processed with under-glazed printing, the design will be under a clear glazed which makes it food safe and durable use.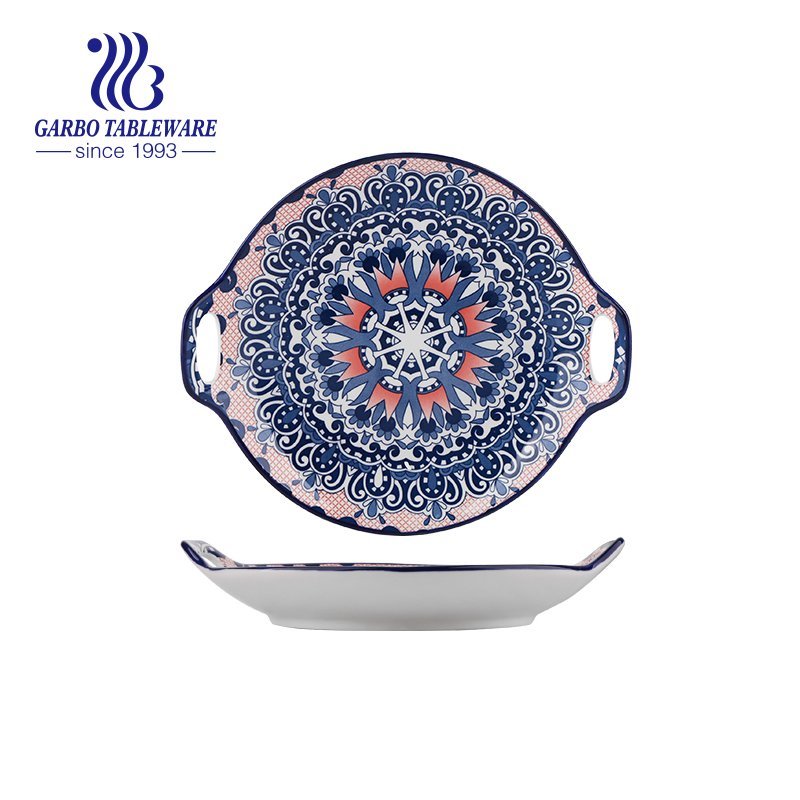 With these designs, you can easily serve a picnic outdoors, for BBQ, or serving food at festivals Christmas, Halloween, Thanksgiving, Birthday or andy special anniversary. You can also pack in a color box and as a gift for your friend or family.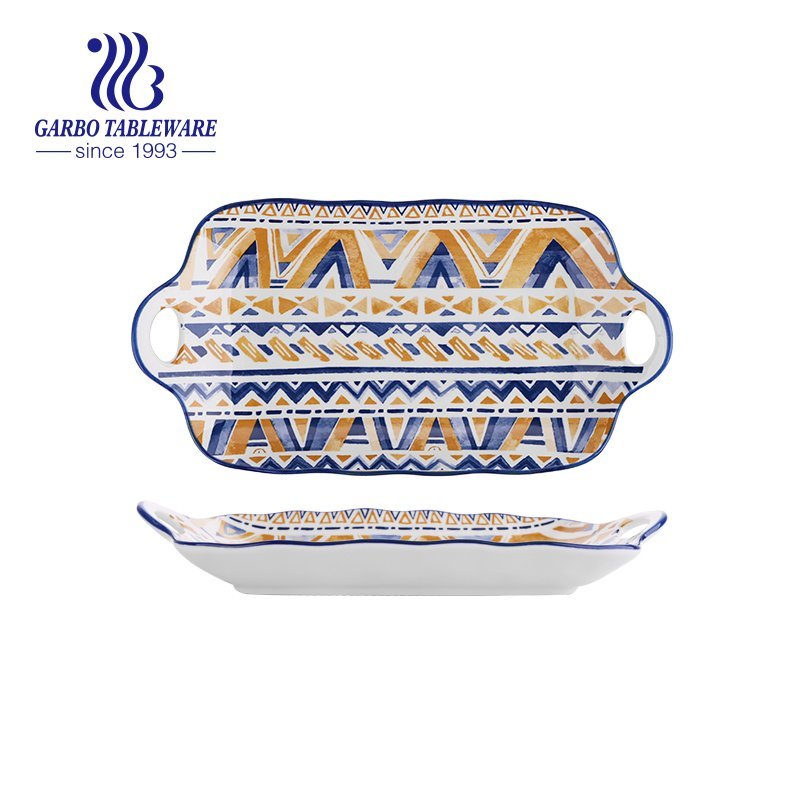 4) No.4 Small snack dish with wood handle

This small tray with a wood handle is actually not for baking, but for serving all kinds of snacks, chips and dips, there are one, two, or three-compartment allow you to mix and match with your favorite snacks and appetizers.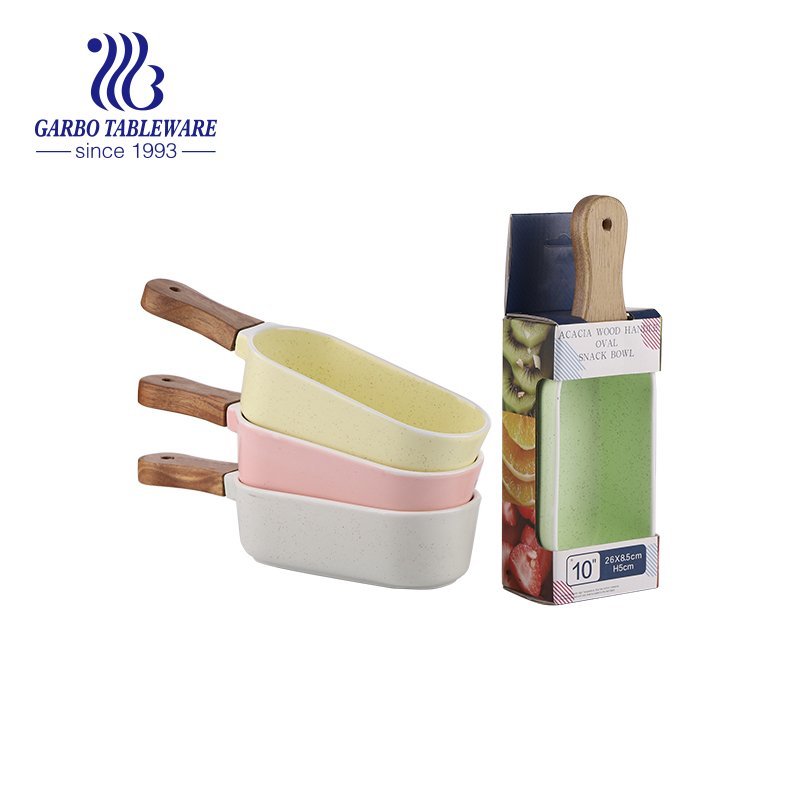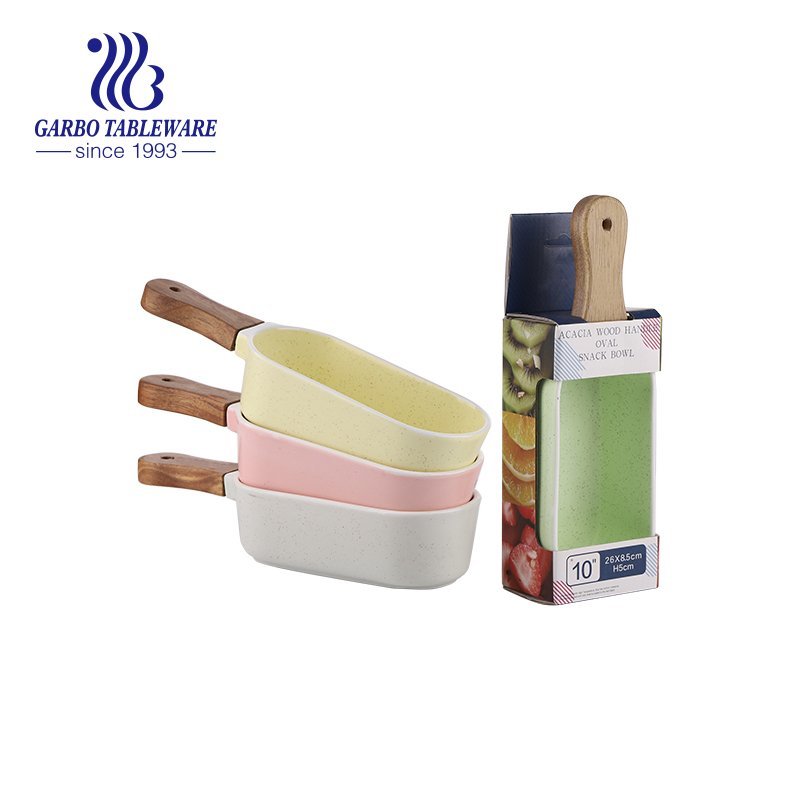 The wood handle is easy to grip and safe for serving food. there are also many colors and styles for choosing.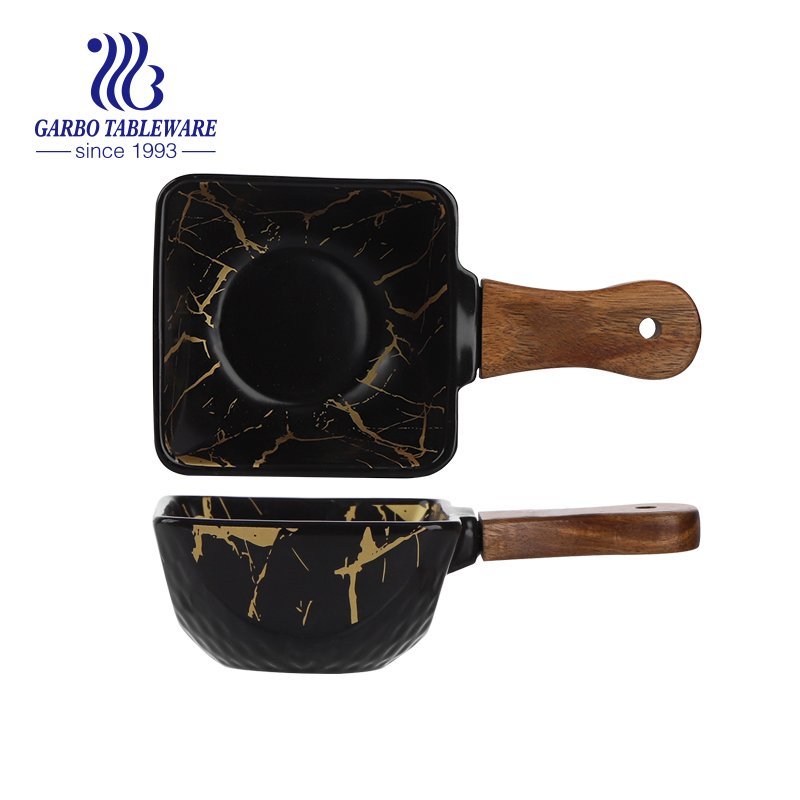 5) Lovely design shape of a baking tray

The lovely design baking tray also popular now, a leaf shape, carrot shape, rabit shape, or a bear shape, this will make you feel very good mood when baking food, and when placing the food on the table, they look very lovely.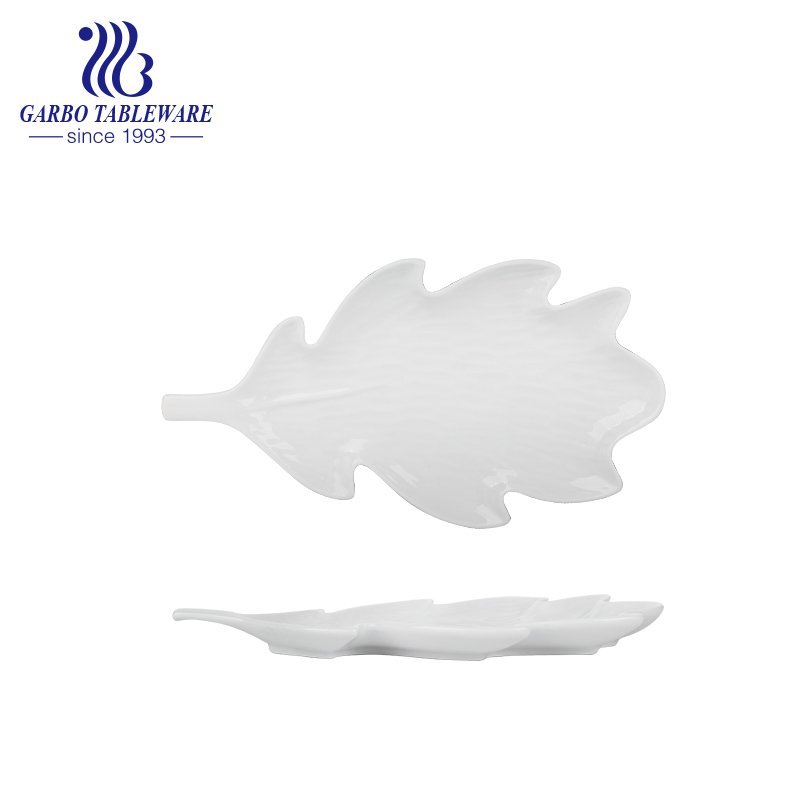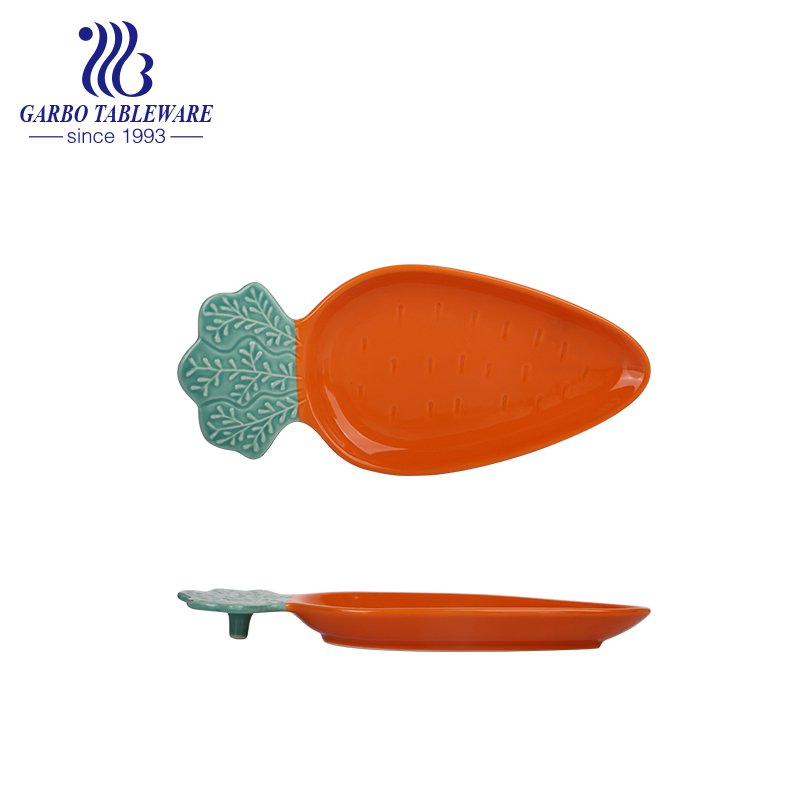 If you like any design of our balking tray, please feel free to contact us for details!