Next Monday will comes to the International Women's Day. Everyone knows it as a international festival for women. But do you know its origin? Some people think the establish of this day is for the pursuit for bread and roses, which also meant to the good economic conditions and better living environment.
So after the difficult time of pass, comes to 2021, what you will do to celebrate this day, for your wife, for your mother?
Why come to Garbo to bring the Economical and practical products to your home?
Garbo as a professional supplier of daily household items, it not only offer glassware, ceramic, flatware but also plastic. And as the strong supplier, we also have cooperated with many famous brand, such as such as Unilever, and Carrefour. You will find the products you are looking for.
Elegant Silverware Set
Do you want your dinner at home to feel more like eating at a 5 star restaurant or hotel with beautiful cutlery set? Check below pictures for your idea, elegant and durable. With beautiful pattern designs, you will have a special cutlery set.
16pcs flatware set with dinner knife, dinner fork, dinner spoon and dessert spoon, for 4 people family, and you can also make it to be 24pcs set for 6. nice idea for your table setting.
All flatware set is FDA safe, dishwasher safe. With PVD process, you will also see some shiny colors for flatware, as below picture showed.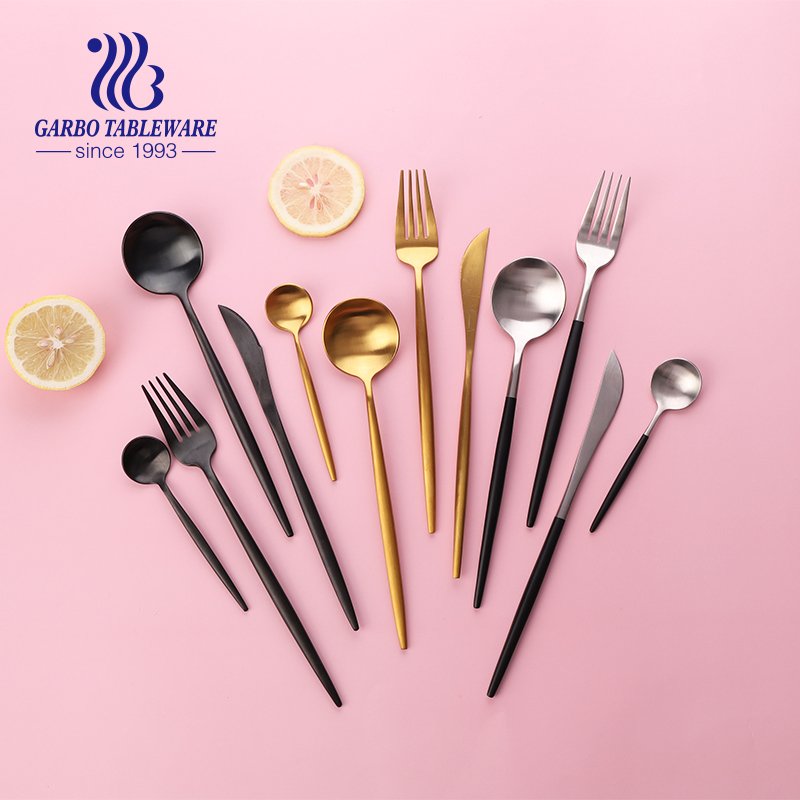 Flower design ceramic tableware
Will you bring a bunch of flowers for your wife and mother? If yes, why not check this ceramic tableware dinner set?
This whole dinner set is designed with daisy idea, designer bring it to our daily used ceramic bowl and plate, want us to love living and enjoy our life. The whole set includes dinner plate, dinner bowl, mug, platter, serving dish, candy jar and so on. They are very suitable for family gathering or parties. The navy blue color make dinner set looks more elegant.
Except daisy designs, there are also many other flower designs in our product system, welcome your enquiry.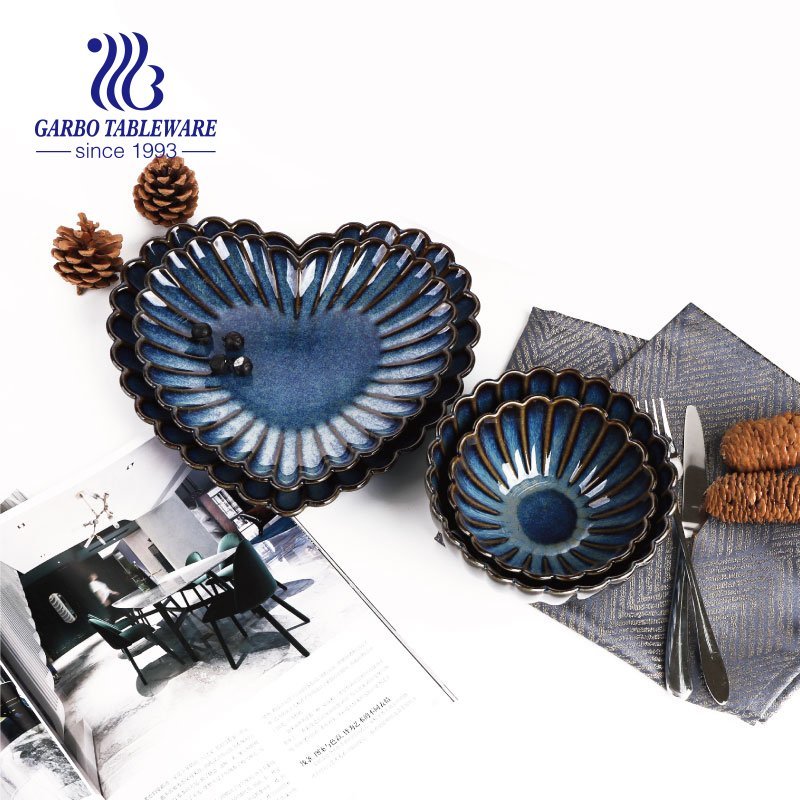 Bright durable drinking set
As you may know, all the daily household products can be made of plastics, Garbo also offer plastic items. Now, for the drinking set, I would like to recommend a new plastic material, named wheat straw plastic.
Here showed the 5pcs water drinking set, jug and mug are both made of wheat straw material, high temperature resistance, food safe and BPA free, and also environmentally friendly.
Ideal for water, coffee, tea, water, milk, juice, soda.for the jug with marked measured lines, you can clearly see how much water you need when in use; for the mug, can be stacked inside or outside the jug,perfect store the cup when not in use, save your storage space.
As picture showed, there are many colors of wheat straw material for your choice, make a rainbow for your daily drinking.