Do you have questions for what is the difference between the different raw materials of tableware?
What is the guide point for selecting the daily use tableware? Just take it easy, you can find the answer in our below raw material guide.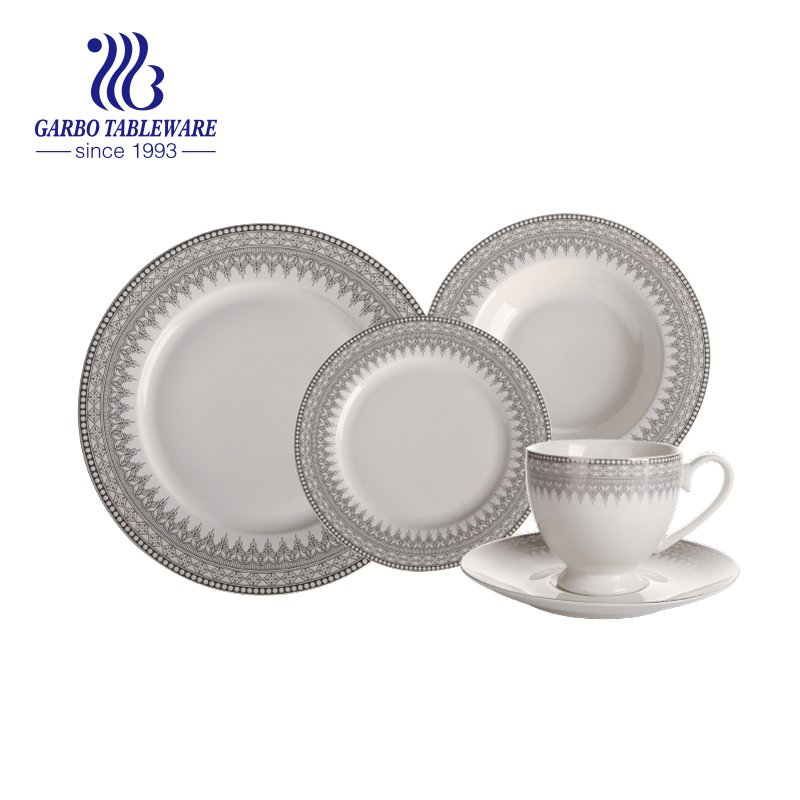 The character of New bone china tableware
New bone china raw material tableware items and dining sets are one of your choices. The new bone china tableware is thin but with a strong harness since it is made of Kaolin earth, Feldspar, calcium phosphate. New bone china tableware is with high whiteness and Translucency, which makes it durable long-lasting with lighter weight. It is microwave safe and dishwasher safe( not for with the golden rim. if with golden rim, the golden rim of new bone china tableware lasts a long time with handwashing).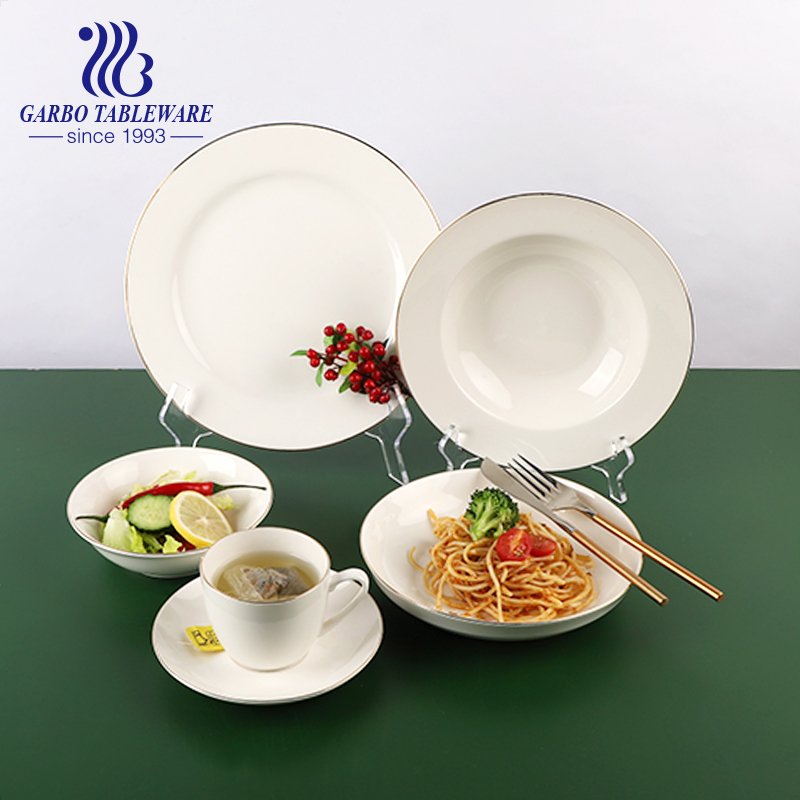 Below is one of the new bone china dinner sets for you.
This 20pcs new bone china dinner set is combined with a decal design with the flower decals, more vivid and attractive for tableware decoration.
Perfect for Daily Use & Scratch Resistant &Durable &Long Lasting. You can't find any scratches after using your forks or knives.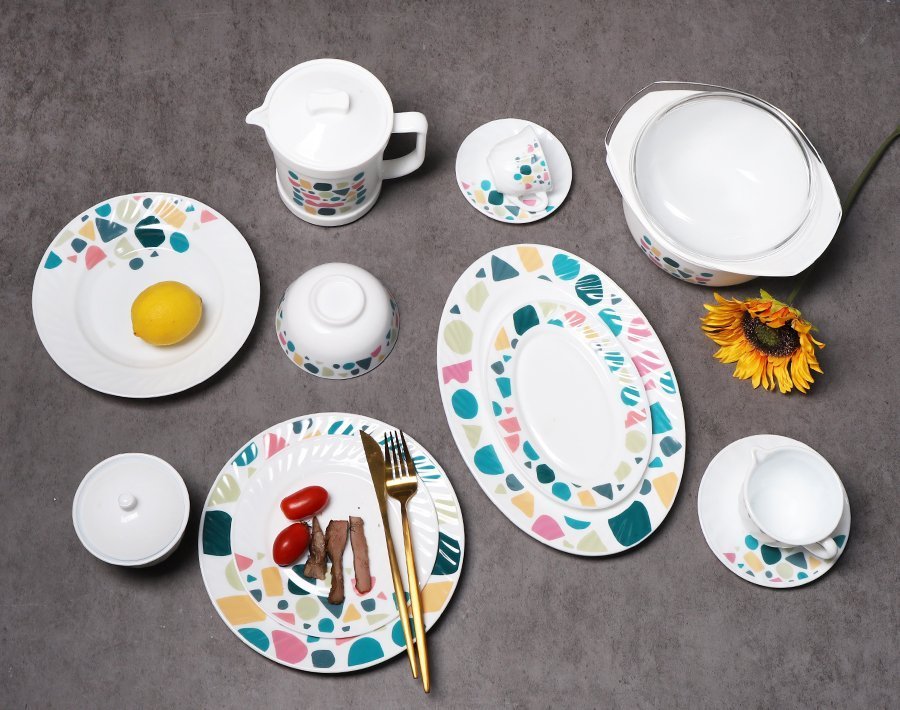 The character of opal glassware tableware
When it comes to the opal glassware tableware, it is with a more favorable price but with a similar character to the new bone china tableware. The opal glassware quality can meet the food-grade standard, healthier. Our opal glassware tableware has white and black classic color. The white or black opal glassware tableware can almost be the background and match any food. If you feel it is so boring, adding color to your tableware is acceptable.
You can add your brand logos or special new design colorful decals to the opal glassware tableware surface. The opal glassware tableware is a warm welcome by our supermarket and chain stores and other wholesale clients. Below are our popular items for you. 33pcs or 58pcs black opal glassware no decoration and with decoration is popular in India, Middle East zone, Palestine, Egypt…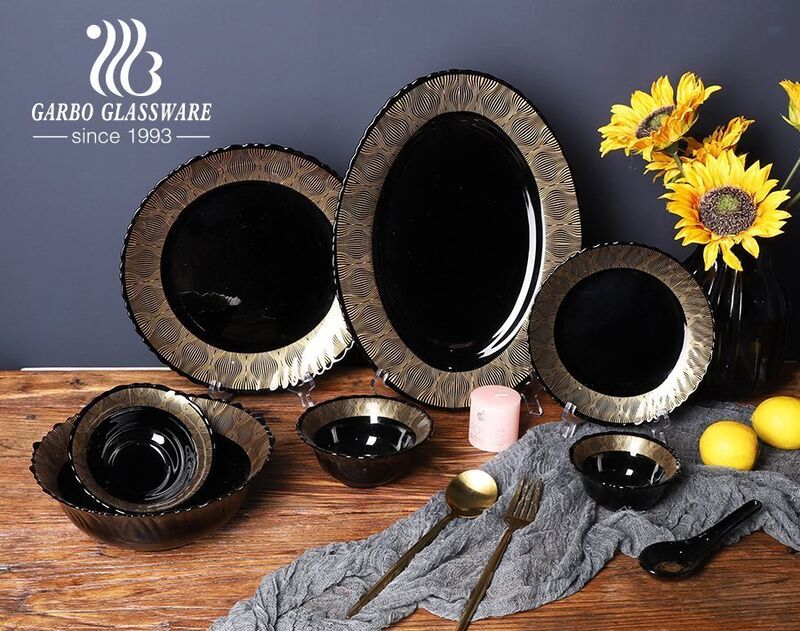 The character of stoneware tableware
Our stoneware tableware is a new generation of pot material that is non-stick, lead-free, non-toxic, harmless, and not easy to wear after being processed by advanced nanotechnology and fired at a specific high temperature (1300°C) and cooled repeatedly. The stoneware tableware is with the understated simplicity color and under glazed and matt polishing and you can find it with the rustic texture. The stoneware tableware is dishwasher safe and microwave safe.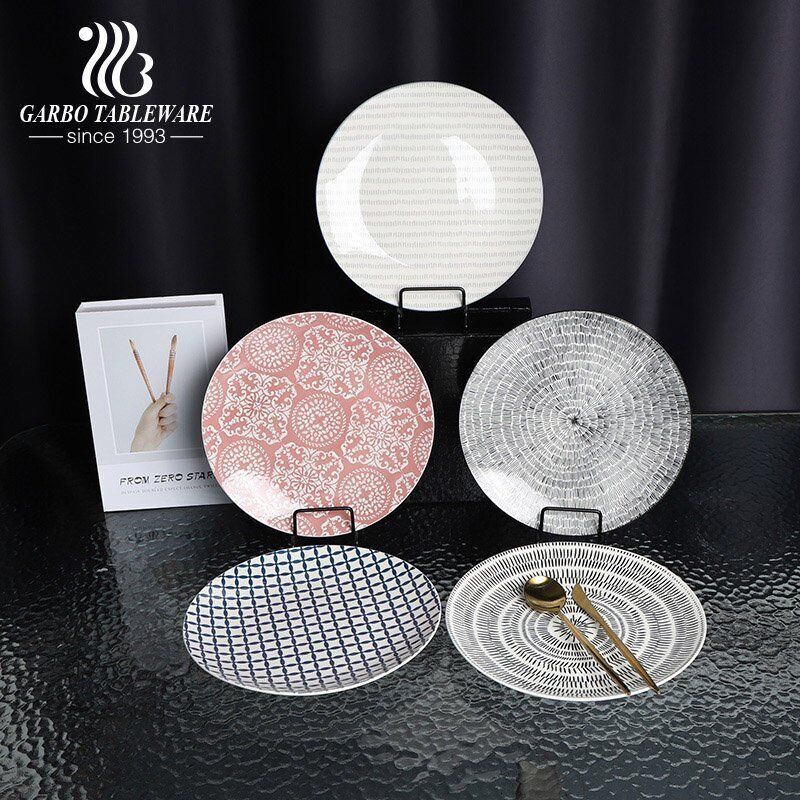 The stoneware tableware with more favorable price than the new bone china tableware, it can be a rainbow and lighten your table. You can choose the below rainbow series hand painting stoneware as your promotional gift items. Different colors and combinations for your choice. Last but not least, the packing for the tableware can be custom-made. Our standard packing is bulk packing or custom packings such as the color box, gift box, and mailbox with a custom logo and pictures.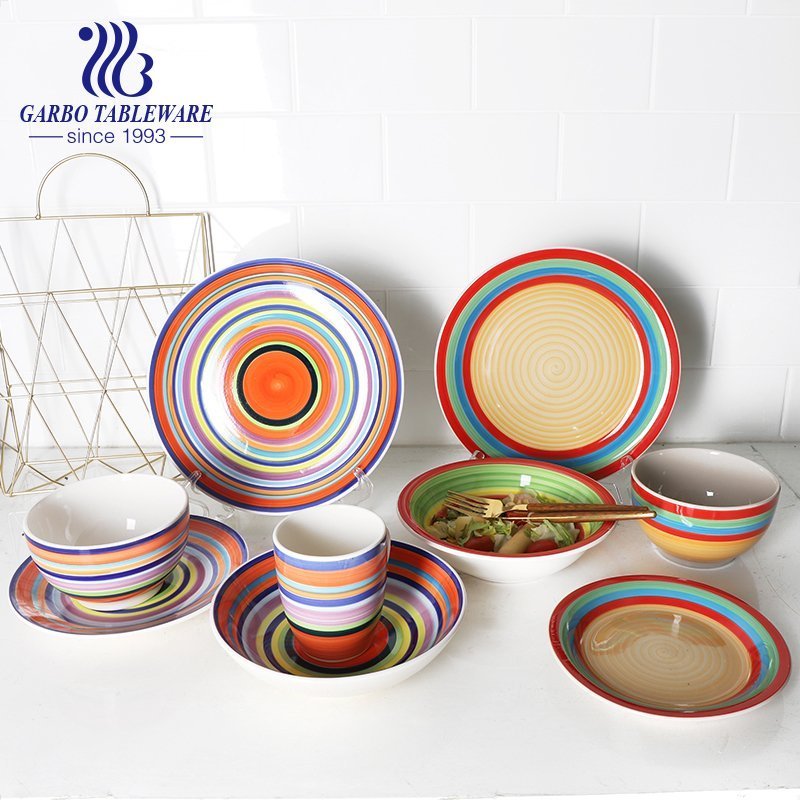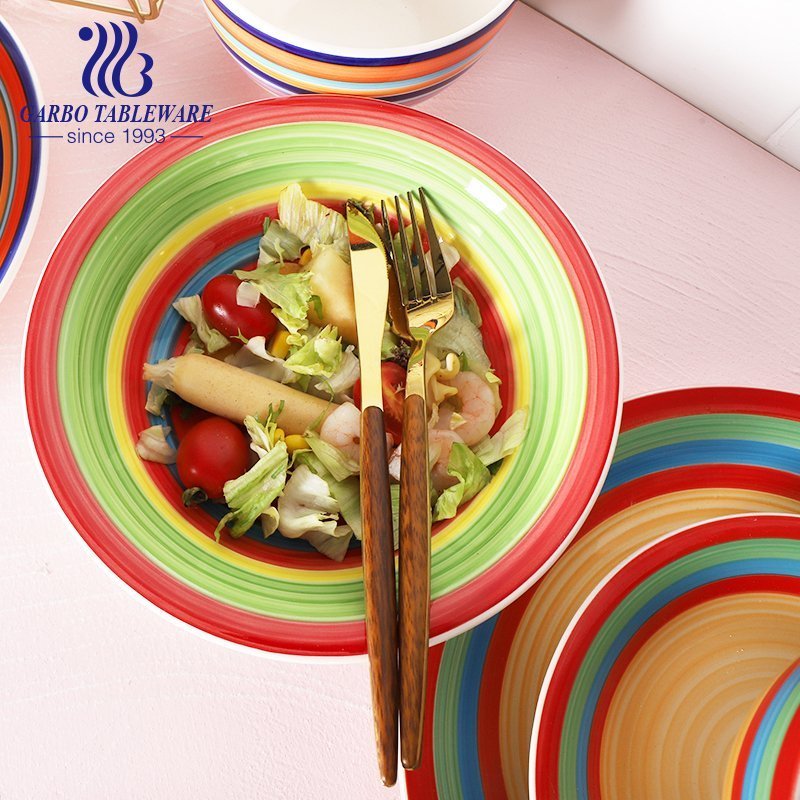 custom design and size are acceptable
The customized plate dinner set is made of food-grade raw material. Quality can reach standards of the SGS, LFGB, EU, DGCCR…OEM &ODM design is available.
We, Garbo Tableware, have a professional sales team to support you. For more details, you can contact us directly, we are always here for help.