The commonly used tableware materials are plastic, wood, stainless steel, ceramic and so on. Plastic tableware is unhealthy, so it is not recommended for long-term use. Wooden tableware is beautiful, but long-term use will also produce bacteria. Ceramic tableware is very good, high-quality and cheap, but it is fragile. We recommend stainless steel tableware, high-end atmosphere. Beautiful and clean, and harmless to human body.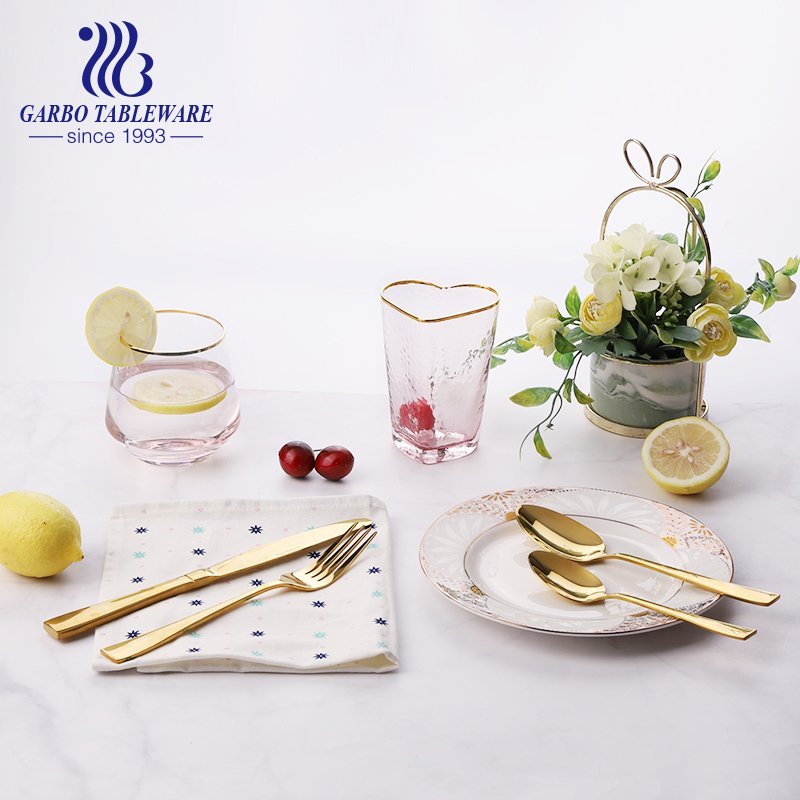 Nowadays, more and more people use stainless steel tableware, mainly because she has a lot of them, and various materials can be selected, including 304.430.402, etc. People can buy different materials according to their needs and budget. In addition, the biggest advantage of stainless steel tableware is that it will not rust. As long as you maintain it well, you can use stainless steel tableware for 10 to 20 years without any problem. In addition, this material is harmless to the human body and can pass this food-grade certification.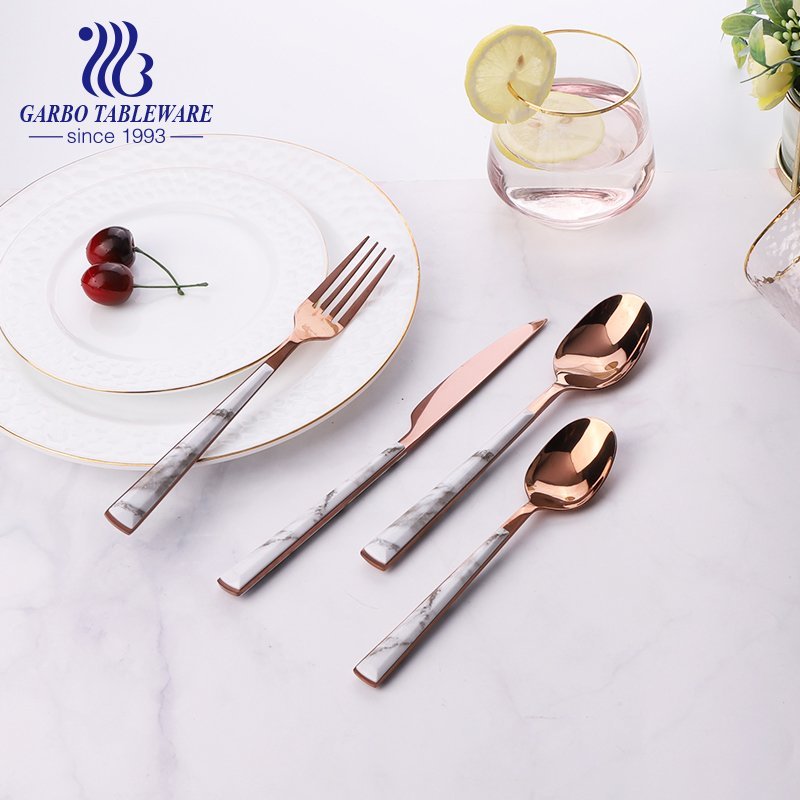 The most important thing is that the surface of stainless steel tableware is smooth and polished very well, so it looks particularly high-end atmosphere. Many European and American countries like to use stainless steel tableware, including weddings, hotels, restaurants and homes.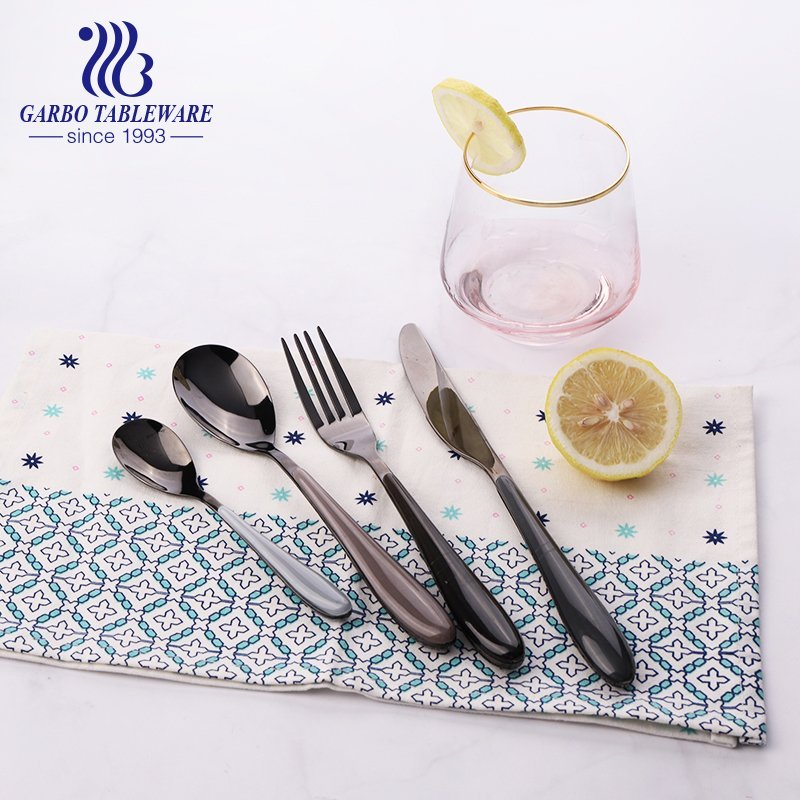 So do you know how to maintain and clean stainless steel tableware?
1. If you want to better extend the service life of stainless steel tableware, the cleaned tableware can be coated with a thin layer of vegetable oil and then dried, which can better protect the oxide film on the surface of the stainless steel tableware. damage.
2. The cleaned stainless steel tableware needs to be wiped or dried in time.
3. The stainless steel tableware after the meal should be cleaned in time, because acidic and alkaline food residues will corrode the oxide film on its surface, which will cause rust.
4. Do not let the stainless steel tableware soak in water for a long time, otherwise the smooth surface of the tableware will become dim and lose its luster.
5. Do not use steel wire to clear the surface of stainless steel knives and forks, which are easy to leave marks. We need to wipe them with a soft cloth.
6. Stainless steel tableware that has been used for a long time will have something similar to rust in brown. At this time, we can wipe it with white vinegar to return to the original smooth tableware.
If you have a better way to maintain and clean stainless steel tableware, please leave a comment, and welcome everyone to buy products in our shop.