Pizza is a beloved food all around the world, and with so many different toppings and crust styles, there's something for everyone. But one thing that can't be overlooked is the importance of having the right tools to slice and serve your pizza. A stainless steel pizza cutter is an essential tool for any pizza lover, but with so many different options on the market, it can be hard to know which one to choose. In this article, we'll discuss how to choose the right stainless steel pizza cutter for your needs.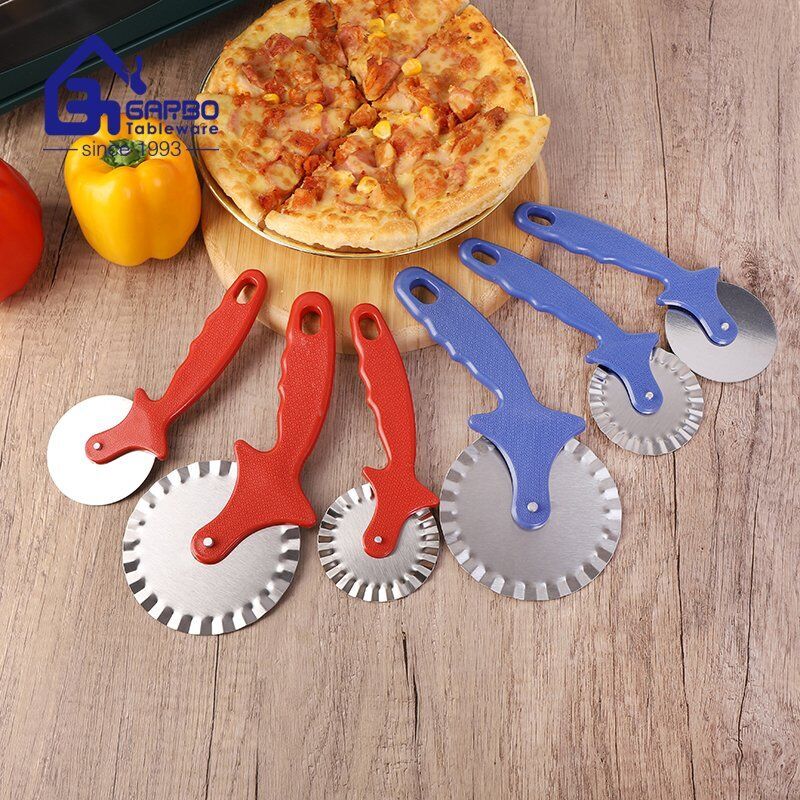 1.Consider the Blade Size
The size of the blade on your pizza cutter can make a big difference in how easy it is to slice through your pizza. A larger blade will make it easier to cut through thicker crusts or loaded pizzas with lots of toppings. However, a smaller blade may be easier to maneuver and allow for more precise cuts.
When considering blade size, also think about the size of the pizzas you typically make. If you only make personal-sized pizzas, a smaller blade may be sufficient. But if you often make larger pizzas, a larger blade may be necessary to cut through the thicker crust and toppings.
2.Look for a Sharp Blade
A dull pizza cutter blade can make cutting through your pizza a frustrating experience. Look for a stainless steel pizza cutter with a sharp blade that will slice through your pizza with ease. A sharp blade will not only make cutting easier, but it will also reduce the risk of crushing or tearing your pizza.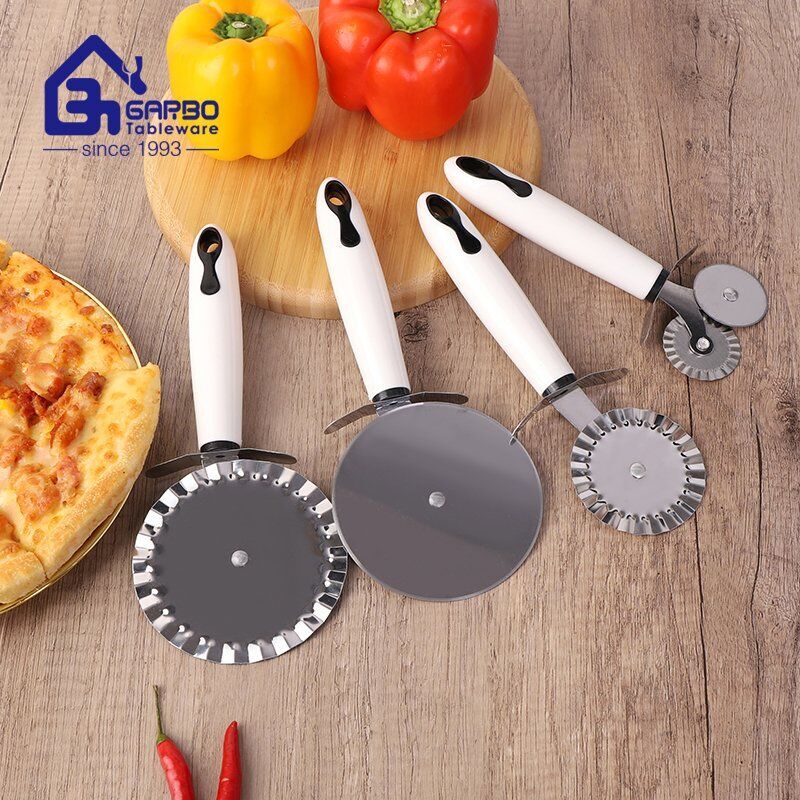 3.Check the Handle
The handle on your pizza cutter is an important consideration, as it can affect your comfort and grip while using the tool. Look for a handle that is comfortable to hold and provides a secure grip. Some pizza cutters feature ergonomic handles that are designed to fit comfortably in your hand and reduce hand fatigue.
It's also important to consider the material of the handle. Some pizza cutters have plastic handles, which can be lightweight and easy to grip. However, plastic handles may not be as durable as other materials and may be prone to cracking or breaking over time. Stainless steel handles are a popular choice for pizza cutters, as they are sturdy and long-lasting.
4.Decide on a Style
Stainless steel pizza cutters come in a variety of styles, from traditional wheel cutters to rocking blades. Wheel cutters are the most common style and work by rolling a circular blade across the pizza to cut it into slices. Rocking blades, on the other hand, feature a curved blade that rocks back and forth to cut through the pizza.
There are also specialty pizza cutters designed for specific types of pizza, such as deep dish or Chicago-style pizza. Consider the types of pizza you typically make and choose a pizza cutter that is designed to handle those types of pizza.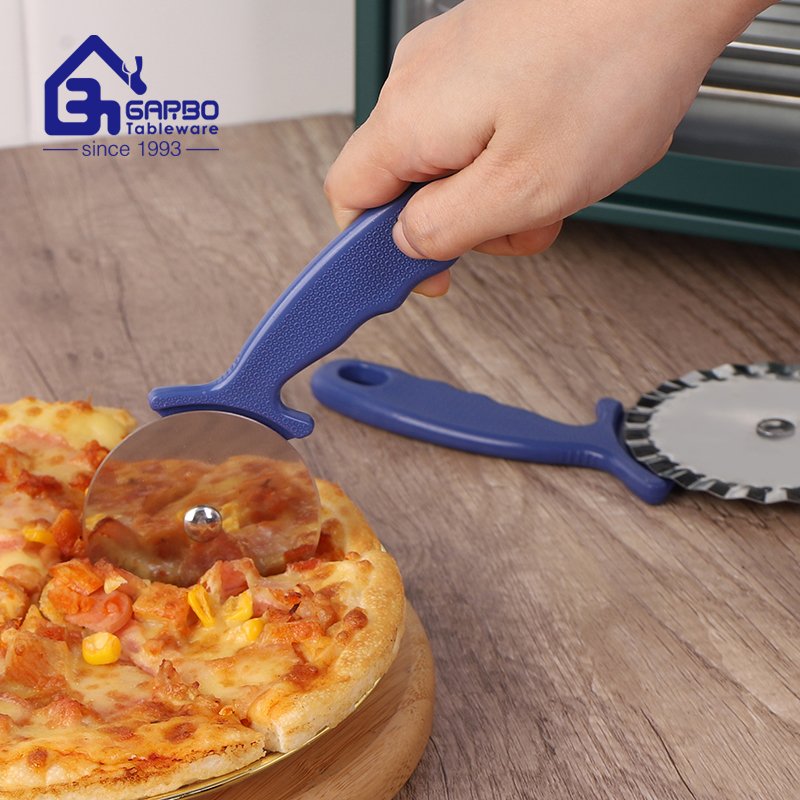 5.Consider Durability
A stainless steel pizza cutter is an investment, and you want to make sure it will last for years to come. Look for a pizza cutter that is made with high-quality materials and is built to last. Stainless steel blades are durable and resistant to rust and corrosion, making them a popular choice for pizza cutters.
It's also important to consider how easy the pizza cutter is to clean. Look for a pizza cutter that can be easily disassembled for cleaning, as this will make it easier to remove any food particles or debris that may get stuck in the blade.
6.Think About Storage
Storing your pizza cutter is also an important consideration. Some pizza cutters come with storage cases or sheaths to protect the blade when not in use. Others may have built-in storage features, such as hooks or magnets, that allow you to store the pizza cutter conveniently.If you have limited storage space in your kitchen, consider a pizza cutter that is compact and easy to store.