Ceramic mug is a drinking cup with handle made of ceramics for drinking wine, water, tea, etc. The so-called "ceramic" is a form of clay made of clay or other inorganic non-metallic materials, processed by molding, and other processes to decorate and protect the walls and floors of buildings. After drying, it is heated to a certain degree to harden it and no longer dissolve in water. The creative ceramic water cup is to add more creative patterns or special shapes to the shape of the cup body through special craftsmanship and not limited to the usual production methods. The pattern on the cup body can be painted what you like. It can be a couple photo or it can be It is an animated character of cuteness, and these are all your own creative ideas.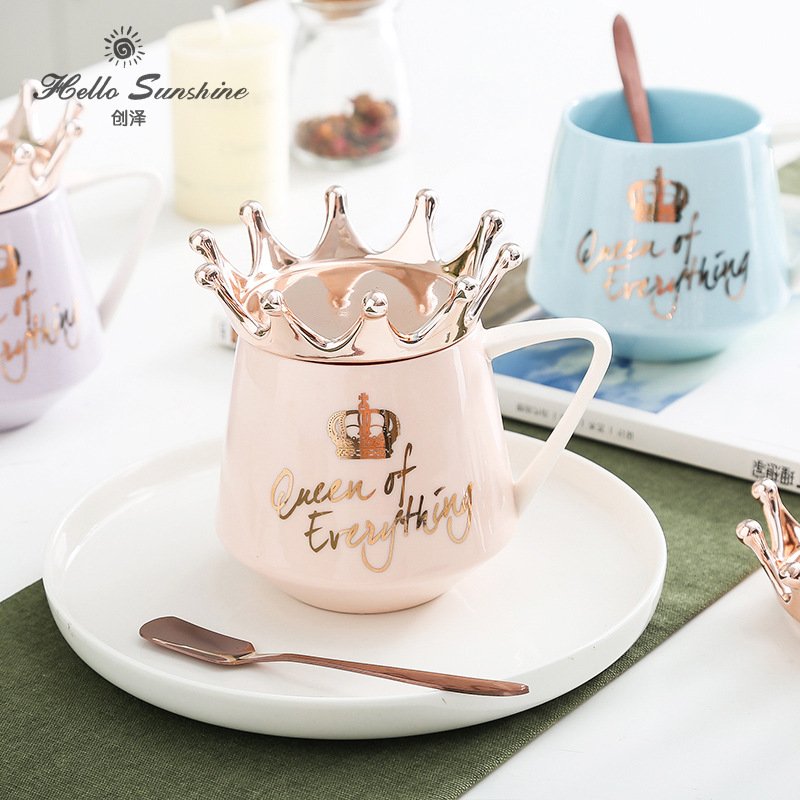 Product Description
All cups are exported first-class ceramic cups.
Creative cup styles are classified according to their uses: music ceramic cups, color-changing ceramic cups, coffee cups, tea cups, advertising cups, gift cups, lovers cups, mugs, inner color cups, coated cups, and side color cups , Color-changing cup, bone china cup, milk cup, wide mouth cup, waist drum cup, full color cup, zodiac cup, special-shaped cup, cartoon cup, children cup, etc. The specific styles can be found on the company's website, which can be based on customers' own needs Choose your own creative cup products.
Creative cups are divided into stoneware cups, white porcelain cups, strengthened porcelain cups, bone china cups, etc. according to their materials.
The painting of creative cups can be painted as you like. This is the testimony of your friendship. All cups are first-class ceramic cups.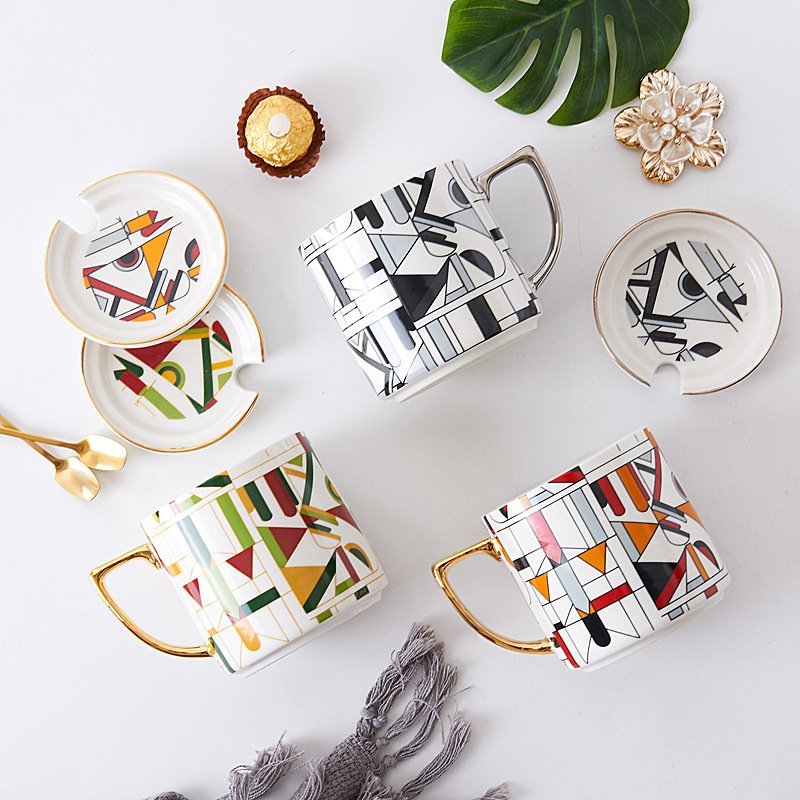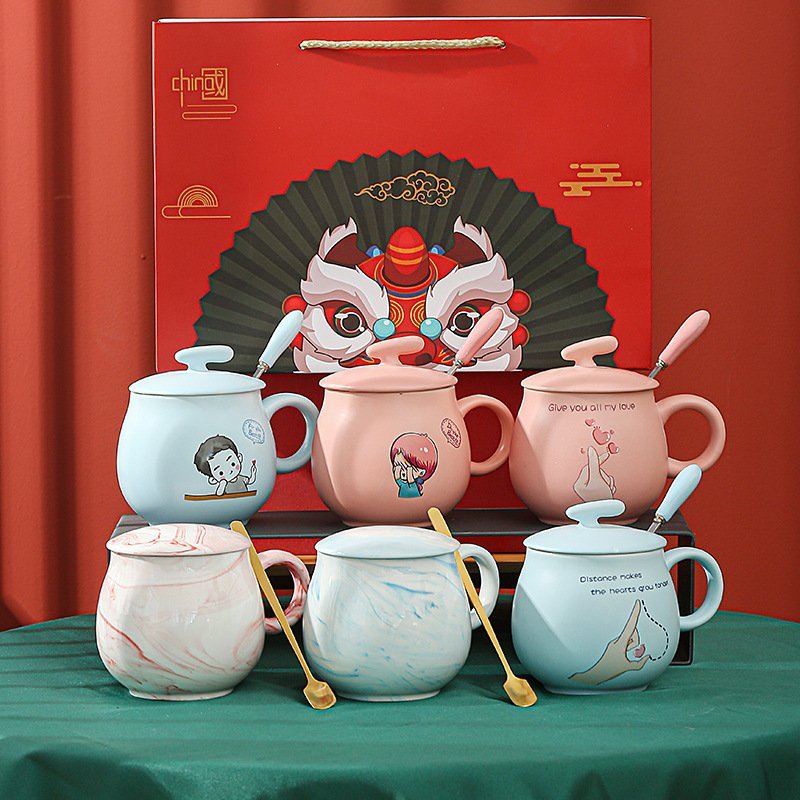 Products Features
1.Novel style and elegant style: Nowadays, people's life style is becoming more and more fashionable, and ordinary ceramic products are difficult to be accepted and recognized by sellers.
Suitable for giving away as a gift.
High frequency of use and endurable for daily drinking.
Adapt to a wide range of people: adapt to any occasion and any audience.
Use and advantage
1.Large advertising area for creative cups: freely print slogans on the cups! (Large printable area)
2.High frequency of use of creative cups: Live with the owner every day, and the advertisement is vivid!
3.Creative cups are more mobile: a more flexible mobile advertising carrier in daily life!
4.There are many people using creative cups: suitable gifts for any venue and crowd!
5.The creative cup has a long service life: there is no use loss! Let the brand stick to the end!
6.Creative cups are used as corporate promotional items or gifts, ceramic cups are cheap, and logos, phone numbers, addresses, pictures of related products and other information can be printed on the cups!
7.The daily necessities with a high usage rate of creative cups are also a mobile advertising carrier! There is no limit to the distribution target and suitable places (office or home)!
8.Use of creative cups: corporate anniversary promotion, holiday gift distribution, event souvenirs, conferences, real estate opening, etc.
9.Easy to wash and keep clean. The glaze is bright and delicate, easy to wash away after use.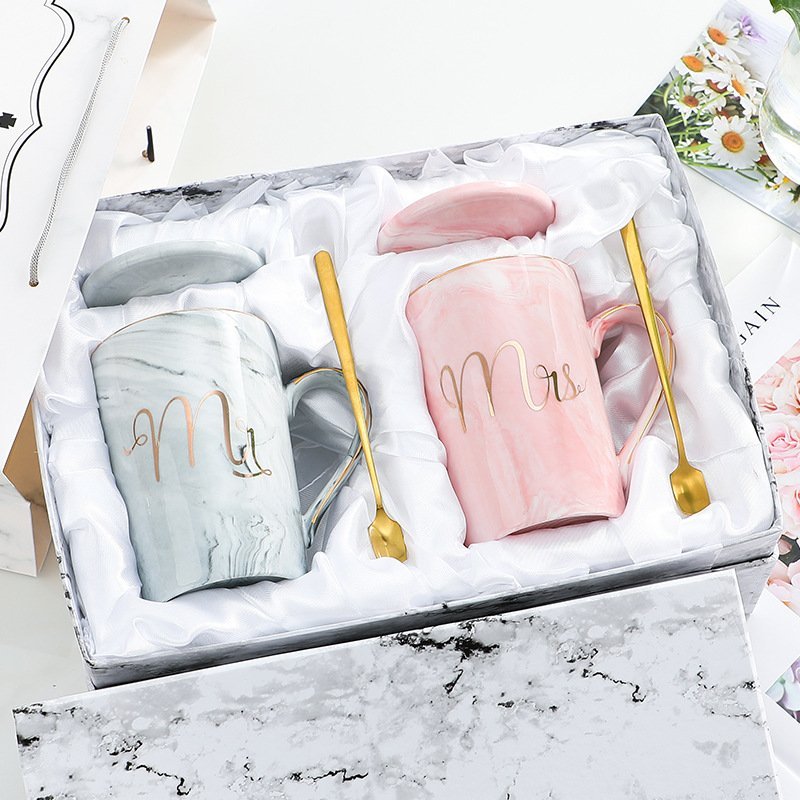 We have a 15000square meters warehouse and more than 1500 square meters office with five big showrooms in Guangzhou.You can check thousands of samples quality in our showrooms because we have enlarged our production line with different items for clients to enlarge the market selling.You can trust us after you check our website and office and samples of our showrooms.