Stainless steel cutlery has a long history, they have many advantages such as durability, easy cleaning, corrosion resistance and so on.
Different members of each family can have different stainless steel cutlery. Use exquisite tableware, enjoy wonderful dining moments. So it will make life more interesting. Stylish appearance items make ordinary life more interesting.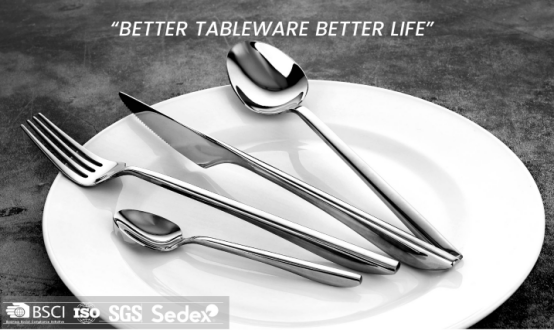 Each product is carefully polished. They have a premium texture.
Stainless steel dishes have different polishing treatments. After polishing and edge grinding, the product is safe and does not scratch your hands. Such as machine polishing, mirror polishing, hand polishing, matte polishing, etc. Among them, matte polishing is also called matte polishing. Such polishing is delicate and moist, with advanced taste and style.
Stainless steel tableware comes in many different materials. Such as 13/0, 18/0, 18/10, 18/8, 13/2, etc.
Post-processing of stainless steel tableware
There are mainly four kinds: titanium plating (PVD), spray paint, laser, sandblasting.
Titanium plating (PVD): The materials used in vacuum plating are environmentally friendly. The product uses titanium alloy and food grade tested.
Painting: There are many different colors. Surface appears to have the effect of vacuum plating. But the surface has obvious bumps.
Laser: There are only black and white. There is a slight bump on the surface. The process is relatively simple, and it is the use of computer to make patterns. Put the product into the bag first. And then print the laser LOGO or pattern on the product through a laser machine.
Sandblasting: After polishing, enter the machine for sandblasting. The operation process is the same as painting.
5 Best-Selling Stainless Steel Cutlery Sets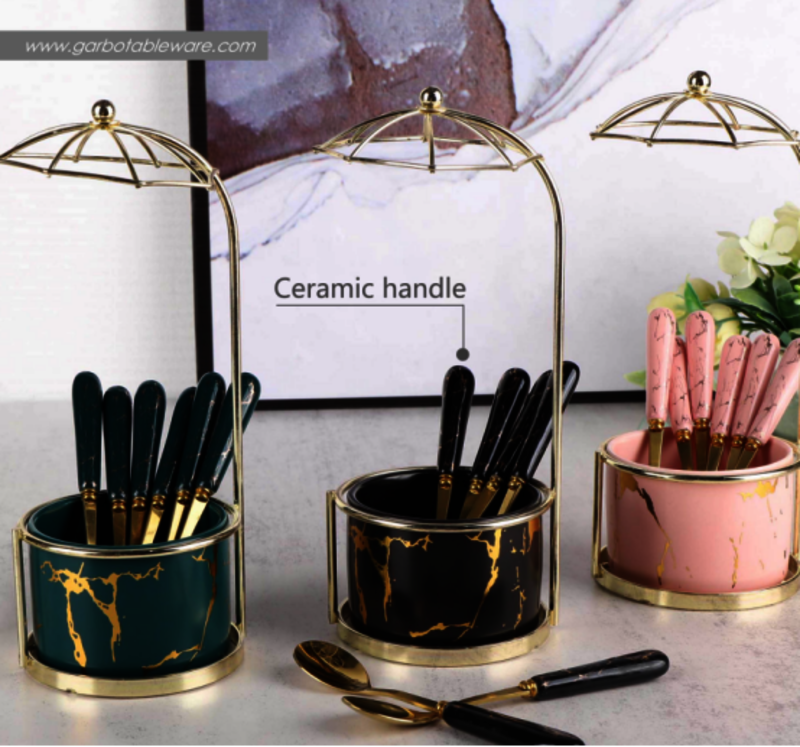 Ceramic handle stainless steel tableware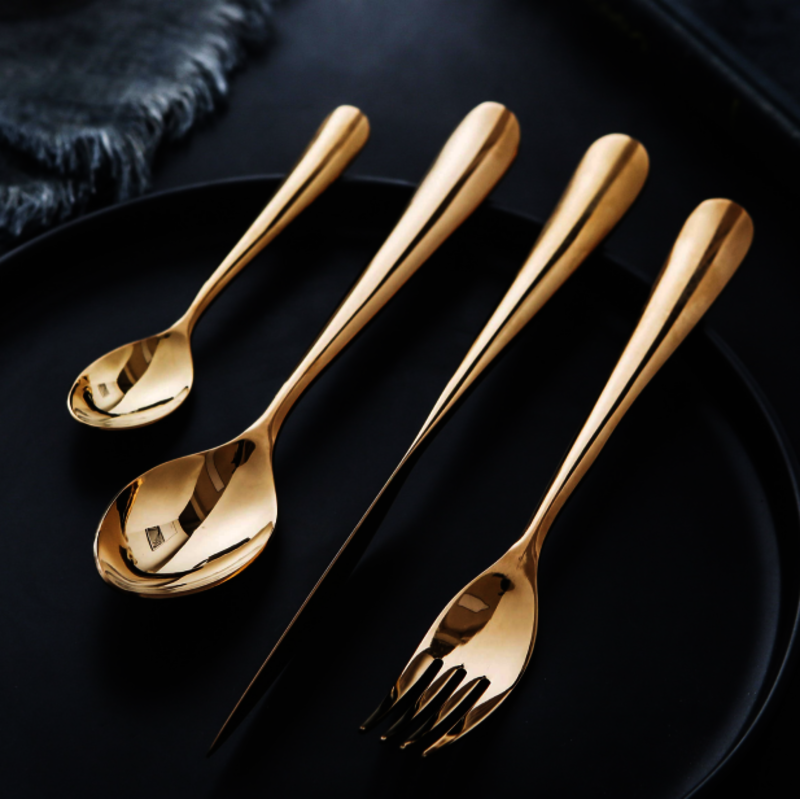 mirror polish stainless steel cutlery set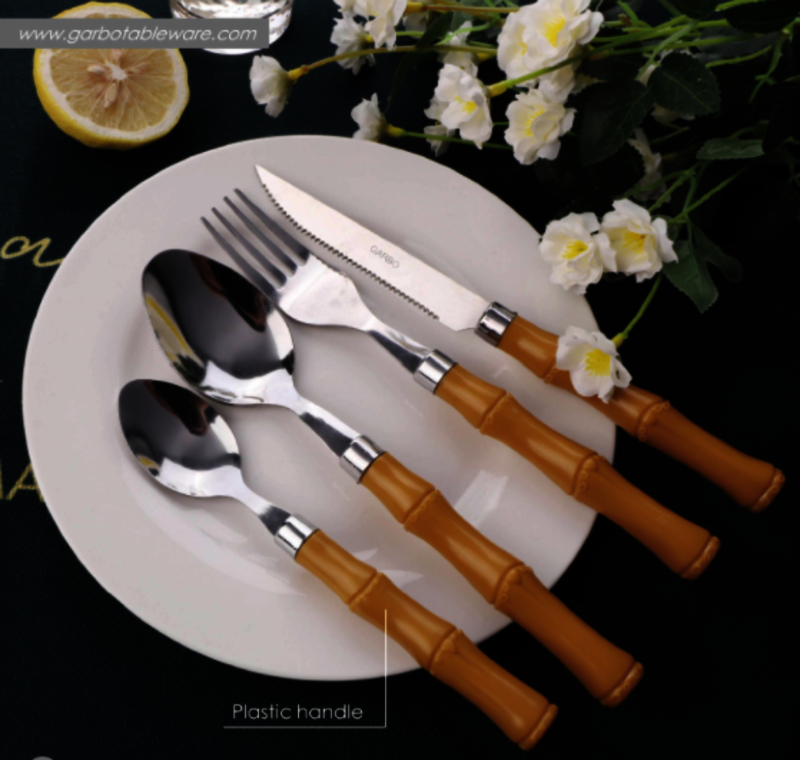 Bamboo design plastic handle cutlery set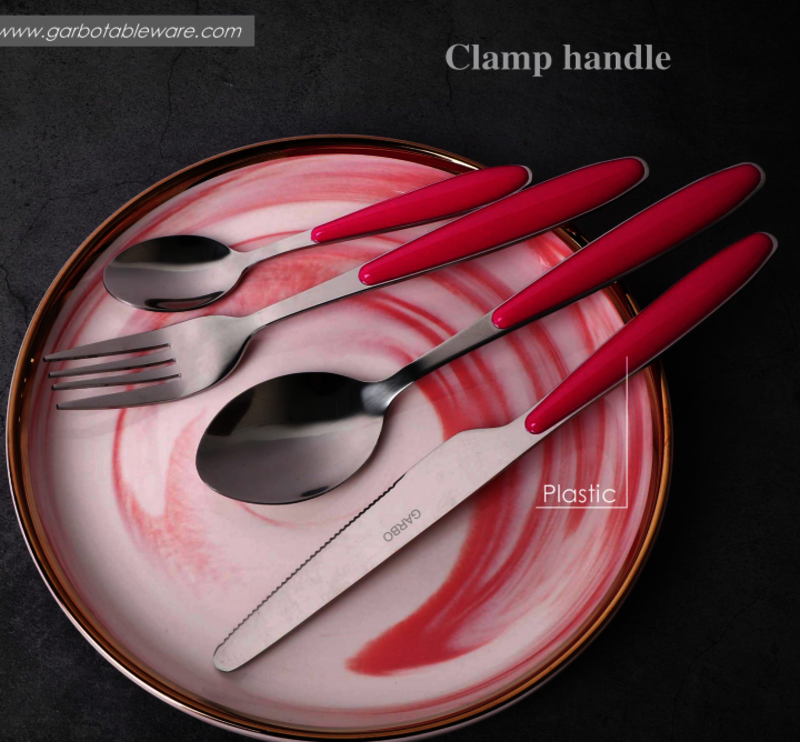 Plastic handle silverware set
Garbo has many different handle design. You can tell us your requirement, we will send you best price.