Ceramic dinnerware is very useful in our daily life and we use them frequently for home, hotel and restaurant and so on.So ceramic dinnerware is so important for us .We are professional ceramic supplier in China with large production line for ceramics such as ceramic drinking mug and cup,plate,bowl,pitcher,teapot ,bathroom set ,etc.Various designs products for your choice and you can check our catalog in our website.And we will have some promotion products for clients each month.You can focus on our website or email that we update quotation list to you.
First promoion is marble decal print design ceramic dinnerware for your reference.We have black , white ,green and pink marble design and also have custom color for clients.The dinner set including spoon,coffee mug set with saucer,water mug,rice bowl,soup bowl,flat plate,and soup deep plate,food plate with handle,etc.You can custom dinner set with them.As you can see,we also have marble series cutlery to match this dinner set,so you can also custom a tea and coffee spoon with marble series design for ceramic dinner set.It is nice and complete for a family and it is so perfect when you use a whole series dinnerware set.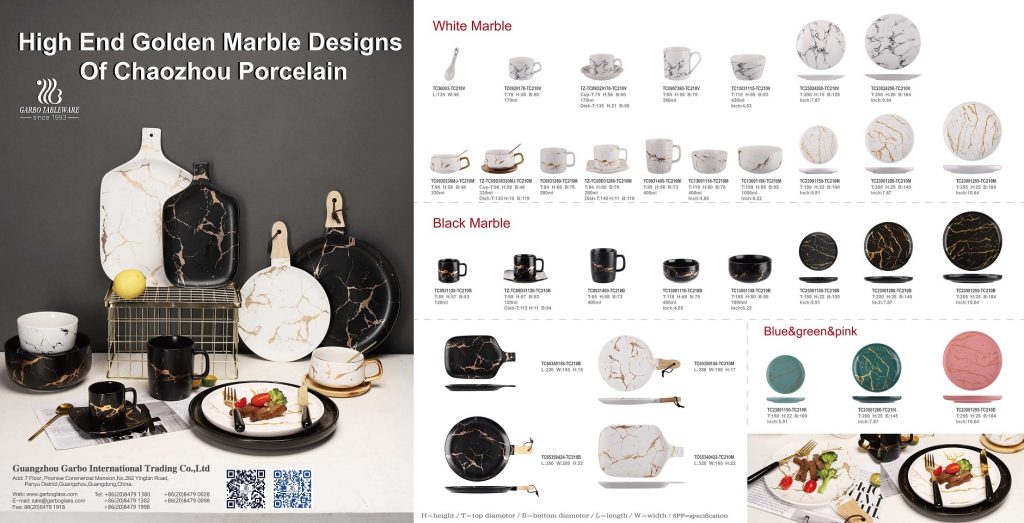 Secondly,it is our mother's day ceramic series promotion ceramic bowl and plate that with nice printing design.You can also custom a dinner set with bowl,plate and drinking mug.It will be a warm gift for family.Of course, Father's day series ceramic is available and we can custom for you or some classic design is also available.There are various size for bowl and plate, the print designs are also different for your choice.These are our classic and hot selling designs and we can send our full catalog to you for reference.Stoneware material for this dinnerware that price is competitive but quality is still good for market.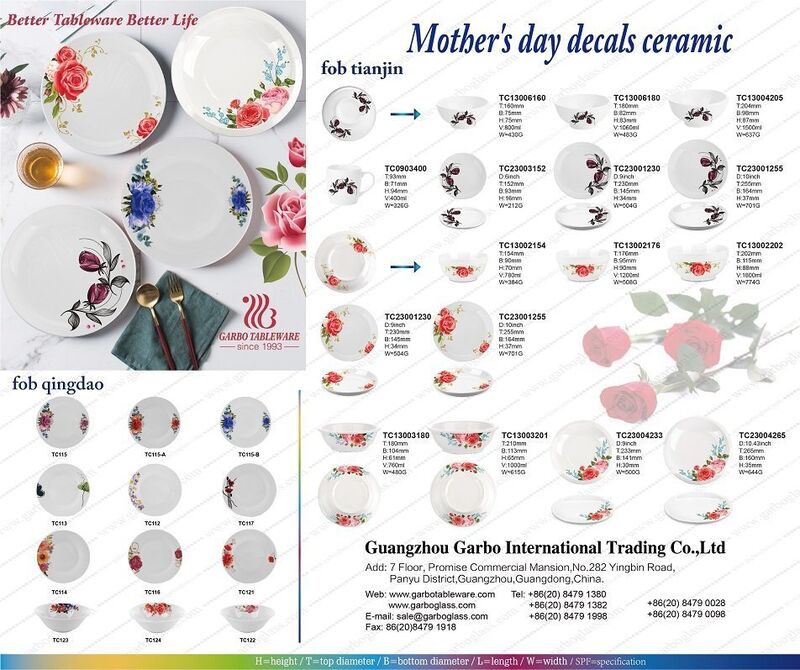 The next is porcelain full decal print 16pcs dinner set with 4pcs 10ich dinner plate,4pcs 7.5inch dessert plate , 4pcs 8.5ich soup plate and 4pcs 390ml/14oz drinking mug.It custom a high end quality dinner set for family.If you want more quantity set for big family,we can make it for you.Or you need make the bowl into the dinner set,we can also make it for you.We are so flexible to clients that can meet your requirements for your purchasing order.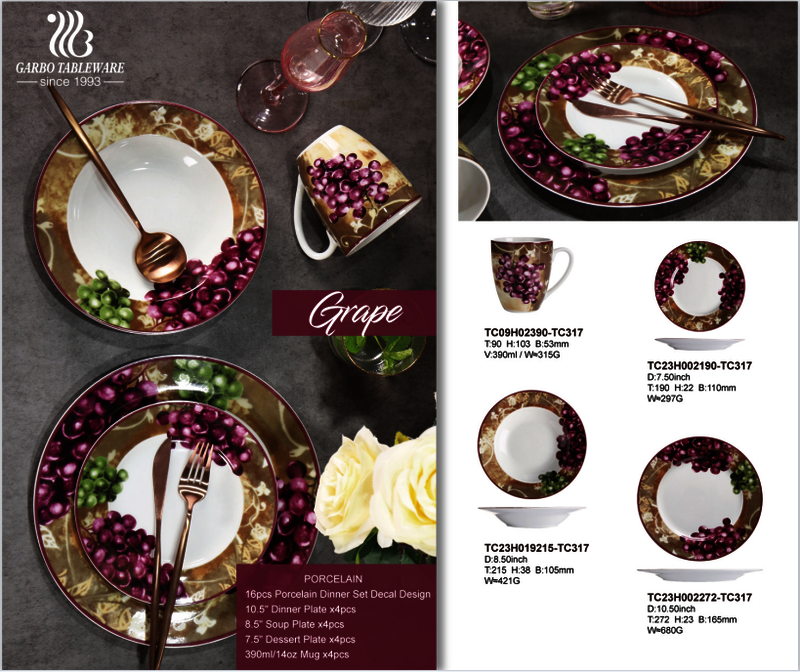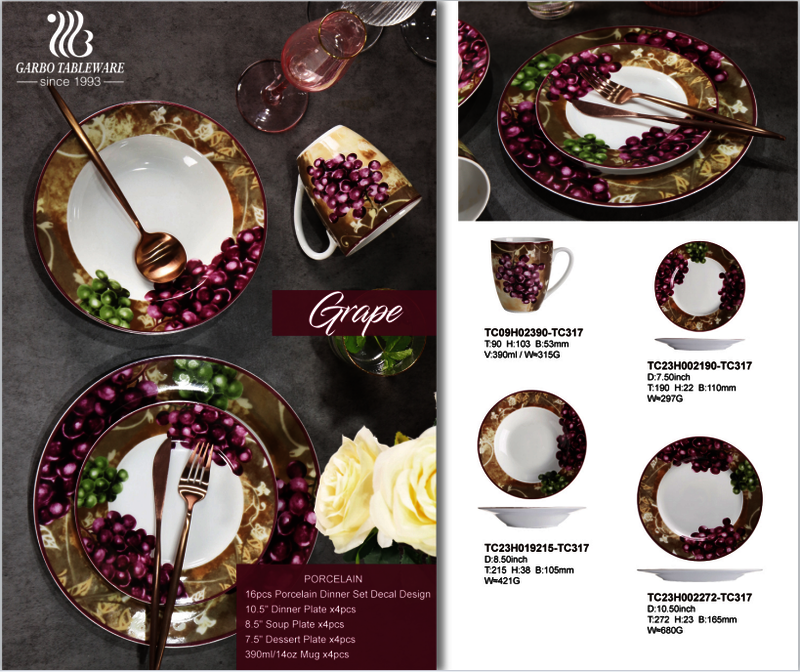 The last is our high end quality new bone china 12pcs dinner set for plate set.It is very decorative for your home table and suitable for a gift to your friends and family.when you go for a party at home,you can take this ceramic dinner set a a gift, the homeowner will happy and suprised by such a wonderful dinnerware set.We also can offer the stainless steel cutlery for you to make a perfect table dinner set.It is more convenient for you.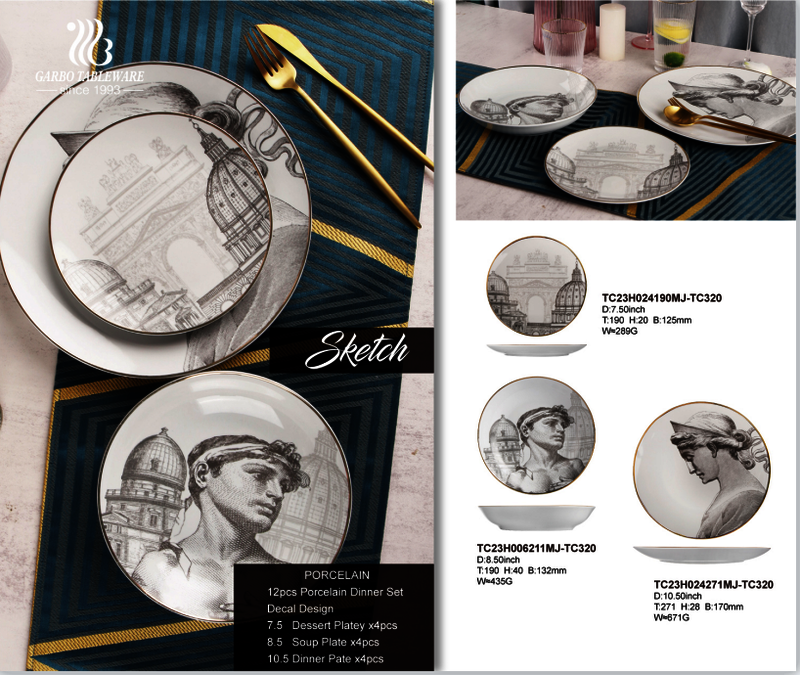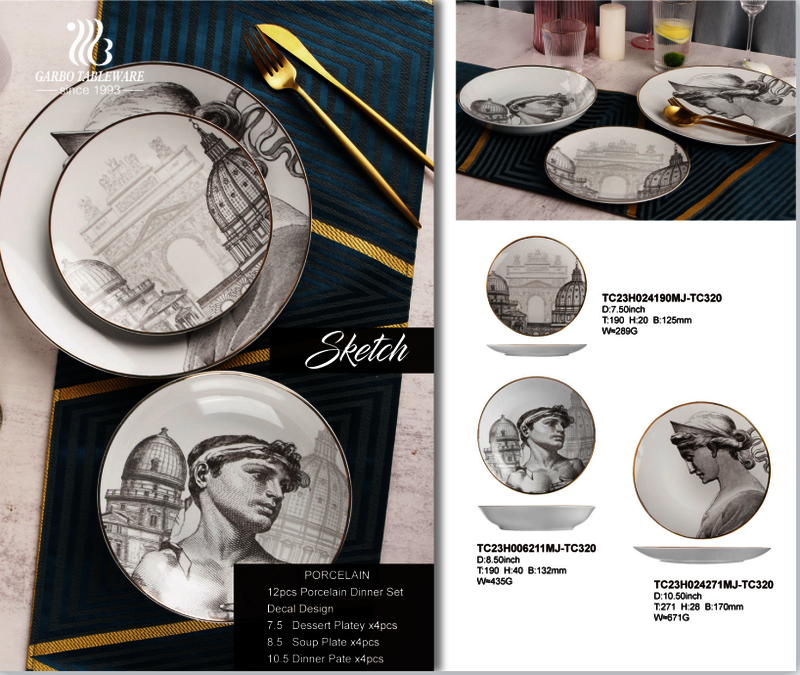 We will keep promotion each week and keep update prpmotion new each month,so you can follow us to get the new promotion items and get competitive price from us.