Today we would like to introduce our new promotion of ceramic tableware– the porcelain casserole set! Every family will need a casserole set for soup serving, not only for home using, it's useful in hotels, resturants.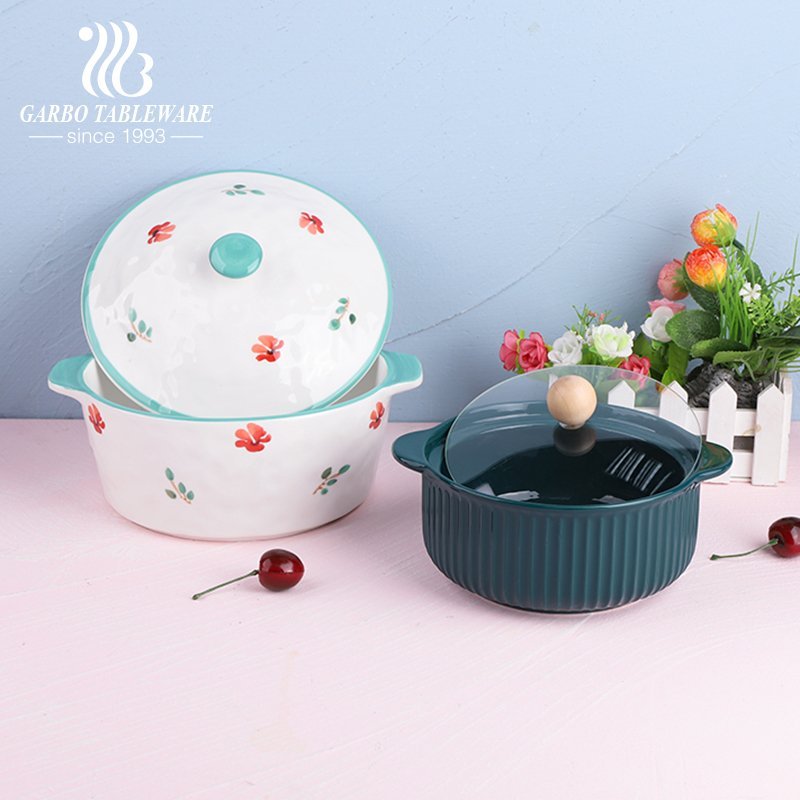 What kind of porcelain casserole set would you like?
Elegant white porcelain casserole set with embossed pattern
This kind of porcelain casserole set is pure white and made of high grade porcelain. As you could see below, the casserole surface are made of vivid embossed pattern, which looks more elegant and beautiful. It's suitable for microwave and oven using, while is not suitable for gas stove, pls note.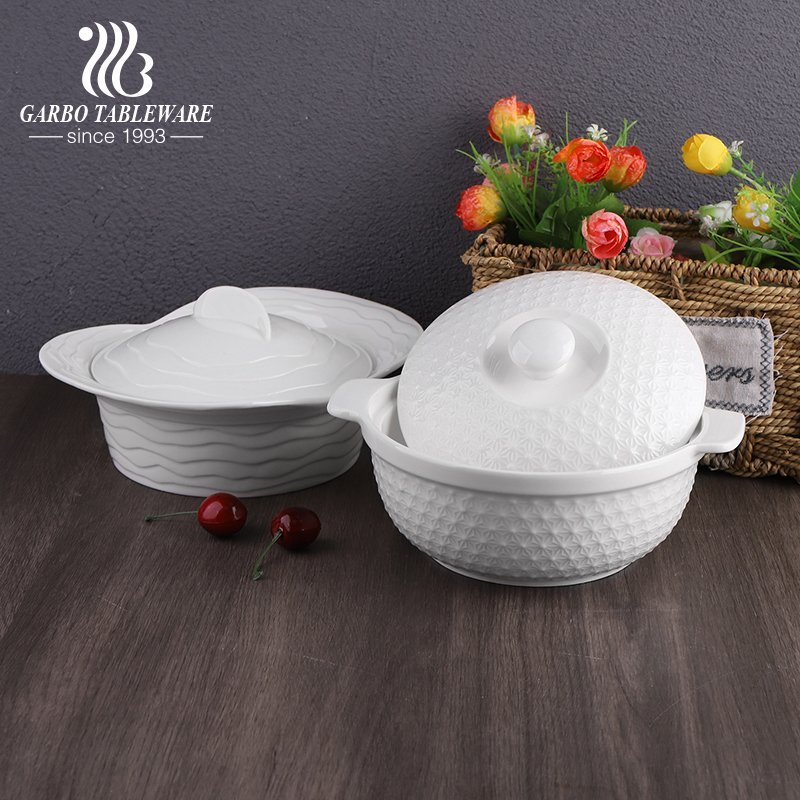 Colored glazed porcelain casserole set
This part of casserole set is also made of high grade porcelain and it were decorated with color glazed, which looks more beautiful when it have a color cover!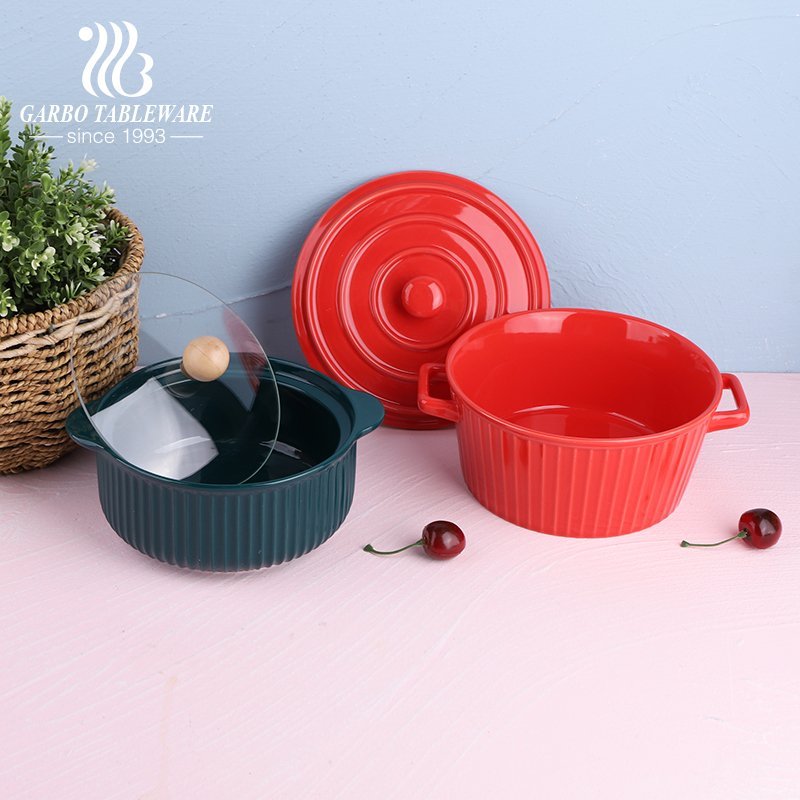 Luxury decal printing porcelain casserole set
This kind of casserole set is made of new bone China material, the casserole is light, and it's heat resistance. The new bone China is the best material for ceramic tableware. And those casseroles are also decorated with golden decal printing, the casserole is very nice and royal.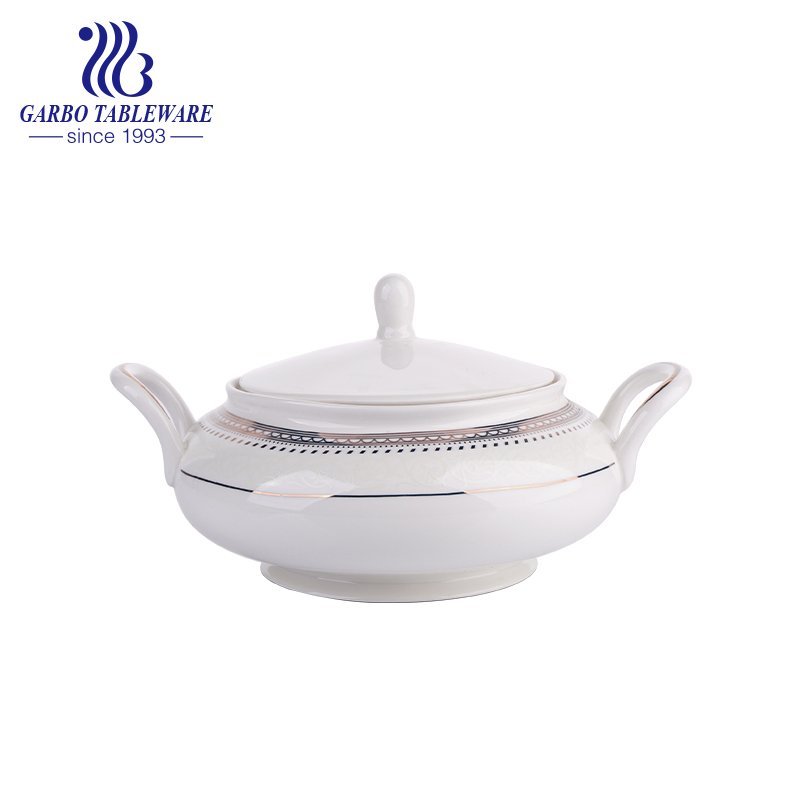 What's the difference between porcelain and new bone China?
The porcelain is made of great soil and it's called A/B Grade porcelain, and the new bone China is made with bone. The new bone China is whiter and smoother than porcelain, and it's porcelain than stoneware for the same products, while the price for porcelain is more competitive. Whether you choose, Garbo Tableware will support you all good quality and competiitve prices!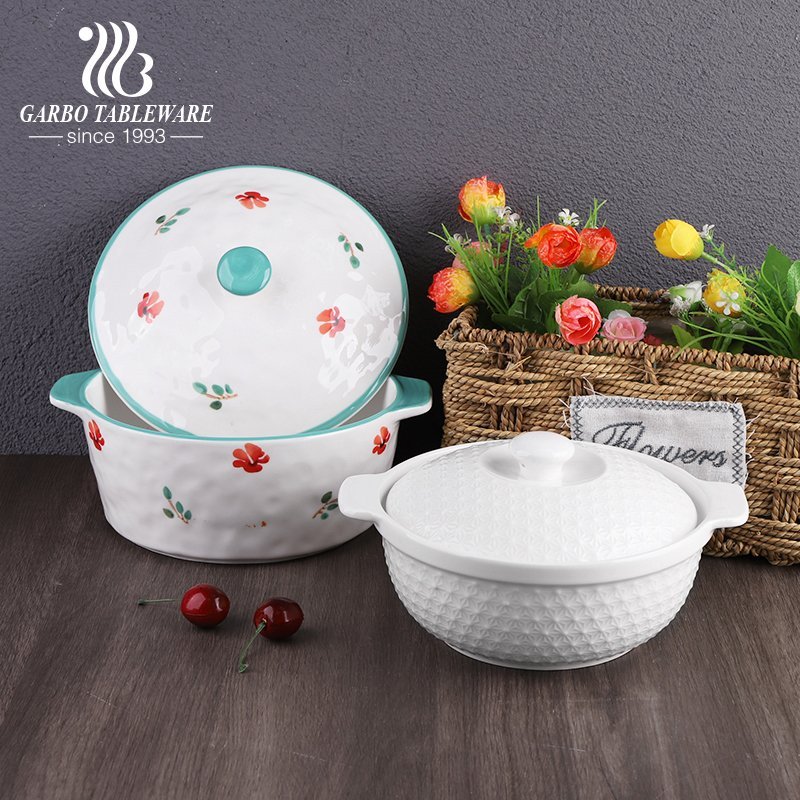 What's the usage for those porcelain casserole set?
The common usage for the porcelain casserole set is for dining, in home, restaurants, hotels, or or other places or occassion. It could also be a great gift to your friends or colleagues!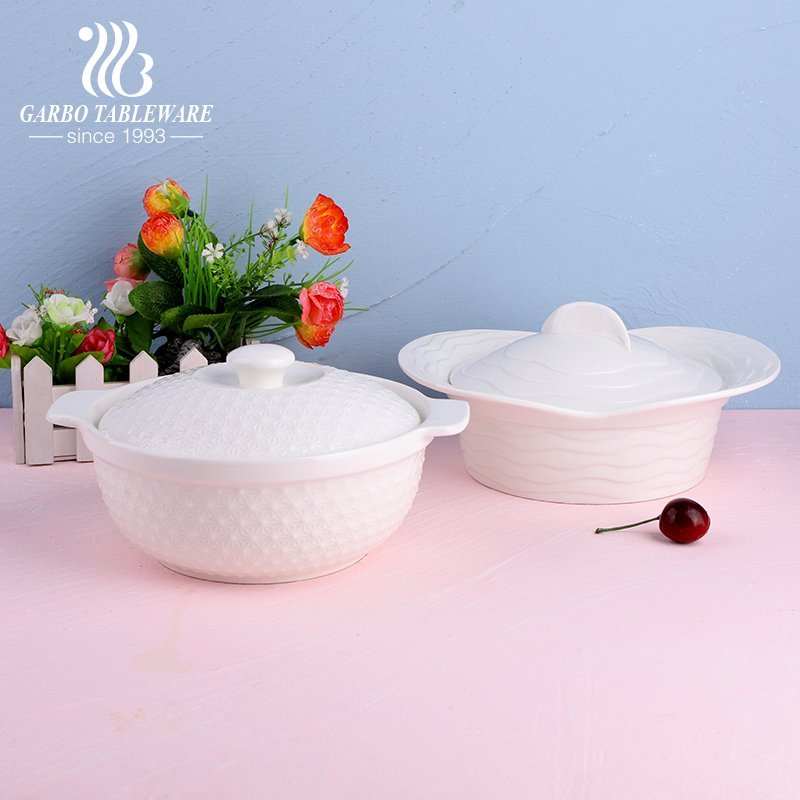 The ceramic dinnerware is part of our life, a beautiful dinnerware set is needed for your home. Above all, those are three different kinds of casserole set we introduce, which one you prefer? If you are interested in them also, pls kindly contact us(sale@garboglass.com) for more details. Do not hesitate to contact us if interested!