Good news, good news. Garbo released the latest ceramic 2021 to 2022 catalog. Let's take a look at what trends ceramic tableware products and what new designs in this new edition.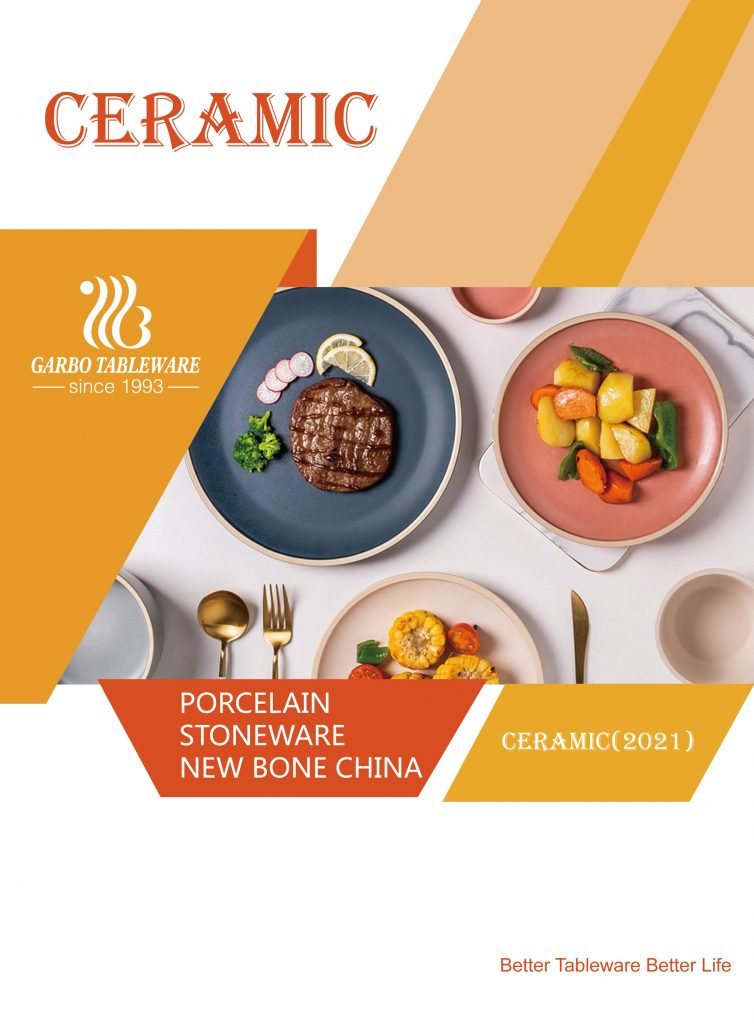 With the fast development of GARBO ceramics, there are more and more varieties and types of ceramic tableware. The ceramic materials mainly include new bone china, high and medium temperature porcelain, and stoneware.
The models cover all daily tableware types, including ceramic cups, bowls, plates, cups and saucers, teapots, etc. Which can well meet people's daily needs, including family meals, friend gatherings, weddings, hotels, buffets, and customized gifts.
Let's take a look at the sections of our catalog.

1) Ceramic mugs
Our ceramic mugs also include a variety of materials, new bone porcelain, ceramics, stonware and so on. The shapes are generally more classic, such as mugs, as well as mugs of various sizes and shapes.
We can accept customized designs and colors for mugs, as well as packaging, you just need to tell us your needs, how much capacity of the cups, what to design, if your cups are promotional, you can also tell me your target price, we will provide customized cups according to your requirements.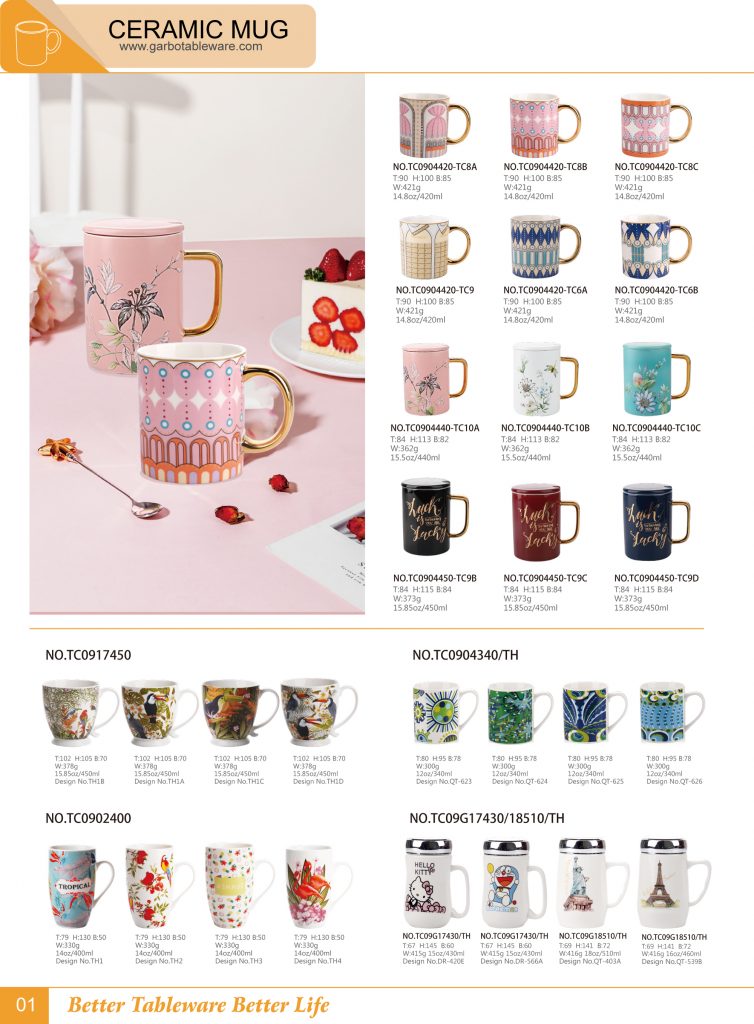 2) underglaze color tableware.
Underglaze color tableware is mainly printed on ceramic body, and then put on a layer of transparent glaze, so it is called underglaze printing. Different patterns can be printed according to the needs of customers. Generally, the patterns are printed full, but the colors are limited to two or three colors. In this way, we can make a series of patterns on plates, bowls, and fish plates, then look as a union set.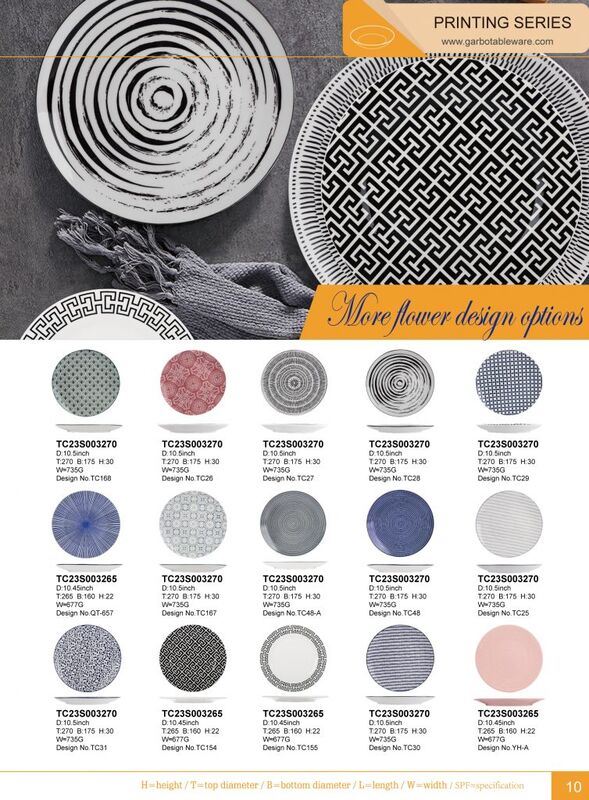 3) Color glazed tableware.
Color glazed tableware is directly glazed color on the ceramic body, so that ceramic tableware looks rich with colorful, there are a variety of colors to choose from, generally blue, green, orange, pink, black, these are more popular. Color glaze tableware can sales alone, and also be made into a complete set of tableware, such as 16pcs, 18pcs, 20 pcs set.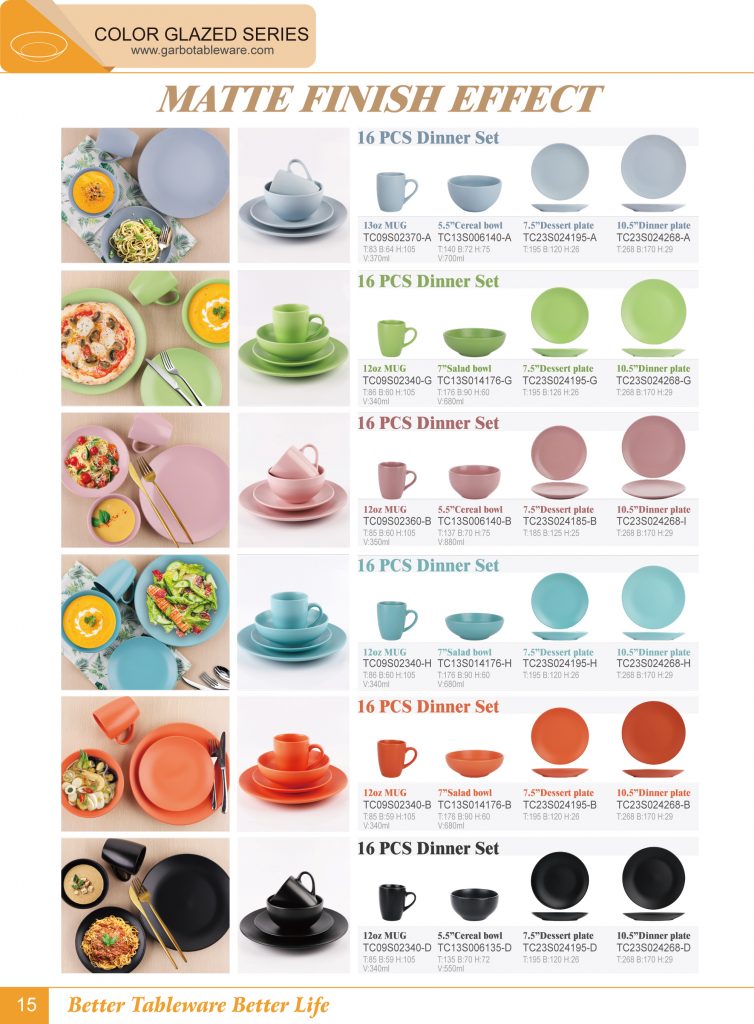 4) embossed tableware.
Embossed tableware is a variety of patterns embossed on the original body of ceramic, usually directly embossed by the mold. In this way, the tableware is direct with the design, coupled with the color of the glaze, which makes the embossed tableware different.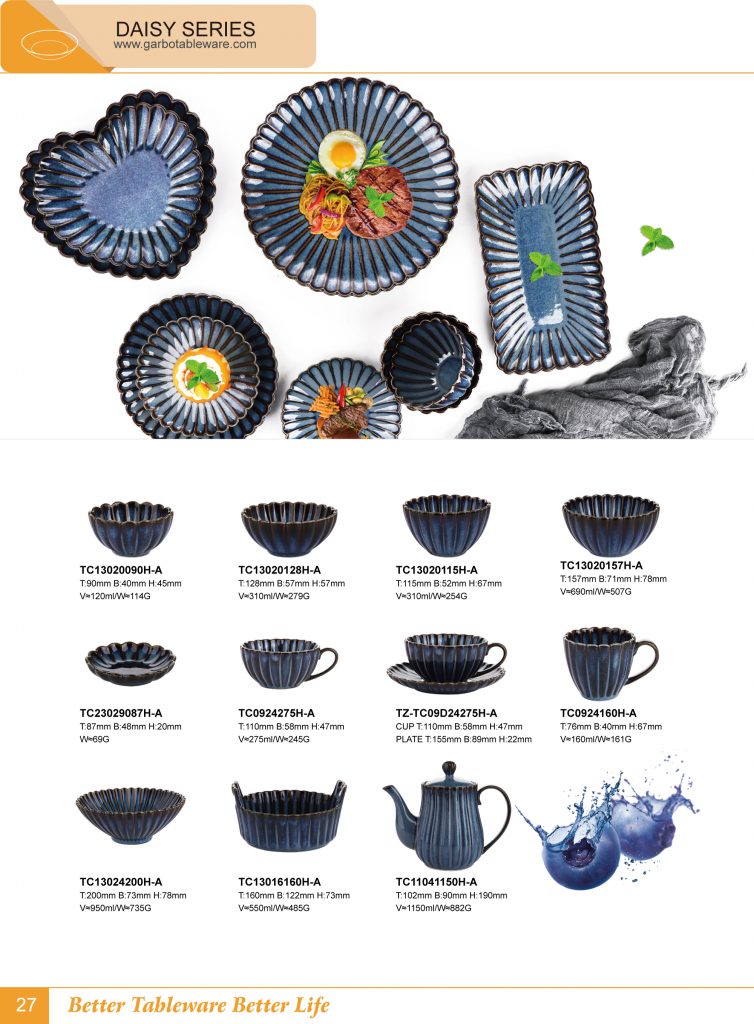 5) Hotel ceramic series.
There are a large number of hotel ceramics in our factory, and we usually have stock to make it easier for customers to assemble various functional models. such as dinner plate, side plate, fruit plate, rice bowl, soup bowl and oval plate, and all kinds of a serving plate. with this stock, you can easy to combine all function porcelain in a container as you need.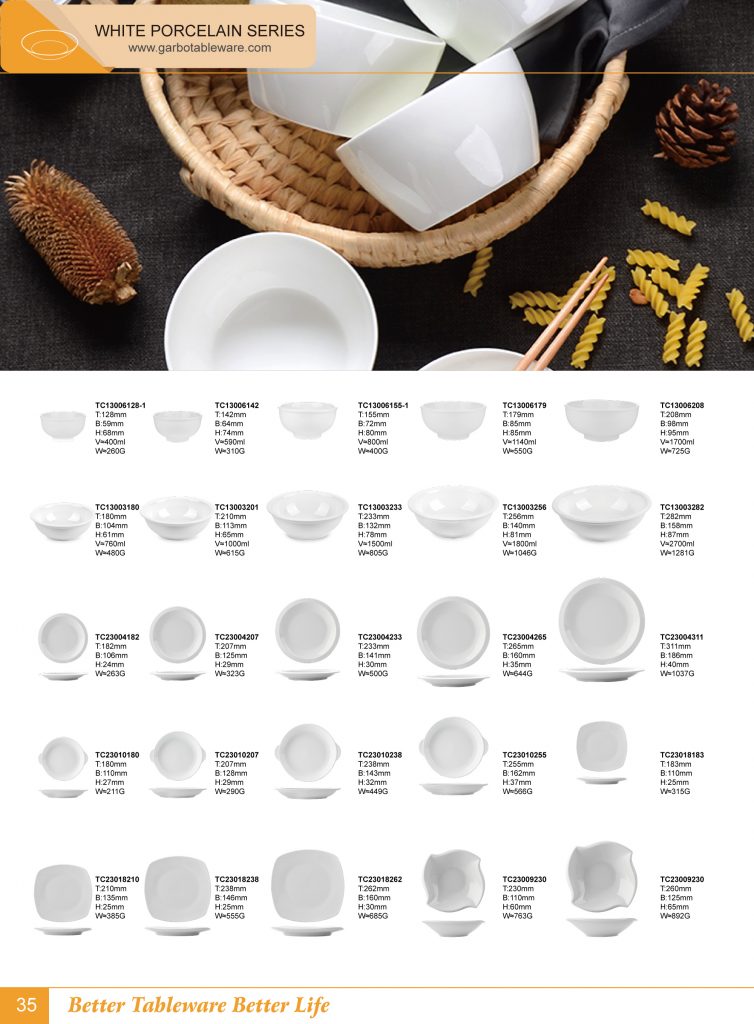 The above just part about our new catalogue, if you need the full catalog, please feel free to send email in our sale@garboglass.com.