Today, we would like to introduce our new design ceramic dinnerware. In the hot summer, our designer team has developed the tropical designs on the plate and bowls. And they're popular among our customers once we send to them!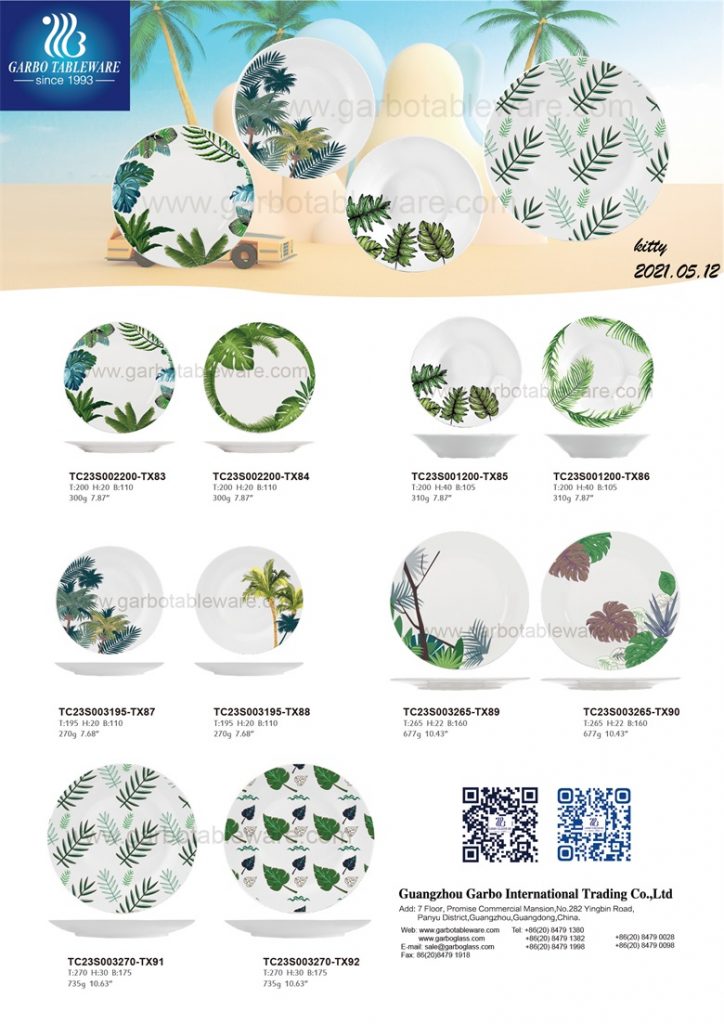 Why tropical style under glazed ceramic dinnerware is so popular?
People like products related to the season. And nowadays, the coconut tree design is very popular in recent months, and our designer team caught this information then developed those tropical designs on the ceramic tableware. As expected, this design was widely loved by customers as soon as it was made.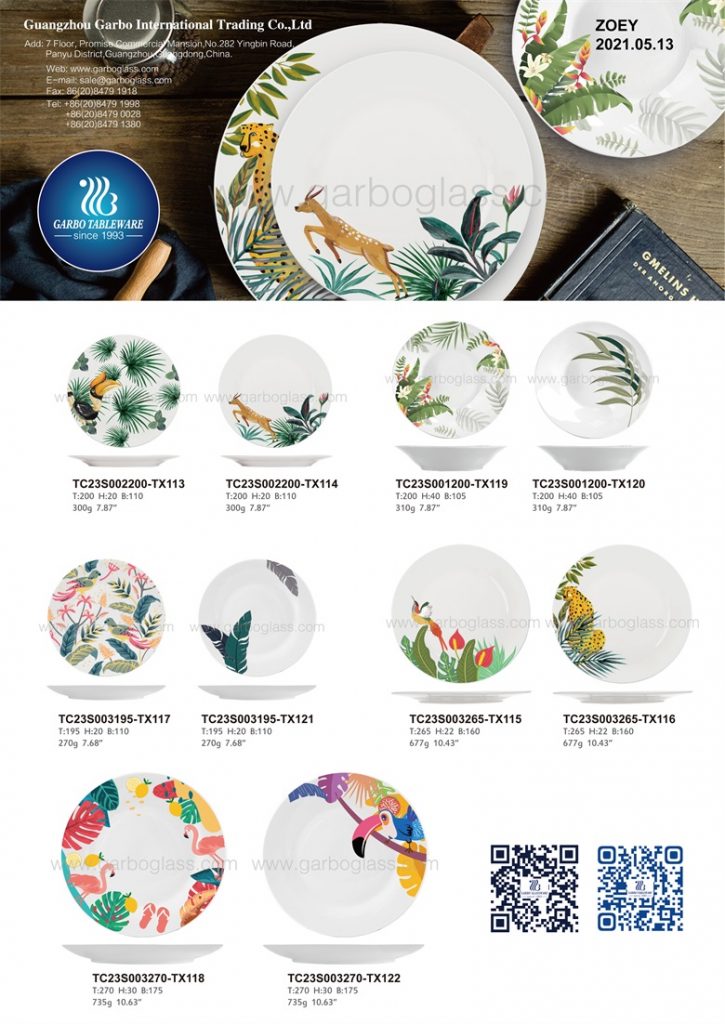 What kind of plates and bowls would be used to make the tropical designs?
We have made those designs on most popular and classic plates and bowls. As you could see below. And due to different customers and markets demand, we have made those designs on both porcelain and stoneware material.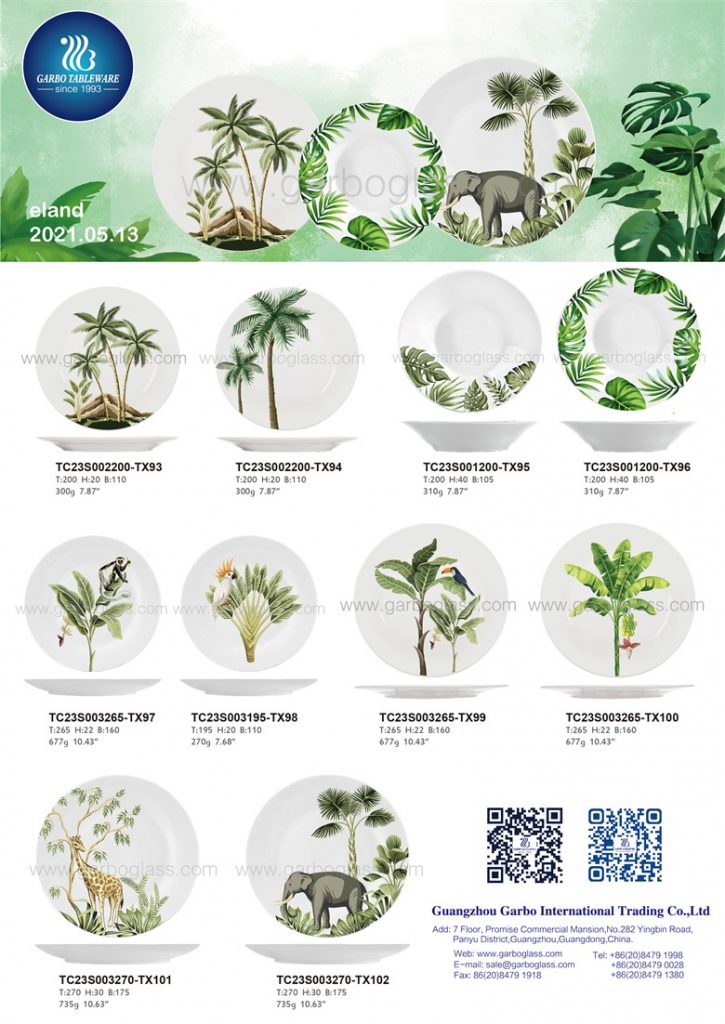 What's the difference between porcelain and stoneware?
The porcelain is made of great soil and it's called A/B Grade porcelain, it's whiter and smoother than stoneware, and it's lighter than stoneware for the same products. While the price for stoneware is more competitive, some customers would like to choose stoneware also. Whether you choose, Garbo Tableware will support you all good quality and competiitve prices!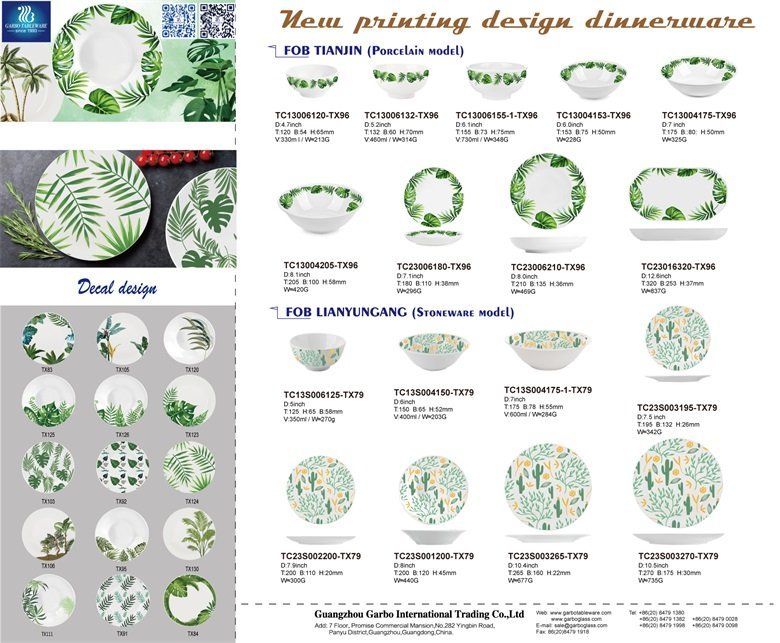 What's the usage for those tropical style under glazed ceramic dinnerware?
The common usage for the ceramic dinnerware is for dining, in home, restaurants, hotels, or other places or occasion. But as these ceramic dinnerware are all with vivid designs, they are also suitable for wall decoration! It will make your room more attractive and charming!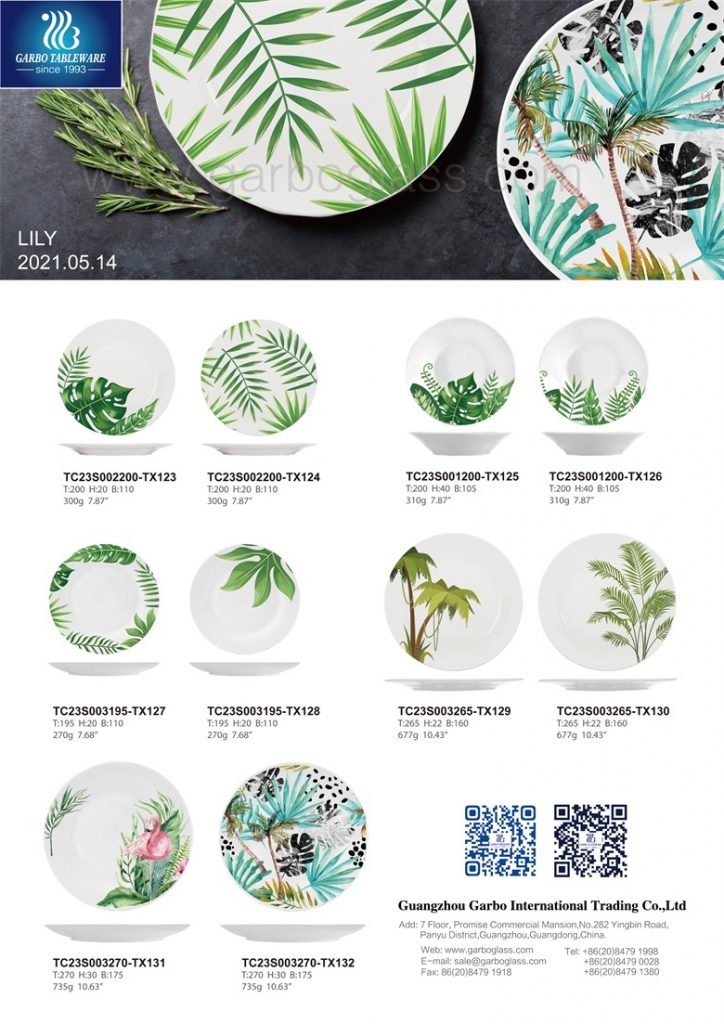 The ceramic dinnerware is part of our life, a beautiful dinnerware set is needed for your home. And this beautiful design is also a great gift for your friends, colleagues etc. If you are interested in them also, pls kindly contact us(sale@garboglass.com) for more details. Do not hesitate to contact us if interested!