Guangzhou Garbo International Trading Company is a share-holding industrial and trading enterprise that specializes in R&D, Production and marketing, and business includes tableware of stainless steel, glassware and ceramicware. We have a professional factory covering an area of around 20000 square meters in Jieyang City, Guangdong Province, which is the gathering place of stainless steel in China. Our factory is professional in stainless steel kitchenware, including stainless steel cutlery, plastic handle tableware, stainless steel chopsticks. In 2021, Garbo focuses on the development and promotion of stainless steel cutlery. Our products are exported to various countries in the world, of which Russia is one of our most important markets. Today I will introduce to you Garbo top 4 stainless steel cutleries that are popular in the Russian market in 2021.
1, Item No.: SM058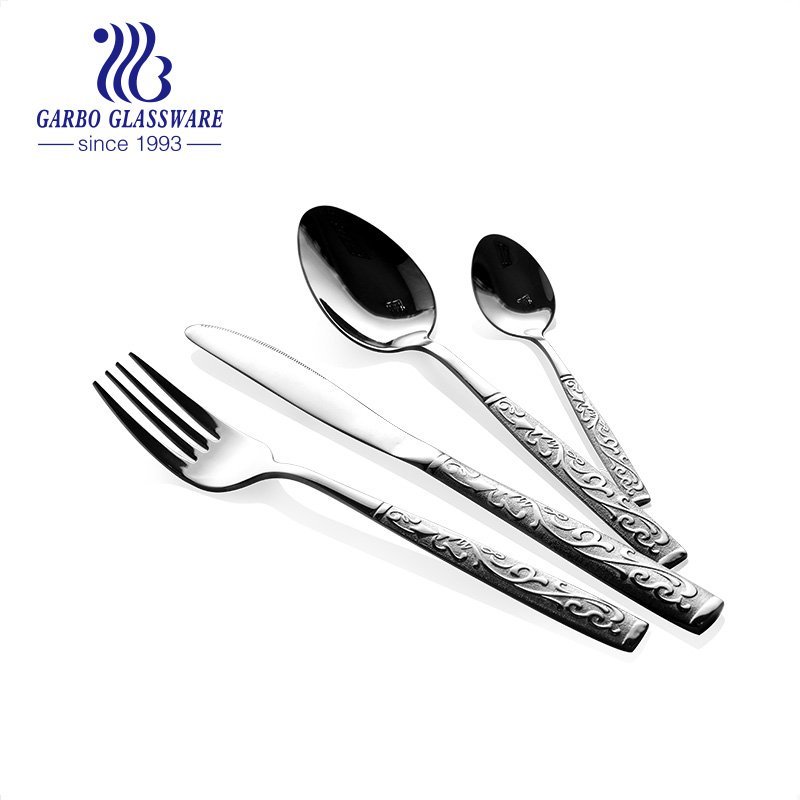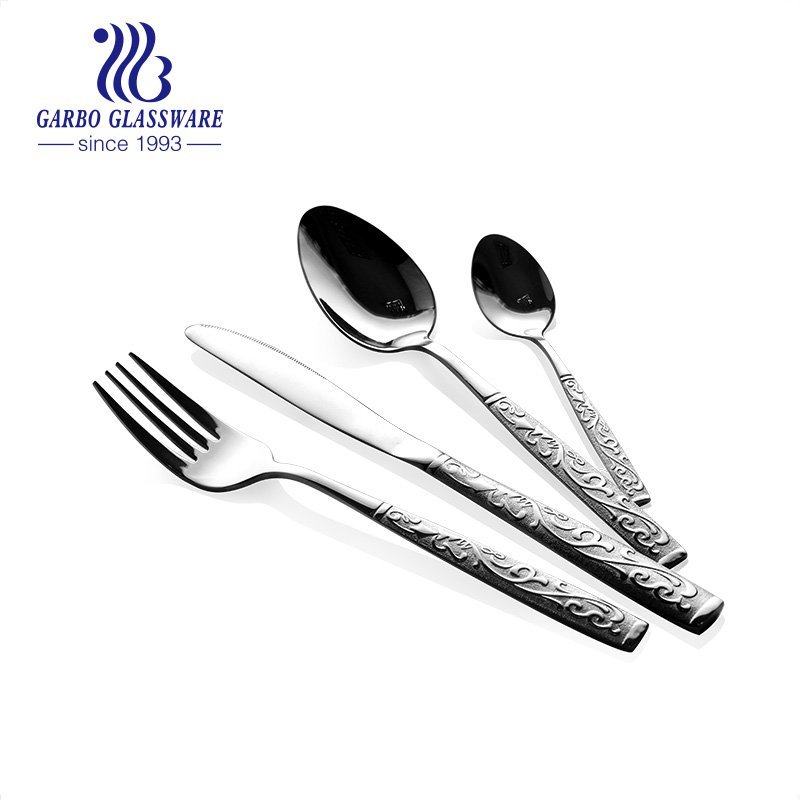 This material of this stainless steel cutlery set is 18/0 stainless steel, also known as 430 stainless steel. The polishTechnology is mirror polished, which makes every side more shining and flawless. This silverware set is popular in Russia market, with favorite mandarin flower design on the handle, as well as laser technolgy, it shows the unique handle design and square edge. This combination is suitable for family use. With normal dinner tableware cutlery set, it including dinner knife, dinner spoon, dinner fork and tea spoon, can serve 4 people.
Item No.: SM065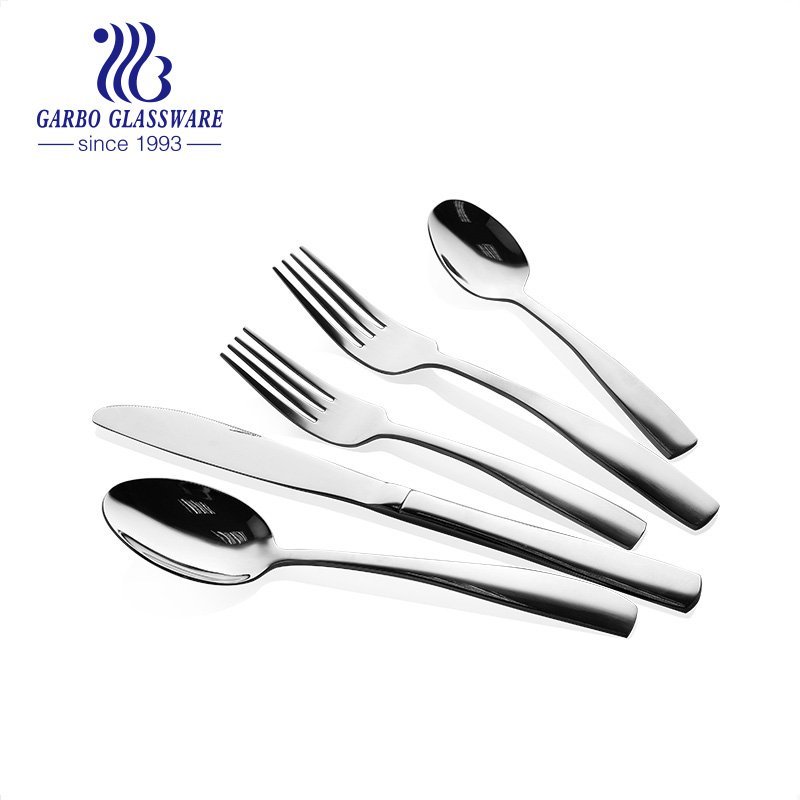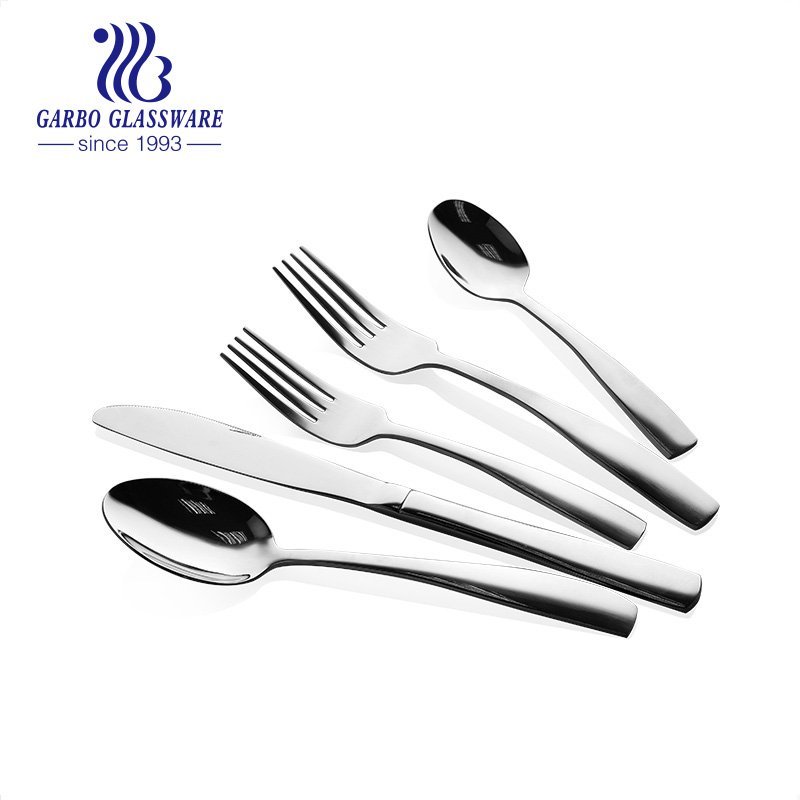 This stainless steel cutlery set is the benchmark of the world's high-quality tableware. With 18/8, also called 304 stainless steel material, this cutlery set is premium, plus high quality mirror polishing technology, The simple main form highlights the high-end quality of stainless steel materials. In addition, the narrow and narrow neck and the wide tail end form an opening and closing, and the relaxed shape makes people remember this dinnerware set of hand-held boutiques at a glance. High-quality, simple and generous workmanship, and first-class polishing have created a zero-defect tableware set, which is very popular in the Russian market.
Item No.: SM092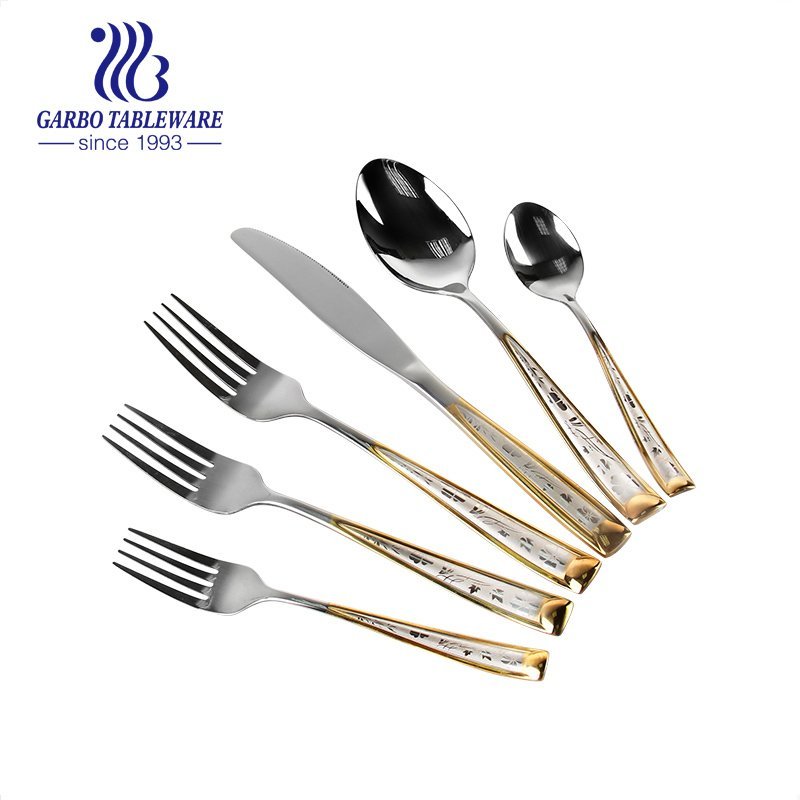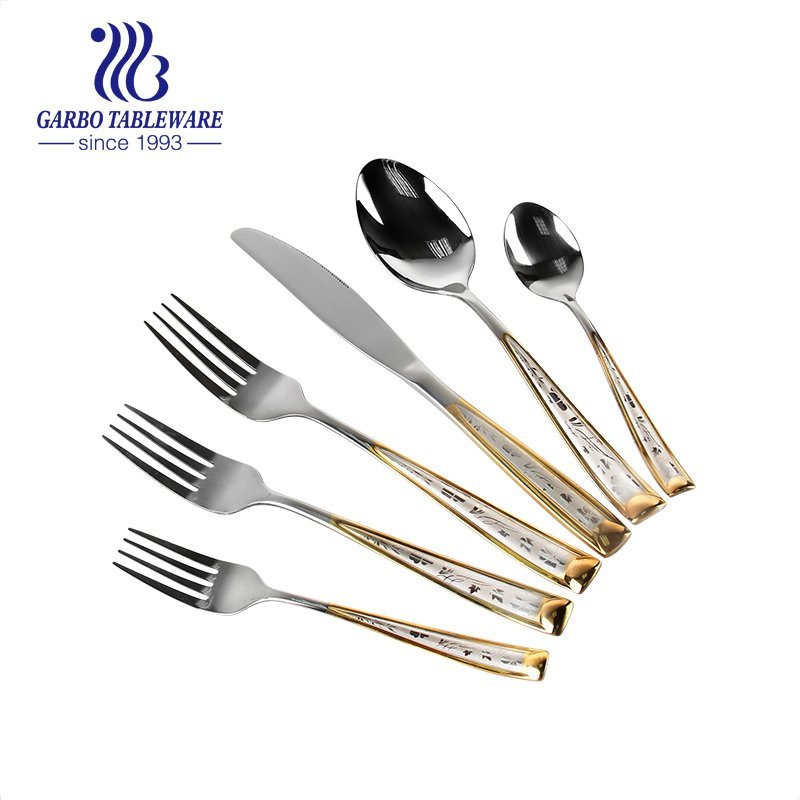 This is a stainless steel cutlery set with a gold-plated handle that we mainly sell to the Russian market. This is an environmentally friendly food-grade electroplating tableware set, the handle is decorated with electroplating process, which makes this cutlery set full of luxury and adding color to your life. This style tend to make difference on the handle of cutlery set, GARBO can provide many pattern designs on the handle for your choice.
4.Item No.: SM161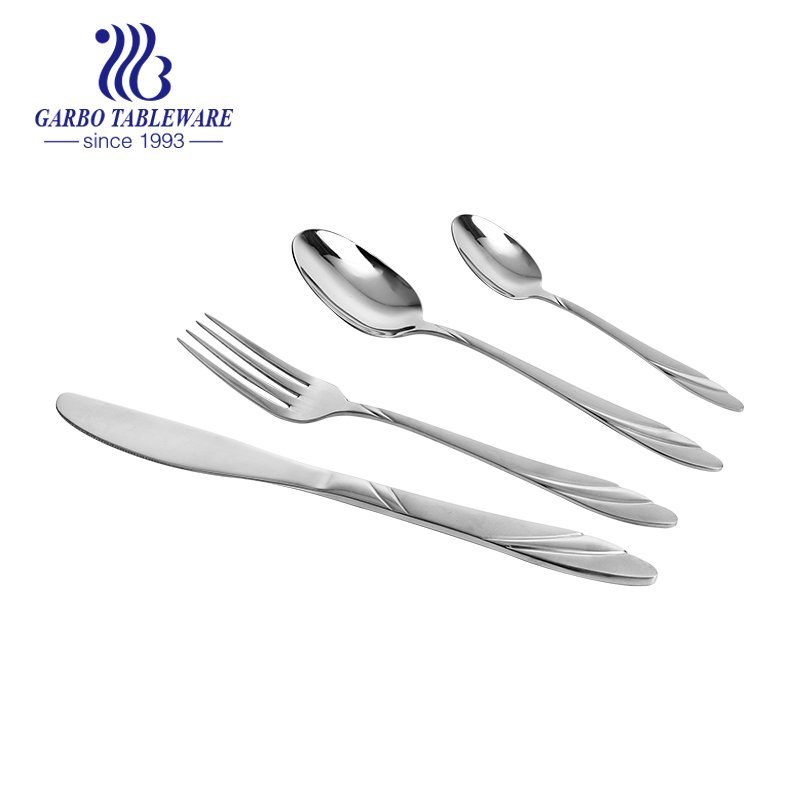 Solid flatware set is constructed by high quality 18/8 stainless steel, the polish technology is moirror polish. This stainless steel cutlery set has smooth edges without burrs, elegant design, moderate weight and comfortable grip. The exquisite mirror polished surface always maintains luster. The simple and classic design perfectly fits many silverware sets. In addition, this cutelry set is made of high-quality materials, high-hardness stainless steel is not easy to bend, it is very healthy and durable, it deserves to be the first choice tableware for many families.