Hereby, as a professional stainless steel tableware manufacturer, we are delighted to introduce the PVD color technology for stainless steel cutlery and stainless steel kitchen tools and utensils. PVD-Physical Vapor Deposition: It is the process of transferring atoms or molecules from the source to the surface of the substrate by using physical processes to achieve material transfer. Its function is to spray some particles with special properties (high strength, wear resistance, heat dissipation, corrosion resistance, etc.) on the matrix with lower performance so that the matrix has better performance.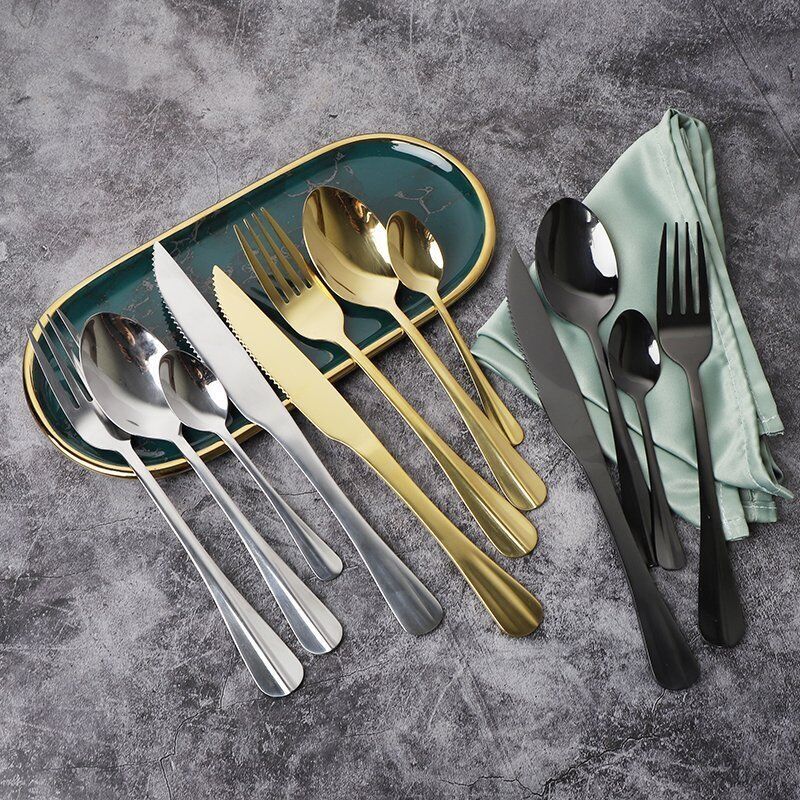 PVD color is one of the popular post-processing of stainless steel flatware and tableware. It has the characteristics of a dense and uniform coating layer, strong adhesion, good coating property, fast deposition speed, low processing temperature, and a wide range of coating materials, which is a better choice in the field of surface treatment engineering.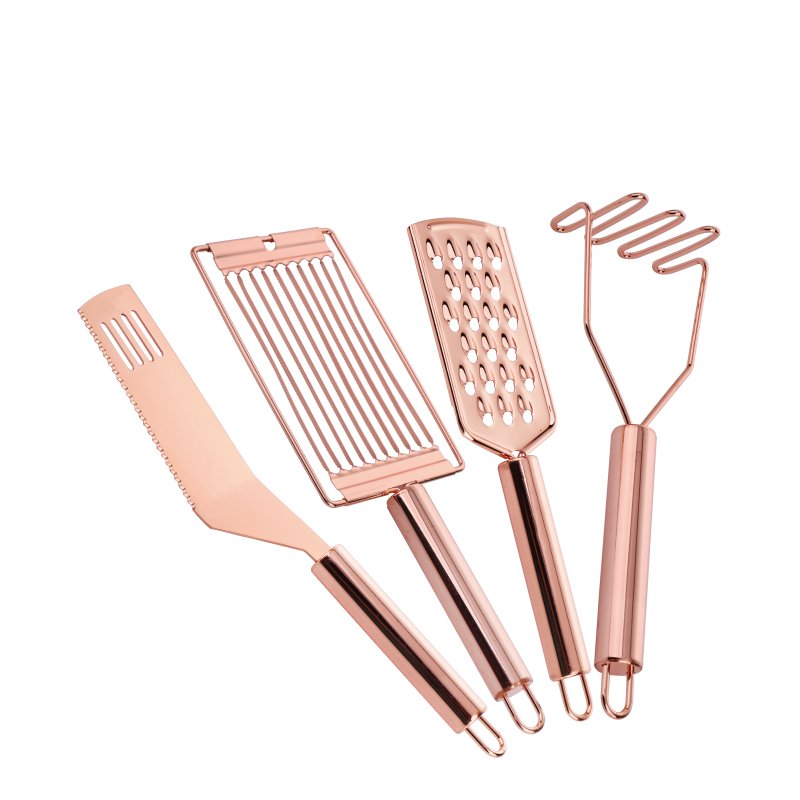 The coating process of PVD itself is a glow reaction in a high-temperature state and a plasma field, and it is also a high purification process; the main raw material of the coating is titanium metal, which is the metal with the most affinity with human skin. It makes the PVD stainless steel tableware flatware dinner set itself environmentally friendly. The quality of stainless steel tableware flatware products with PVD color can reach the food grade standard, such as the LFGB, DGCCRF, REACH, ROSH…It is not tonic and healthy for our human body.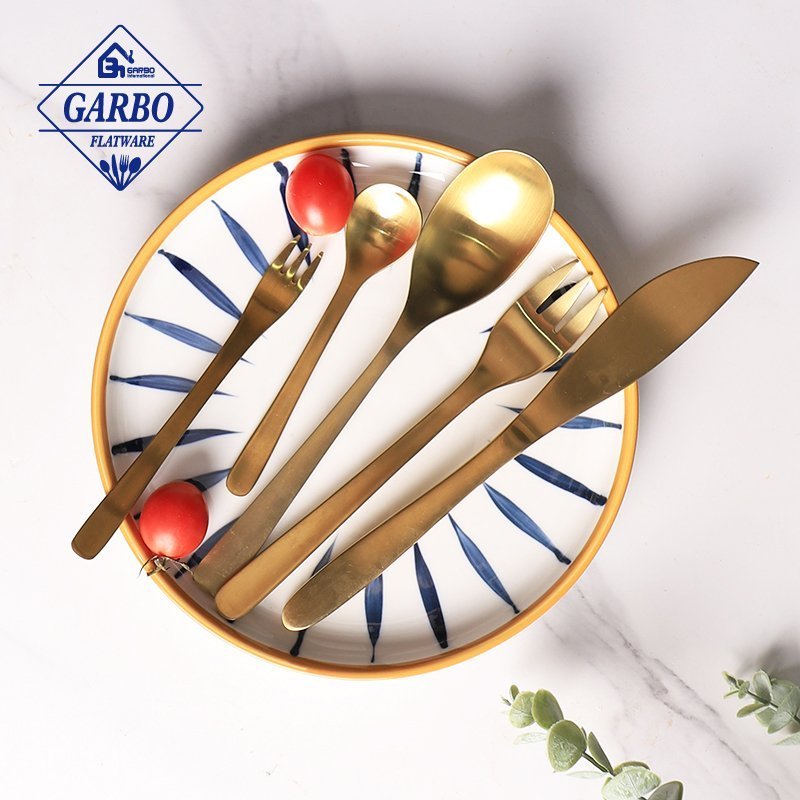 PVD can make thousands of colors, and it can even be said that almost all colors in nature can be made by PVD post-processing for stainless steel tableware and kitchenware. Such as gold series: European gold (2N18 and 1N14), Japanese gold (GY01), Chinese gold (GY2N), etc.; coffee series: dark coffee, light coffee, medium coffee, etc.; black series: gun color, gray, super black, etc.; Fashion series: space color, champagne gold color, khaki color, etc.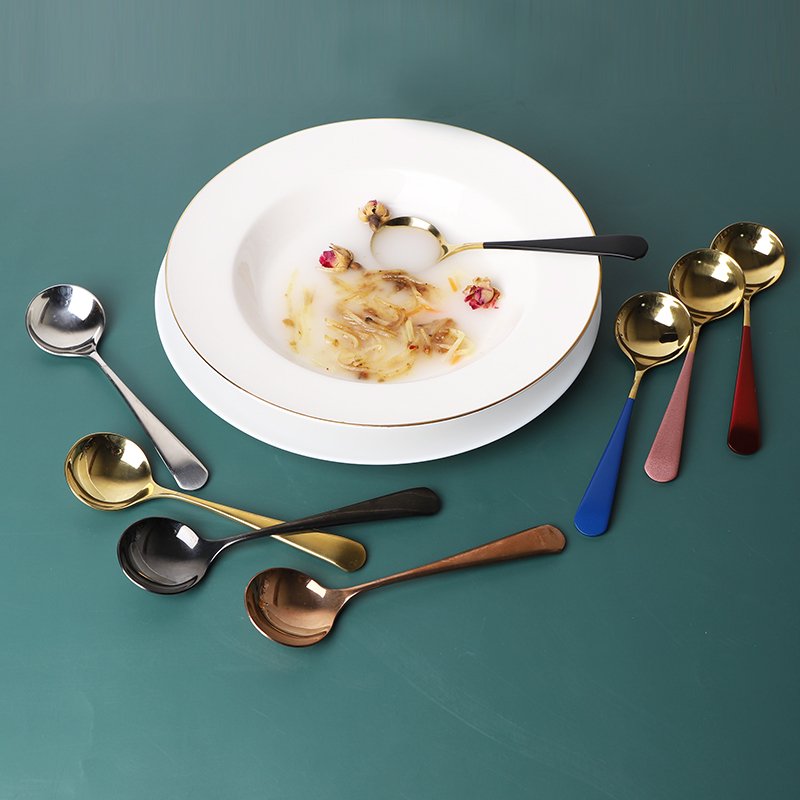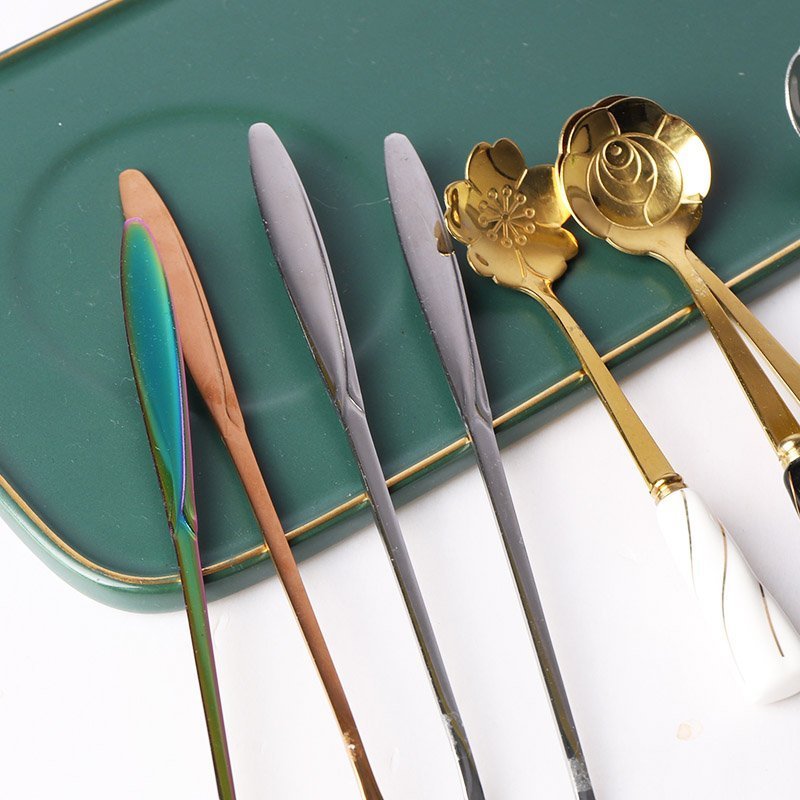 The PVD Technology makes the stainless steel cutlery flatware colorful and more choices for our clients. Our Garbo factory accepts to do the OEM color as your demands. If you have any special ideas and designs for stainless steel tableware, we are always here for you.