Spring Season, you prefer to go outside go hiking, and enjoy the beautiful with your friend and families right? However, due to the Covid -19 Epidemic Prevention Policy of some cities, you have to stay at home. You can just decorate your table with our unique tableware. I believe you can enjoy the delicious food with pleasure.
Option 1:Sakura Pink Stoneware Dinner Set With Green Bamboo Design Cutlery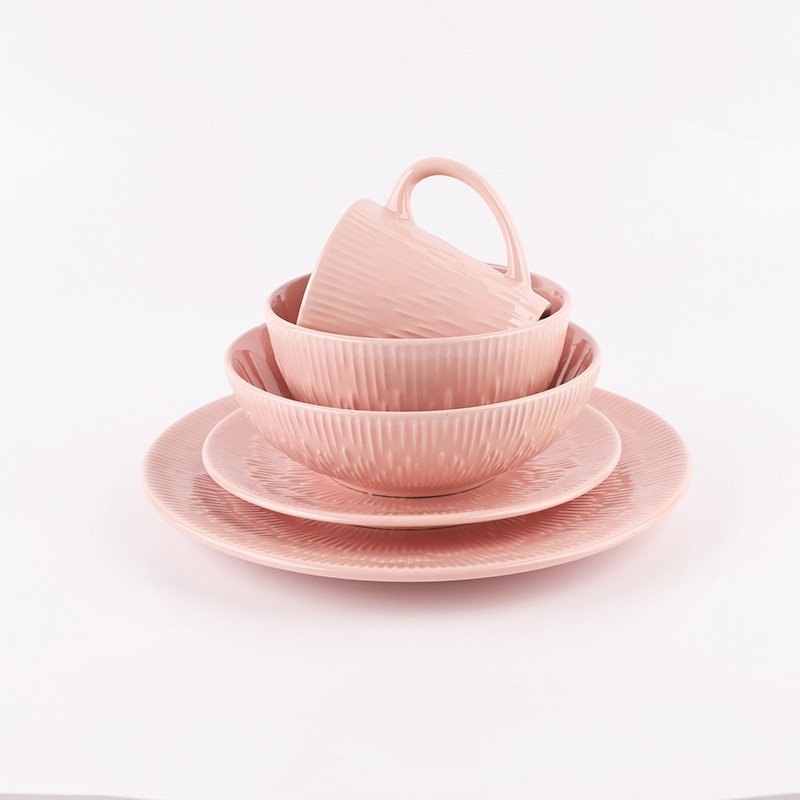 First of all, I would like to recommend you below round-shaped 16pcs or 24pcs Sakura Pink ceramic dinnerware set. It is for 4 persons, including 4 different models: 6 Dinner Plates, 6 Salad Plates, 6 Bowls, 6 Mugs. Our glaze is crystalized at ultra-high heat creating a scratch-resistant surface up to 1000 grams of pressure.No need to worry about scratches from your forks or knives. The heart-shaped stoneware dinner set is also a good choice for you. The Raw Material for the dinner set: High-quality Stoneware. The Stoneware has an earthy, organic feel. You can find rustic elegance on the table when using our stoneware dinner set. Each dish and cup is 100% dishwasher and microwave safe.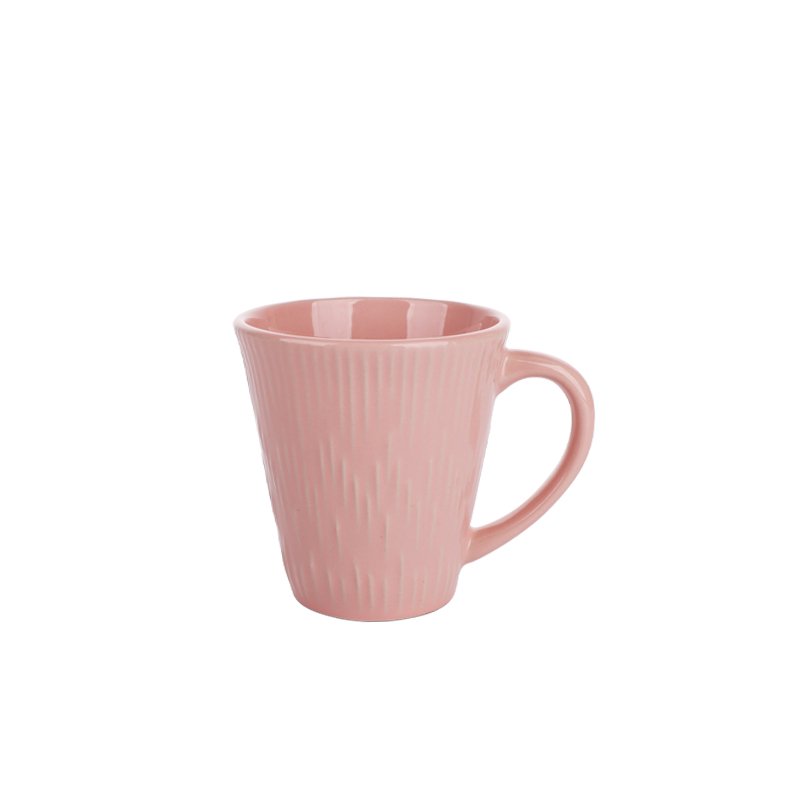 The sakura pink color of the matte finishing dinner sets reminds you of the pink rose, peach blossom, Long skirts, and the one you love. The perfect matching cutlery is the green bamboo design stainless steel cutlery dinner set. The green bamboo design ABS handles of the stainless steel cutlery flatware looks just like the real bamboo in hand.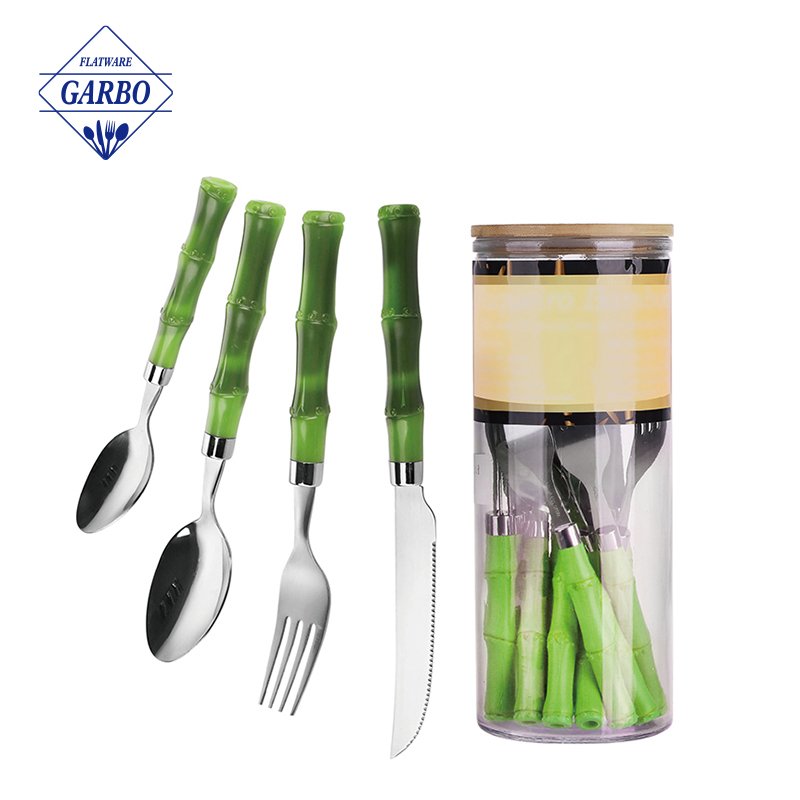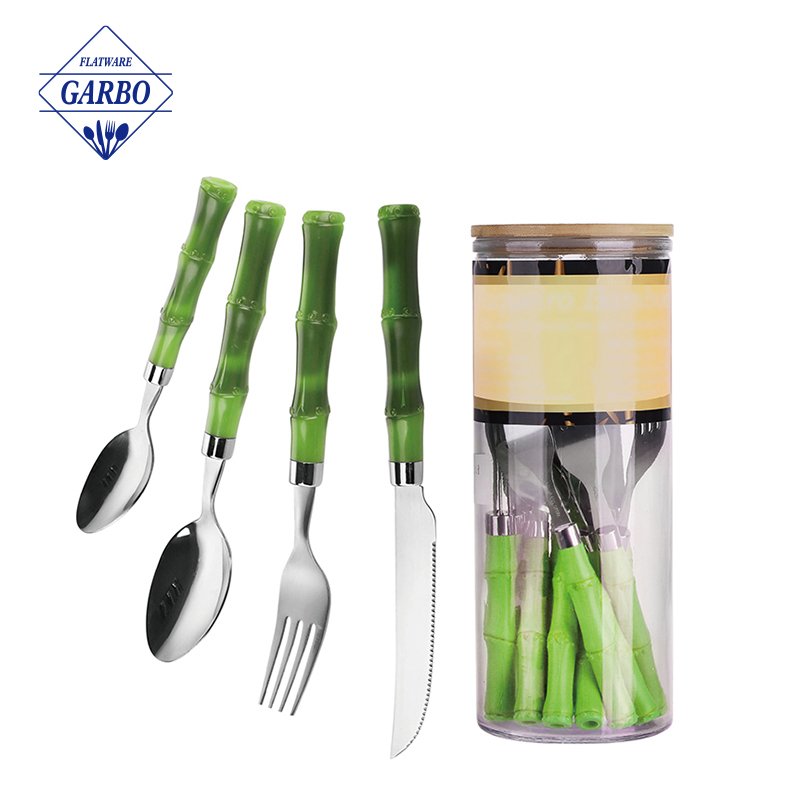 You feel more closed to nature in the bamboo forest. The stainless steel cutlery is made of food-grade 304 stainless steel with an ABS handle.The bamboo design set includes a dinner fork, dinner knife, diner spoon, and teaspoon. It can be with a wooden case, you can go picnic with your loved slivery flatware. Mirror Polished, shining appearance match well with your existing table settings, with smooth edges without rough spots to protect your mouths.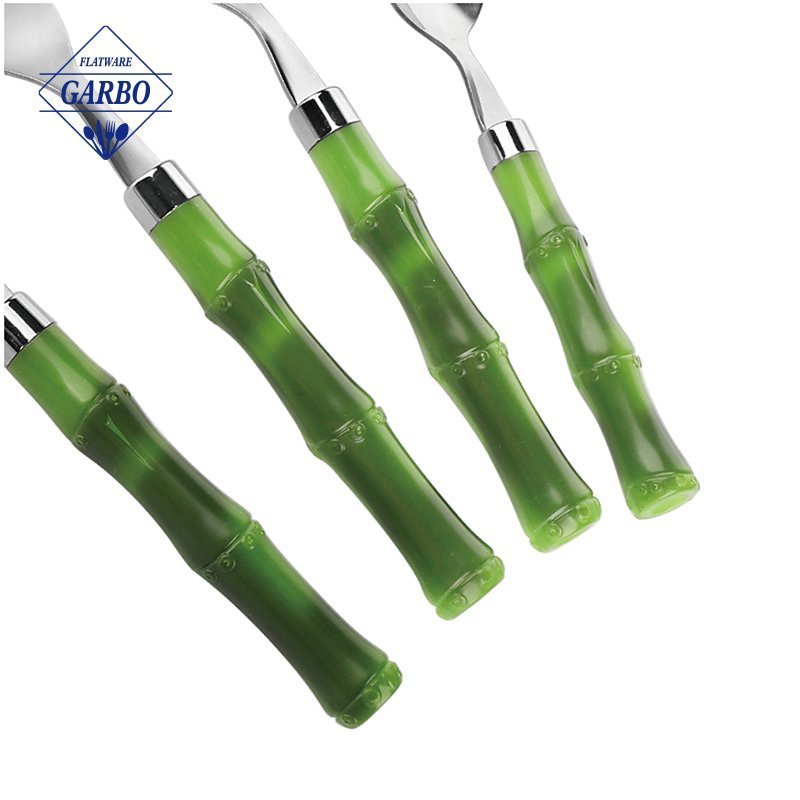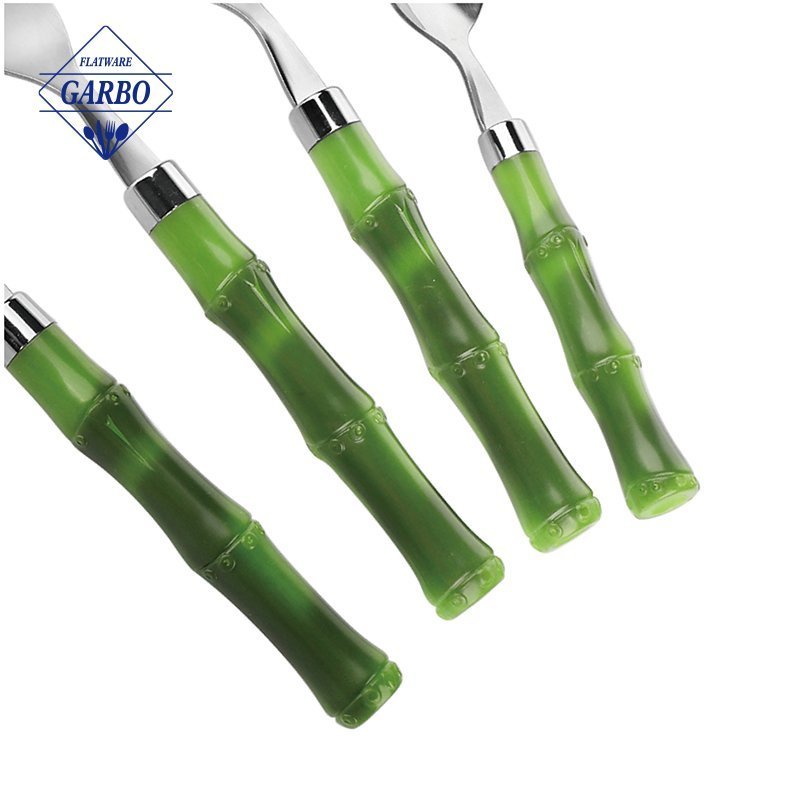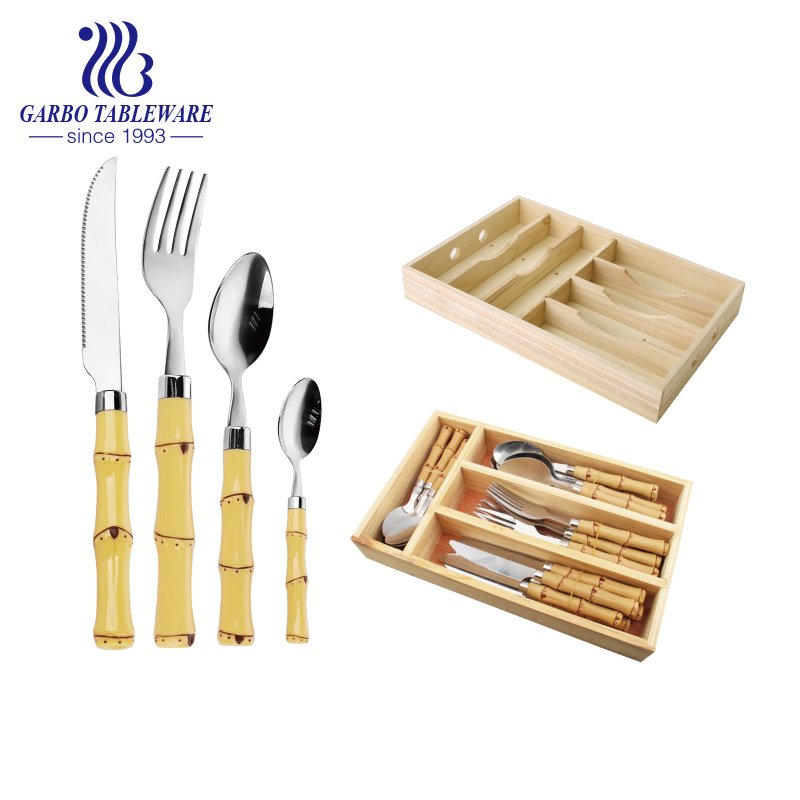 Option 2: Garden Series porcelain dinner set with golden rose flatware
Secondly, the garden series porcelain dinner set will be another perfect option if you don't like the simple color and you want a more vivid table.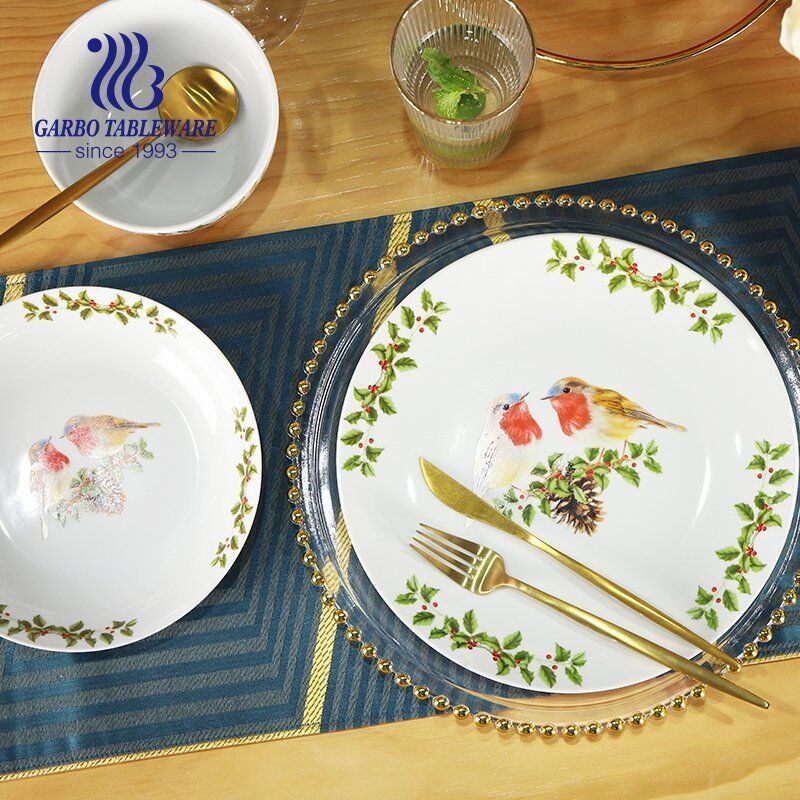 This porcelain dinner 16pcs dinner set is decorated with two birds and green leaves and red flowers decals on the plate and bowl surface. When using this beautiful flower and bird illustrations porcelain dinner set, you may feel like walking in a garden full of singing birds and fragrant flowers.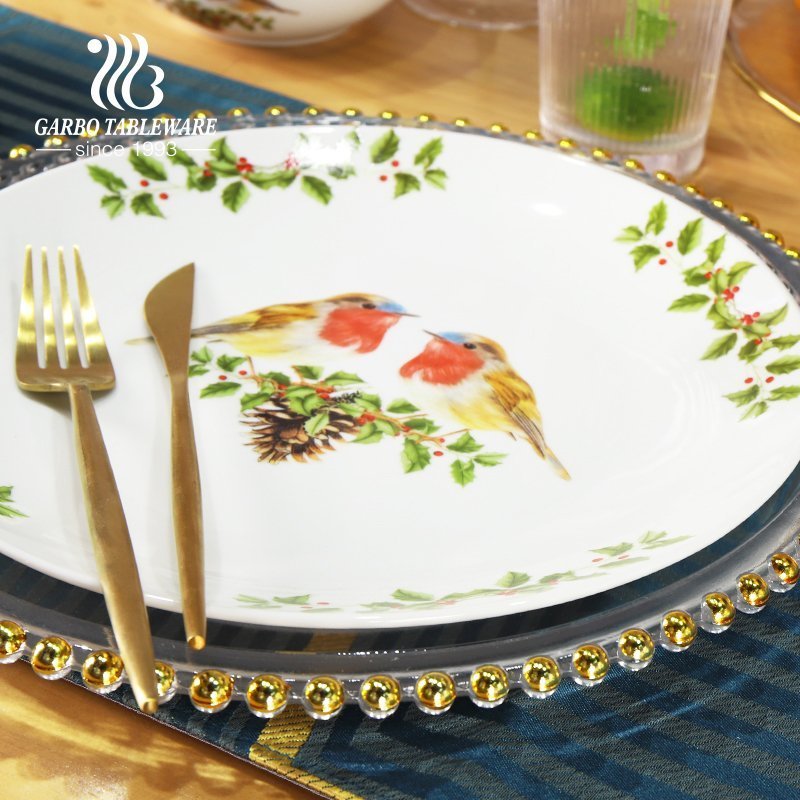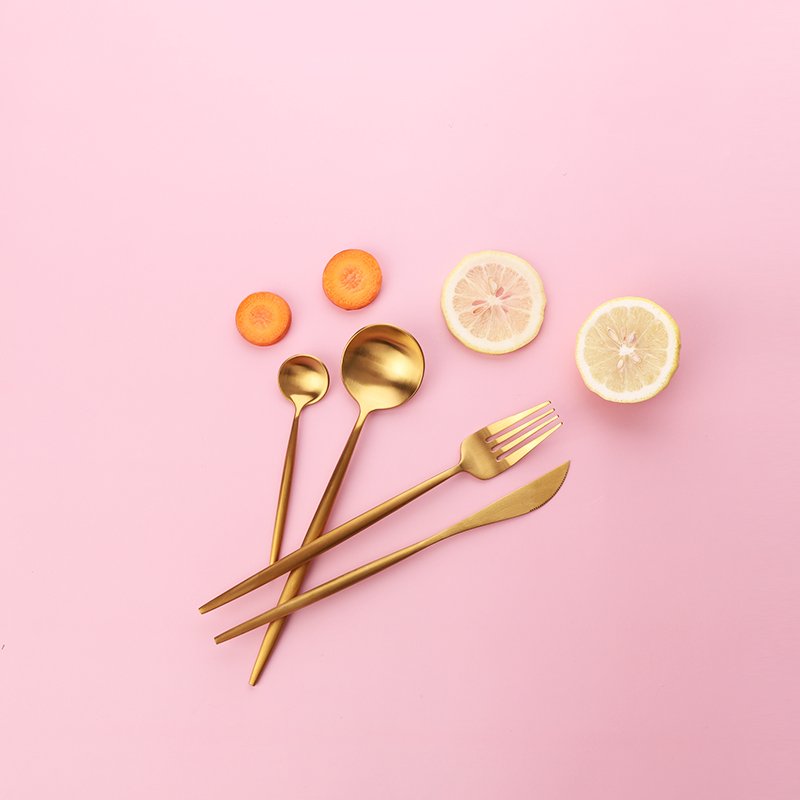 The golden rose stainless steel luxury flatware dinner set match this garden well. They both are elegant and exquisite. This 18/8 stainless steel flatware set looks fashionable and charming and elegant, keeping the tableware bright. The golden color of the flatware dinner set is finished with the electroplated with titanium metal, not the color spraying craft. You don't have the worry about the bending, rust-proof. This fashionable golden rose stainless steel flatware is Lead-free, Cadmium-free, Phthalate-free, BPA-free healthy, and green.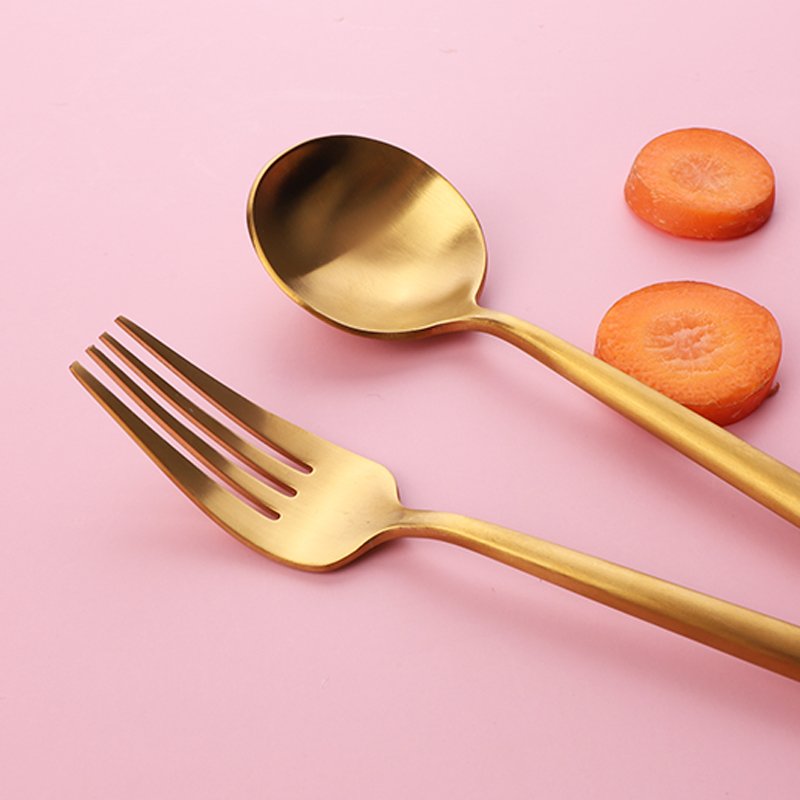 This Portugal series PVD Golden Rose cutlery 16pcs dinner set, including 4 dinner forks,4 dinner spoons,4 dinner knives, and 4 teaspoons, which can meet your daily use. For long-lasting use, we suggest hand washing for this golden rose dinnerware cutlery set.
For more dinnerware and flatware options, pls keep following up on our website and we will keep updating it from time to time.