1.Printing under grazed
The most popular craft process is printing under glazed, Generally include some simple patterns, symmetrical patterns, and geometric figures, the color is relatively single, usually one to two colors.
The advantage of this kind of underglaze color printing is safety. After printing the pattern, a layer of transparent glaze will be applied to it, so that the pigment of the pattern is completely covered under the transparent glaze there will be no heavy metal overflow. The disadvantage is that the color is relatively single, if the color is rich, it cannot be printed by underglaze color printing.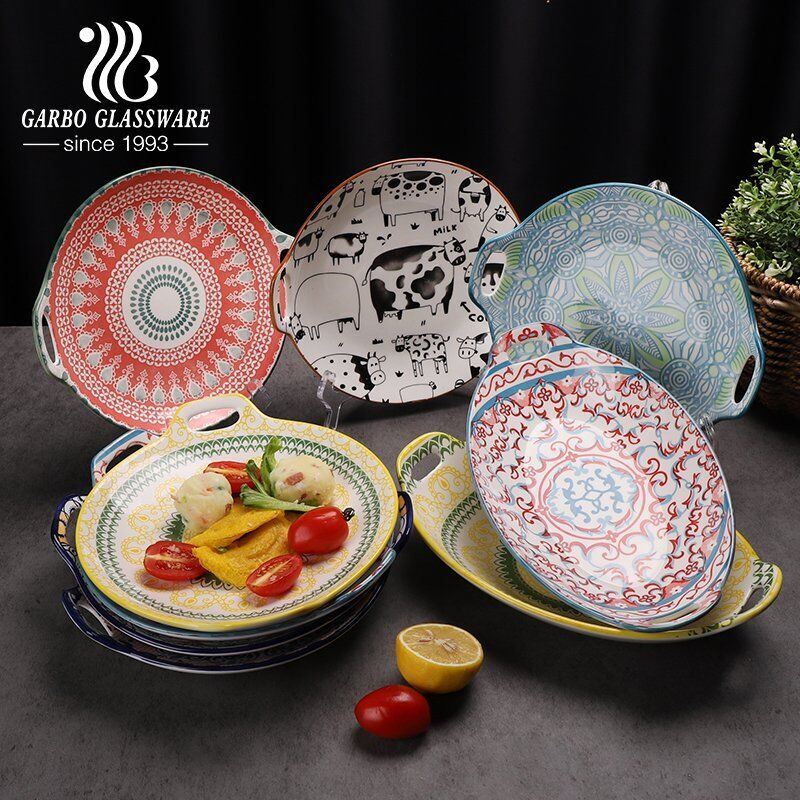 2.Decal paper transfer
Another popular way is to make decals. The patterns are printed on the decals first, and then the decals are pasted on the cups or plates, and the patterns are covered on the ceramics by manual scratching paper, and then subjected to high temperature. Barbecuing makes the patterned paper blend into the glaze, which is also called overglaze color printing. The advantage of this process is that it can make patterns with complex colors and the effect is more beautiful.
And it is suitable for all kinds of utensils, ceramic cups, ceramic bowls, ceramic plates, and some decorative objects that can be used for decals.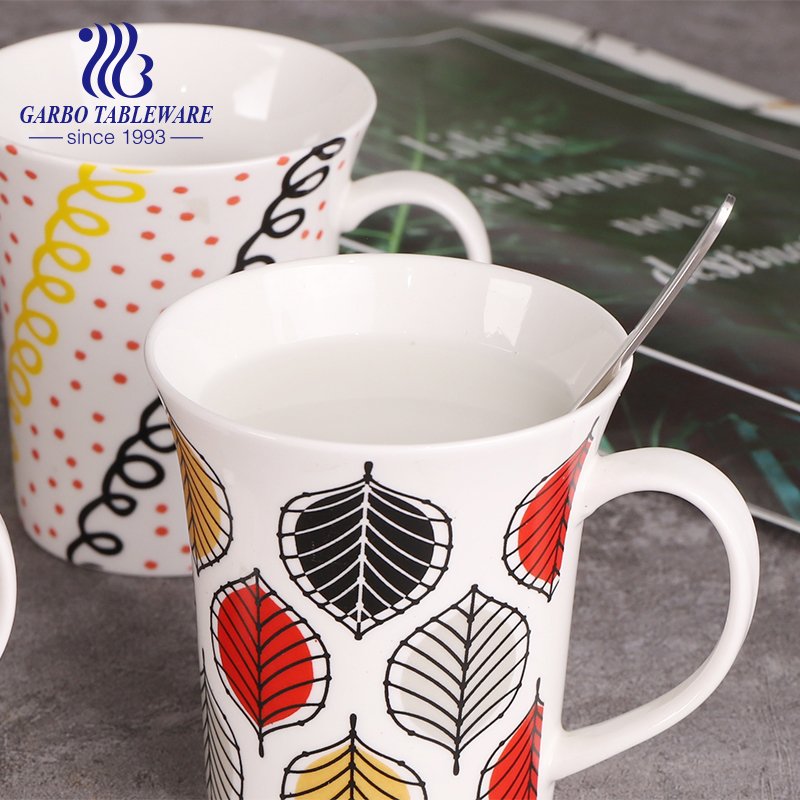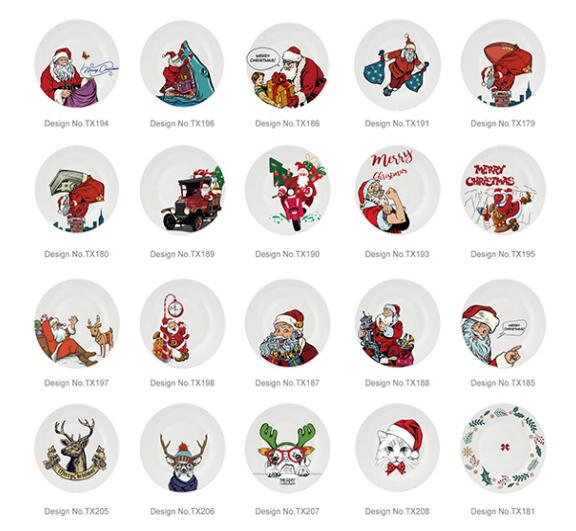 3.Color glazed
The color glaze is to put the ceramic shape in the colored glaze pigment. This method is simple, and the colors of the porcelain made are various, and the pigments are also food-grade, so there is no need to worry about food Class safety. In this way, porcelain can have a variety of colors, and even the same type can be combined with different colors. It has a visual effect. It is a safe and simple way of ceramic decoration.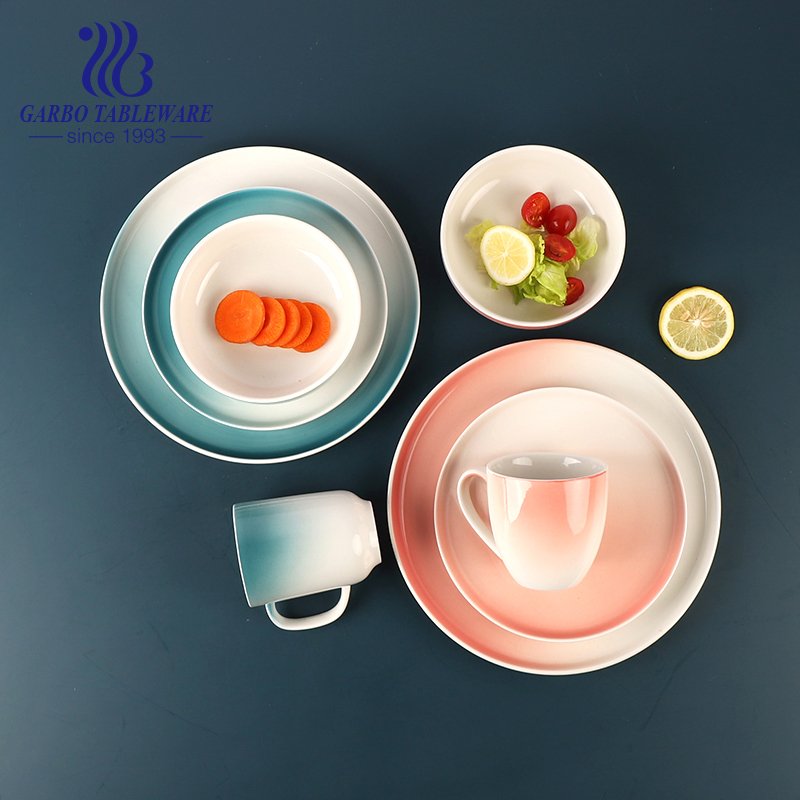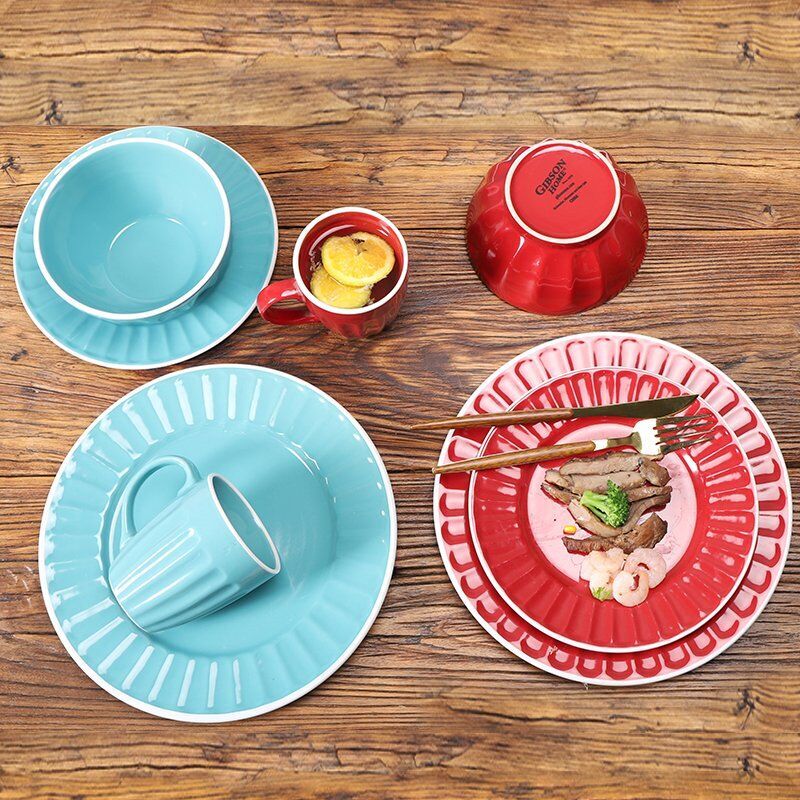 4.Hand painting
Hand-painting is a manual method of applying paint to porcelain. Generally, several colors can be depicted, which looks like a rainbow color. This method is simple and diverse. Different colors can be combined to make the color of each type. Is unique.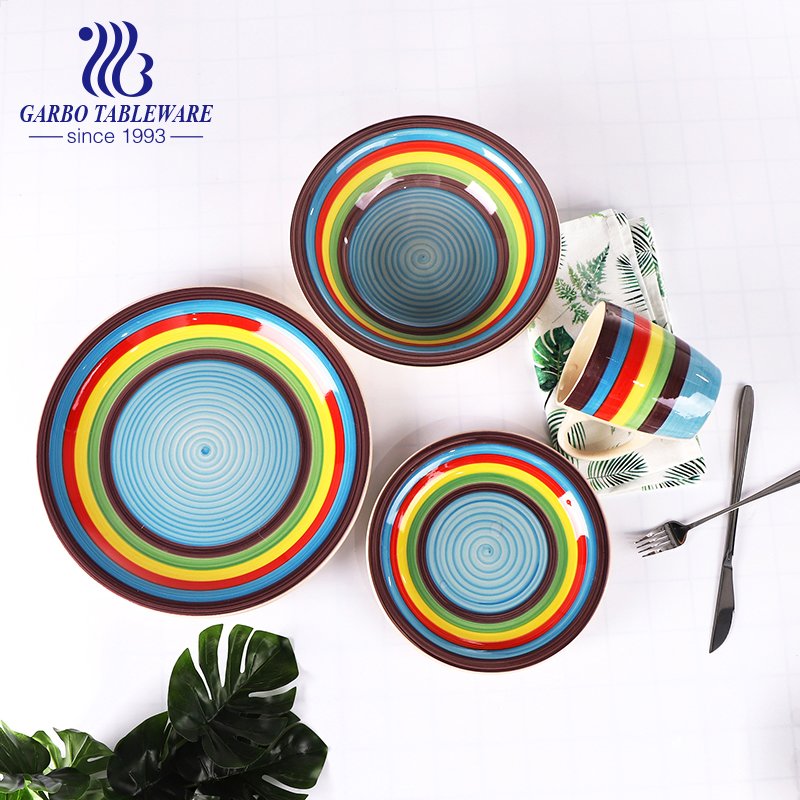 5.Gold plating
Electroplating is generally used as a decoration, usually used on the handle, mouth, or the side of the ceramic plate to make the ceramic look more high-end and increase the value of the ceramic.