Food is the most important thing for people. For those who are particular about food, good dishes should be set off with good dinnerware, which will further enhance our appetite. Among the dinnerware made of many materials, ceramic dinnerware is more popular in market. We use ceramic dinnerware a lot, but we don't know much knowledge about it, such as how to choose ceramic dinnerware and how to clean it,etc.
ceramic dinnerware purchasing guide
When you are buying ceramic dinnerware, please try to buy it at a regular brand ceramic store or a bigger supermarket , instead of buying fake and inferior ceramics produced by informal manufacturers on the street, because street ceramics have no brand and production standards, and it is difficult to guarantee safety. According to national regulations, if ceramic tableware is soaked in 4% acetic acid, the amount of lead dissolution shall not exceed 7 mg/liter, and the amount of cadmium dissolution shall not exceed 0.5 mg/liter. At present, the products of regular manufacturers can basically meet this requirement.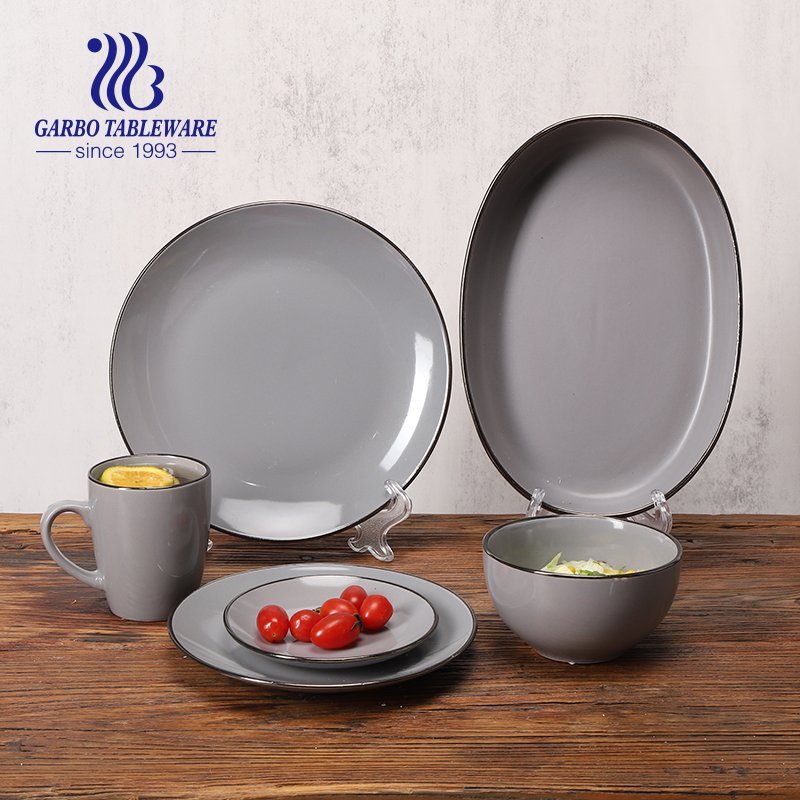 But if you import from our company,we have certificates for ceramic dinnerware and agree to audit our factory,etc.So you can trust us without any worry.We can also send sample to you for quality reference before your order.After production, we can send online production sample to you for checking to check if we can arrange shipment.Quality control is very serious that you do not worry about the quality and healthy problem.You can use our samples for testing first and then place order is acceptable.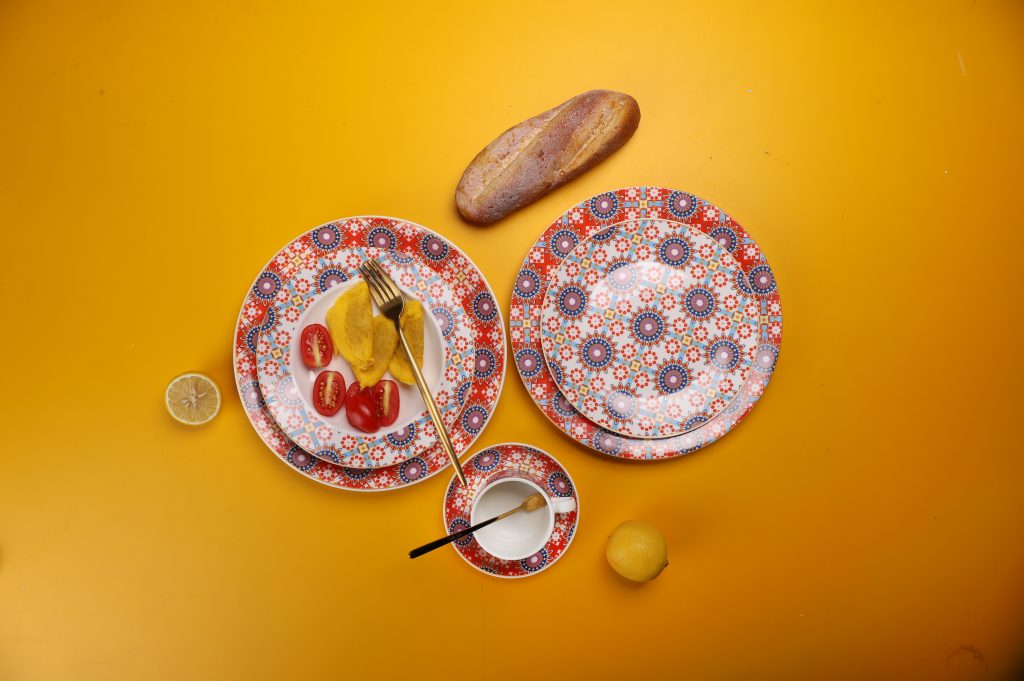 Pay attention to the color of the dinnerware. Touch the surface of the dinnerware to see if the inner wall is smooth no matter ceramic bowl,dish or drinking mug. If there is a sense of unevenness, it proves that it is an over-glaze decoration. Pls do not buy it .On the contrary, choosing the in-glaze and glaze with stricter raw materials and serious process control dinnerware.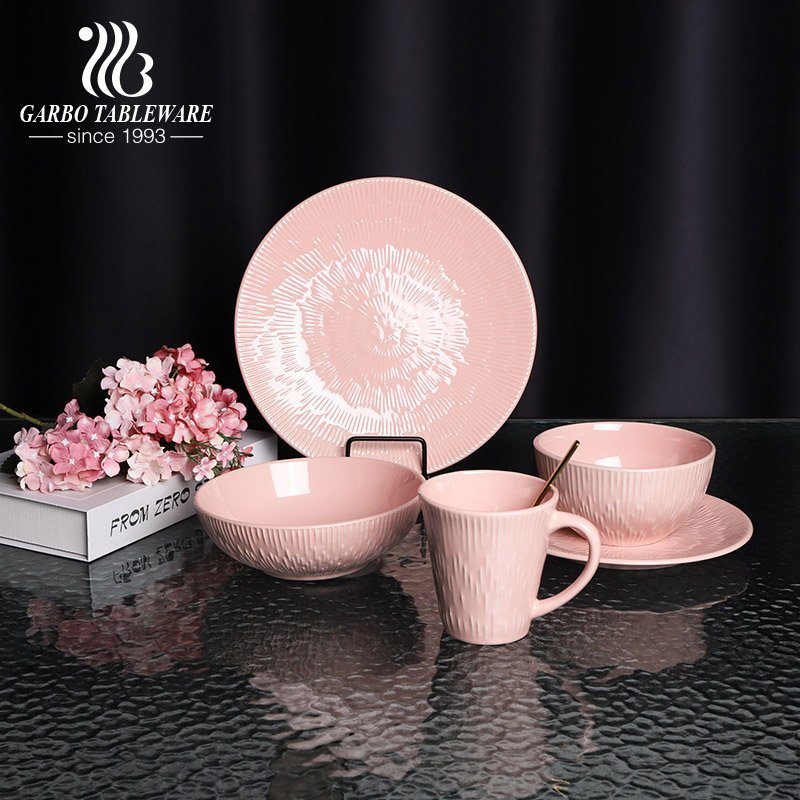 .If you use the dishwasher for cleaning the ceramic dinnerware at home frequently, you need to choose a product with a thicker edge and an arc-shaped reinforced edge, which is not easy to damage.
Do not buy those with pungent odor or too bright color dinnerware. In order to make the color brighter, the manufacturer will add some heavy metal additives to the glaze. Therefore, the brighter the color of the tableware, the more likely the heavy metal will exceed the standard.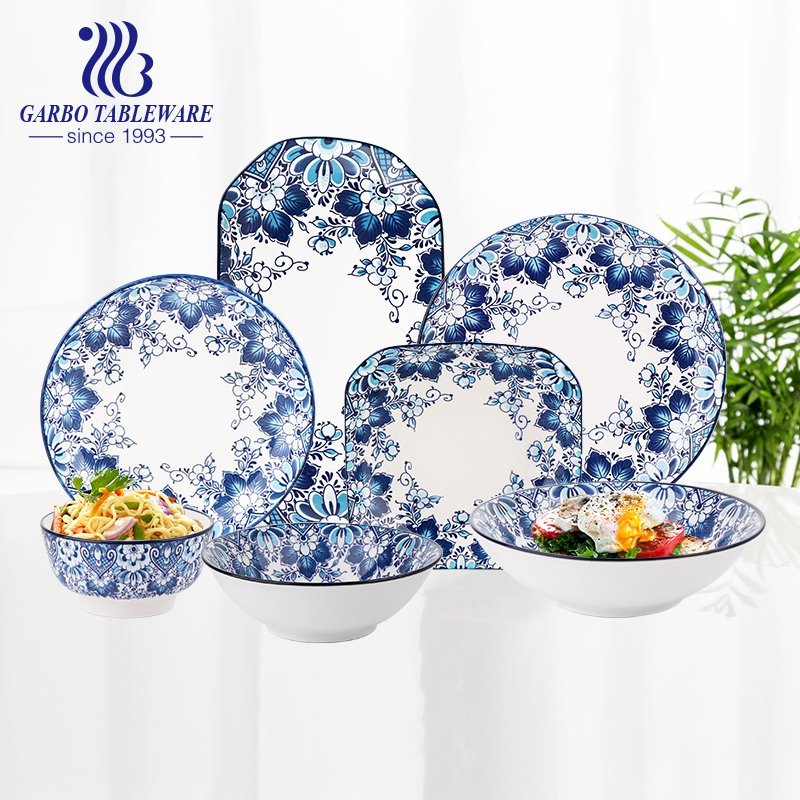 For normal circumstances, the inner walls of plates, bowls and mugs should not have print patterns, because there are heavy metals such as lead and cadmium in the glaze decoration, especially the bowls and cups are directly in contact with our mouths, and long-term consumption is not beneficial to the human body.
When choosing a better ceramic dinnerware, you should pay attention to whether the color of the pattern is bright. If it is not bright, it may be that the baking temperature is insufficient, and the output of cadmium and lead is high, which is not very good.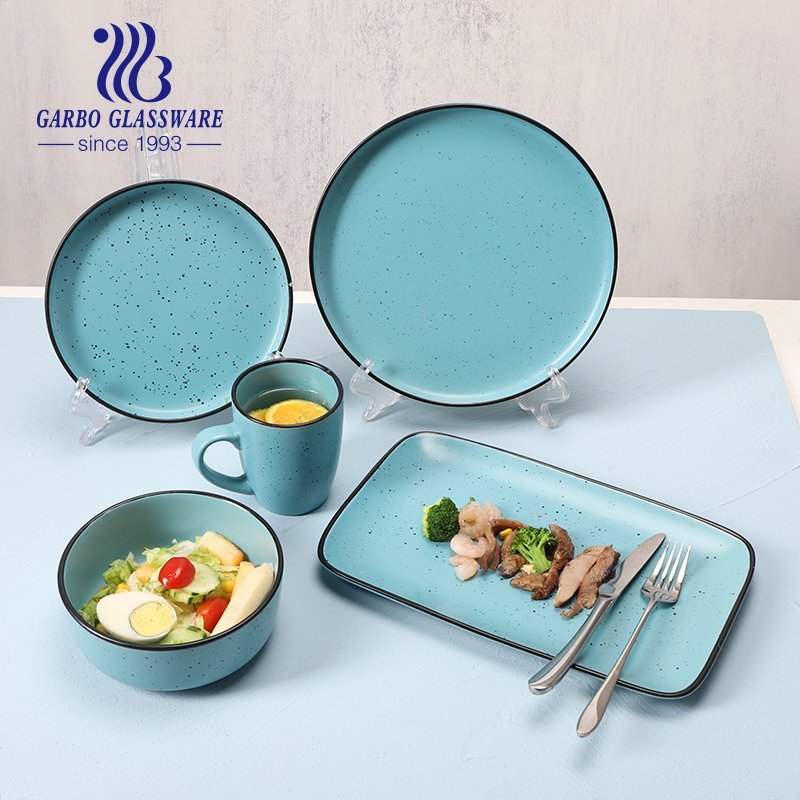 To determine whether there is a crack, tap the edge of the mouth with your fingers. If it makes a hoarse sound, it is a defective product.
If you are still not how to choose ceramic dinnerware, just choose Garbo international.Our products is pretty and healthy for you that have certificates.Therefore,you can trust us and purchasing products from us.We are waiting for you,come on!