Many people like to eat baking foods, like roast duck, roast chicken etc. Baked foods look very nice, taste delicious also. People usually use microwave or oven to bake their favorite foods. The question is coming, what kinds of baking plate can be safe in microwave and oven with high temperature?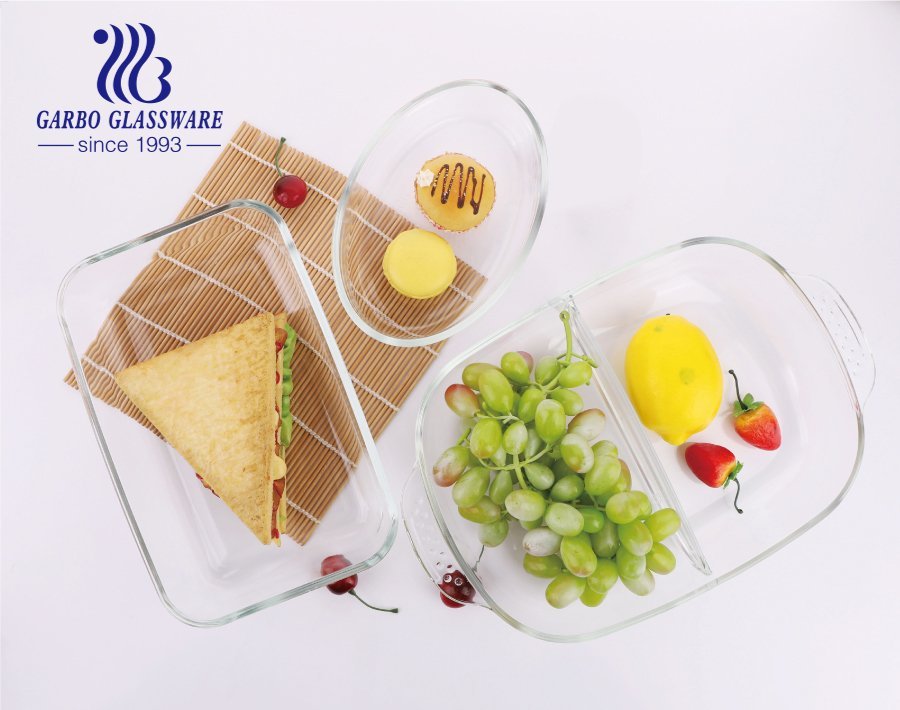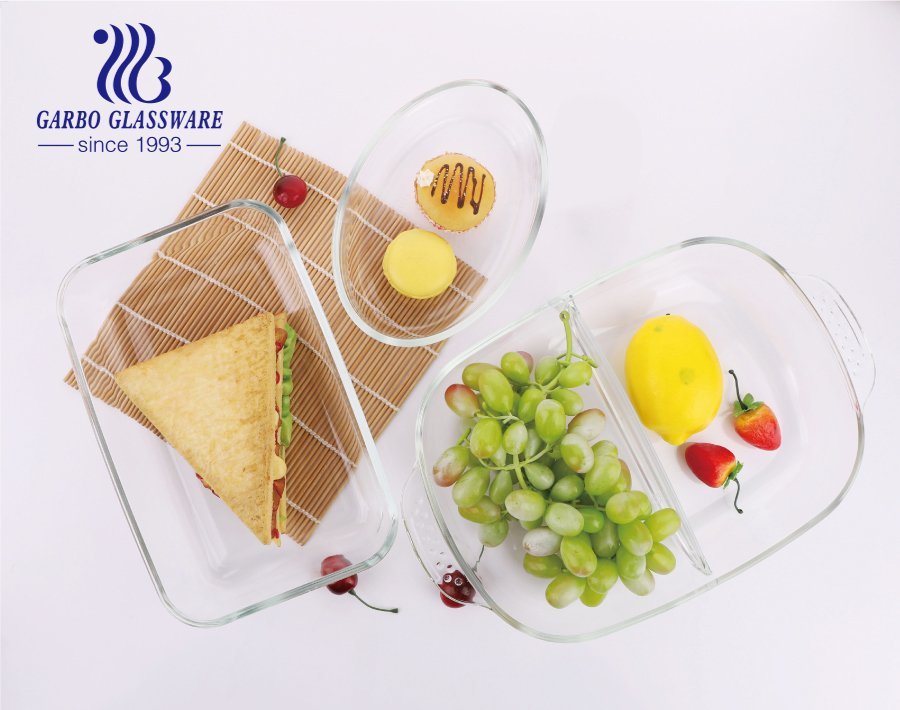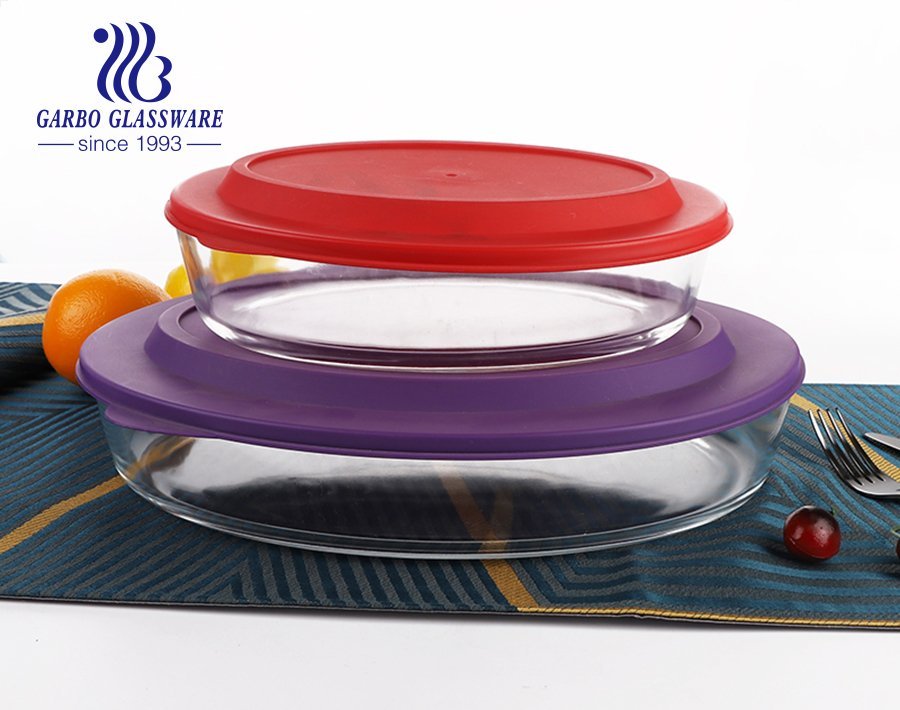 Soda lime glass plate is not suitable.
Soda lime glass is one of normal glass material, pass food grade. Can make into different type of glassware. Such as glass cup, mug, bowl, jug, jar, plate and so on. We often can see items that made of soda lime glass display on super market, restaurant, gift store… Why they can be used to contain hot water? But doesn't appear in microwave and oven. Because soda lime glass's heat resistant is not very high. Can withstand temperature difference from 5 degree to 75 degree. However, the operating temperature of microwave and oven is very high. Request hundreds of degree to work.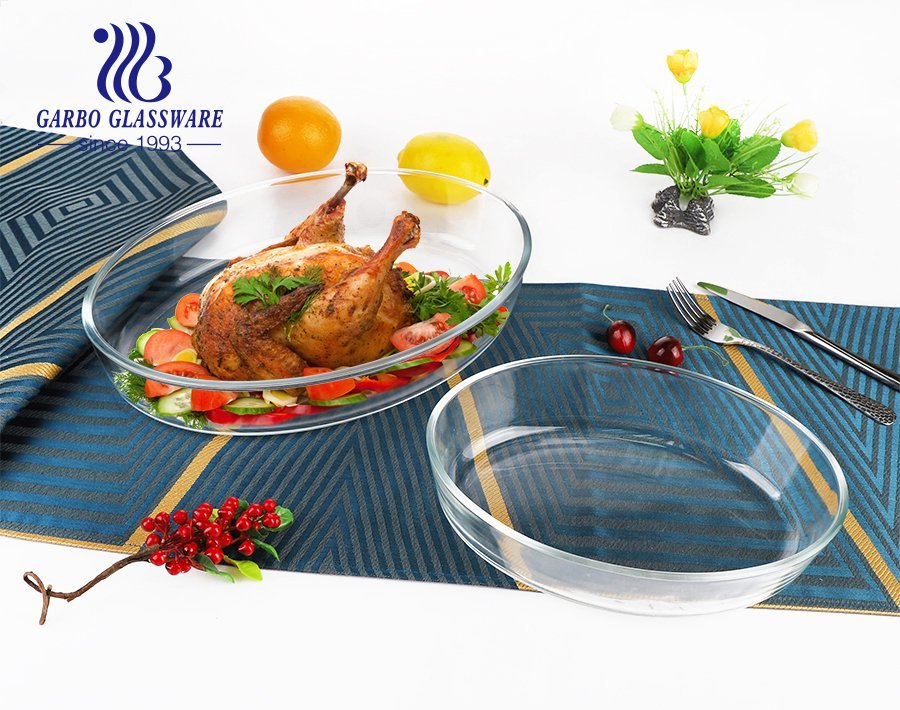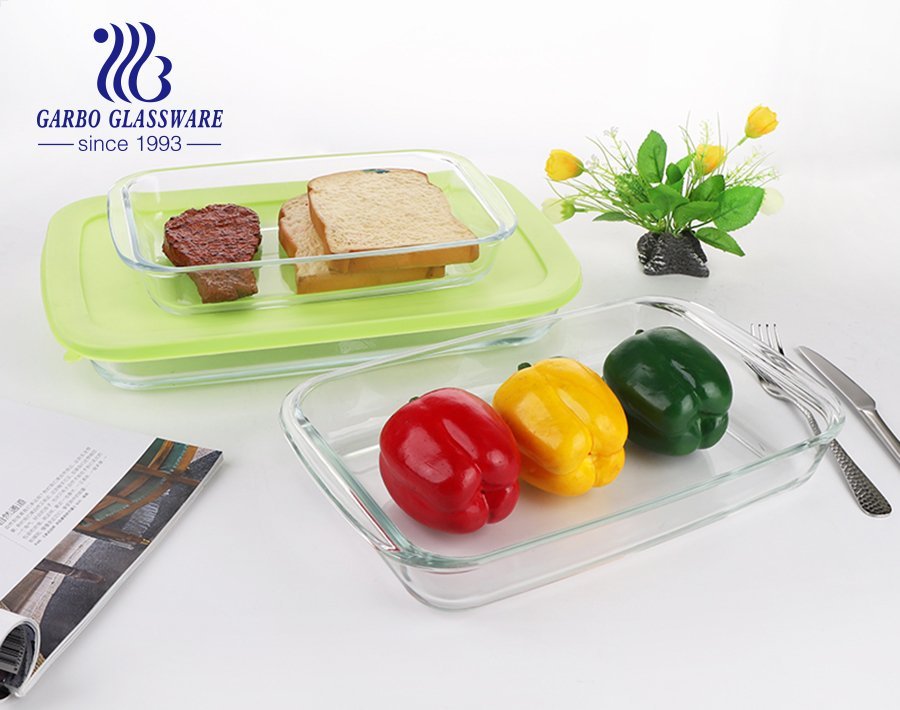 Borosilicate glass baking plate is perfect.
Borosilicate glass is different with soda lime glass. It is lighter than soda lime glass. Good chemical stability, very strong, good heat resistance. Can withstand high temperature and big temperature difference. Usually can work under the situation of hundreds of degree. Not easy to be broken. So many manufacturers use borosilicate glass material to make baking plate and baking bowl. Also make many glass tea coffee cup to hold hot drinking. When you use borosilicate glass baking plate to bake your foods. Not need to worry, you can turn up the temperature confidently. Next will introduce some Garbo glass baking plates for you.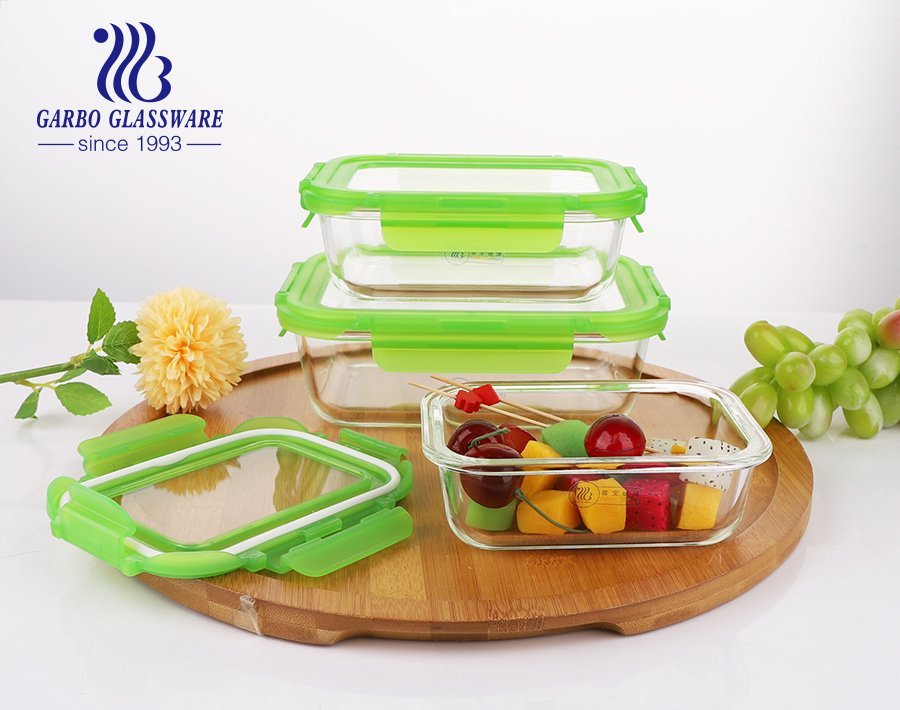 Garbo glass baking plate with lid.
Borosilicate glass baking plate. Have different shape, such as round, rectangle, square, oval. Sets composed of different capacity. There are 350ml, 500ml, 1000ml etc. You can make different composition by yourself. Transparent body design is good for show inside food. You can see the transformation of food cooking. Enjoy the wonderful process of making food. Match with different color lids. Like orange, yellow, purple, pink, blue and so on. Perfect for keeping fresh and the taste of food.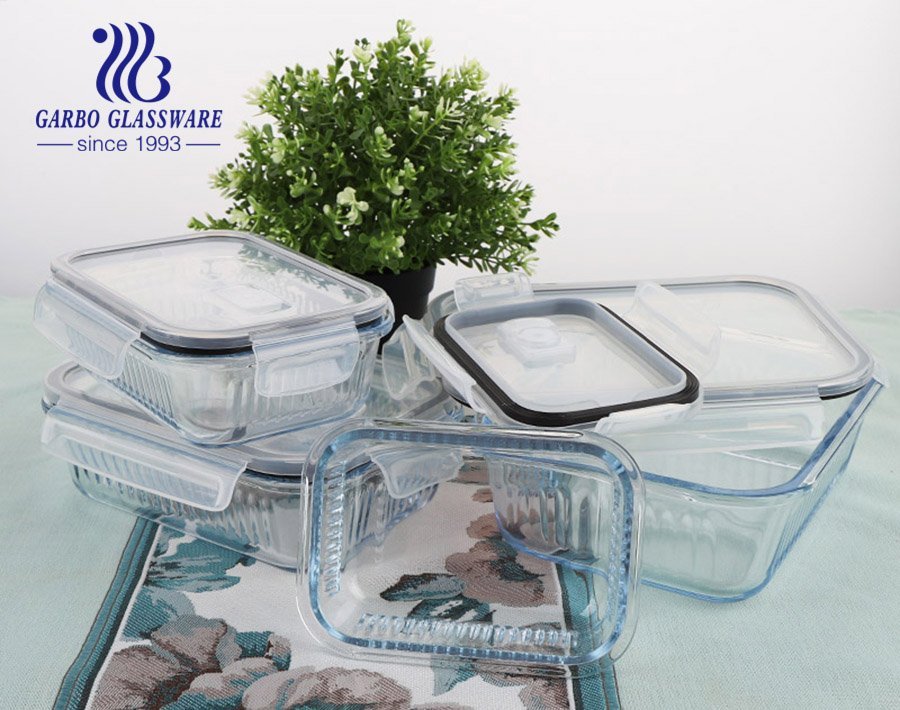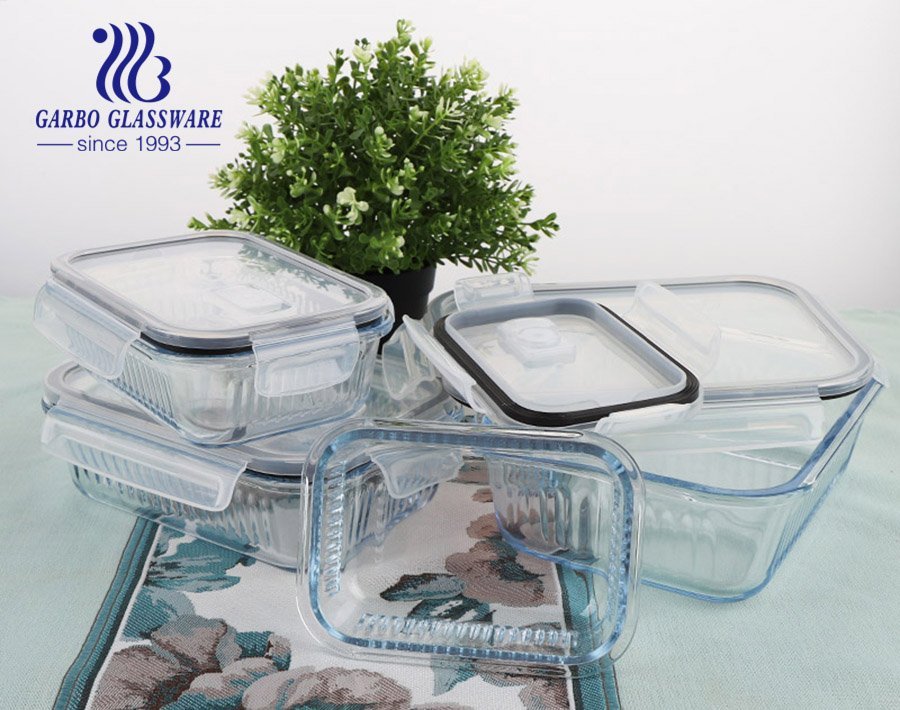 We can accept OEM panton colors. So you can choose any color lid you like to match the baking plate. We also can do your company logo on the baking plate to promote your company brand. If you think the clear body is a little simple. You can use color paper with element, animal, flower and food to decorate. If you don't have design, we also can make design for you. Our company have a professional designer team of around 15 people. They usually focus on market dynamics. Search fashion and popular ideas. Can make over 100 new exclusive items for our customer very year.
We only show you some items in this article. If you want to see more items or custom your own designs, welcome to contact us by subscribe our website, email. Or call us directly. We are always ready for your enquiry.