When you want to create some gift for promotion, a glass mug and porcelain mug will the first idea come to your mind, Not matter for festival promotion, or some new products lunch promotion, these will be a very good way and cheap budget option.
Here we will introduce 5 top popular glasss mug and beer mug for reference
1)Classic standard ceramic mug
This mug is the most popular and classic model porcelain mug, you can see everywhere daily life, is quite normal, it will be your first action,
but is no doubt that this is is the best hot sale promotion item.
With the straight shape body and the big round shape handle, this mug is suitable for all people to use. you can see all over the world, when you travel to some famous place, such as like Eiffel Tower in France, Torre di Pisa in Italy, you can easy to find some Souvenirs in the local gift shop, and this mug with the famous landscape design will be the popular one traveler will buy, as they are cheaper.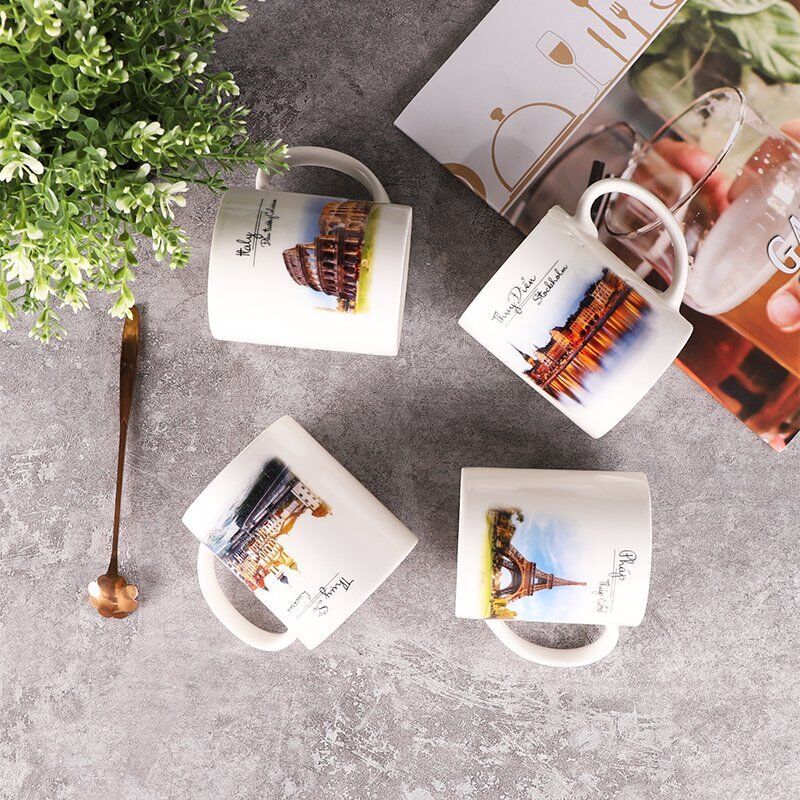 This mug is made of high-quality porcelain material, and most of the Chinese factories will keep stock for easy order. The pattern on the mug usually decal process on it when receiving client design, in this way, small quantity also available. Some customer they would like to have much design or with the buyer personal design on it, they will have a heat transfer machine in their shop, and printing soon when buyer need.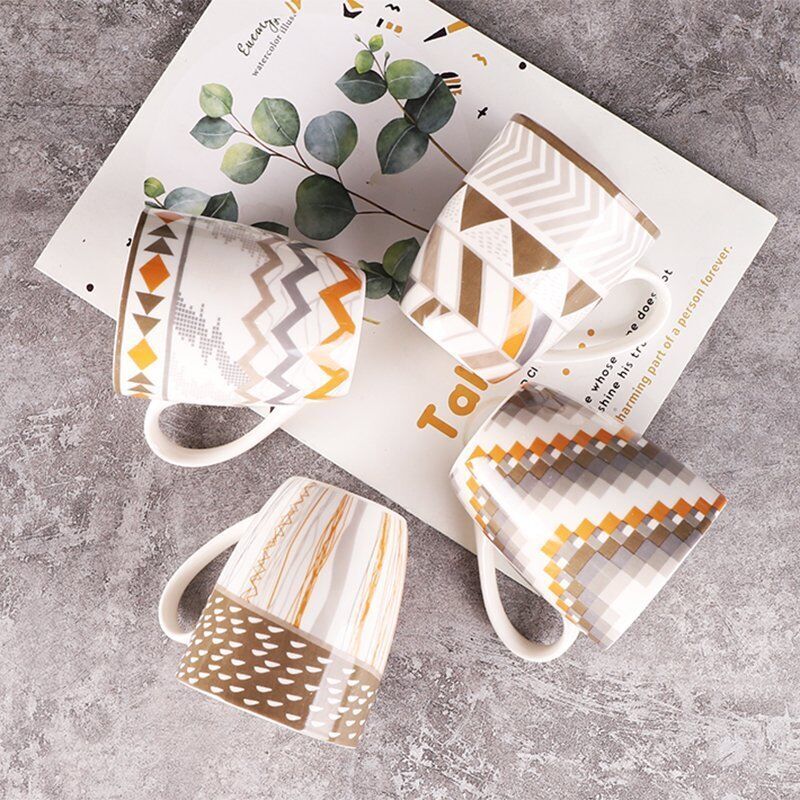 2) Double wall porcelain cup with a silicone sleeve.
This porcelain cup with silicone sleeve also keep hot sale all the time, with the double-wall design, it will good protect when taking this cup on the road, with silicon sleeve double protection, make this cup popular all the time, there is also a silicon lid to avoid dust when place on the table. You can also decal design on the cup body or engraved logo on the silicone, this can be a brand promotion.
This cup also an environmentally friendly idea, and durable for drinking all kinds of coffee, juice, water all the time. so this mug will be a medium budget for promotion choice.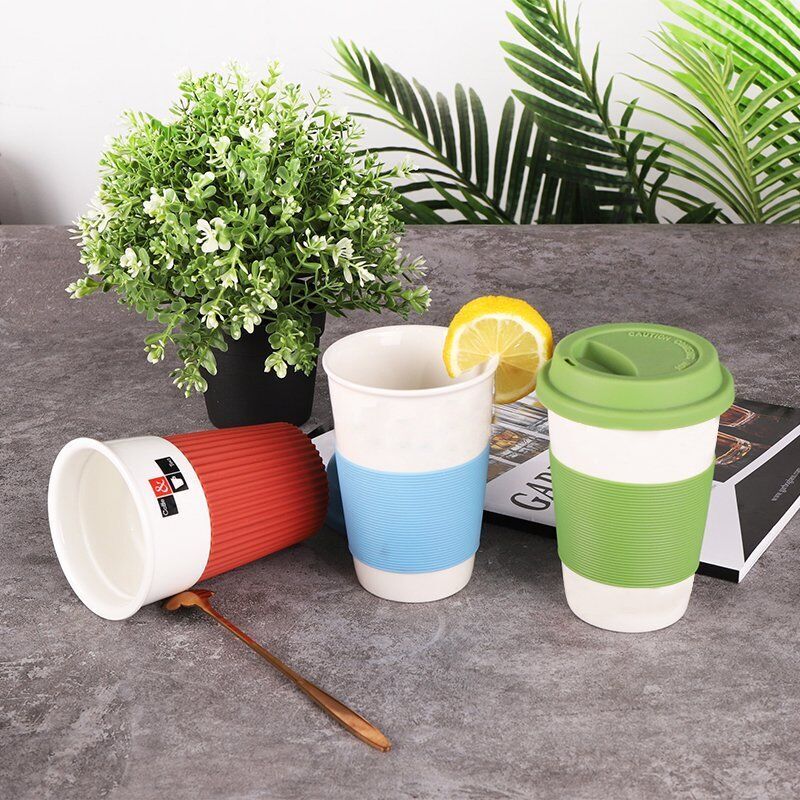 3) Cheap glass mug with printing
With the same model of the first ceramic mug, there is also this mug in glass material, with the glass material, the cost is cheaper than porcelain material. So with this mug promotion, clients usually place a big quantity for their brand product promotion, such as coca-cola, Lipton tea, Colgate, dutch lady milk and etc. You can easily see in the supermarket, or shopping mall, when this brand has product promotion, this mug is a combined sale product with no value, the importer chooses this mug usually for a very low budget.
Dut to glassware industrial production limited, the Moq for glassware usually a bit qty than the ceramic mug, and the logo or pattern will process with printing or decal, for fast delivery items, if fast delivery goods, the printing logo will be the best choice.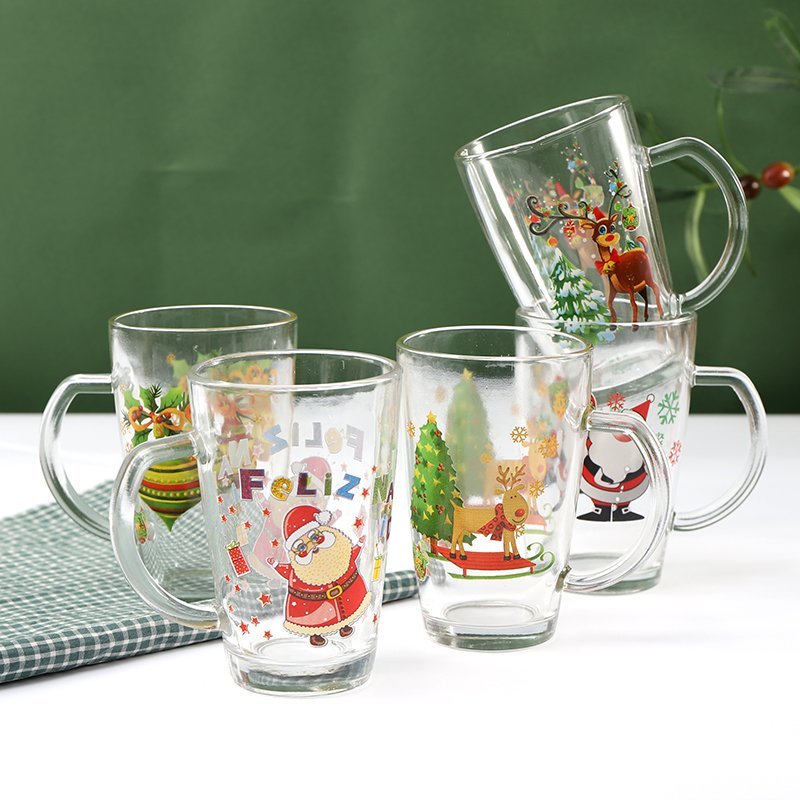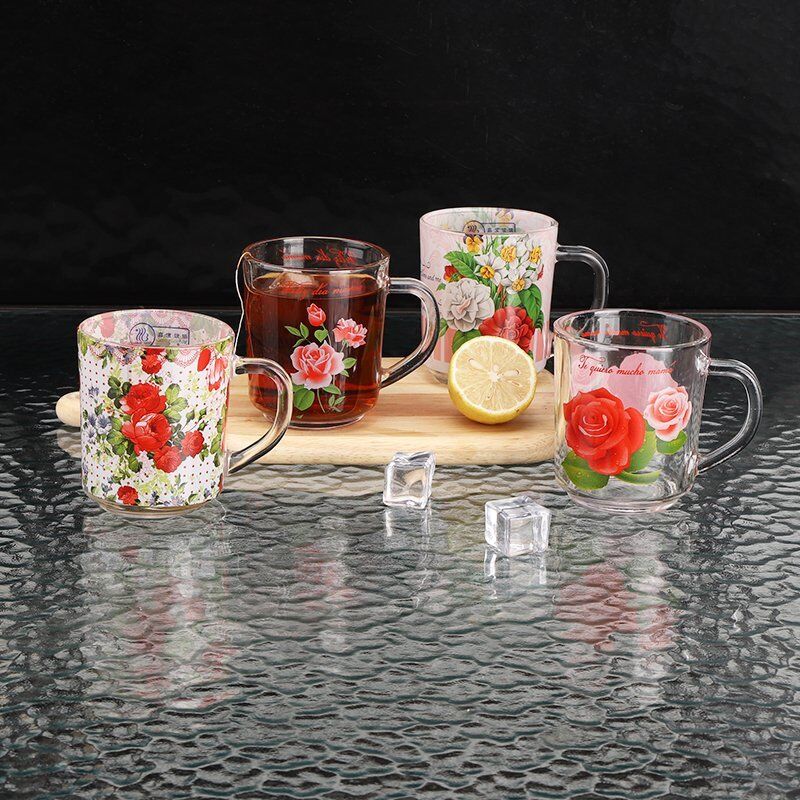 4) Glass mug with foot
For this glass mug, it's also one of the top promotion gift items in our company from last year, special for the South American market.
With a big volume, and stability shape, this mug creative a lot for festival items, such as Christmas, mother, and father's days gift. This mug is also can with frosted effect, then with the festival pattern. And packing in a nice design color box, it will be a very good gift promotion item for the festival.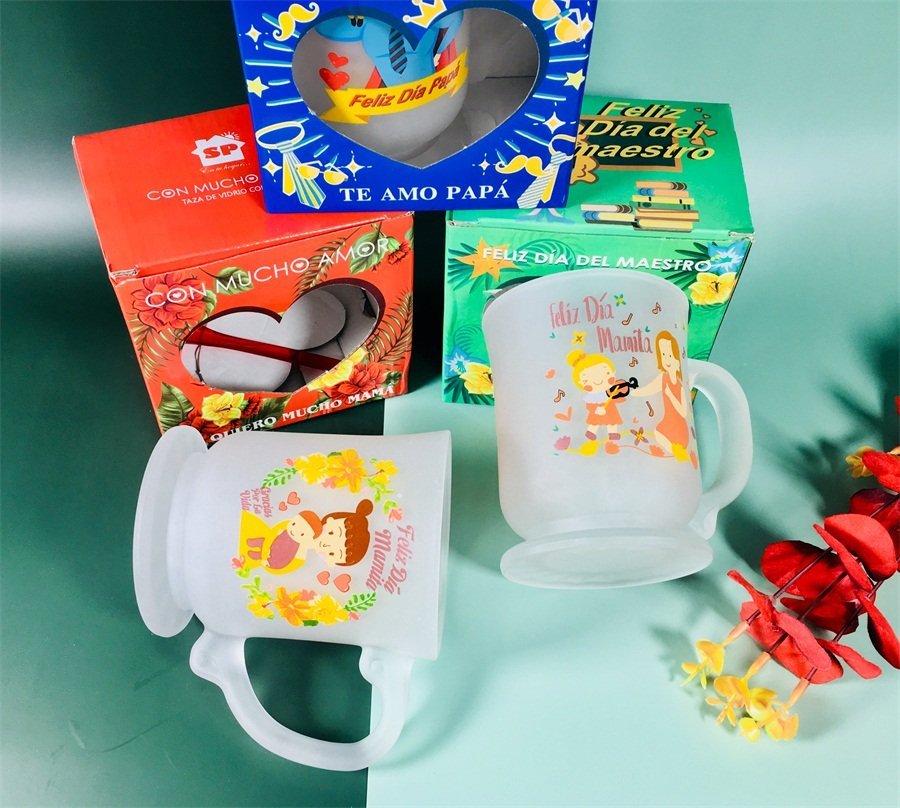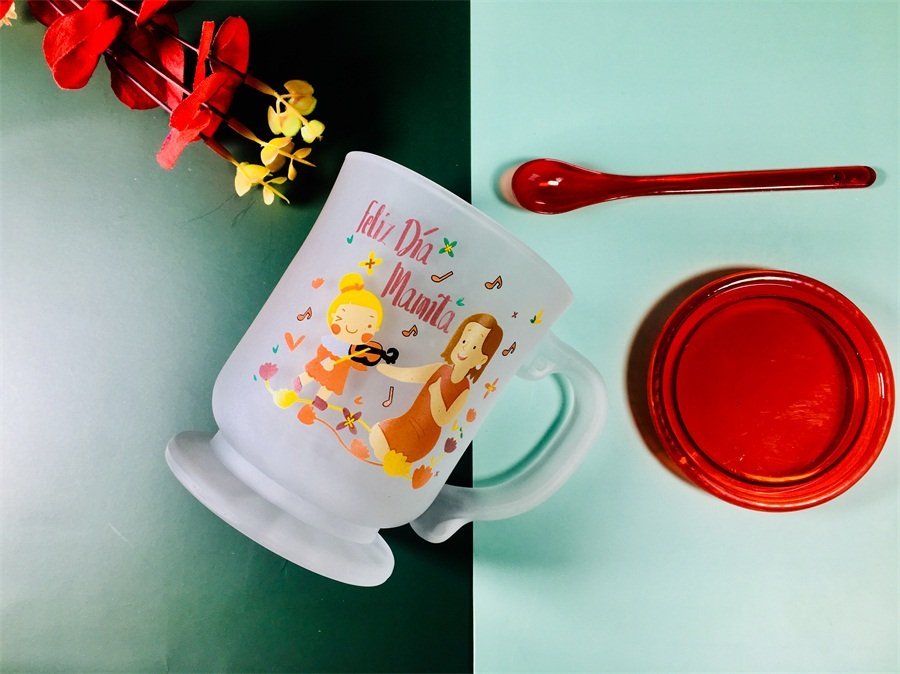 5) Easy take bottles
When you see this bottle the first time, oh! is a vacuum bottle with stainless steel material, the answer is no. it's actually a glass bottle with a plastic tube to protect. The glass inside the material bottle makes sure can fill hot water and food safety drinking, and the outside plastic cove is for decoration and protects your hand when taking, it's really a perfect design bottle at a cheap price but nice looking.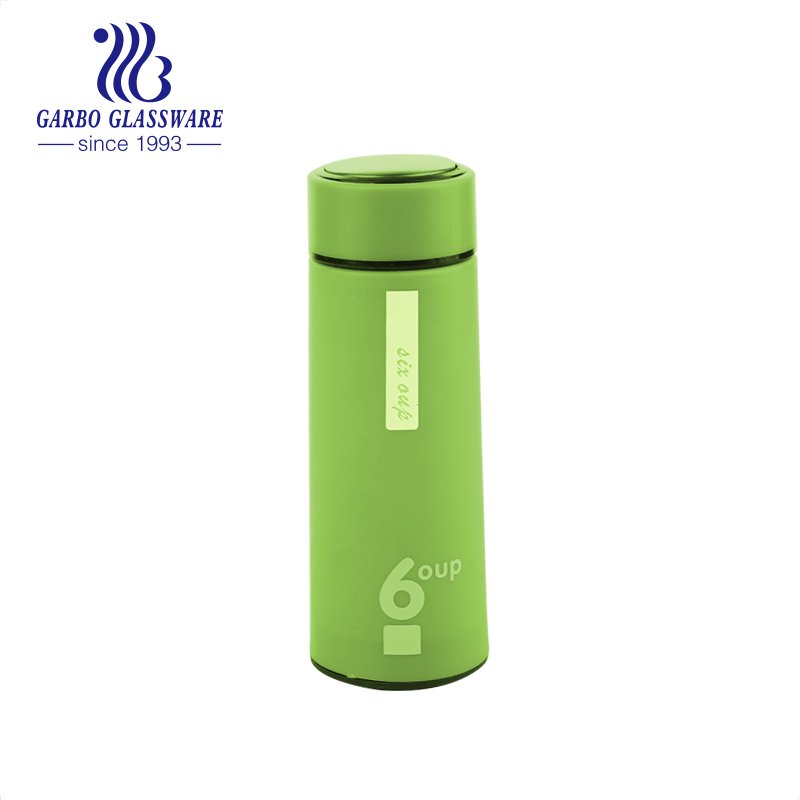 The most advantage is that the plastic outside can print the logo, so it's easy to create as brand promotion, from last year, all kinds of the big brand already import a lot of this bottle for their seasonal promotion. In the coming year, there will be a more new style of this bottle roll out, there will be many options.