Whether you are a baking master or a novice, it's indispensable to have some good bakeware for Variety of baking. Moreover, with the increasing requirement for baking, the demand for baking is also developing.
So, How can we choose a suitable bakeware? What standards should we refer to?
Can be used in microwave, oven and fridge.
Different bakeware are suitable for different conditions. A superb baking tray can be able to used in a variety of conditions, such as ceramic. On the contrary, some utensils may not be suitable for oven, such as copper baking tray.
Withstand rapid and large temperature difference
It's important for baking dish that whether it can withstand rapid changes in temperature. During baking, bakers always need to cool the food quickly. There will be a large temperature difference from the fridge to the oven to the table.
Available in a variety of sizes and shapes
Bakeware of different sizes and shapes can help baker make different types of desserts or breads. On the one hand, the baked food will being out the best in baking. On the other hand, that can help the baker to reduce the time for shaping the food and avoid excessive waste.
Easy to demold and clean
An excellent bakeware should be easy to demold, which is helpful to improve the success rate of baking. The quality of kitchen is also related to whether it is easy to clean. The easier it is to clean, the more durable and time-saving it will be.
Safety and reliability of materials
Some materials will produce poisonous or unpleasant gases at high temperatures. Besides, Some materials will burst at high temperatures. Therefore, look out for and avoid bakeware made from these materials is very important, such as regular glass, plastic, wood.
Recommendations
Different material has their own advantages and shortcomings. At present, there are mainly four kinds of baking trays on the market. They are made of metal, glass, ceramic or silicone. Among them, ceramic bakeware is extremely popular because of its excellent heat resistance and safety. Besides, the biggest advantage of ceramic baking tray is that these dishes look pretty. So, What are the excellent ceramic bakeware worth buying?
Read on for the best ceramic bakeware.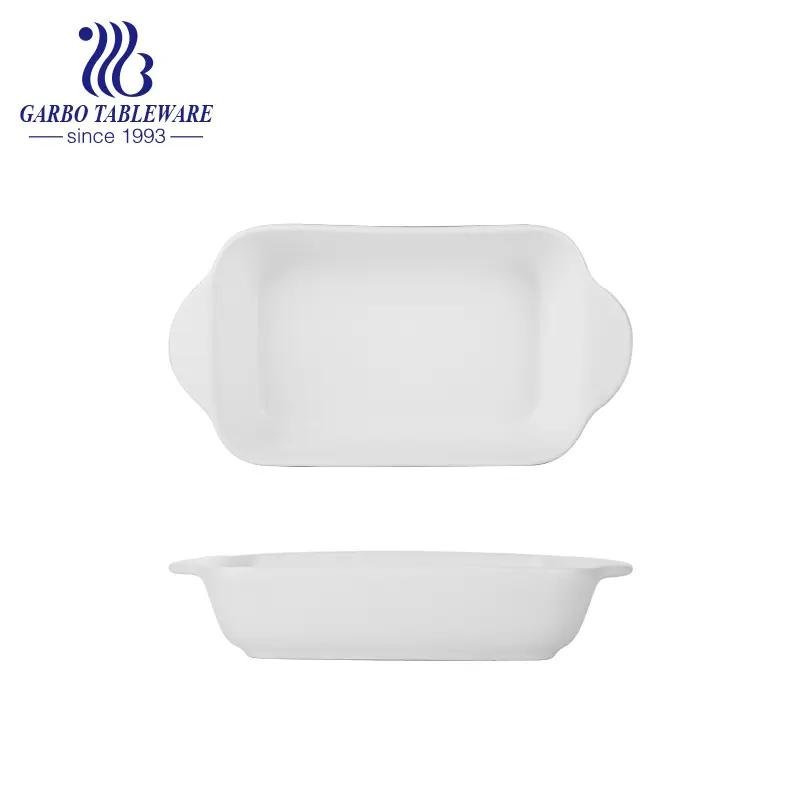 Not only the maximum safety temperature of the ceramic bakeware is up to 400°F, but also the Under-glaze color used in the bakeware make them durable, safety and perfect to the baking. Served directly on the table as a bakeware, you can take pictures comparable to food magazines with a phone.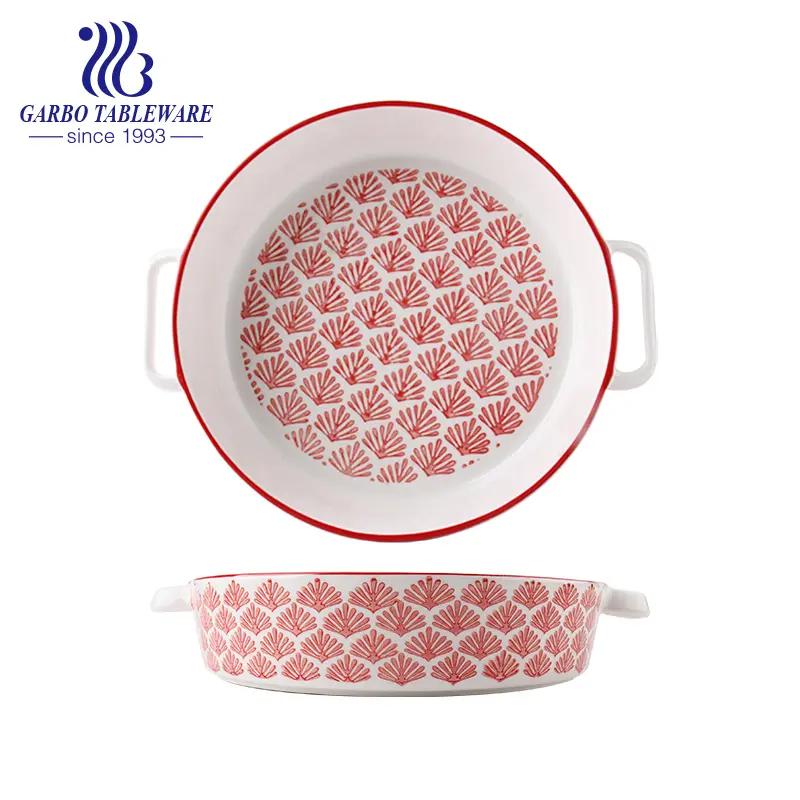 Stylish design with smooth glaze. The ears on both sides of the bakeware are convenient for users to pick up. The exquisite design makes it look like a trimming for your dishes. Even if you just put it in the kitchen, it can be pleasing to the eye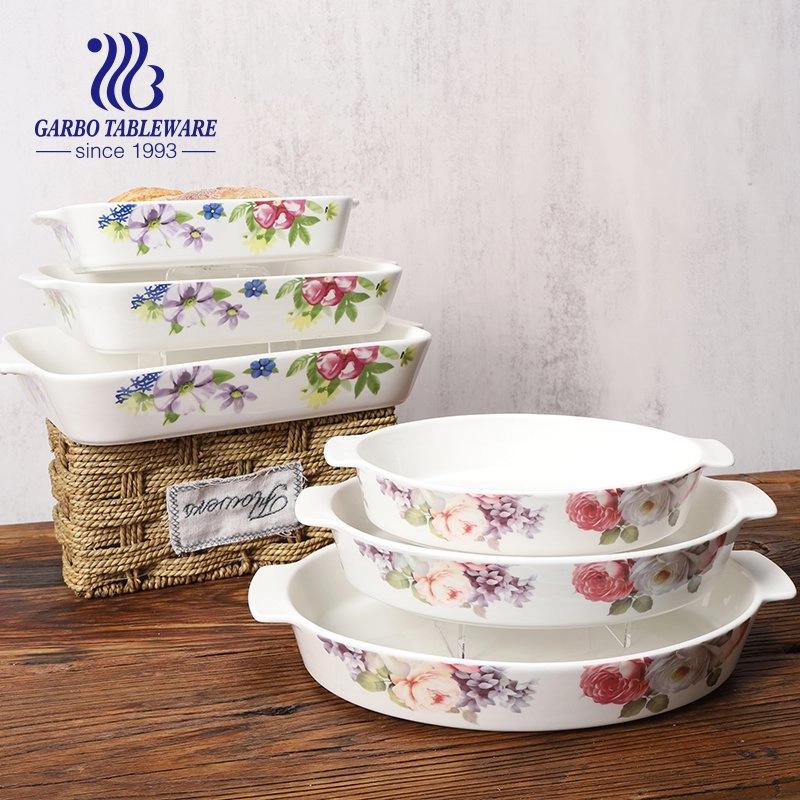 The colorful and decorated design of 3 PCS porcelain baking set with flower and fruit make these dish very royal. The perfect texture and soft luster make these dish more attractive. The 3 PCS porcelain baking set are perfect for a family dinner or hosting friends.
If you need any design of bakeware, please feel free to contact us!